Browsing articles tagged with " inhabitat"
Disposing of our waste sustainable is a project by almost every government unit worldwide. We have heard already about segregation of biodegradable and non-biodegradable waste. Then came along another way of segregating waste according to type like paper, tin cans, glass bottles, PET bottles, and the like that is now becoming a practice by many of us. Today, another tool will soon help us in disposing our waste sustainably. If we have been recycling grocery or shopping plastic bags for waste bin use, the Recyclable Waste Paper Bin will be your next best bet for an even more sustainable way of disposing waste. The prototype has already been presented, hope that this will come available on the market sooner.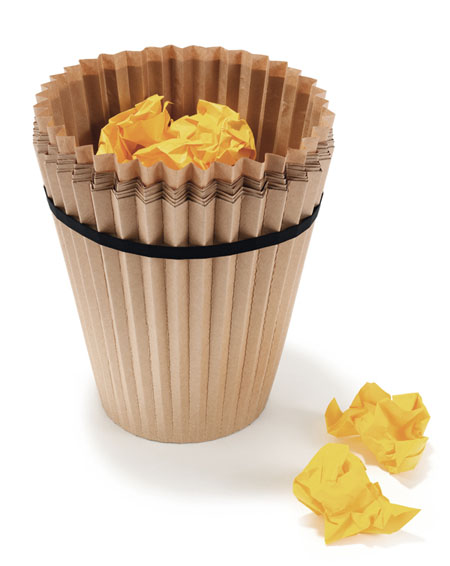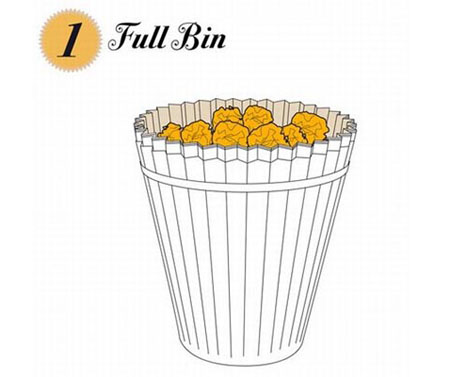 The use of bamboo and LED technology is becoming widespread worldwide when it comes to sustainability. Electronics engineer Bill Watson make use of both bamboo and LED technology to create a sustainable outdoor lighting system that will be featured in Lighting In Bottle festival in Silverado, California. Looking at the photos, the sustainable outdoor lighting system looks unique and eye-catching. Each of the bamboo shafts have LED-lit leaves installed with colors and patterns adjusted using a computer. It can surely add some catchy ambiance to any street, garden, and more. I think, this would fit well on beaches as well and it surely will attract more tourists.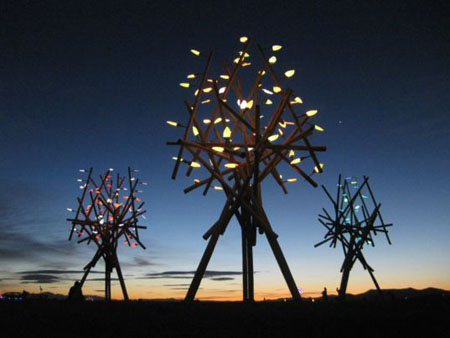 Everybody wants to be fashionable and trendy but only a few are into it with care to the environment in mind. Chop Flops will help you become fashionably trendy while keeping the environment safe. Chop Flops is a stylish sandals made of recycled materials including chopsticks, dental floss, corkboard, and old backpack. Through this product, the supposed to be discarded mentioned items are given new life and are prevented from adding to our landfills. The Chop Flops is a 2nd place editor's choice award winner for the 2010 Inhabitat Spring Greening Competition and is designed by Joe Loco. Aside from being eco-friendly, the Chop Flops is stylish enough for daily use.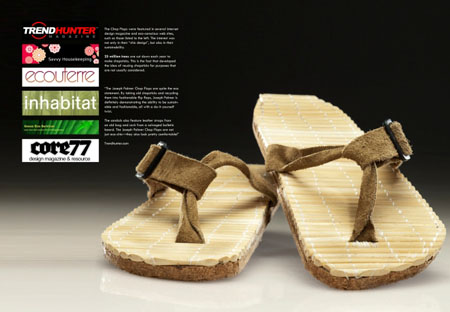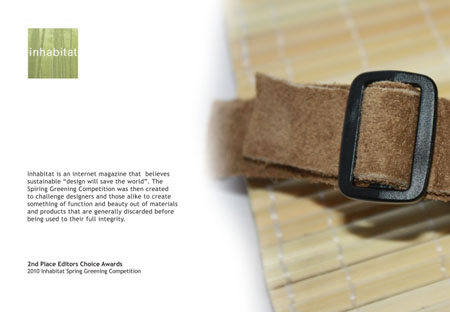 Enjoying bright lights without the need to spend so much on energy usage is now easily achievable with the availability of LED lighting system. The Giulietta Lamp by Catellani & Smith is not only eco-friendly but also sleek and thus will serve double as one of your elegant home décor to complete your modern interior design. Presented at the Milan Furniture Fair, the Giulietta Lamp has the LED disc and a metal base finished with an eye-catching nickel plate. With this product, getting a classy illumination with care to the environment has never been easy. If you are into elegant lighting system and wants to help save the environment in an easy way, getting a Giulietta Lamp is ideal.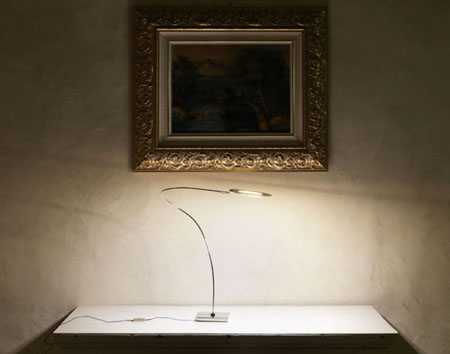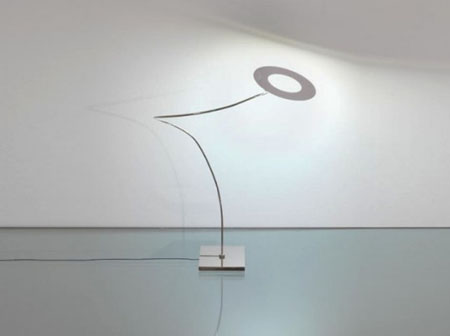 Source: Catellani & Smithvia Inhabitat
Green architecture is now everywhere, which is a mere indication that saving the environment is getting the attention of the world. In the Philippines, one of the countries in South East Asia, Chad Oppenheim is selected to design the country's first green building. Built under the country's own green building rating system called BERDE or the Building for Ecologically Responsive Design Excellence, the Net Lima is just one of the three towers that are under construction at the Net Metropolis. The building features a façade that serves as sunshade and glass curtain that minimizes solar heat gain. On the other hand, the façade also gives the building occupants to optimize natural light, thus minimizing the use of electricity during daytime.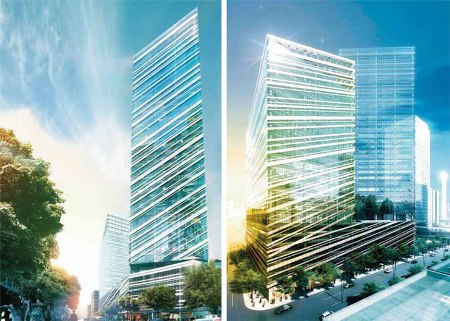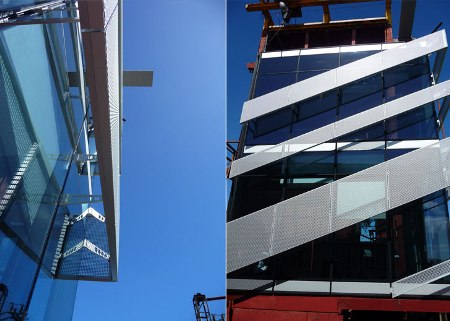 Everybody loves beer and only a few knows what happens to the waste produced in brewering their favorite drink. The Biphase Orbicular Bioreactors is the tool from PurposeEnergy used in recycling brewery waste and creates an eco-friendly biogas from it. With this product, breweries can now support a part of their energy needs. Presumably, this will dramatically lower the cost of beers. The project is the result of PurposeEnergy Inc's CEO Eric Fitch initiative to turn his love for beer into energy. After creating the device called BOB, Fitch then called Magic Hat Brewery and has able to save the company a small amount of $2 per barrel.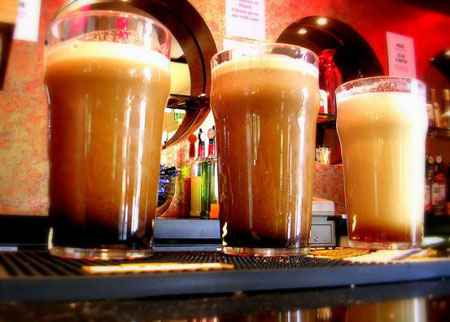 Source: Purpose Energy Inc. via Inhabitat
The umbrella is one of our basic rain gears, as it protects us from getting wet. On the other hand, it also gives us the shade we need during summer, which made the umbrella an all time useful tool. However, the moment it become defective, majority of us prefer to just discard it and throw into our trash bin and eventually add up to our landfill. Artist Jean Shin, created the Penumbra, a colorful canopy made from orphaned umbrellas, which will obviously minimize the growth of landfills. Designed for the Socrates Sculpture Park in New York City, the Penumbra creates water lily look with its various color components.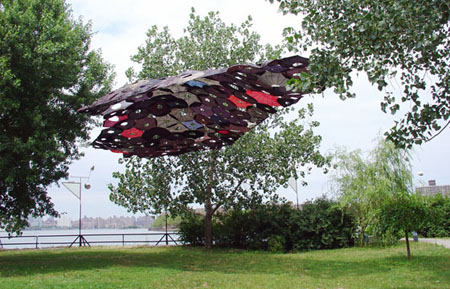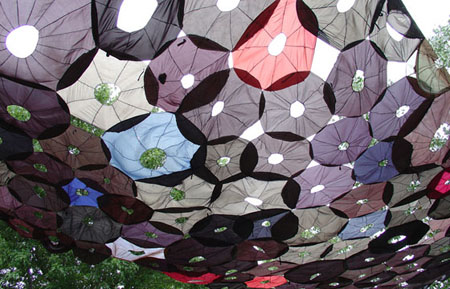 We have heard a lot about a building with greeneries on the rooftop. However, a bus? I find it something new. The bus Roots, designed by Marco Castro Cosio is a one of a kind bus that will surely catch every traveler's eyes the moment it pass in front of them. I find this idea an eco-friendly one. Instead of installing those costly insulation tool. It will not only keep the bus interior cool and refreshing, it can also help save on the bus' energy uses as plants help insulates. You probably will have the choice as to what you were going to plant in your bus top. Maybe you can have vegetables, flowers, and the like.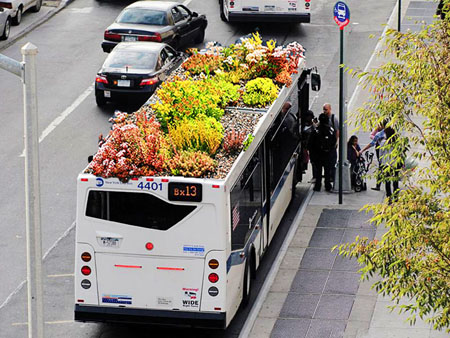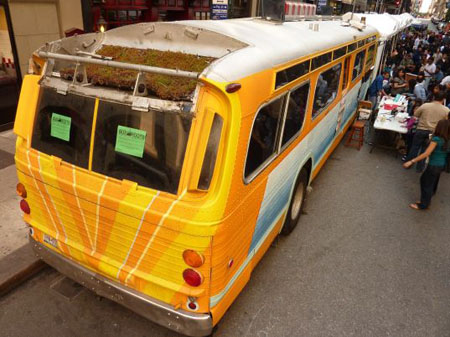 Inspired by an awkward experience wherein one has to share a seat with another in crowded places, Pratt design student Charlotte Kreitman has created the Schair. Made from reclaimed wood, the Schair is not only an eco-friendly furniture but is also a perfect furniture to use when in crowded area, for it is designed to split if the need to share with a friend arises. The Schair is Inhabitat's winning entry for their Best Student Design Award that was held at BKLYN Designs. With Schair ability to allow its users to share seats with someone, this one of a kind chair has turned into a loveseat.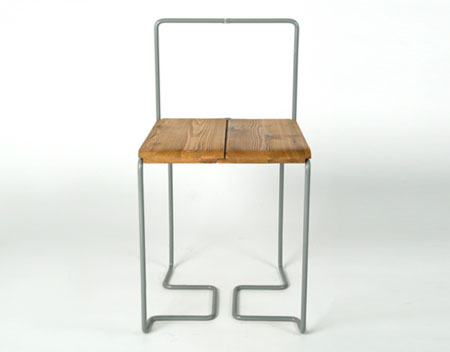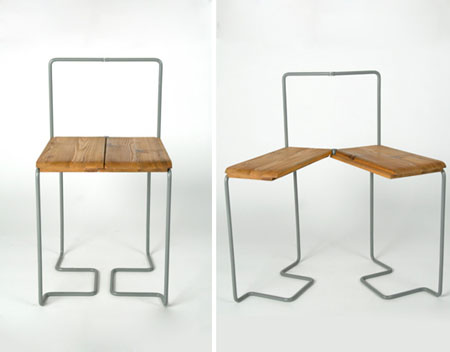 Source: Inhabitat
PET bottles are normally destined to landfills, which are known to be harmful and hazardous to our environment. With caring for the environment in mind, South African designer Heath Nash created and presented his multi-colored chandelier that is made from recycled PET bottles at Milan Design Week. The project is hailed as the Bottleformball and is constructed using a hand-made wire structure. The recycled PET bottles are carefully attached with each other creating the Bottleformball with an eye-catching shade that no one would think it is made from recycled materials. Aside from Milan Design Week, the Bottleformball was also been presented at the Misael Gallery.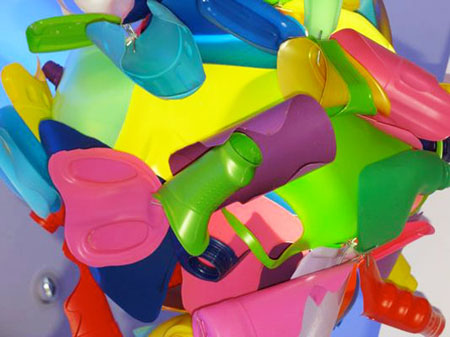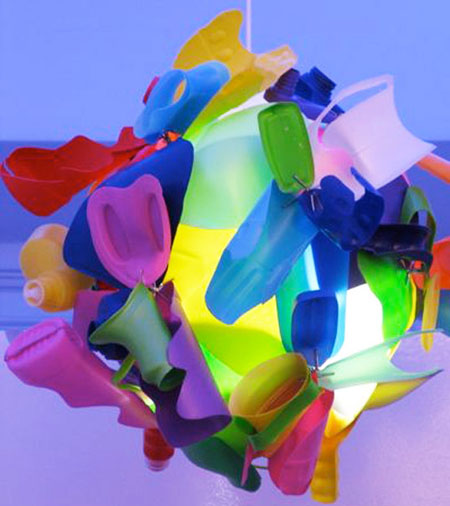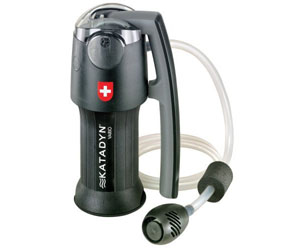 Our Recommended Partners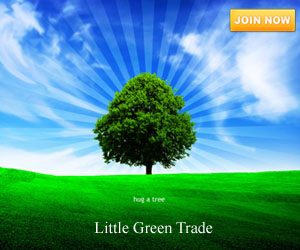 Advertise with us
Archives