Browsing articles tagged with " illumination"
Save energy and money on your lighting needs when camping or when having outdoor fun at home with family and friends by using Goal Zero LightALife LED Lantern. Because it uses LED, the lantern surely consumes less energy than that of traditional lanterns that uses incandescent or fluorescent lamps. The lantern measures 8 inches high and 8 inches wide giving enough illumination as you enjoy the night. To enjoy an accommodate the illumination you need, just add more lantern in the area.
With the ability to give illumination for 20,000 hours, this lantern will surely let you save on your lighting fixture cost, for you will not be buying light bulb repeatedly on a short period. The lantern uses a movable 3-watt LED light bulb giving you the chance to save money not only on lighting cost but also on your electricity bill.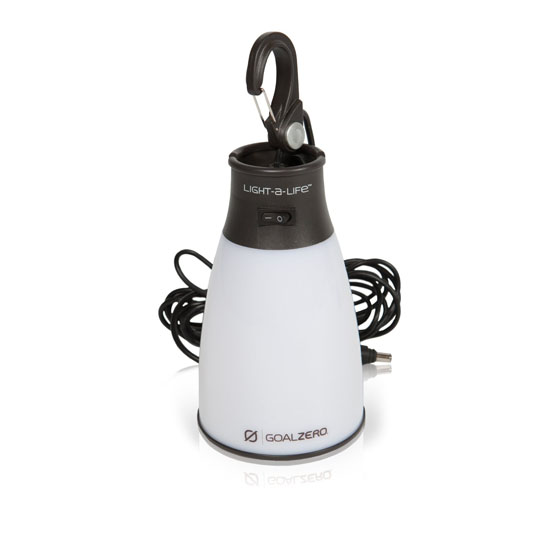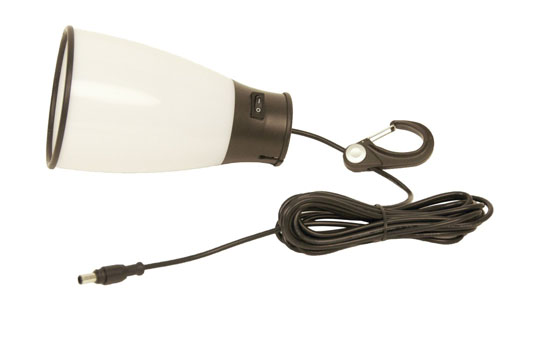 With the various diseases coming out today caused by insect bites particularly mosquitoes, protecting our family is definitely our first priority nowadays and using INADAYS InaTrap Electronic Insect Killer will definitely help us to the job. Designed and made in Taiwan, this helpful electronic insect killer is not only a winner of 2012 Taiwan Excellence Award but also an eco-friendly one. This lovely and eco-friendly insect killer uses LED light bulb making it not only your simple insect killer but an eco-friendly insect killer and lighting solution in one. The light bulb of InaTrap has a life span of 20,000 and fan life of 50,000 hours allowing you to enjoy warm illumination and insect free environment longer. [CLICK HERE for more information about INADAYS InaTrap Electronic Insect Killer]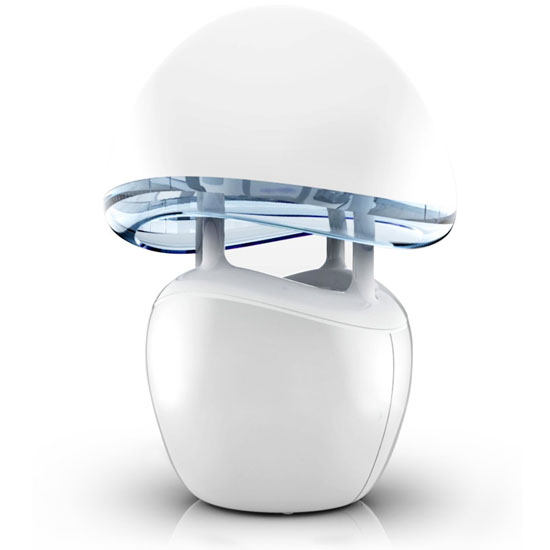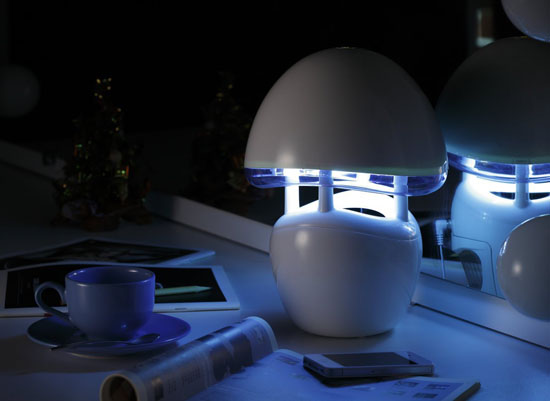 Outdoor adventure is fun as it takes you closer to nature and doing along with Sportsman Xtreme LED Lantern from Rayovas will not only bring us closer to nature but also it will help us save money and the environment. The outdoor lantern uses four watts LED lights that lasts up to 100,000 hours and don't need to be replaced, which is obviously a big savings to its users. The LED lights of the lamp can be adjusted to three modes according to your illumination needs.
The three modes options include high, low, and strobe. In addition, the LED lights are 300 lumens lights. When outdoor, you are sure enough that you won't lose this eco-friendly lantern because it has the red LED light that blinks every five seconds when the lantern is off making it easy for you to find the lantern if you feel like you have misplaced it. [Click here for more information about the Sportsman Xtreme LED Lantern]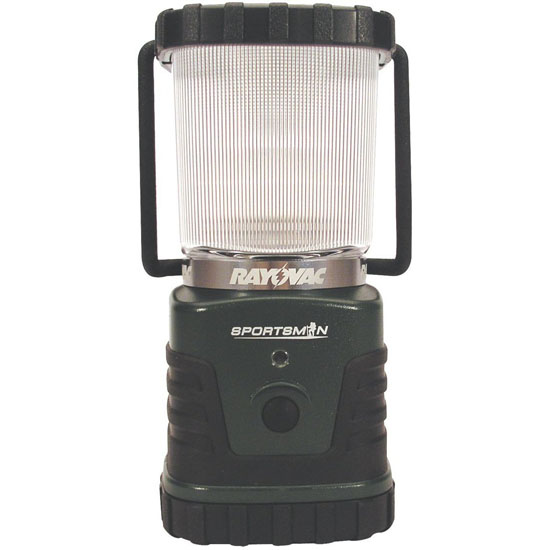 We all know that piano is designed to produce beautiful and lovely music but the Piano Table Lamp will give you warm and relaxing illumination instead of a soothing sound of music. As its name suggests, the lamp design was inspired by the known musical instrument, Piano. Just like piano, this lamp also has keys where each key is made of polycarbonate and can be controlled by a single touch independently. Therefore, you can choose to light all the keys on or not. Pretty cool isn't it? You can have them all on if you need more lights especially when doing something like reading and the like allowing you to save on energy anytime. [Click here to get more details about Piano Table Lamp]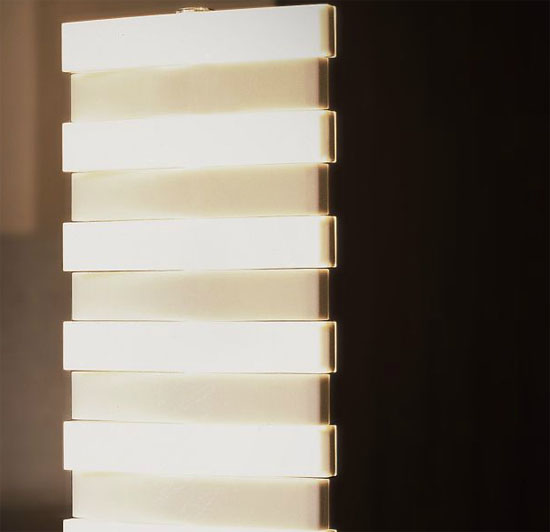 An architectural design can be considered green or eco-friendly for various reasons and in the case of the Cloud No.9 by Andrew Simpson Architects. The Cloud No.9 has ample natural illuminations in the entire structure.
Earth friendly designs have gone too far these days. We have seen designs using eco-friendly materials like paper, bamboo and the like because these can be easily disposed of and decompose fast especially papers. This is one of the reasons why paper cups are made and are rarely recycled. However, designers from Japan find ways to help reduce the growth of paper cups in our landfills and have created the Recycled Paper Cup Lamp that resulted into a one eye-catching wall sconce. You can have it as your illumination tool and sustainable home décor in your living room, patio, or in your kitchen.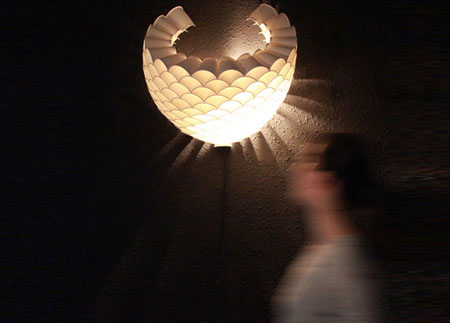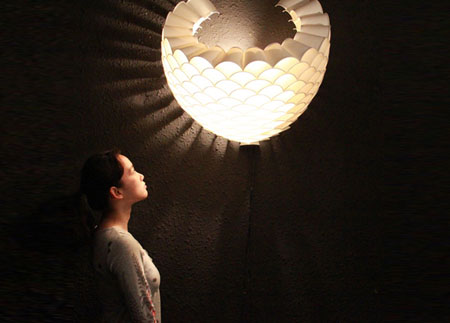 With the strong desire to help save the environment, people are coming up with strange ideas from recycling items you never thought possible to designing things in weird forms just to cater a double purpose to save manufacturing cost and materials. Today the eco-lantern is another addition to these creations. As its name suggests, the eco-lantern is a lighting tool that provides illumination in your home or pathways. You can even carry them wherever you may go. The lantern's body can be filled with charcoal, pebble, soil then the plant. At daytime, you will let the plant exposed to sunlight and at nighttime, the lantern's bulb will serve as sunlight. When the plant grows, you transfer it to your backyard or garden and redo the process from step one.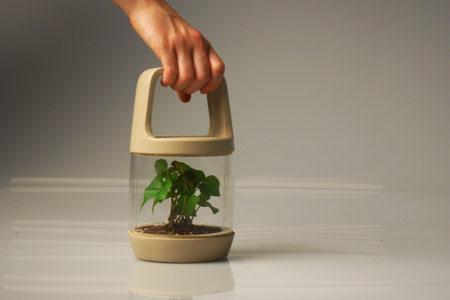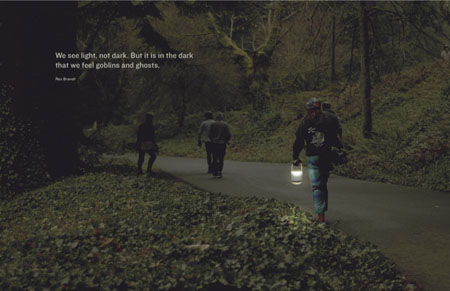 In order for a certain product to gain attention of the public, unique and catchy characteristics must be present. In the case of the bamboo desk lamp, gaining the crowd's attention will surely be as easy as a snap. Aside from the bamboo that is used as the lamp's stand, the lamp's shade is a recycled vegetable strainer, which obviously had created a distinguishing appearance to the lamp. In addition, the lamp's base is not just a simple base like we can see in traditional lamps, but is a very impressive planter, which only means that having this will not only create warm and unique illumination but also a refreshing ambiance through the plants in the platter.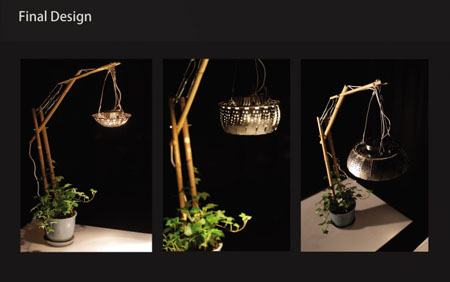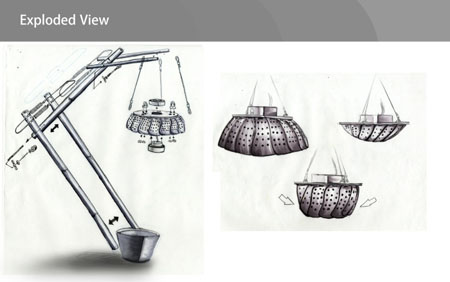 You love recycling and you need lighting system, then Trinity is the answer. Recycling is pretty self explanatory. In the case of Trinity, this stylish wall lamp is made from recycled aluminum sheets. The sheets are then cut and interwoven completing the Trinity without the need to use of an screw. Producing warm and classy illumination are three energy-saving bulbs. As its name suggests the lamp can be installed in your walls and it can already form part of your interior design at a lesser cost and least carbon emission thus good for the interior design as well as to the environment.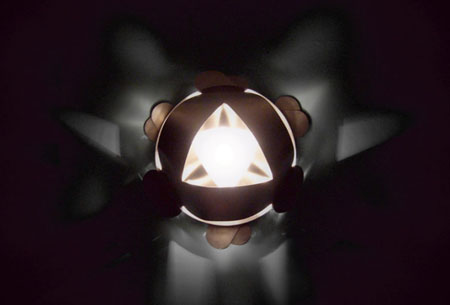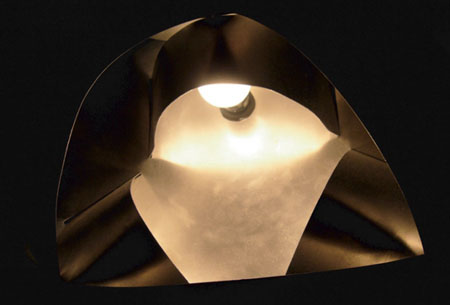 Enjoying bright lights without the need to spend so much on energy usage is now easily achievable with the availability of LED lighting system. The Giulietta Lamp by Catellani & Smith is not only eco-friendly but also sleek and thus will serve double as one of your elegant home décor to complete your modern interior design. Presented at the Milan Furniture Fair, the Giulietta Lamp has the LED disc and a metal base finished with an eye-catching nickel plate. With this product, getting a classy illumination with care to the environment has never been easy. If you are into elegant lighting system and wants to help save the environment in an easy way, getting a Giulietta Lamp is ideal.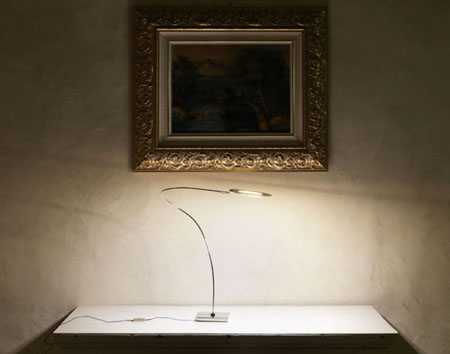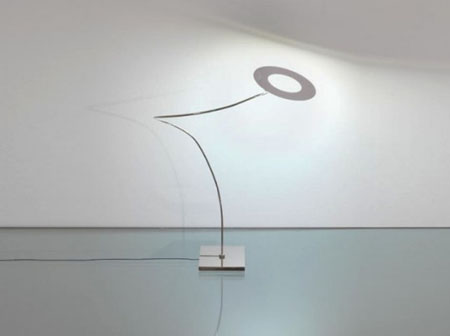 Source: Catellani & Smithvia Inhabitat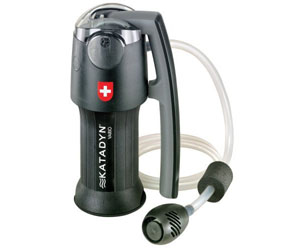 Our Recommended Partners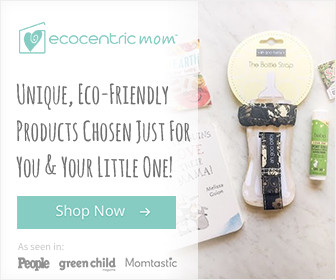 Advertise with us
Archives