Browsing articles tagged with " hybrid car"
We all know what hybrid cars are. They are powered by a mixture of sources and are designed to combat global warming. They normally produces lesser carbon emission. However, as time pass by, hybrid cars starting to evolve. Many of them looks nice enough to be on our streets, some are powered not only with hydrogen but also by electric and human power. In addition, today's hybrid cars also produces zero emission just like the concept racing vehicle designed by Ivan Vela. The vehicle is a hybrid car powered by human power with electric assist. This hybrid racing car concept run at speeds in excess of 70kp with the help of its big sprocket feature with a measurement of 40cm in diameter.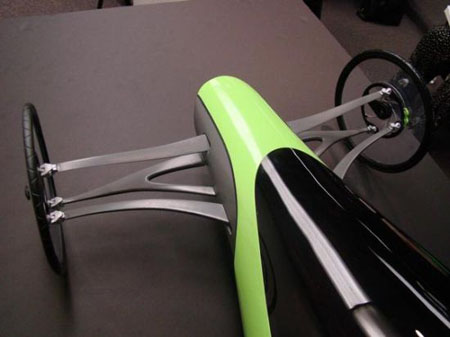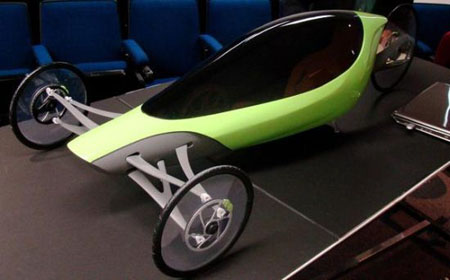 As an answer for the call to help save the environment and prevent global warming, Hyundai has presented their new concepts that includes the plug-in Hyundai Blue-Will, a hybrid car design that was unveiled at the motor show in South Korea. The curvaceous exterior that the blue-will has will surely make every eyes stares the moment this eco-friendly car hits the road. This one of a kind car has an electric engine that allows the car to be charged through a standard electrical outlet. On the other hand, the Hyundai Blue-Will can also be propelled using the standard internal combustion engine.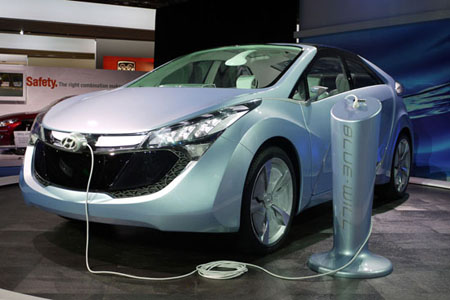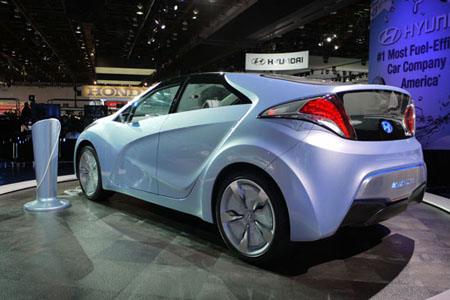 Car companies are consistent in creating eco friendly cars. We have talked so much about the hybrid cars. This time around, let us make ourselves familiar with this Antro Solo car, not just a hybrid car but it also has a pedal. The Antro Solo car, seats three McLaren F1 style, and weighs less than 600 pounds. It also has an impressive 100mpg and can run 87mph. The Antro Solo is built out of carbon fiber and composites that made it weigh low. Its engine is a gas-electric hybrid, and it has a large array of roof-mounted photocells that can charge the battery to extend the EV range. But if the sun goes down, passengers can now start peddling. Sound funny, but yes the Antro Solo comes with pedals.
I love it when there is a new concept of green technology car, this time the concept came from Fisker. Fisker Karma hybrid car concept is very sleek, luxury, and environmentally friendly. Compare to toyota hi-ct hybrid car, I like Karma's design much better, and with performance rev out at 0-60 mph in 6 seconds, top speed of 125 mph, not bad for a hybrid car. The Q DRIVE consists of a small gasoline engine which in turn charges the lithium battery packs in the car. According to Fisker, if charged properly, the hybrid would need to use no more than a fuel tank per year, quite a claim!
Let's hope they put this car into the market soon, because I already see this car in action, so this is not just a hybrid car concept anymore.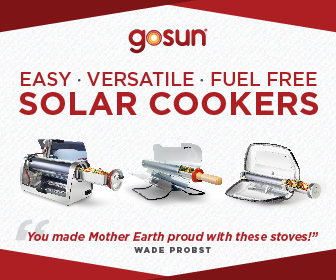 Our Recommended Partners
Advertise with us
Archives