Browsing articles tagged with " health"
I can now really say that bamboo just like the coconut tree has so much use in this world. Being a sustainable source of materials, another great design was made using bamboo. Hailed as the Bamboo Water Bottle, this one of a kind design by Lee Beatrous will hold your water safely, as it is safe to our health as well as to the environment. Lee Bartrous' bamboo water bottle also has the lid that will serve as your drinking glass. With some polishing works and finishes, this water bottle will definitely be a fashionable and trendy water bottle for daily use.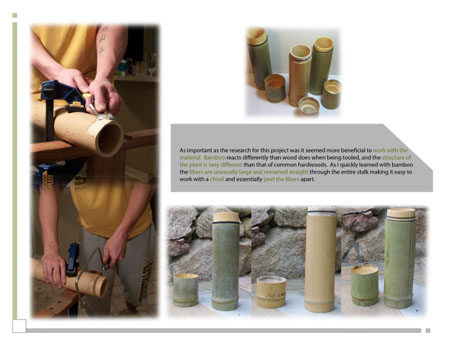 Herbs are a few of the important cooking ingredient that one must have as it help us achieve a taste of our choice. Herbs are not only good for our health but to the environment as well especially if grown responsibly. The use of Herb Grow Bottle is just a few ways that one can adopt to have their herbs grown with care to the environment. The bottles used will be cut into tow and recycled to make a micro herb hydrogarden. In this way, you will get to enjoy your food free from guilt both from your health and the environment. In addition, the bottle garden looks catchy enough to be in your home.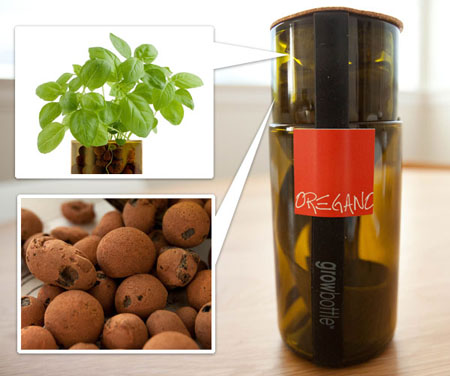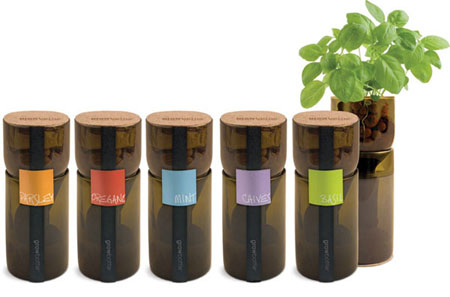 Recycling is becoming easy nowadays with the numerous interesting designs and design ideas using recycled items. The Bottle Flower Lamp is just one of the few reasons why recycling is fun.
FLOWER LAMP is a room lamp made from PET soda bottles, stones and a beautiful decorative ceramic pot. It is very flirtatious and protagonist in any space where it is installed, creating a suggestive atmosphere very light and romantic. The locations of the house that it likes are the console from the receiver, the sideboard in the dining room or bedroom dresser.
It also worries about the health of the planet, so it is made of two reused PET bottles up to 95%. Its water-based paint is free of solvents and gases too.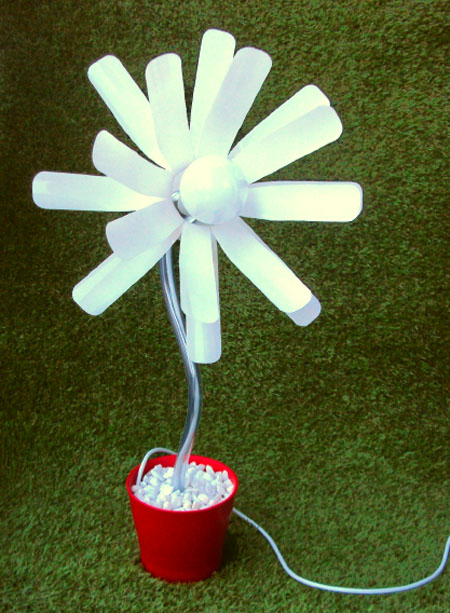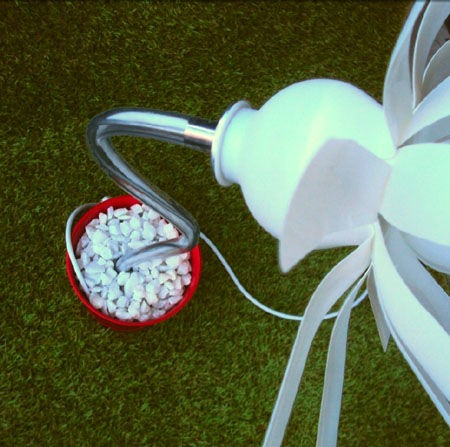 Odors can smell bad or good and deodorizing the bad ones normally requires some strong smelled deodorizer, which is generally not good for our health. However, we can now deodorize without suffering to smell those deodorizer that smells strong and irritates our nose. The charcoal ball is what I am talking about. It has the ability to naturally deodorize your place without any counter smell. It is super natural and Eco friendly as well because you don't need to buy those chemically processed deodorizer that will costs us a lot. With the charcoal ball, you only not save money but the earth from harming it.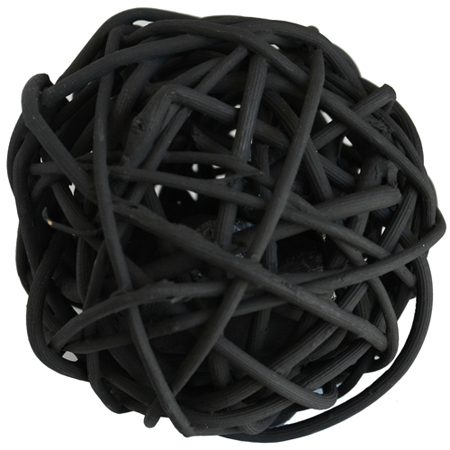 Source: Fitzsu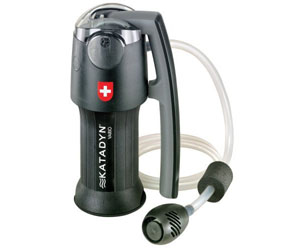 Our Recommended Partners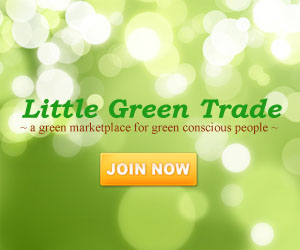 Advertise with us
Archives