Browsing articles tagged with " hand"
Computers are evolving so fast that we need to discard older parts particularly the PCB or printed circuit boards that happen to be useless at present time. We all know that PCB is made of non-biodegradable materials that can definitely harm the environment. To make it a safe for the environment, artist and designer Steven Rodrig come up with an eco-friendly and artistic designs called the PCB Creations.
Other than using recycled materials, Rodrig also produces zero carbon emission in completing his creations because all of them are completed using different useful hand tools. You might find it tedious to do but Rodrig was able to create numerous designs like the spiders, flies, turtles to a toilet, pair of shoes, bra and more. We do not think that the shoes and bra are comfortable enough for use. Therefore, we think it is safe to say that these creations can be a perfect addition to your futuristic home décor.
You would never imagine of having the Riverpark Farm, a farm in the middle of tall skyscrapers supplying fresh produce to restaurants of New York City. You should start believing and start to enjoy fresh produce offered by the Riverpark Restaurant.
Living sustainably can be made even easier if hand in hand we do the same thing for the benefit of the environment. The Eco-shore is a concept of a sustainable community. People living at the eco-shore will be living sustainably with the numerous eco-friendly features like the solar panels that help collect sunrays and produce electricity for heating uses like under flooring heating and water heating. Other feature include a natural ventilation that helps reduce central heating, thus allow its occupants to save some amount of money and most importantly it helps reduce carbon emission. Wind turbine and composting toilet are just a few of the features that will surely help people live sustainably.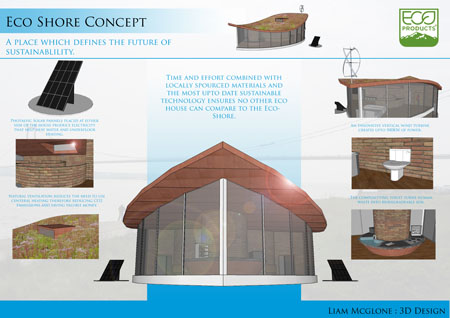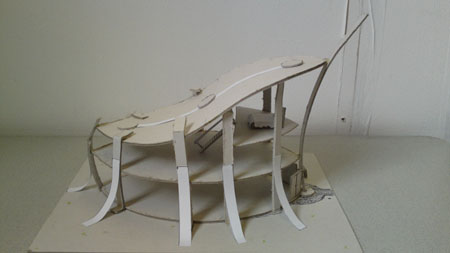 A Study has shown in University of Bonn in Germany shows that dishwashing by hand is one of the huge water consumer in every household. To help us save from our water consumption, the Eco-friendly Steam Dishwasher is designed. The steam dishwasher has the ability to save water and has no chemicals at all that will possibly harm the environment. The steam dishwasher has an ultrasonic cleaning ability, meaning it cleans items in a short time with the same cleaning quality, and this is one of the benefits of the steam dishwasher.
When using the Eco-friendly Steam Dishwasher, the water heats up to 100 degrees and turn into steam afterwards. This only means that a little amount of water can turn into a lot of steam who is now responsible of cleaning and sanitizing the dishes.
The eco-factor of this dishwasher does not end here. It also has the ability to recycle water through its water recycling dishwashing system with membrane technology that works without the need to add some chemicals. This eco-friendly dishwasher recycles the used-water depending on the water's level of contamination. Once the electronics detected the water as contaminated, it will be automatically released to the outlet placed at the back of the machine, and a new water supply will flow. Wastewater on the other hand is placed on the machine's water container for cleaning purposes.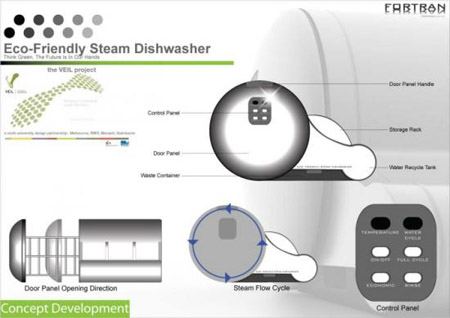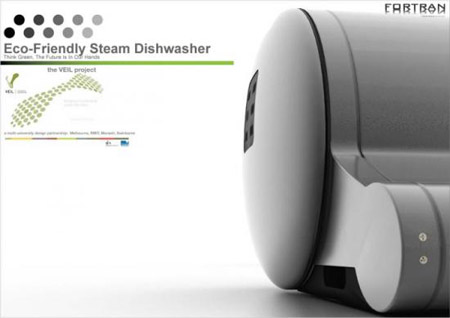 Our Recommended Partners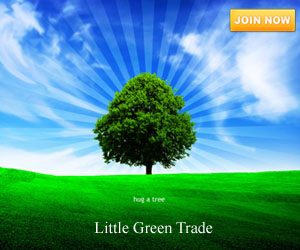 Advertise with us
Archives