Browsing articles tagged with " green technology"
I don't think people now have an excuse for not using electric vehicles. If they have some excuses before like limited charging station and prolong charging time, well, this is not the case today. The Ford Focus At-Home charging station will charge your electric vehicles in a short span of less than four hours. It is so nice to hear that green technology are now starting to reaches out homes just to make green living even easier. The at-home charging station is compact to a size of a backpack, thus will not take so much of your space at home.
Because of climate change, many of us have noticed the abnormalities of our environment particularly the climate and of course the extreme hot weather experienced by people in some part of the globe. Good thing there is Fahmi Yusoff that will surely be our dependable partner in saving the environment.
The Product Description:
With current economic scenario and climate change issues, Bizarreka Design introduced the new design for street kiosk – The EcoKiosk.
This is the new 'green approached' design and solution by using and applying the current green technology and method into this kiosk.
The Ecokiosk would become the most cost effective street kiosk for operating SME business and can generate a good revenue for the operators' business and yet would benefit the world on preventing the current climate change and green issues.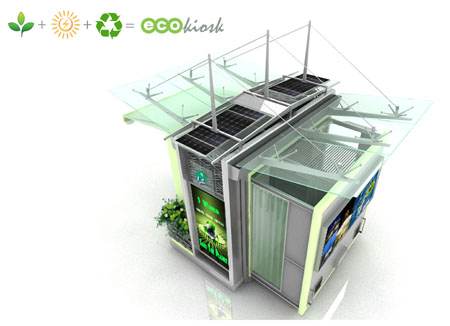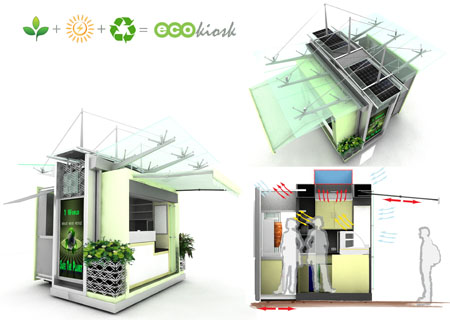 It's a big investment of change for IKEA, when they announced their plan of investing $77 million for their GreenTech energy fund for their goal of producing solar panels, efficiency meters, and energy efficient lightning. IKEA may spend a large amount of money however; the contribution they can bring to the society is priceless. They bring a permanent solution to our nature's problem in gas emission. Its so overwhelming to hear that mostly of the people today are very much aware of the situation that we are currently experiencing and almost all of us are now cooperating in fighting it. Let us all support projects as what IKEA had.
As far as big-box retailers go, it's hard to dispute the sphere of influence that IKEA casts over the world market. Striking a golden balance between quality and affordability has allowed the furniture giant to build an extensive network of 270 stores in 35 countries, attracting half a billion customers every year. IKEA's recent investment is exciting because it stands to mobilize these massive distribution channels towards the proliferation of green technology.
IKEA's GreenTech fund was established eight months ago and is looking to invest in up to ten startups over the next five years. These investments will focus in five key areas: solar panels, alternative light sources, product materials, energy efficiency, and water saving and purification. IKEA hopes to bring its first wave of green tech products to market within three to four years.
via CleanTechGroup and Inhabitat
Do you know that the conventional kettle can take 2 lt water just to create a cup of coffee? Which mean that 80% of the energy used by the kettle is lost just for boiling water. pH7 offers to boil the water in a very short time and with less energy used, plus you can use pH7 as thermos flask to keep your water hot during the day. pH7 thermal kettle has a unique and neat form, stylish and yet environmentally friendly.
Designer : Gökhan Keman
G2 is a portable fuel cells for your gadgets, such as PDA, phones, digi cams, etc. G2 portable power source is only takes 2.0 watt and powered by an array of eight Angstrom v60 Fuel Cell Modules, just plugin via USB port and you're ready. But you should aware that this charger's on-board hydrogen will last only for a few charges, after that, you need to refill the hydrogen cartridge through the Angstrom P2 portable refilling cartridge.
via EcoFriend and Gizmowatch
I love it when there is a new concept of green technology car, this time the concept came from Fisker. Fisker Karma hybrid car concept is very sleek, luxury, and environmentally friendly. Compare to toyota hi-ct hybrid car, I like Karma's design much better, and with performance rev out at 0-60 mph in 6 seconds, top speed of 125 mph, not bad for a hybrid car. The Q DRIVE consists of a small gasoline engine which in turn charges the lithium battery packs in the car. According to Fisker, if charged properly, the hybrid would need to use no more than a fuel tank per year, quite a claim!
Let's hope they put this car into the market soon, because I already see this car in action, so this is not just a hybrid car concept anymore.
Oceania fridge is a smart and innovative concept by Tez Patel. This fridge is designed to use bio degradeable eco friendly materials in the fridge's construction also the absence of CFC that eats away our ozone layer. Besides green technology in the fridge, Patel didn't forget the importance of design, this fridge consists of drawers which can be pulled out easily with transparent front makes it easier to view what's inside the fridge.
Oceania fridge features RFID tags which can tell you when your foods will expire, an alarm to warn you if you mistakenly put hot foods in the fridge. Smart fridge for smart house.
Designer : Tez Patel via Hometone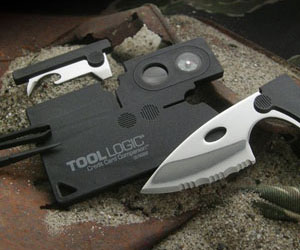 Our Recommended Partners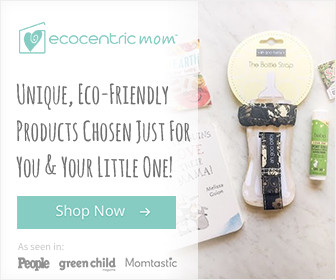 Advertise with us
Archives