Browsing articles tagged with " green ocean"
Surfing is fun and will let you gets close to nature as you enjoy the ripples of the waters playing with your surfboard. As you, enjoy the beauty of nature, why not save it to prolong your enjoyment by using eco-friendly surfboards from Ocean Green. Ocean Green has various surfboards that are handmade and sustainably sourced from the forests o Nicaragua. In this way, you can enjoy nature while helping in saving it from possible harm. In addition, the Eco-surfboards of Ocean Green look elegant enough that you definitely would not think it is handmade and sustainably sourced and it already is a green wave award winner.


The EcoFoil Surfboards from Ocean Green is made from sustainable raw materials. It is the Vision and the ultimate goal of Ocean Green. Ocean Green's innovative construction of their EcoFoil surfboards produces big and strong, yet lightweight hollow balsa core. The shape of the EcoFoil is designed by Ocean Green's world class shaper (Frank McWilliams), and gives the Nicaraguan wood a stunning finish.
As a commitment on sourcing sustainable and ethically produced materials, Ocean Green has managed a forest where they get their materials in producing their EcoFoil surfboards. Ocean Green uses an organic cloth for their balsa and makes sure that their workshops comply with the Fair Trade standards.
Our Recommended Partners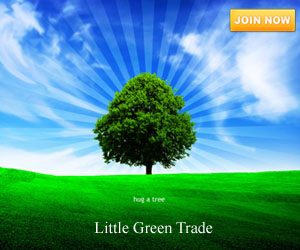 Advertise with us
Archives