Browsing articles tagged with " furniture set"
Eco-friendly living is getting easier and easier as time passes by. Eco-friendly products are now widely available almost everywhere. You can see eco-friendly furniture set, clothing, and more. Today, even kids at a very young age can already enjoy eco-friendly living with the numerous eco-friendly toys designed and produced just like the Handmade Wool Soft Block from The Playful World. Made from natural mountain raw sheep wool, the Soft Blocks also has the gentle sounding bell that is tucked inside, which will let your child's curios minds ponder. In addition, each soft block contains six blocks in attention grabber colors that will surely catch your child's attention.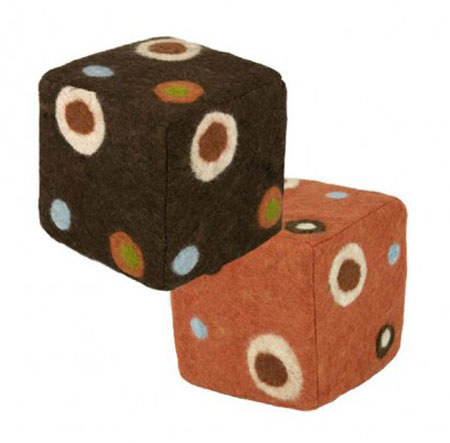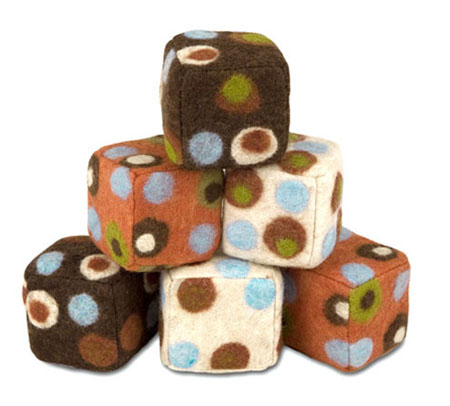 With the growth awareness on sustainability, designer Edwin Blue had created its inaugural line of furniture called Rise. This outdoor furniture set is designed to have a relaxed, low-setting, and generously proportioned appearance to provide total comfort on your outdoor living experience. sustainably hand crafted, the Rise collection is made with corrosion resistant steel. The collection include a stylish and elegant table and chairs for your elegant outdoor dining experience and a sundeck designed to perfection for total relaxation after a long week of hard work. Presumably, woods used in this collection are sustainably sourced and are finished with earth friendly lacquer or varnish.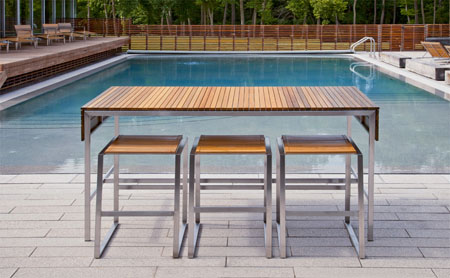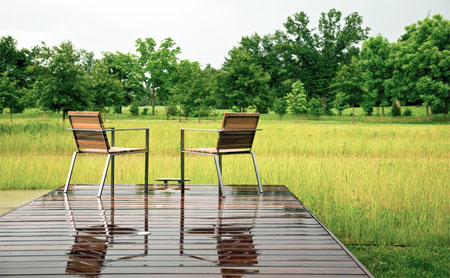 Stylish and eco-friendly rarely goes along. However, the Cocoon Plan by Rock Wang in collaboration with Kao-Ming Chen, a craft artist is a collection of seating design that is not only stylish and eye-catching but is also an eco-friendly set of furniture. Made from bamboo and silk, the Cocoon Plan furniture set is composed of a sofa and stool. The intertwining bamboo strips completes the over-sized seat and backrest that will surely provide comfort to every user. A smooth silky surface will also cover the cocoon plan. However, the cocoon plan can presumably be finished with an eco-friendly lacquer or paint for an added modern look.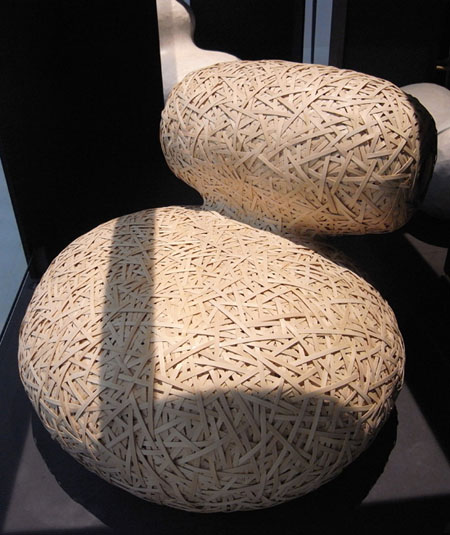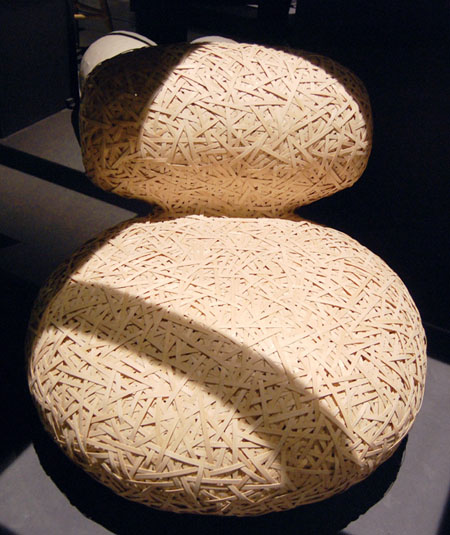 Sustainability can be easily achieved in different method. With Solid Sycamore Square, designer David Stine achiever sustainability for this project by milling his own lumber sourced from a family forest that he steward, ensuring sustainability. Woods that he uses for this project comes from trees that have their lifespan end. In addition, each piece of the Solid Sycamore Squares is crafted by hand and has environment friendly finishes. This eco-friendly and elegant furniture set measures 19 inches square and 20 inches high. Comes with a clear finish, the Solid Sycamore Squares can be a perfect tool for any contemporary homes with an eco-friendly theme.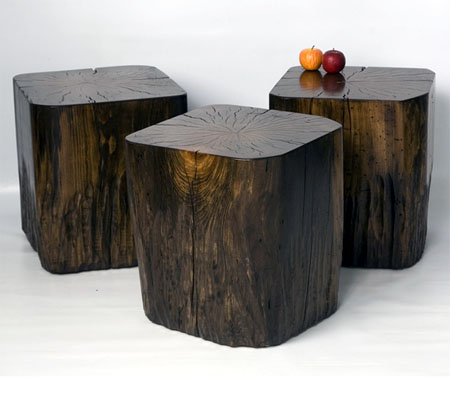 Source: David Stine via Carrie Leber
Eco-friendly designs come in different forms and are made from different earth friendly materials and many of them are made of corrugated cardboard. At the 2009, Chair Affair 49 colleges and Universities across the Unites States of America have submitted their entries of eco-friendly chairs made from corrugated cardboard. Looking at the pictures, these chairs seem to look like sturdy enough to carry weights, and majority of them look pleasant enough to complement with any existing home furniture set and decors. Some of the chairs are designed to be lounge chairs, bench, reclining, and more. These products are clearly an indication that more and more people from all around the world are aware of our environment and are making moves to have it saved.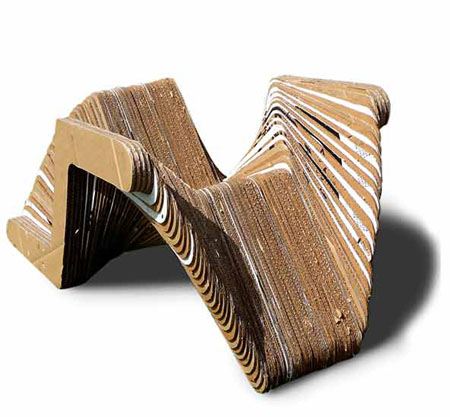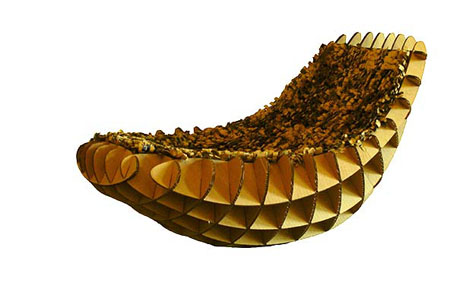 Our Recommended Partners
Advertise with us
Archives