Browsing articles tagged with " furniture designs"
Multi-functional furniture design is another tool to help save the environment. Being multifunctional, furniture pieces of this kind of design allow people to save huge amount of money as well as space for storage.
With a creative mind, nothing will hinder someone from creating functional and eco-friendly furniture pieces. The Smile Stool prototype is just one of the great examples. Designed by Fitorio Leksono, the Smile Stool is made of waste materials from different wood furniture industry and an embedded rod metal construction. This only shows that the limited availability of bent wood in Indonesia does not hinder them from creating elegant furniture designs. The products leaves Indonesian waste minimized dramatically, thus reducing the then huge waste problem. The process in manufacturing the Smile Stool includes the collecting and selecting of waste. After which, they form the module, join it, embedded the construction and did the finishing process.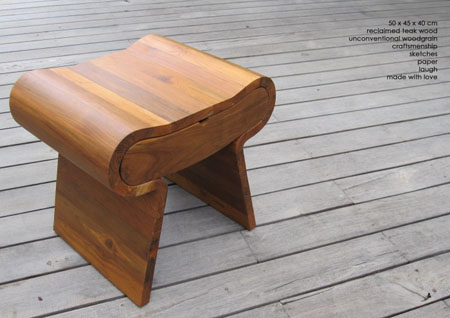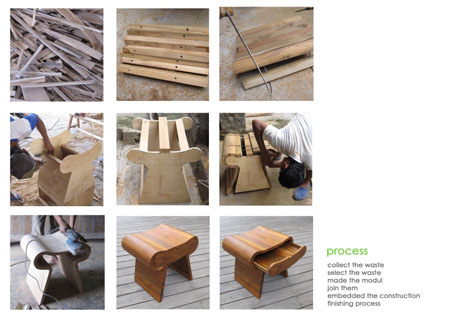 Eco-friendly furniture designs are getting stylish as time flies. If you think that eco-friendly furniture has the worst look and design, you must then think a million times. The Pennyfields Chair is an eco-friendly sitting solution designed by Alex Whitney made of bamboo and refurbished steel. We all know that bamboo is a fast growing plant and a sustainable source of materials. The chair carried the elegant look and it surely will be perfect for your dining area or waiting area of your home or office. The chair will be launched at The Dock, London on September 22, 2010 for the London Design Festival, which will be happening on September 20 to 26.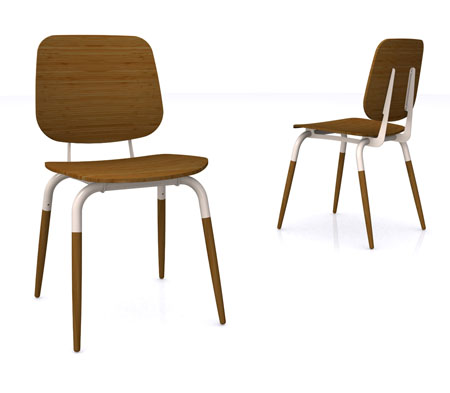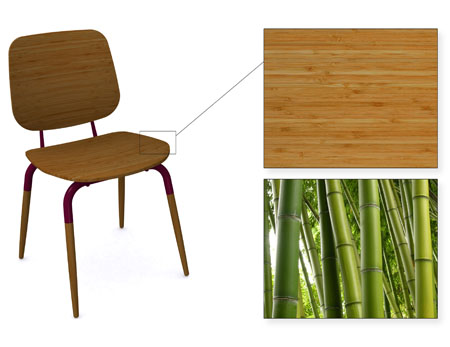 Source: PLI Design
Sustainable furniture designs normally are made of recycled materials or have been manufactured using less energy or local workers to spend less in work force. The Farmline Chair is another eco-friendly furniture and this time it uses a locally produced hemp fiber that are processed in a nearby farm. Aside from being a locally produced material, the hemp fiber itself is an eco-friendly material, for users can have it recycled due to its adhesive (PET). The Farmline Chair's frame is made of a single metal tube bent to create a stylish and sleek yet sturdy support to the stylish cuplike Farmline Chair.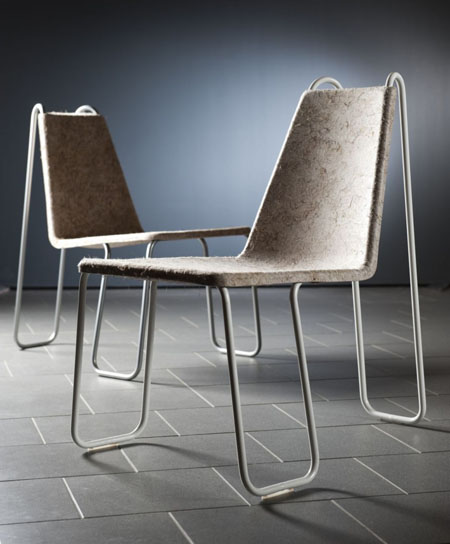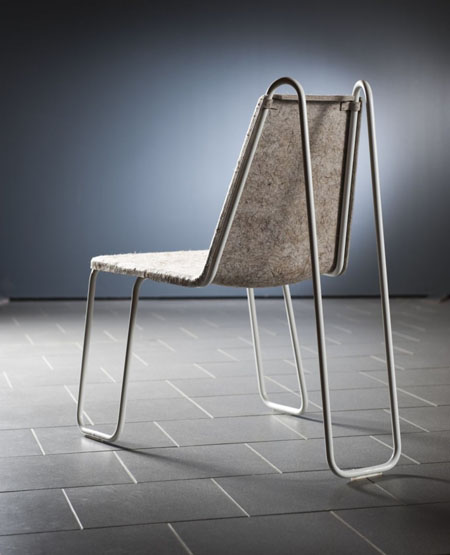 The growth of eco-furniture designs continues to grow and another product concept has been created. This time it is made from British Recycled Plastic. The moment this concept will come into fruition, plastic destined to landfills will be minimized. Designed by Nathan Partington, the furniture design concept has sleek design and clean lines that no one would ever think it is made from recycled materials. This furniture concept can also be a great addition to beautify your home whilst keeping the environment safe at all times. The concept includes a lounge chair, stool, stylish rocking chair, and an armchair that all comes in a minimalistic color combination of black and gray.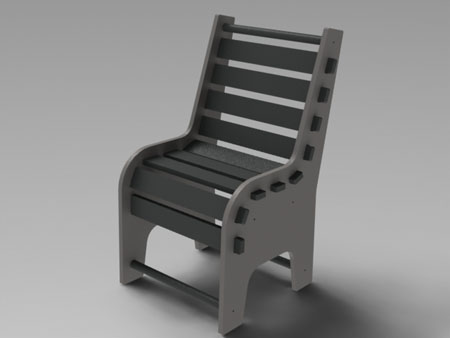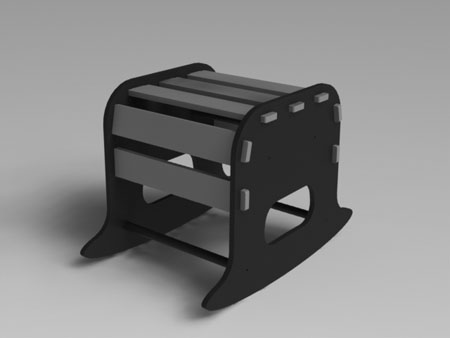 Eco friendly furniture designs are coming out in the market and are indeed becoming a trend to almost every designers and consumers alike. However, eco-furniture does not only lies with design but with the materials use as well. The Moebius Endless Armchair is a stylish armchair that is made of rattan and water hyacinth. Rattan is a palm that grows like a vine that is visible in tropical regions of Africa, Asia, and Australia. Rattan is another sustainable source of material because it rapidly growth, easy to harvest and transport, and capable of many use. With these qualities, rattan can also be a good substitute for tropical wood.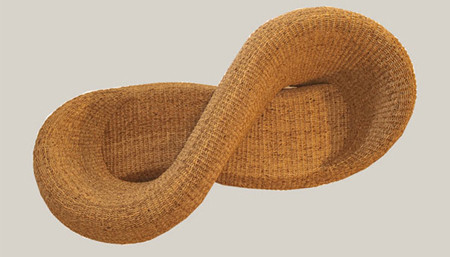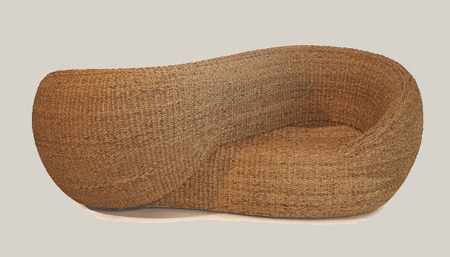 Fashionistas can now sit with a cause of being sustainable without compromising their image of being fashionable. PURE offers a variety of seats like sofas that use sustainable materials but still very elegant and contemporary in design. Named after the elemental muses – Water, Fire, Earth, and Wind, PURE sustainable furniture designs are truly attractive in design, and its beauty lies beneath the exterior appearance of its products.
Its sustainable materials, features natural latex rubber core, non-toxic adhesives and finishes and FSC-certified hardwood frames. In addition to that, PURE also accepts personalized designed. If you want your seats to have some handcrafted embroidery that will surely add the beauty of your fashionable PURE sustainable seats.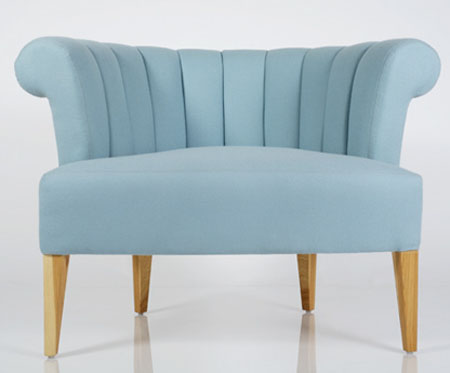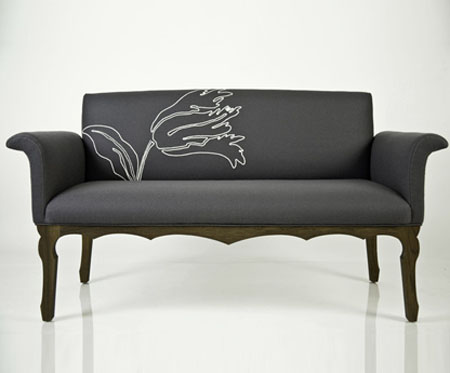 Our Recommended Partners
Advertise with us
Archives