Browsing articles tagged with " furniture design"
A stylish furniture design but with less to zero carbon emission similar to Vault Design Arc Lounge is a combo especially to people who are into keeping the environment safe but are not willing to compromise style and comfort. This lovely design from Vault is not only stylish but an eco-friendly piece of furniture too. What made it eco-friendly is the bamboo materials used. Other than stylish and eco-friendly, the chair is also comfortable to sit on because of its laid-back backrest design.
A drawer like the Emily Four Drawer Dresser by DaVinci is all we need if we want a secure place for our clothing and other items while some of our accessories on top of it. Available in espresso finish, this lovely drawer dresser from DaVinci looks clean and lovely enough to be in our or kids' bedroom. Other than elegant and lovely look, the drawer dresser of DaVinci will not only take care of your clothes and accessories but also the environment, for it is made of sustainable pine and wood composite. Opening and closing the drawer dresser is pretty smooth due to its metal glide hardware. You won't have any issue taking in and out something to and from this drawer dresser. [Click here to get further details about Emily Four Drawer Dresser by DaVinci]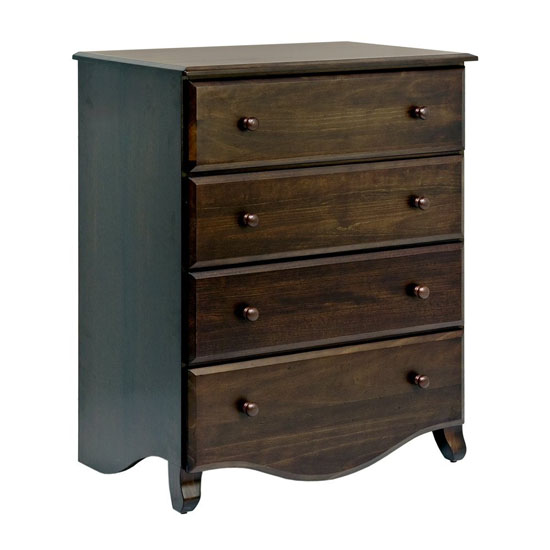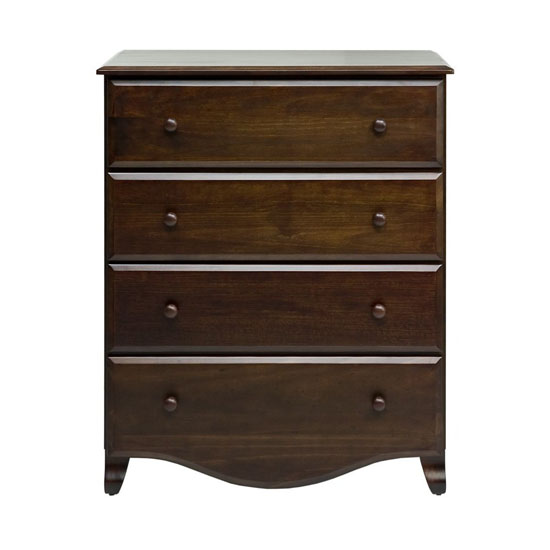 When it comes to eco-friendly furniture pieces, cardboard furniture pieces never goes out of style. As time goes by, more and more designers are into cardboard furniture design. In addition, designs have evolved so fast to the point that today, you can see some elegant and minimalistic cardboard furniture design already just like the 5 tubes stool by Piero Ceratti. This eco-friendly stool is made of 5 postal tubes and 6 end plugs attached all together using a high performance glue. Since we know that cardboard can easily weaken with just a small amount of moisture, this one minimalistic furniture piece has undergone waterproof treatment.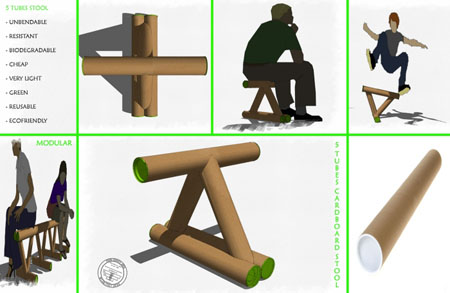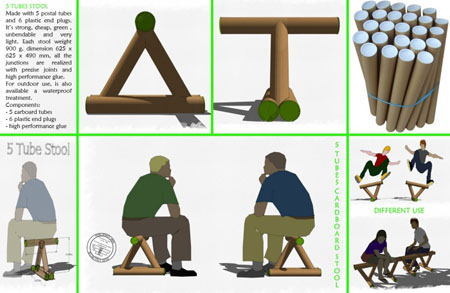 Good furniture design with care for the environment in mind is getting easy nowadays with the extremely talented minds of various designers that we have today. Designers from LOT61 are just a few of the examples with the Wine Armoire as proof. This one stylish furniture design is made of FSC-certified hardwoods from Central America, which means, this is safe to the environment. In addition, the furniture is manufactured by hands, thus produces zero carbon emission. These are a little eco-friendly features but will definitely make a big difference to the environment and to the future. In addition, the Winde Armoire also has a simple and sleek design, making it an ideal green furniture for your home.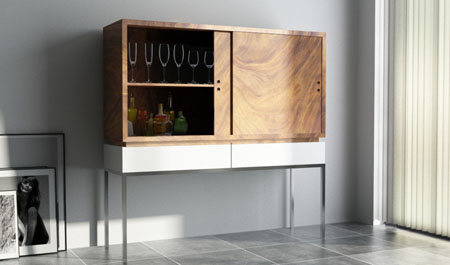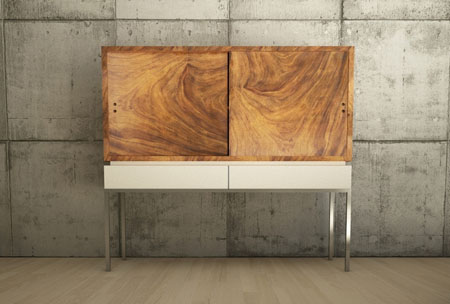 Source: Design Public
Flat-packed furniture design really is helpful in saving space during transportation. The ChairKit is just a few of the flat-packed items that are available in the market today. Designed by Dan Civico, the ChairKit is an eco-friendly design not just because it has the ability to save space during transportation but also it uses sustainably sourced birch plywood. The best part of the design is, it gives its users the chance to build their own furniture by simply following the frame and cutting the pieces from there, sand the edges and join the pieces together using screws to complete the construction.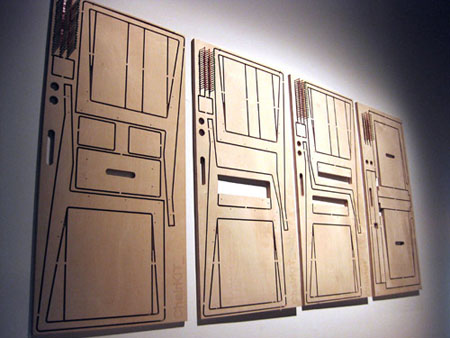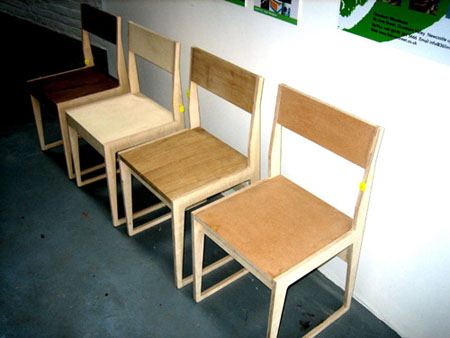 With the aim to help save the environment, we have heard a lot of eco-friendly products every now and then, green architecture, green clothing, green furniture design, green décor, and many more. However, how green they can really be? The Earthskin footwear is another green design by Ben Mazur as part of his ndergraduate degree. Aside from the simple yet fashionable design it has, the Earthskin footwear is a flip-flops made from 100% natural materials. The sole of this product is made from garden grass and will last as long as you want them. The other trick, these flip-flops will never be in our landfills because, the moment you feel like their useful life has ended, you can just simply have it planted outside or in your garden and in just a couple of months, you can also see some seeds inside them started to grow and consume the materials used for the flip-flops.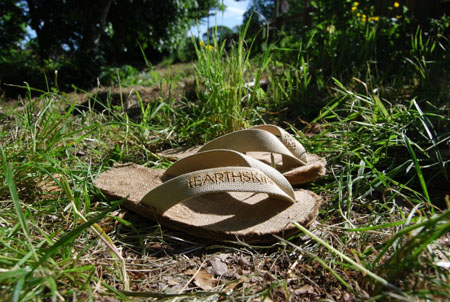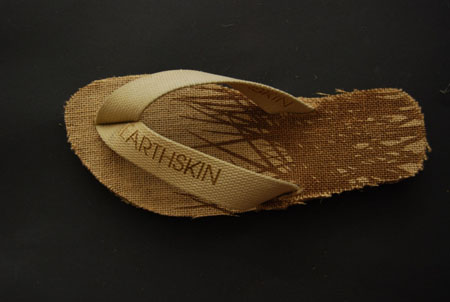 Living green has really becoming exciting and fun nowadays. If before living green would mean living a lifestyle that is out of style, then it is very different now. Various designs from fashion to industrial to architecture to furniture are becoming stylish and modern enough without your noticing that these products are eco-friendly. The King Sofa by Bernadete Brandao is a great example of fashionable and stylish yet eco-friendly furniture design. Made of certified MDF materials, the King Sofa is a perfect tool for those who want to help save the environment on his or her own little ways without the need to compromise style and fashion.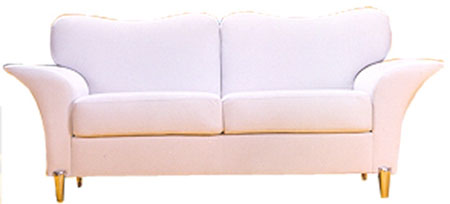 Source: King Sofa
The growth of eco-furniture designs continues to grow and another product concept has been created. This time it is made from British Recycled Plastic. The moment this concept will come into fruition, plastic destined to landfills will be minimized. Designed by Nathan Partington, the furniture design concept has sleek design and clean lines that no one would ever think it is made from recycled materials. This furniture concept can also be a great addition to beautify your home whilst keeping the environment safe at all times. The concept includes a lounge chair, stool, stylish rocking chair, and an armchair that all comes in a minimalistic color combination of black and gray.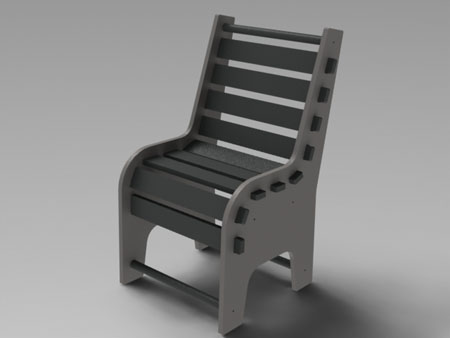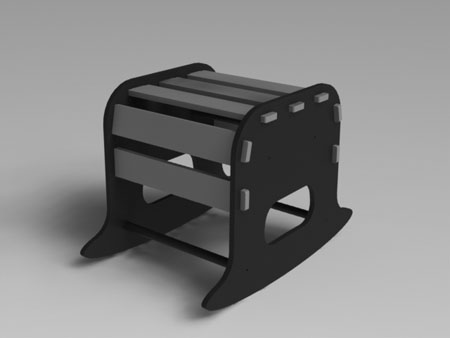 When we think of eco-friendly furniture design, we always think of those that lacks elegance and style. However, designer Joe Manus of Shiner was able to incorporate style and environmentalism. Included in the collection is a table, chair, lamp, and more. All have eye-catching design that no one would think its environment friendly. Woods used in the collection of Joe are properly selected with environmentalism in mind, steel used in each furniture is 85% recycled and cardboard used is 100% recycled. All of the hardwoods used in Joe's collection are drop cuts from a board manufacturing that are supposed to be destined to the landfill.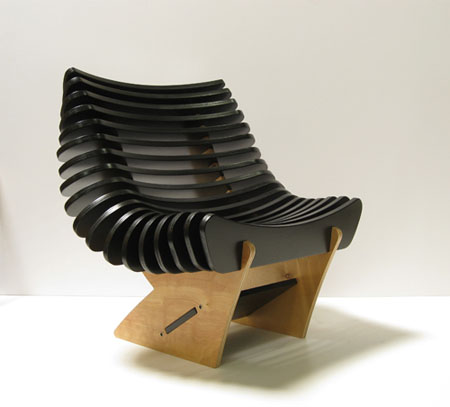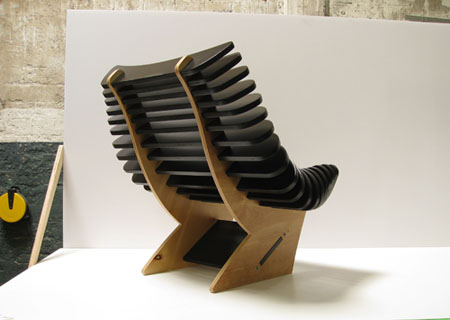 Source : Joe Manus via Designmilk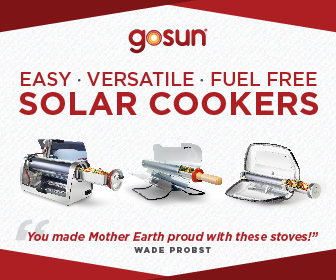 Our Recommended Partners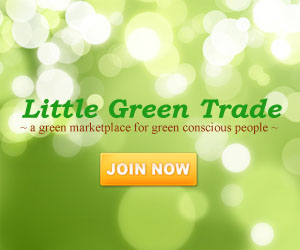 Advertise with us
Archives