Browsing articles tagged with " Fun"
Having and enjoying life while keeping the environment safe is highly possible with Cardboard Towns by Country Cardboardia. With this fun and lovely concept, one can create and materialize places and enjoy touring around his or her cardboard town. Various city items like theaters, monuments, libraries, winding streets, exotic animals, and even dresses, all made of cardboard.
Keeping your home or office in order can be hard if you have many small items that are a bit hard to keep off from sight like ball pens, pencils, calling card, and the like and keeping them in an eco-friendly way is even a lot harder. Well, this can be nothing if you are just being introduced to Pratonzolo, a fun and eco-friendly pencil holder and desk organizer by Max Battaglia and Matteo Mocchi of Giving Shape. Designed for StyleMyLife, the Pratonzolo is made of wood and has natural bristles responsible in holding your small items and desk objects. The green natural bristles also adds up some refreshing look into your dull and busy table.
IGreenSpot received this product submission from the page 'Submit Your Green Product Creation' feature, if you want exposure or showcase your green project, we welcome you to submit your green product for publication.
Outdoor lounging is fun and lounging in an eco-friendly fashion is even more fun. The MIT Soft Rockers is an outdoor lounging solution at first glance. However, this one of a kind rocker will not only allow you to lounge but also will let you recharge yourself and your electronic gadget with clean energy. The rocker collects solar energy at daytime through its solar tracking system of 1.5 axis 35 watt and stores the collected energy in a 12 ampere-hour battery. The rocker is stylish enough o be part of your landscape, as it has the leaf like shape with some catchy illumination.
Source: ARTS
A fun toy needs not to be expensive and made of first hand materials by known toy brand. It can be made out of garbage or empty containers like the Bottle Boat from Floris Hovers that is made from empty shampoo bottles. With some other tools like sail and the like, a toy boat is made. This toy surely will create a fun and memorable bathing moments to you little ones without spending so much money while keeping the environment safe at the same time, as it surely will allow parents to give their child fun toys without buying new ones and reduce landfills as parents recycle their empty shampoo bottles.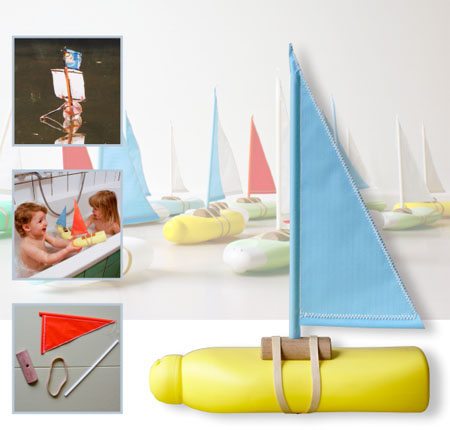 Source: Floris Hovers
Many are now hooked into playing foosball. It will not only create fun among players but also the table itself creates an elegant and sporty ambiance to a home/office. How this product contributes for the safety of our environment? Well, playing the foosball requires zero energy and it produces zero carbon emission as well. Unlike today's gaming console that we have, Total Crystal Teckell allows its users to have fun even if there is no electricity, no internet, and all. It can be played anywhere even in remote areas and requires no battery at all. With this product, zero carbon emission activities like playing and having fun with family and friend can be possible.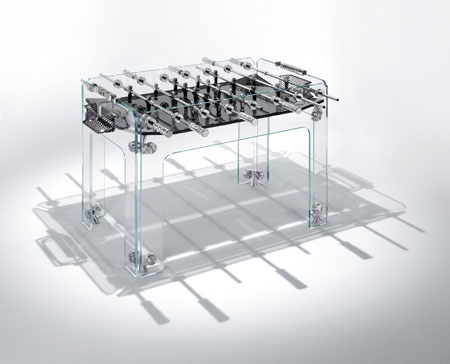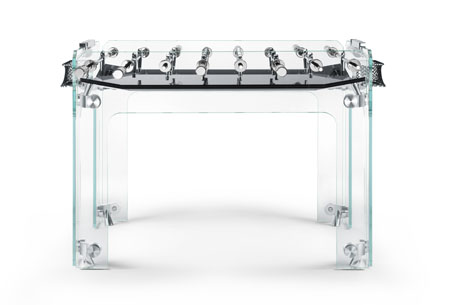 Playing is fun, but it can even be more fun if done with care for the environment in mind. The Gobblet by Distribution Solution LLC, is a toy that every member of the family will surely love to play. Except of course, those that are too young to analyze the game and is prone to choking the small items of the toy. Aside from enhancing the players analytical skills, the Gooblet also give the players the chance to help save the environment as it does not use those chemically processed and toxic plastic but instead, the Gooblet is made of natural wood. [Click here to get details information about Gooblet]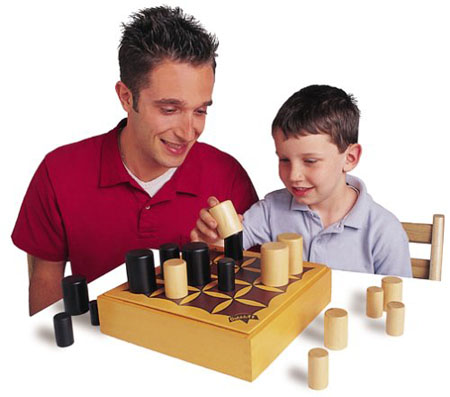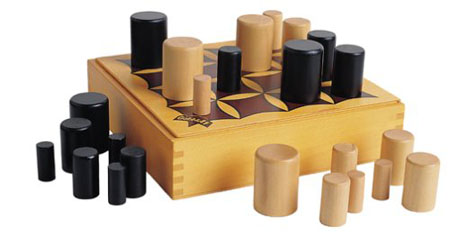 Our Recommended Partners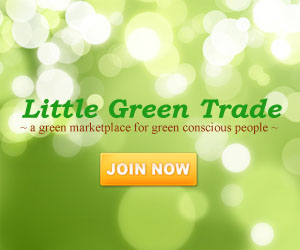 Advertise with us
Archives