Browsing articles tagged with " friendly lighting"
Lanterns like Soladyne Mini Solar Lantern is not only perfect for camping and other outdoor adventures but also ideal for use when power blackout or when a calamity happens. Mini lanterns add fun to our outdoor adventure or save us from darkness during unexpected calamities. However, what made this cute mini lantern from Athena Brands exceptional among others is its being solar powered. [Click here for more information about Soladyne Mini Solar Lantern]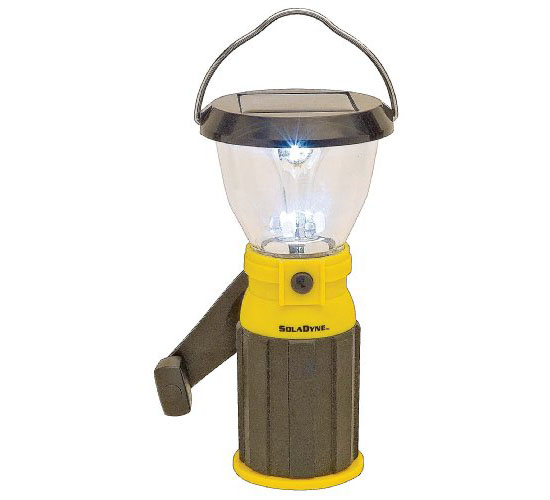 Spring is probably everyone's favorite season with the beautiful and fragrant flowers that bloom but maybe not for those who have allergies. Anyway, even if one has an allergy, he or she can still enjoy spring with the eco-friendly lighting design by Victor Vetterlein, the Tree Of Life LED Desk Lamp.
As its name suggests, the Tree of Life mimics the look of a tree or a plant blooming with lovely flowers and that is where the lamp is inspired from, in fruit trees with spring flower blossoms. The five LED bulbs serve as the petals creating a bright illumination. Users can also configure the light for various uses because it has an inner core made of copper.
Eco-friendly lighting systems are now sprouting like mongo in number. More and more designers are now into creating eco-friendly designs to give their share in caring for the environment. The Pinecone by Jonas Lonborg is just another addition to the wide variety of eco-friendly and stylish lighting systems for your home or office. Mimicking the look of a pinecone, the pinecone lamp would be stylish enough to be in your bedroom or living room. Aside from the beauty and elegance one can enjoy, it will create zero guilt to users for destroying the environment. Let us hope though that this lamp will be using an energy saving light bulb for an added green benefit it can give. As far as we know, this cool lamp is only concept, but we found a similar lamp that you can buy it at Etsy.
I do not know if you have been caught with the LED lighting system fever but one thing is for sure, I am. I am currently in the midst of searching for the right LED table lamp for my work place only to find out that these lovely and cost effective lamps gone so fast in store shelves, despite of the numerous designers creating new LED lamp designs each time including Valentino Marengo who had his PP5 and Pi LED lamps. As we all know, LED consumes less energy, thus will lets you save a lot of money as your electric bill lowers drastically, and of course, as it reduces energy usage, it does help keep the environment safe.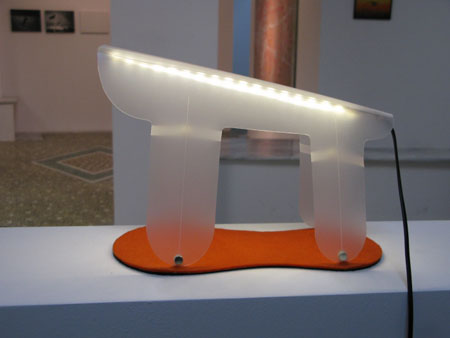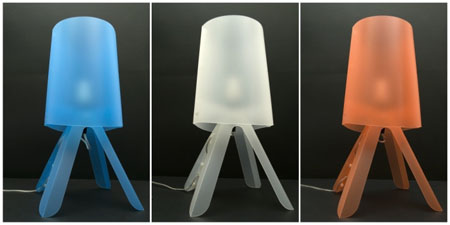 Source: Valentino Marengo
For our lighting system at home, we always want it to be elegant and of course energy saver with the vast campaign of global warming today. Energy saving lights will not only allow us to help save the earth but also allow us to save energy and money. I guess everybody knows the LEDs are probably one of the most eco-friendly lighting systems available. The OLED lighting by Blackbody is not only sustainable or eco-friendly but also it has the most eye-catching aesthetics a modern home can have. It comes in different designs, which allow users to choose the one that matches well in their home interior.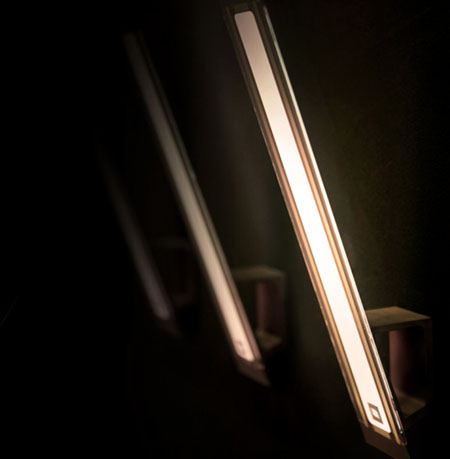 Stylish lamps don't need to be energy consuming or be made of first hand materials. They can also be made of recycled items and uses energy saving lamp without sacrificing style and quality. The Urchin Softlight is just a few of the great examples of eco-friendly lighting system that are stylish and elegant. The Urchin Softlight uses LED lighting sources thus, consumes a little part of your energy consumption. In addition, this stylish lamp is also made of white textile that has been made of 5-15% recycled content and 100% recyclable. Other than being an eco-friendly lamp, the Urchin Softlight is a playful lighting system with its ability to shift forms making it looks like a live creature.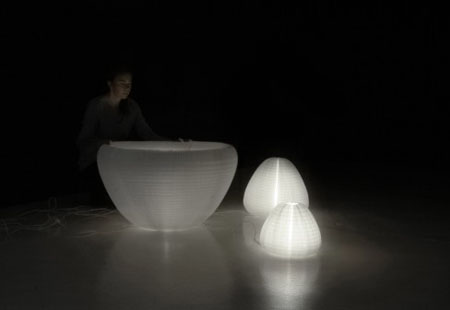 Do you love mushrooms? Do you like how they look as they sprout? Well, you will love them even more because you can now have this wonderful creature of nature into your room in the form of a cute and playful yet eco-friendly lighting system. Made from reclaimed wood, this one of a kind lighting system mimics the look of a mushroom and uses LED technology for its illumination need. Each of the lamp design has its own on/off dial attached at the side of the lamp. In this way, woods that are supposed to be on our landfills now have new life as a cute and decorative lamp for modern homes.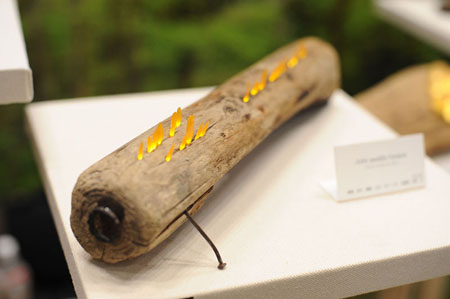 With the use of LED lighting system, we immediately consider a light system eco-friendly. What are the other basis of considering lamps as eco-friendly? Like any other (e.g. home furniture), other factors are also considered before they are considered eco-friendly and being a space saver is one of them as well as the use of materials. The YellowFin lighting system is a unique lamp that you can ever imagine. It works becoming one with the wall as it provide warm, stylish, and elegant illumination without the need to eat lots of your space. In addition, the YellowFin take advantage of the LED lighting system and was manufactured with the minimal use of materials.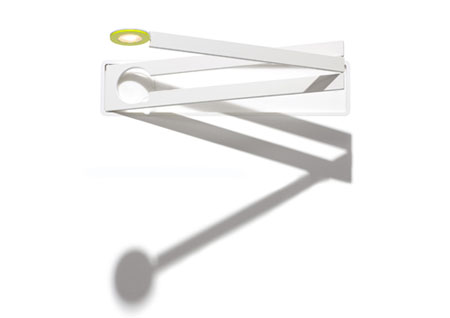 With the aim to help save the environment keep the earth safe from global warming, eco-friendly products and designs are coming out in the market. Eco-friendly lighting systems are just a few that is coming out like mushroom in the market today. We have seen so many solar powered lamps already. Some are lanterns while others are table lamps and many more. The Eco-light is a unique eco-lighting systems that can be used both indoors and outdoors. Powered by a battery charges using the solar energy, the Eco-light can be hung or placed in a flat surface wherever and however the user might need it.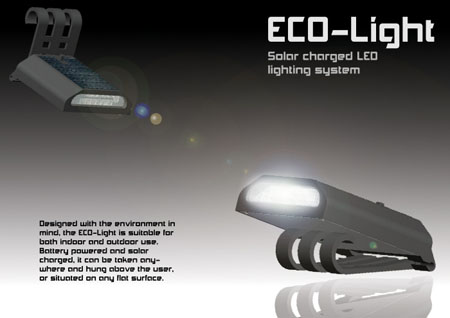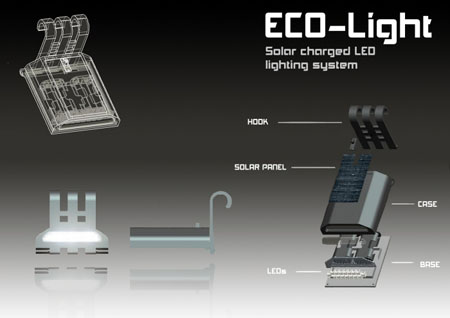 Source: Christopher Tague
When it comes to sustainable design, resources are endless. For the various eco-friendly lighting designs that we have in the market today, all of them have different sustainable sources just to power the light. Some uses solar energy, some wind, while others use kinetic energy. The Latro Algae lamp is a unique eco-friendly lamp that is powered by living algae. Aside from being an eco-friendly lighting solution, the Latro Algae Lamp is also a decorative hanging lamp that would fit perfect to any modern homes with elegant and contemporary interior design. Since the algae only needs a little sunlight, carbon dioxide and water to survive, exposing the lamp outside will immediately start the energy production stage.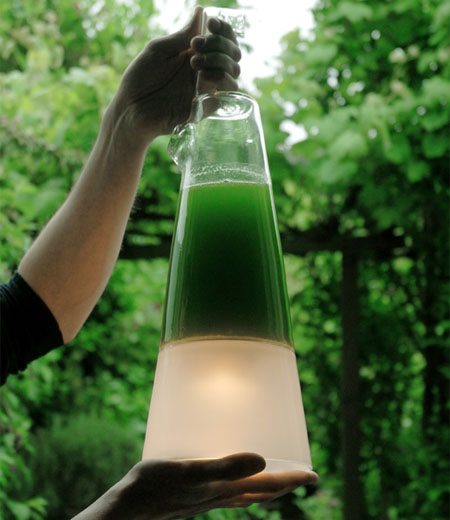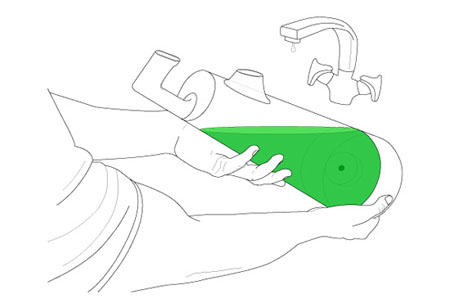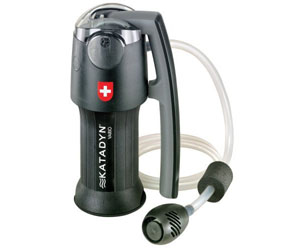 Our Recommended Partners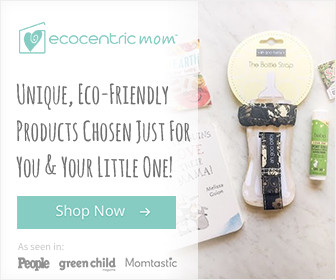 Advertise with us
Archives