Browsing articles tagged with " excuse"
Water scarcity can never be a problem if we are just smart enough to find for natural resources particularly, rain. With the Rainwater Collecting by Urban Structure, we surely will have no excuse at this time to collect rainwater and have it used for our household needs like cleaning our garage, cleaning our bathrooms or toilets, watering our garden and the like. Every part of the world are experiencing rainy season and thus, we all are given the chance to collect the rainwater and surely no one will experience water scarcity anymore while we are helping save the environment on the side.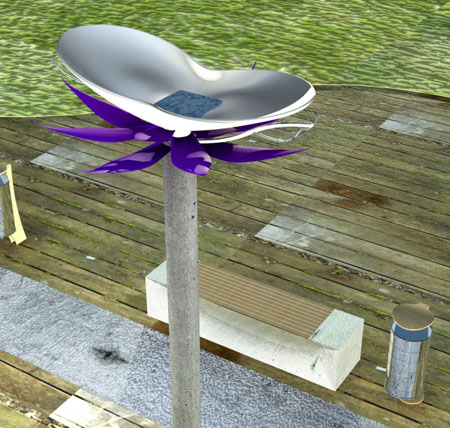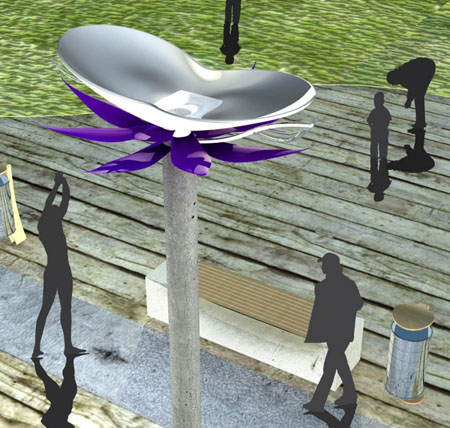 With the numerous sustainable products available in the market today, people should have no excuse in keeping the environment safe. Recycling have been introduced, we have the hybrid cars, solar powered items and more. The Virtue Blue Chandelier is another addition. It is very heartwarming to see various sustainable designs created by designers just to do their part in saving the environment. what is sad is the people that opt to not care. The Virtue Blue Chandelier is sustainable lighting system with four butterfly beads fluttering around the center part of the lamp. Made of calcium solar cells, and with the solar energy collecting butterflies that powers this elegant chandelier, the Virtue Blue is good enough to be hailed as a sustainable product.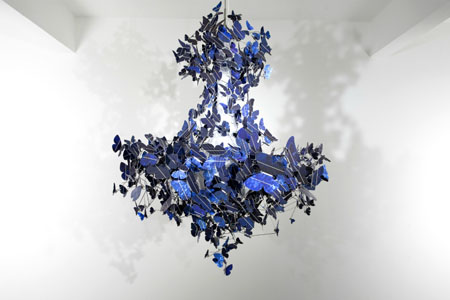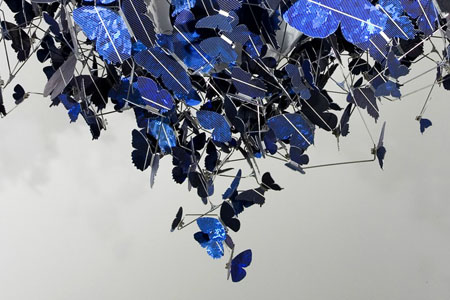 As we continue to live the digital world and has nothing to do in working back just to reduce carbon emission and save the environment, it is nice to hear that our modern day gadget manufacturers like Panasonic are working their way out to help save the environment. During the recent retail tech expo held in Tokyo, Panasonic showcased its eco-friendly solar powered charging table prototype. Through this product, we surely will get the chance to enjoy our latest gadget at a lesser carbon emission rate, since we will be using solar energy for our gadget through the charging table. In addition, charging through the Panasonic solar powered charging table is unique as it can be done totally wireless. All you have to do is to place the battery on the table and the charging process will immediately begin. This amazingly earth friendly product simply proves that living the eco-friendly life and keeping the environment safe is getting easier these days and that there is no excuse of not doing it.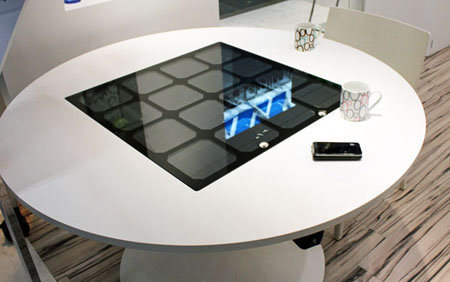 Source: Panasonic via Japan Trends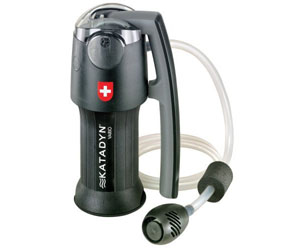 Our Recommended Partners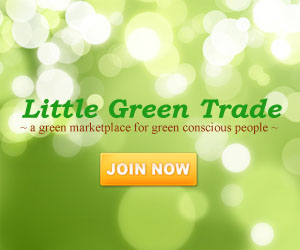 Advertise with us
Archives