Browsing articles tagged with " environmentalist"
It is a good idea to teach our kids being kind to the environment in as early as when they are young and we can do it easily by giving them some environment related toys like the PlanToys PlanCity Series Eco Street Accessories. It may be a toy but the concept of it surely will teach kids and adult alike on how to keep the environment safe. The Eco-street accessories are just one of the many parts that one can own to complete his or her PlanCity series of toys. The toy is designed to enhance a kid's imagination whilst promoting physical and intellectual development. In addition, the toys also let the children practice the "Three R's" of green living including Reduce, Reuse, and Recycle.
Seating on the Grass is a unique bench that every environmentalist would definitely love to own or sit. As its name suggests, this one of a kind seating instrument is filled with grass, which creates a feeling like you were sitting on your lawn.
When it comes to using bamboo, a sustainable use of resources surely will come first to every environmentalist's mind. This is because bamboo is a fast growing plant and can easily replenish in a short span, thus using bamboo won't show any harm to the environment and thus using it is indeed eco-friendly. The Bamboo Forest House in Taiwain by London based ROEWUarchitecture uses bamboo as its façade, which surely will create a cooler feel to the home interior. If you have not yet been into bamboo bed, you surely do not have any idea how cool bamboo is. If I were to choose bamboo bed over any other beds, I definitely choose bamboo especially during hot season.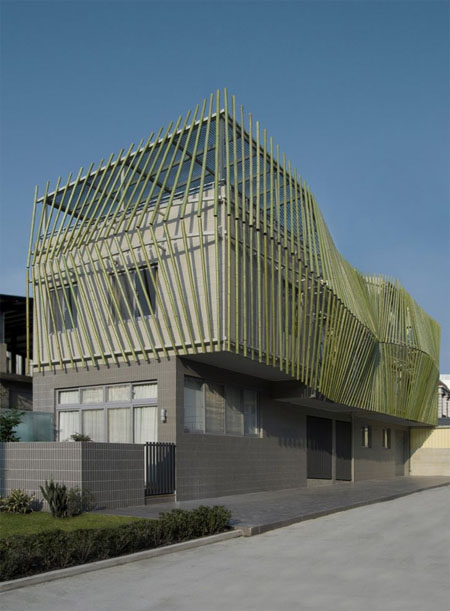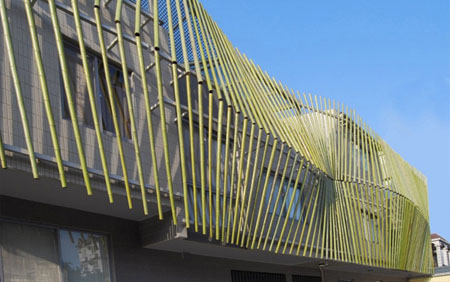 Our Recommended Partners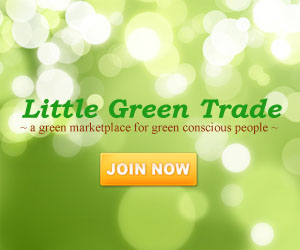 Advertise with us
Archives