Browsing articles tagged with " energy usage"
We must be ready at all times by having emergency tools like the Hybrid Solar Powered Flashlight because emergency happens when least expected. Aside from being solar powered, this useful emergency tool also has the emergency battery backup.
This useful and eco-friendly flashlight features two super bright 1-watts LED. The LEDs have a long life of 11 years of continuous burn time and 22 years of burn time when used only at nighttime. This feature is an obvious indication that you can save on your energy usage as well as money, since you don't need to buy new set of lights in just a short period. The best part of this flashlight is the unnecessary need of exposing it to sunlight. Once done charging, even if you just have your flashlight stayed in your drawer or glove box, you can still turn it on after three years. Durable and sturdy are just a few of the important features of this emergency tool. It can withstand extreme temperature and a lifetime of durability is guaranteed. [Click for more info about Hybrid Solar Powered Flashlight ]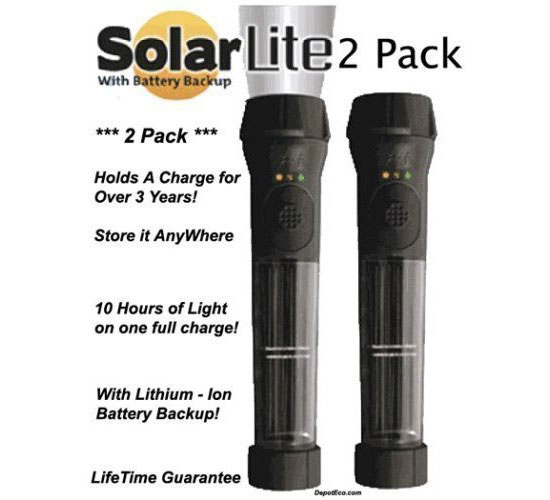 We all want a good amount of savings when it comes to our electricity bill. However, only a few of us have the right knowledge on how one can reduce electricity usage and maintain a good level of it. The Philips Eco Indicator will surely be an answer to those who lacks enough discipline in keeping their electricity usage at a moderate mode. This indicator will help users know the amount energy used by a certain appliance they have by simply attaching the Philips Eco Indicator to that particular appliance. The eco-benefit of this indicator does not end in knowing the energy usage and keep it at a minimum level. It is also made of biodegradable and recyclable material and requires no battery to operate.
If you are aware enough, you have probably known that grass can prevent soil erosion and thus can help us keep our surrounding healthy and free from calamities like flood. The School of Grass is not just simple school with green luscious ground but has grasses all over the building from its roof to its façade. Knowing that the entire building has grasses on the roof and walls, it is quite obvious that the entire building would have a feeling of having a natural insulation system. The grass can keep the building cool on summer and warm during winter. This will definitely offer a huge savings on energy usage of the entire school in addition to the cool and positive effect it can give to the environment.
I do not know if you have been caught with the LED lighting system fever but one thing is for sure, I am. I am currently in the midst of searching for the right LED table lamp for my work place only to find out that these lovely and cost effective lamps gone so fast in store shelves, despite of the numerous designers creating new LED lamp designs each time including Valentino Marengo who had his PP5 and Pi LED lamps. As we all know, LED consumes less energy, thus will lets you save a lot of money as your electric bill lowers drastically, and of course, as it reduces energy usage, it does help keep the environment safe.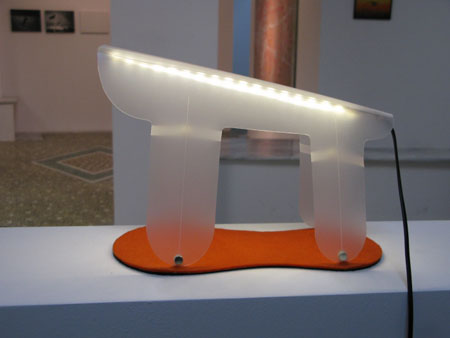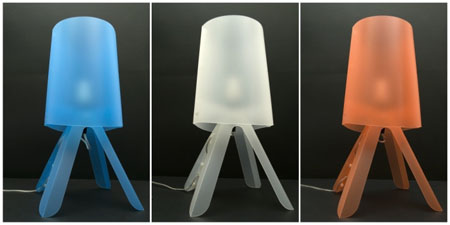 Source: Valentino Marengo
Enjoying bright lights without the need to spend so much on energy usage is now easily achievable with the availability of LED lighting system. The Giulietta Lamp by Catellani & Smith is not only eco-friendly but also sleek and thus will serve double as one of your elegant home décor to complete your modern interior design. Presented at the Milan Furniture Fair, the Giulietta Lamp has the LED disc and a metal base finished with an eye-catching nickel plate. With this product, getting a classy illumination with care to the environment has never been easy. If you are into elegant lighting system and wants to help save the environment in an easy way, getting a Giulietta Lamp is ideal.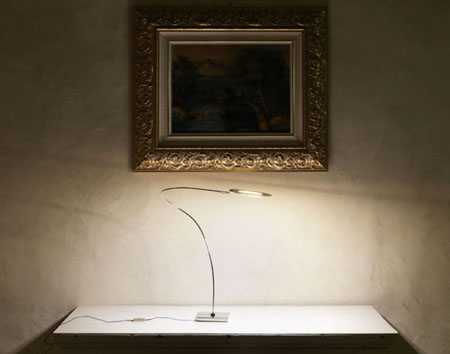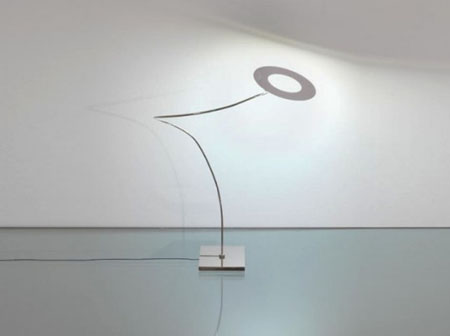 Source: Catellani & Smithvia Inhabitat
We have heard a lot about wind turbines and solar panels. However, I am sure enough that keeping them work together in one is something new and extremely lovely to hear. Scientists from University of Liverpool lead by Dr. Joe King have come up with an ultra sustainable windmill. Yes! A windmill is sustainable enough but having solar panel blades is more than enough. This upgraded windmill will surely allow residents of the United Kingdom to enjoy energy without the guilt feeling of harming the environment. In addition, they surely will enjoy the savings they got in their energy usage.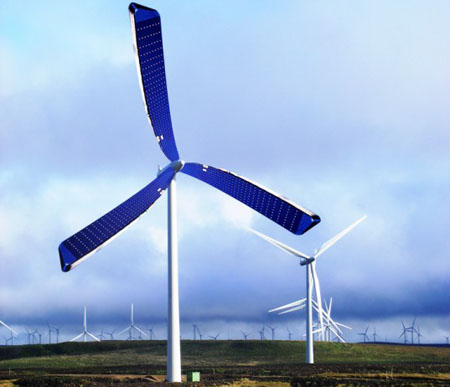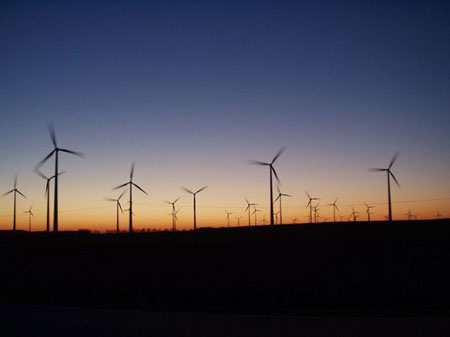 Via: Inhabitat
Cargo containers are now gaining the attention of many architects, engineers, and designers as a useful architectural material. Debbie Glassberg joins with any other container lovers and had the Home Contained built. Located in Kansas City, Missouri, the Home Contained has the area of 2,600 square feet and is made of five metal containers. Aside from the cargo containers, the Home Contained has other earth-friendly features, which include green roof, geothermal heating, insulated walls and solar panels. With these features, occupants will be able to save on their energy usage and money as this will surely keep their electricity bill lower that it should be if they chose to use first hand materials, opt not to have solar panels and the like.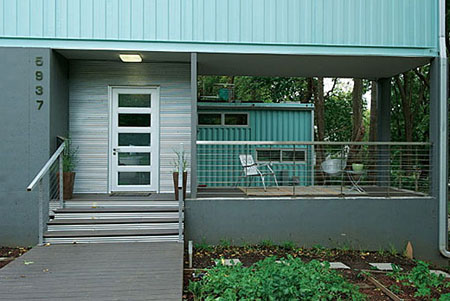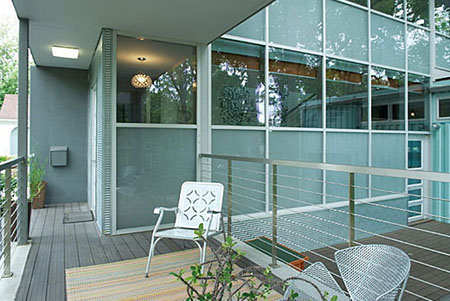 When we depend the power meter provided by our electric company, we can hardly monitor our energy usage because normally, the meter is located or installed outside our house or even outside the villa or village. The intelligent power meter concept will help you monitor your energy usage in real-time right inside your house. All you have to do is to plug your appliances to the device and you can immediately monitor the amount of energy you use. In this way, you are encourage to limit your energy usage, which will eventually result into less harm to the environment aside from the fact that you have save some about of money.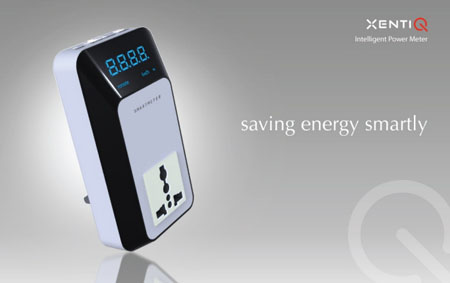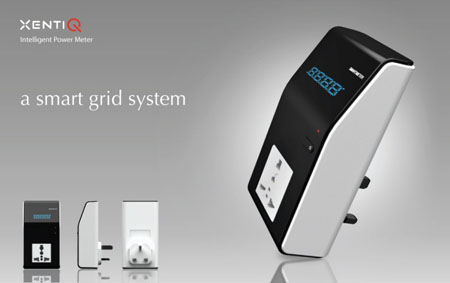 Electricity consumption per household has constantly growing with the popularity of modern technology and household appliance, which resulted into waste of energy most of the time. The Eco-pulse will eliminate this kind of energy wasting incident as it reminds you of your energy consumption in a cute and stylish manner. The product has the ability to educate users of all ages with its electromagnetic fields that serves as the pulse seen on its display like what you can see in a stethoscope giving you the idea of your energy usage. In this way, you will be in an alert mode and can easily control your consumption.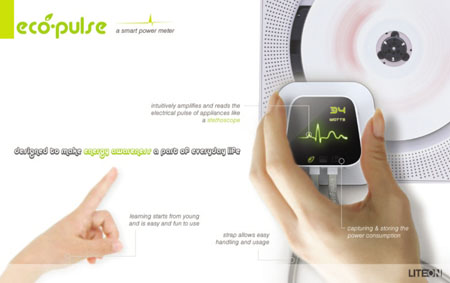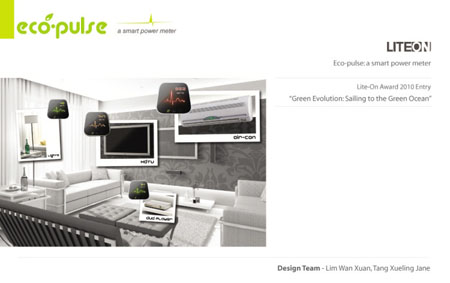 With the vast call to help save the environment, many are now aware of it and are doing their part in saving the environment. These moves include recycling, using zero emission cars, and the most common for business entities, the installation of solar panels. The Ten Million Solar Roof Initiative is proposed by Senator Bernie Sanders of Vermont but unluckily was stalled due to lack of support. However, if this proposal will get into fruition, US household will definitely have a decrease in energy cost of about 75 percent, which is a huge savings already. This initiative will not only save the environment but the people from high electricity cost as well.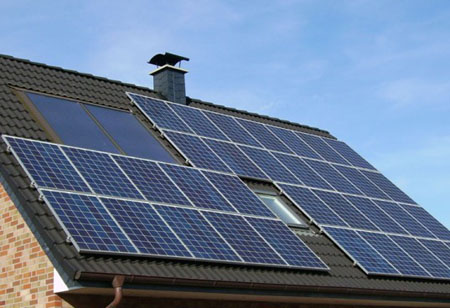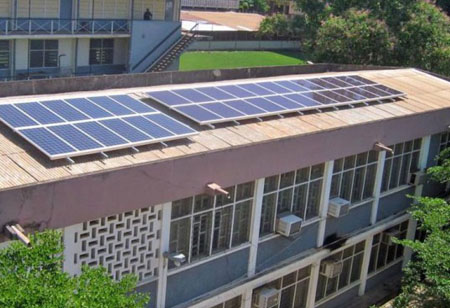 Source: Solar Roof Initiative via Inhabitat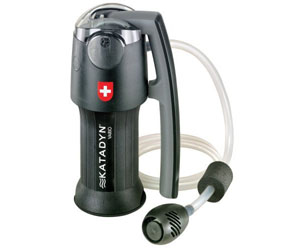 Our Recommended Partners
Advertise with us
Archives