Browsing articles tagged with " emergency shelter"
Shipping pallets are known to be discarded after its useful life. However, in my place we sometimes reuse it in rebuilding our fences, which is very easy to build as shipping pallets comes in uniform design and sizes. All you have to do is to put them together. However, I-Beam was able to create a more useful thing on these used shipping pallets and resulted into a stunning sustainable emergency shelter. The design was supposed to be as temporary housing for refugees of the Baltic war in the 90s, it turns out to be affordable and robust enough for families to reestablish a homestead.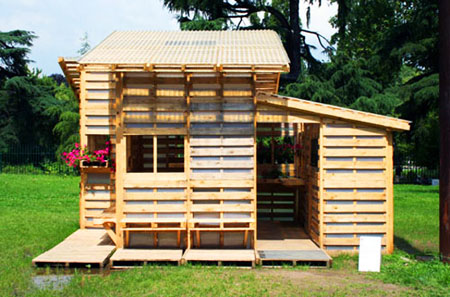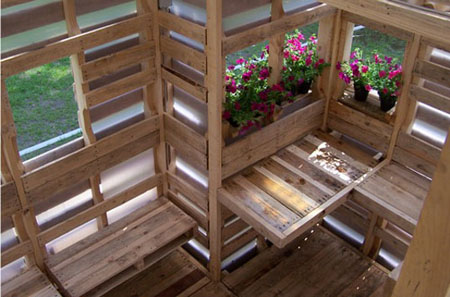 Created purposely as an emergency shelter to those who are affected with calamities, the bambox house is primarily good for one to two person designed as a modular system, thus it has a capacity to be expanded. This wonderful shelter is completed with prefabricated panels of wood and bamboo. The shelter also has an interior metallic net colored is different colors for distinction, that stops the insects outside the house. Since this eco-friendly shelter will be primarily built in a disaster area, thus in humid places, it has a bed covered by a fabric net to avoid insect to hurt the residents.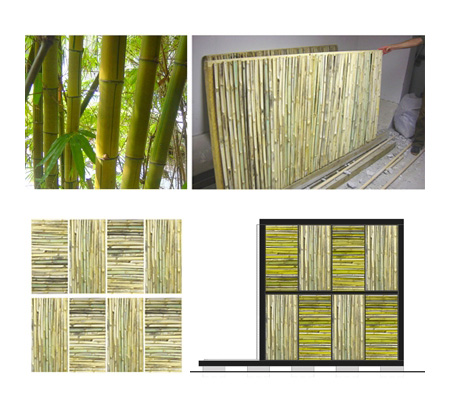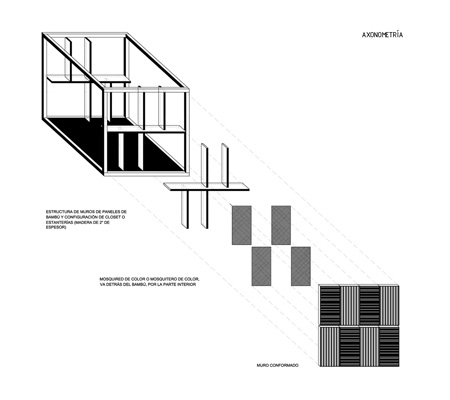 The Flat-Pac Emergency Shelter is another eco-friendly shelter concept that will definitely help our brothers and sisters in disaster zones. This shelter is made from lightweight materials for easy transportation. In addition, mostly of the materials are recycled that made it an eco-friendly one. Two people without the need of any tools can easily install the Flat-Pac shelter. It has roofs and floors that pop locks and cam locks to secure the sections together. Another great feature of the Flat-Pac shelter is the aluminum support poles that twist locks into the floor and the waterproof recycled polyester sides that zip together and attach to the structure to make the residents safe, clean and dry.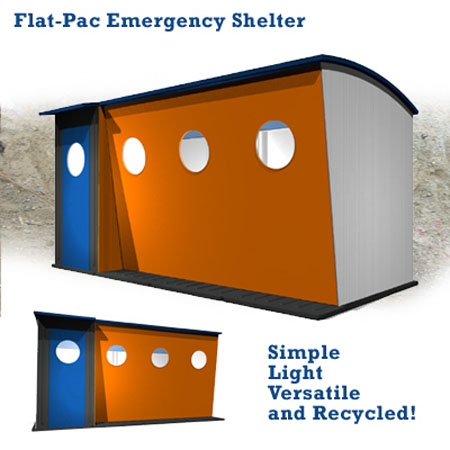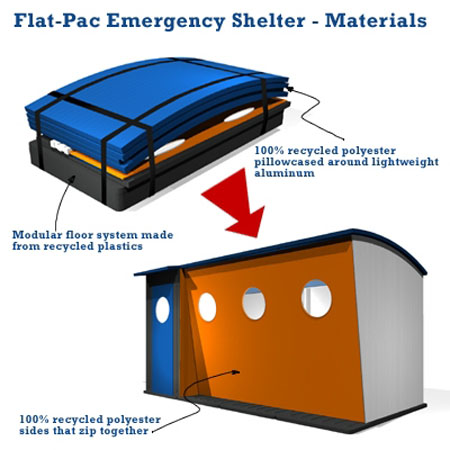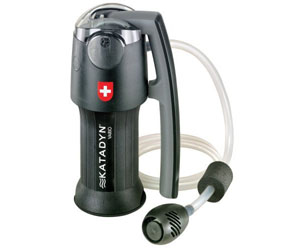 Our Recommended Partners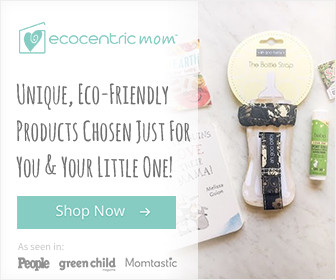 Advertise with us
Archives