Browsing articles tagged with " elegant furniture"
Boat sails will end to landfills no more because Dvelas from Pamplona, Spain has the Reusail Project that will reuse old boat sails to create sustainable furniture pieces.
With a creative mind, nothing will hinder someone from creating functional and eco-friendly furniture pieces. The Smile Stool prototype is just one of the great examples. Designed by Fitorio Leksono, the Smile Stool is made of waste materials from different wood furniture industry and an embedded rod metal construction. This only shows that the limited availability of bent wood in Indonesia does not hinder them from creating elegant furniture designs. The products leaves Indonesian waste minimized dramatically, thus reducing the then huge waste problem. The process in manufacturing the Smile Stool includes the collecting and selecting of waste. After which, they form the module, join it, embedded the construction and did the finishing process.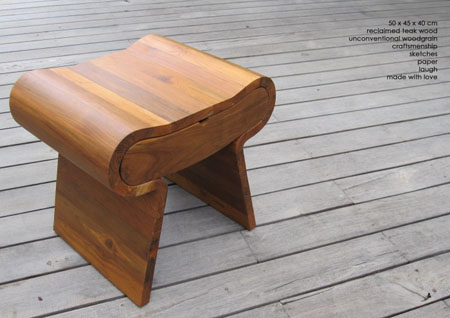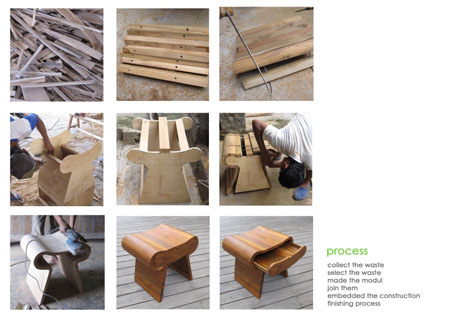 Wood cutouts are either reused as fuel to fireplaces or wood cooking stove in third world countries. However, designer Eujin Pei designed a furniture pieces called the ByProducts that will make use of wood cutouts in a more useful way. ByProducts consist of tables, chairs, and stool with clever design and made with consciousness to the environment. This particular product are made of Baltic birch, wherein each piece has shape according to the shape of the offcuts. Having these furniture pieces at home will not only let you enjoy elegant home furnishings but will also let you help minimize landfill and eventually help save the earth.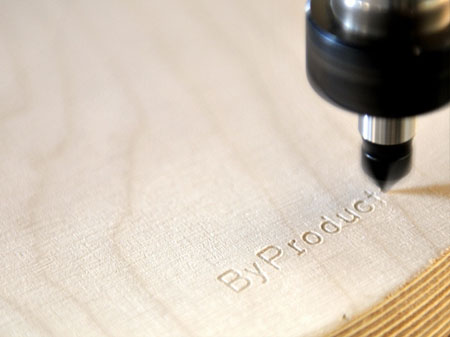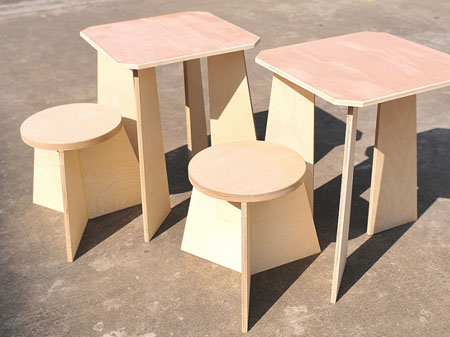 Bamboo is known to be a sustainable source of material. You can have it as a material for your elegant furniture like chairs, tables, beds, and more. It can also be a material for your house and a lot more. Bamboo has a lot to offer and the Spork is just one of its prospective products that we will soon enjoy using. Spork is an eco-friendly pocket-sized spoon and fork made from organically grown bamboo. In addition, this spoon and fork comes handy and can be washed and reused and its eco-packaging delivers your eco-product in an eco-friendly way and wit its stylish and elegant design, it surely will replace disposable plastic spoon and fork in the future.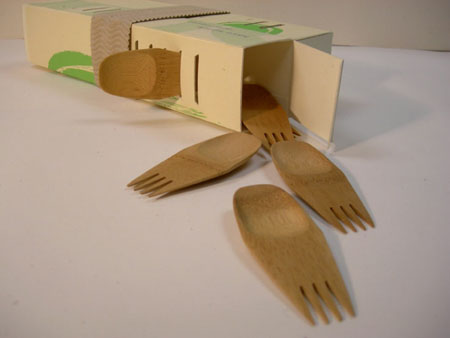 We all know that corks used to seal our favorite wine and the like. However, after the wines were consumed corks are already destined to landfills, which is obviously not favorable to the environment. However, this will never be an issue anymore with the numerous designers who are into designing green or eco-friendly products like the Reza Feiz Designer that designed the Life After Corkage Barstool. The stool is elegant enough to be in your home or office bar with its steel or stainless steel tubing structure and a twelve-hundred recycled wine and champagne corks in a vinyl-coated polyester mesh. The excitement does not ends here, users can opt to have the custom powder-coat colors to match with his or her home interior.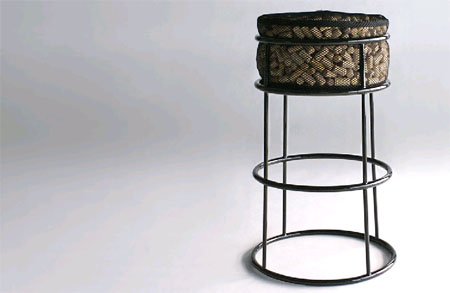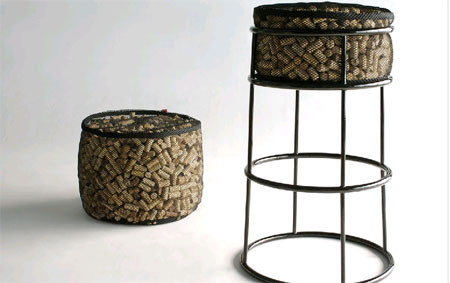 Cork is extremely familiar especially to those who are into drinking wine. On the other hand, office personnel also get a chance to have a daily encounter with corks in the form of their corkboard. However, who could ever imagine that even in your home, you can enjoy the beauty and functionality of corks. The CUT Chair is a sleek and stylish chair you enjoy at home as your elegant furniture and décor in one. Other than being stylish furniture, the CUT chair is also an eco-friendly one, as it is made of discarded corks from cork factories. With this product, our landfills will somewhat be minimized.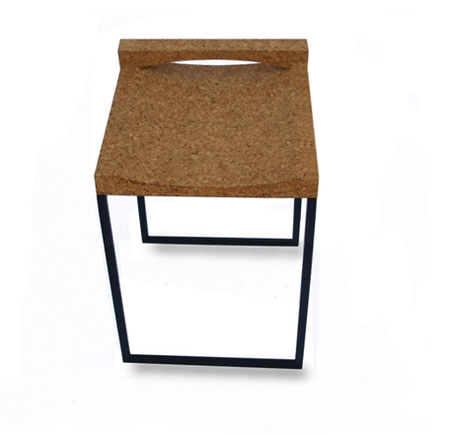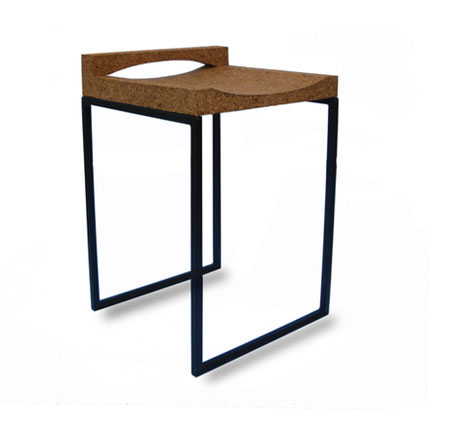 Sustainability can be easily achieved in different method. With Solid Sycamore Square, designer David Stine achiever sustainability for this project by milling his own lumber sourced from a family forest that he steward, ensuring sustainability. Woods that he uses for this project comes from trees that have their lifespan end. In addition, each piece of the Solid Sycamore Squares is crafted by hand and has environment friendly finishes. This eco-friendly and elegant furniture set measures 19 inches square and 20 inches high. Comes with a clear finish, the Solid Sycamore Squares can be a perfect tool for any contemporary homes with an eco-friendly theme.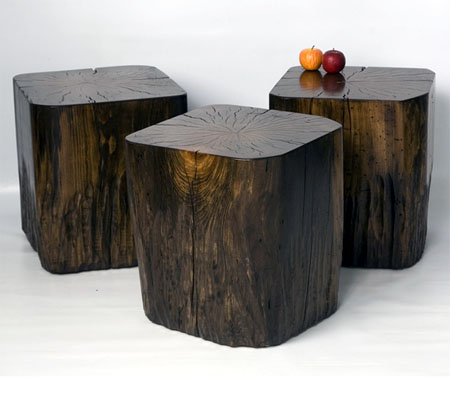 Source: David Stine via Carrie Leber
Having a stylish sofa or any other furniture sets at home does always mean to have elegant furniture made of first hand materials. The Blow Sofa from Malaflor is a stylish sofa made from 100% recycled paper dunnage bags or air bags. The recycled bags are inflated to form the seat and backrest once placed in a metal rack and tied with a rubber straps to have a snug fit. After the sofa has been formed, one can now have an easy to transport temporary sitting solution at home. Since made of recycled materials, the blow sofa obviously helps out in minimizing our landfills and thus helping save the environment.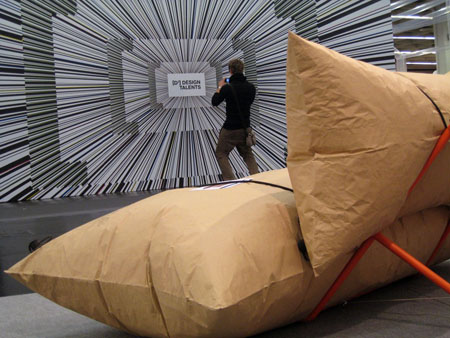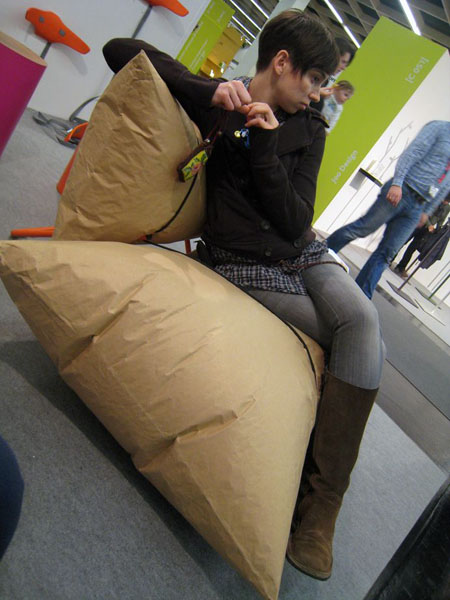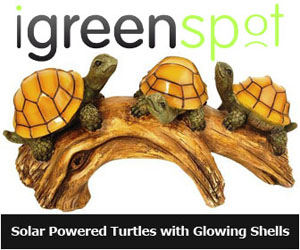 Our Recommended Partners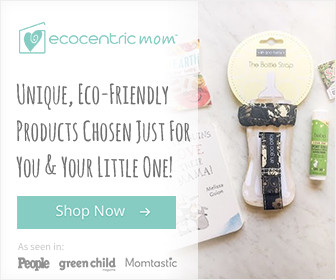 Advertise with us
Archives