Browsing articles tagged with " elegant design"
As its name suggests, Simply Bamboo Extra Large Square Espresso Serving Tray is an eco-friendly piece of kitchen accessory. In addition, with just the look of it, you will not only love this tray because it is eco-friendly but also it looks completely elegant. With the clean lines and sleek design, no one can afford to ignore this tray once seen in every kitchenware store shelves. [Click here for more information about Simply Bamboo Extra Large Square Espresso Serving Tray]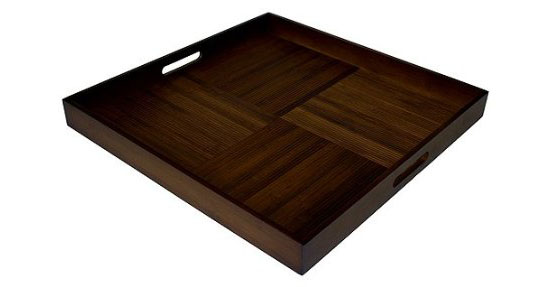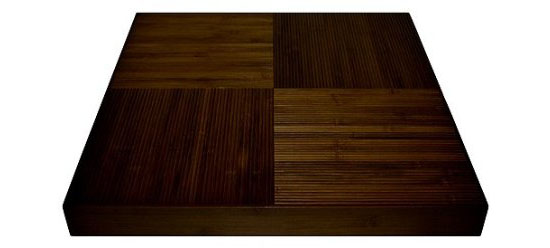 I always wanted to have the most powerful and probably the most stylish laptop. I always tend to eye for new releases from different brands. However, the Luce by Andrea Ponti is something like killing two birds with one stone. The LUCE laptop concept design does not only have sleek and elegant design but also it is double solar powered making and eco-friendly yet modern technology product. With this product, I will get the chance to enjoy elegant and modern design whilst saving some amount of money on my electricity bill since I will be using the sustainable source of energy, the sun.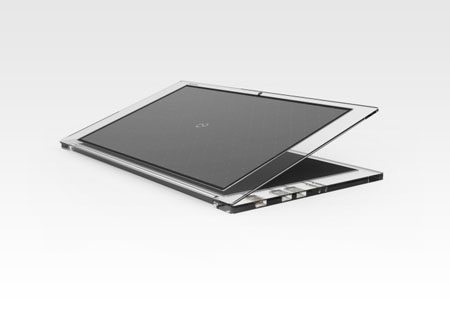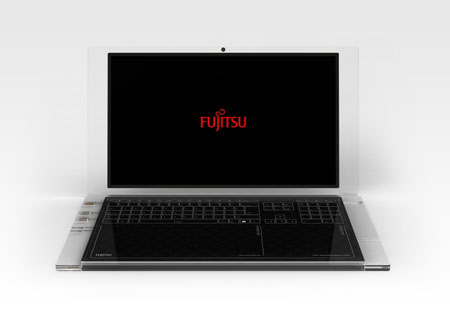 When buying something like food from our favorite food chain or restaurant for take-out, packagings are normally discarded and eventually adds up to the piles of landfills that we already have. However, with Justin Kakobson's design called the paper take-out box speaker, our landfills will be minimized dramatically. The said project comes with a small speaker and the box has the instructional lines in order for the users to install the box speaker easily. Other than the paper take-out speaker, other eco-friendly works of Justin Kakobson include a bamboo camera and a milk bottle USB, all comes in stylish and elegant design that everyone will surely love to own.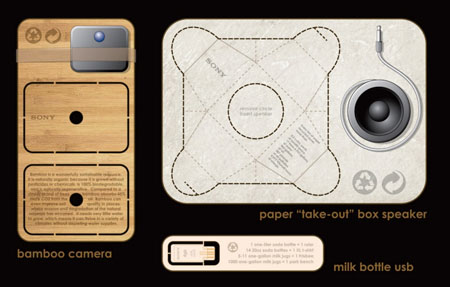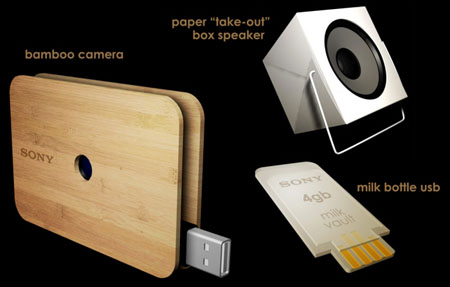 Source: Justin Kakobson
Elegant serving ware are not made of first hand materials at all times and designer Nicanor Santillan has proved it with his eco-friendly design called as the Pirch, an eco-friendly serving ware. The Pirch is made from a 100% reclaimed wood and has the elegant design the will allow this eco-serving ware to create a unique serving food display to any modern homes. The Pirch has an sleek design as well making it a perfect tool for all occasion. Aside from its minimalistic design, the Pirch also has the ergonomically located hole that serves as the user's thumb rest making the Pirch save and comfortable serving ware to use.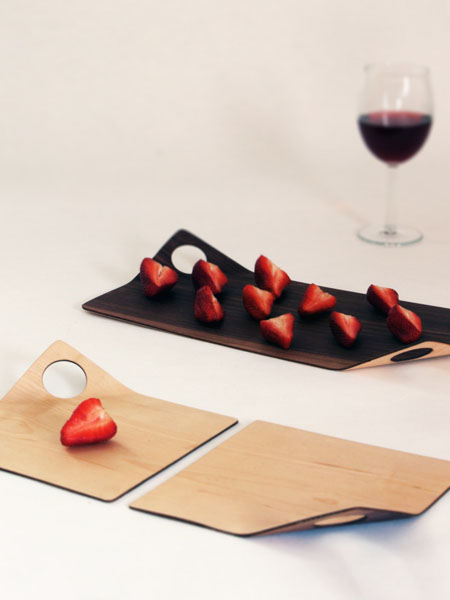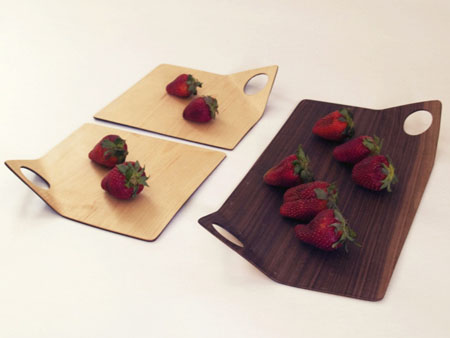 Contemporary and green design is great if they are collaborated in one unique and useful product. The Pinzon Contemporary Arm Dining Chair is a one perfect example the said product that I am talking about. Made of naturally grown abaca, there is no wonder that this modern dining chair is environmentally friendly. In addition, it has a strong and elegant legs made of government-certified, plantation-grown hardwood. Moreover, it has a cotton cushion placed in a frame of plywood with a particleboard platform that is totally removable for reupholstering in the future if desired thus, aside from the eco-friendly materials, it also has an elegant design that gives life to your interior design. [Click here for more details about Pinzon Dining Chair]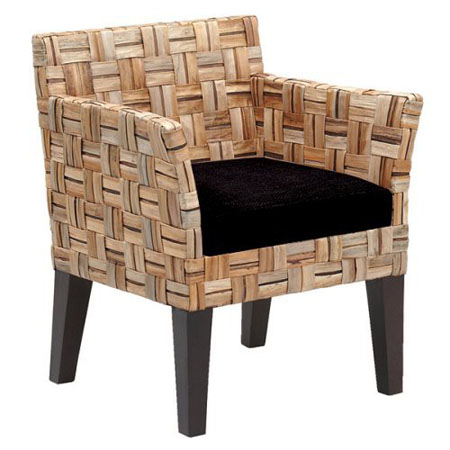 An eco-friendly fireplace with the elegant look is what the Superior Athos Flueless Gas Fire. With its sleek and elegant design, this fireplace is perfect for everybody who wants to enjoy the warmth of a fireplace on a cold winter's night while being eco-friendly at the same time. This gas fire is 100% fuel-efficient since it only puts out 2.0kW to 3.5kW of heat on natural gas. The Athos Flueless Gas Fire also has a thermal glass front, ans oxygen depletion sensor (ODS), and a flame failure device that made it offers the best in safety features that are not present with the traditional fireplaces.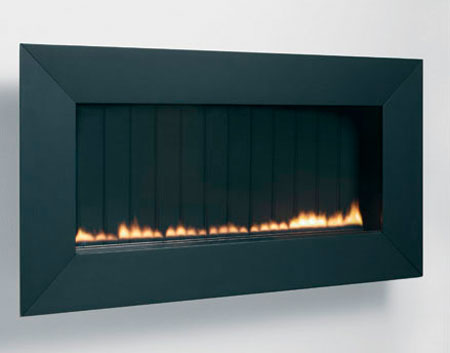 From : Firesgalore
Another space saver, hybrid prototype has been designed and will soon be on our busy streets. From the idea of designer David Vargas, who designed the three-wheel eco vehicle for Peugeot Design, the prototype was called the Peugeot+. This chic looking two-seater vehicle uses a smaller electric engine compared to most cars of the same sizes. To attain better stability, the designer decided to add a third wheel. The Peugeot+ is perfect for crowded cities with parking space problems. This vehicle might be smaller than a car, but this is way far safer than a scooter. With the Peugeot+'s modern and elegant design, this vehicle will surely be a big hit in the future.
via TrendHunter
When you say green living, all that comes first to our mind are the classic ways of living that does not require any electricity. Well think no more, because today's designers have come to an idea of creating elegant design while keeping it green and earth friendly. Just like what brio54 + modern green living did. They are offering prefabricated hybrid homes that features unique and modern designs. You can take a visit on their website and see the various elegant designs they have. I find it hard to navigate, however I guess you can ask for a quotation of their service online.
Designer Maja Ganszyniec has designed the Plugless Sink, which is being inspired by the bowls in the past. In addition to that, it also allows its users to use the sink in a more economical and traditional way. This unique plugless sink allows us to see the amount of water we use everyday and eventually save. With its cute and elegant design, this sink will surely be a hit in every household. Since it is detachable, it allows users to transfer the sink whenever and wherever they wanted to. I also found this sink perfect in every food chain or restaurant for the use of their clients in washing their hands, but quite impractical.
via HomeTone
Our Recommended Partners
Advertise with us
Archives