Browsing articles tagged with " eco architecture"
Modern yet eco-architecture is now becoming a trend to many architects today like those behind Organic Scapes and Architecture who are responsible for the design of the Campus International School for Downtown Cleveland. The school campus will be built in downtown Cleveland and will feature a honeycomb green roof that will create a refreshing ambiance of the campus and helps reduce boredom. Inside the campus are internal corridors covered with pedestrian streets for an easy access to each building clusters.
Eco architecture design can be expensive sometime especially if the designer or architect is into expensive sustainable tools like solar panels, windmills, and the like. However, I still believe that we can create a sustainable architectural design in an affordable way just like what the Farmhouse design in Bangalore by Keerti Designs has. Aside from the house being located in a farm, thus, occupants will have a close encounter with nature, it is also made of stones seen in the house surroundings. This only means that, the designer as well as the house owners spends less with the materials and the transportation of the materials, because obviously it is widely available within the area.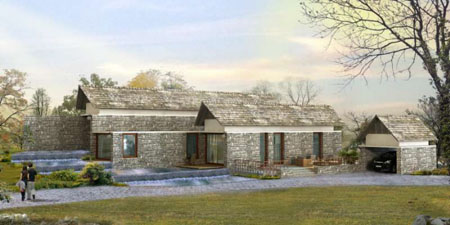 Source: Keerti Design
Green architecture, container architecture and now fridge architecture? Well, I am not complaining here. I am just so happy seeing different possibilities and ways in saving the environment. We all know that refrigerators can harm our green house gases and by the time, its life ends, it will create another harmful effect to the environment after being discarded and placed to our landfills. Today, refrigerators can help us save the environment with the eco-friendly Igloo built using 322 Fridges. In this way, our landfills will be dramatically minimized while providing a warm and stylish home for our brothers and sisters in Germany.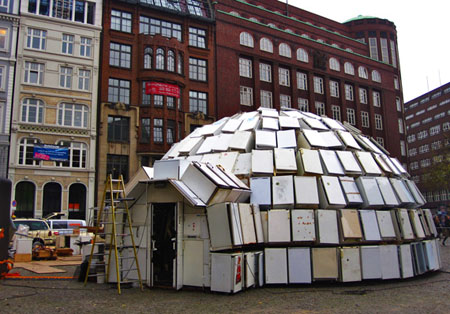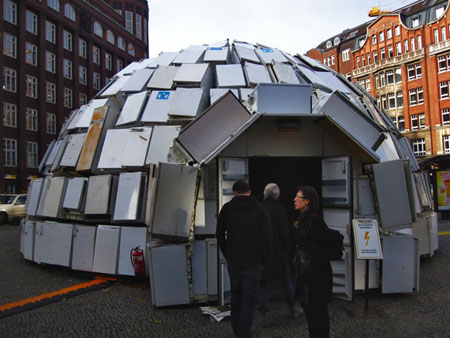 Built for the 50th anniversary of the 1958 Universal World Exhibition, the Sustainable Pavilion of beer crates by Architects SHSH is a pavilion built temporarily in Brussels, Belgium. Made from recycled beer crates, this sustainable pavilion has columns, arches, and even domes. Through this eco-architecture, landfills of beer crates will surely be minimized dramatically. Built for the exhibition, the pavilion can be dismantled after the exhibition and the crate will be back on their use as beer crate leaving no waste at all, which is good for the environment. Built adjacent to the Atomum building, the beer crate pavilion is widely visible to cars and pedestrians.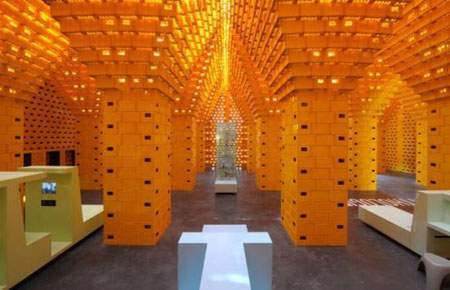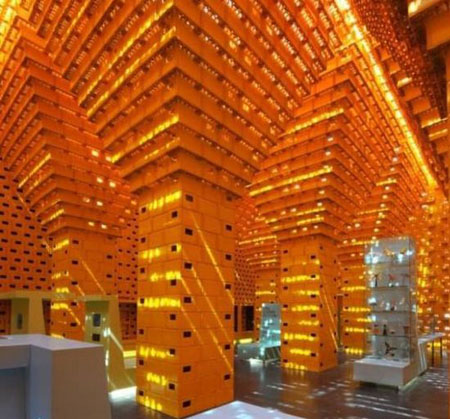 Our Recommended Partners
Advertise with us
Archives
Recent Topics Searched