Browsing articles tagged with " disaster"
Catastrophes are inevitable and depending on its level of strength, it causes some families to lose their homes. Building new homes can be costly and will require some time to finish. To provide the catastrophe victims a comfortable place to sleep, the LeafBed is made. Designed by NOCC for LEAF Supply, the LeafBed is made of cardboard. Aside from its ability to provide a comfortable sleep, the LeafBed is also safe to the environment because this comfortable bed for emergencies is made of cardboard, recyclable and is produced close to the disaster are as possible, thus will not require so much gas during transportation.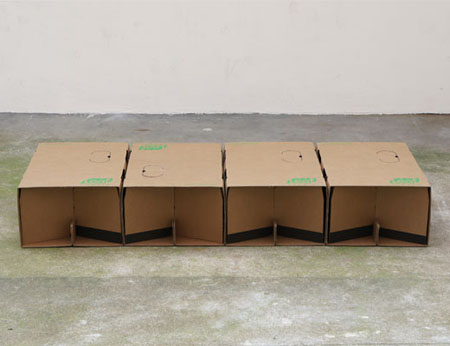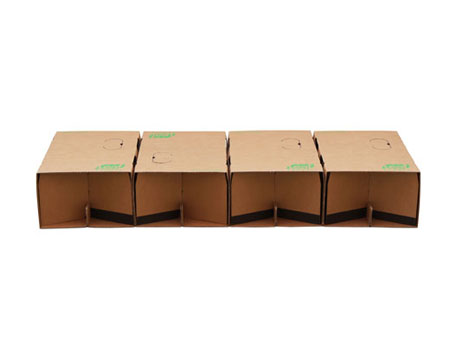 The Flat-Pac Emergency Shelter is another eco-friendly shelter concept that will definitely help our brothers and sisters in disaster zones. This shelter is made from lightweight materials for easy transportation. In addition, mostly of the materials are recycled that made it an eco-friendly one. Two people without the need of any tools can easily install the Flat-Pac shelter. It has roofs and floors that pop locks and cam locks to secure the sections together. Another great feature of the Flat-Pac shelter is the aluminum support poles that twist locks into the floor and the waterproof recycled polyester sides that zip together and attach to the structure to make the residents safe, clean and dry.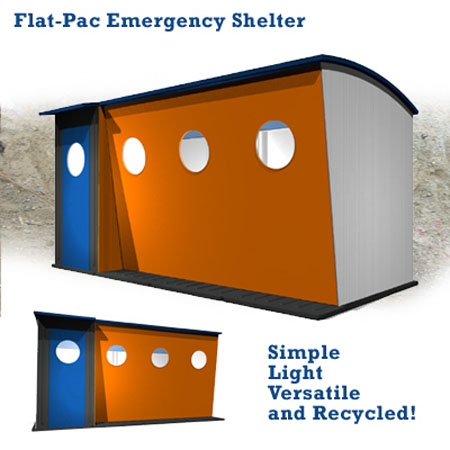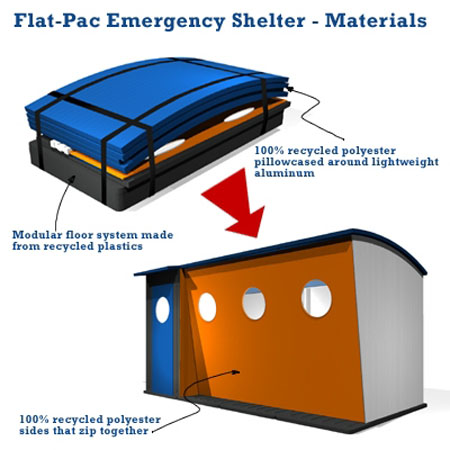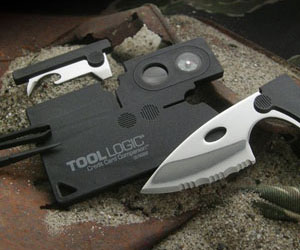 Our Recommended Partners
Advertise with us
Archives