Browsing articles tagged with " desk lamp"
There are countless ways that we can do to save energy and the environment and one of it is using LED lamps similar to Bulbrite Swytch LED Desk Lamp. As its name suggests, the lamp uses LED technology that provides excellent illumination but consumes energy lower than the traditional fluorescent lamps and incandescent light bulbs. [Click here for more information about Bulbrite Swytch LED Desk Lamp]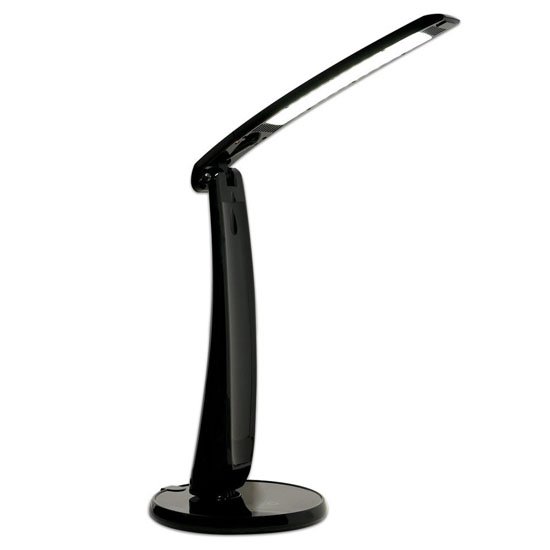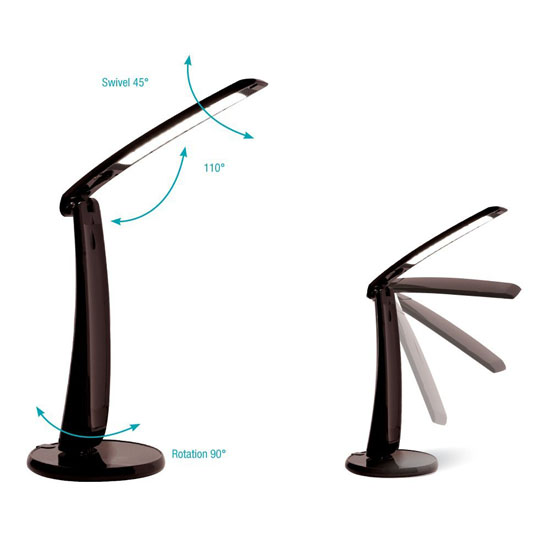 A desk lamp is one of the most important things we must have when working for illumination purposes and Free Power Solar Powered LED Desk Lamp by Victor Vetterlein will not only give us enough illumination but also will let us help save the environment. As its name suggests, the desk lamp uses LED lighting technology, which is known to be a huge energy saver. In addition, the desk lamp is also a solar powered one, so you never have to worry about your electricity bill.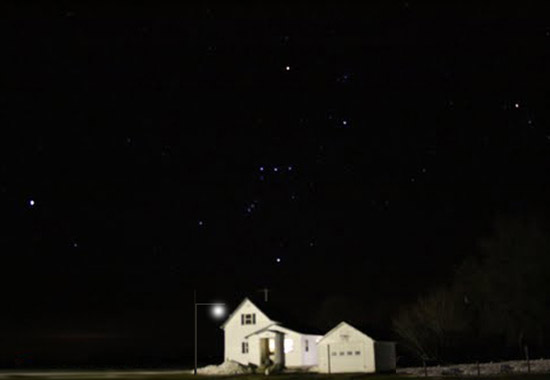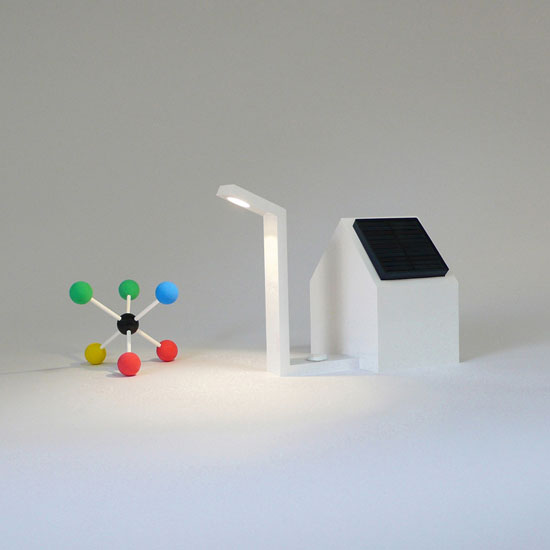 Spring is probably everyone's favorite season with the beautiful and fragrant flowers that bloom but maybe not for those who have allergies. Anyway, even if one has an allergy, he or she can still enjoy spring with the eco-friendly lighting design by Victor Vetterlein, the Tree Of Life LED Desk Lamp.
As its name suggests, the Tree of Life mimics the look of a tree or a plant blooming with lovely flowers and that is where the lamp is inspired from, in fruit trees with spring flower blossoms. The five LED bulbs serve as the petals creating a bright illumination. Users can also configure the light for various uses because it has an inner core made of copper.
Walking outdoors early in the morning enjoying those moist grass touching our feet as we walk is an excellent fresh feeling that we surely love but why wait for the morning to come when we can enjoy this fresh feeling indoors anytime of the day with the FRESH LED Desk Lamp by Victor Vetterlein.
With the use of LED lighting system, the lamp is just right to be considered as an eco-friendly product. A tall wet grass that we see in our backyards in the morning or during rainy season inspires this fresh design of lovely desk lamp. If you can observe, that wet grass have water droplets that amplify sunlight with its stems bent downward due to the weight of the moisture.
We would like to share with you all another great eco-friendly creation by Victor Vetterlein called the 1×1 Desk Lamp. This one of a kind desk lamp is made of recycled woods sourced from factory wastes.
If we care enough for the environment, helping does not end with recycling old or discarded products alone but also by patronizing those eco-friendly products available in the market today like the Black Gizmo Solid Wood Table Lamp. Designed by the Estonian designers of Black Gizmo who have the desire of creating wood products, this stylish desk lamp is made of wood and looks stylish enough to be in our tables at home or office.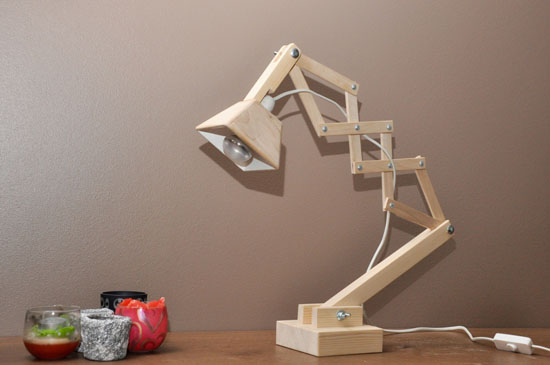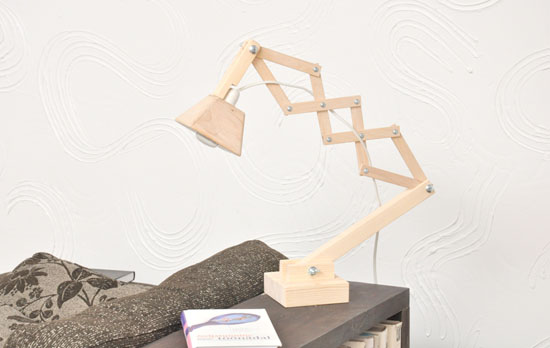 Continue reading »
In order for a certain product to gain attention of the public, unique and catchy characteristics must be present. In the case of the bamboo desk lamp, gaining the crowd's attention will surely be as easy as a snap. Aside from the bamboo that is used as the lamp's stand, the lamp's shade is a recycled vegetable strainer, which obviously had created a distinguishing appearance to the lamp. In addition, the lamp's base is not just a simple base like we can see in traditional lamps, but is a very impressive planter, which only means that having this will not only create warm and unique illumination but also a refreshing ambiance through the plants in the platter.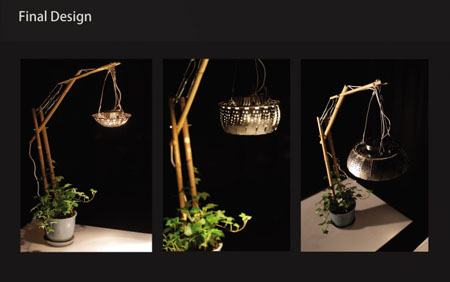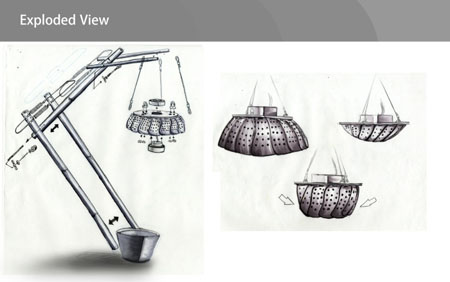 Storing old and broken items at home can be an eyesore. Why not give these items a new life by recycling. The Eco-swivel lamp by Marcantonio Raimondi Malerba is made from recycled broken furniture and a timber. Presumably, timbers used in this project are sustainably sourced or leftovers by wooden furniture manufacturers or makers. This sustainable lighting design is not only eco-friendly but also striking. This will be a perfect illuminating tool whilst playing as one of your eye-catching home décor. Patronizing this product will give everyone the chance to help save the earth and make it a better and safe place to live.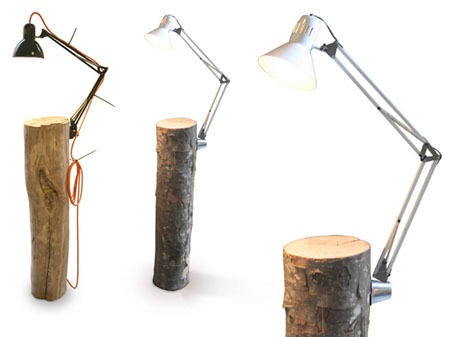 Creating a useful item from trash can be a real-challenge to each of us. However, designer Victor Vetterlein is proud enough to submit his work to IGreenSpot and he introduces the Trash Me Lamp, a product that is made of trash and can be easily send back to trash after its useful life.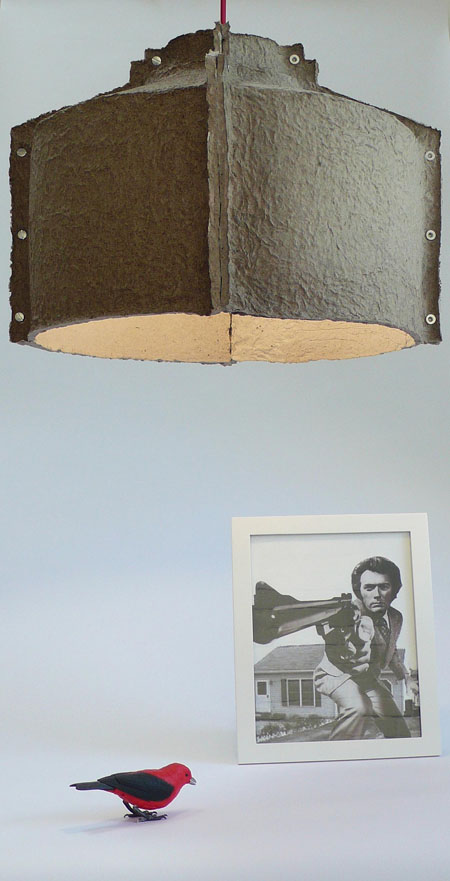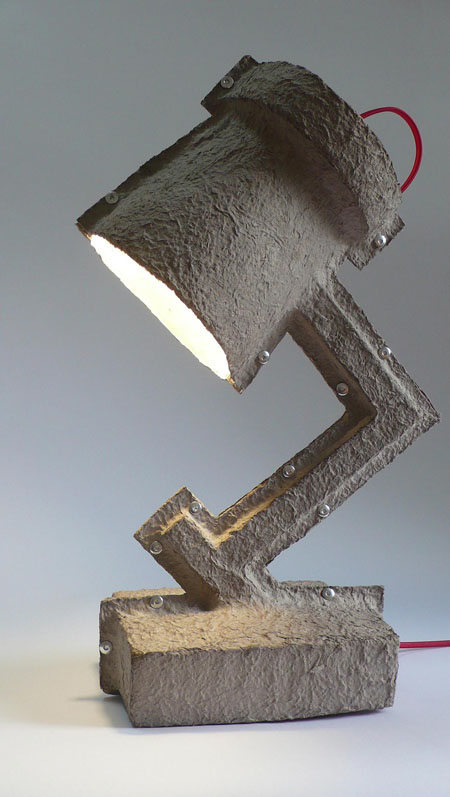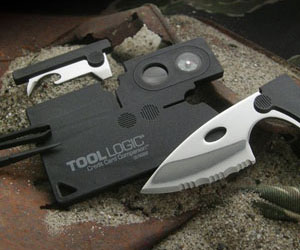 Our Recommended Partners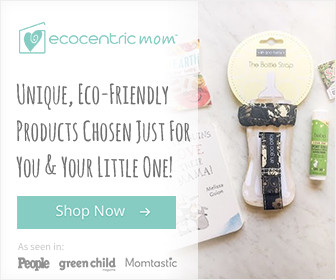 Advertise with us
Archives