Browsing articles tagged with " design source"
Since hot beverages are served in paper cups, the growth of paper cup wastes grows drastically until the creation of the Scrumptious Read Paper Cups catering shop.
After you have replaced your old car tire, discarding them can obviously harm the environment that is why the hand carved car tire is a perfect creation for car owners who regularly replace car tires and dispose it to landfills as if nothing will be harmed.
Stylish swings like the Loll Swing are not all made of first hand materials. The Loll Swing will prove that because it is made of recycled materials. If you are into some outdoor fun with your kids, friends, and the like and have a good swing back and forth, the you should give the Loll Swing a try. Claimed to be an eco-friendly one, this swing has its seat made of recycled plastic and its rope made of recycled PET. Now, isn't that sustainable enough to have this swing?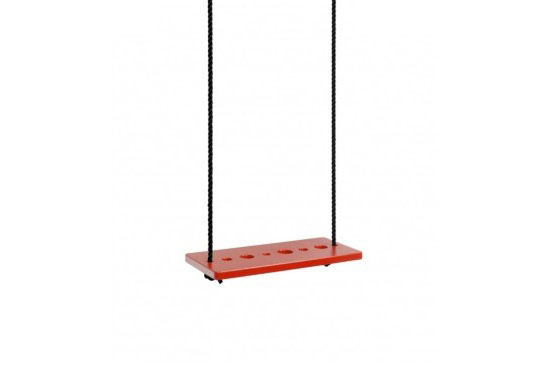 In addition, the swing looks cool enough to be installed both indoors and outdoors. Its minimalistic look will make the Loll Swing a great addition to your landscape or interior design.
Keeping eco-friendly is now a trend. Thus, if you want to in trend, living the eco-friendly way of life will be your best bet. For your shelving unit at home, you can use those that are made of cardboard or KRAFT. Finding them will be very easy with the wide availability of these type of product and the Barnyard Method is just one of the examples. Available in Karton, the barnyard mimics our barnyard buddies like the ram. Since made of cardboard, the barnyard method will definitely be safe to the environment, as cardboard are biodegradable. The shelves are available in brown and white, thus you can easily find one that suits your interior design.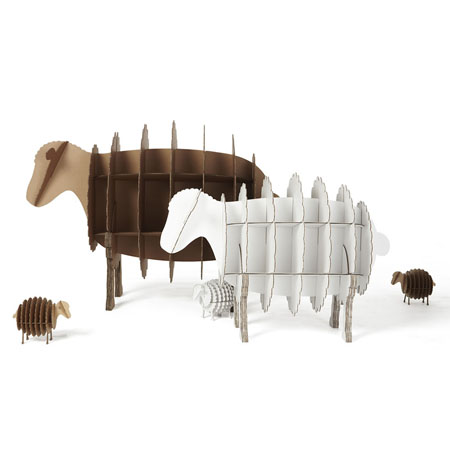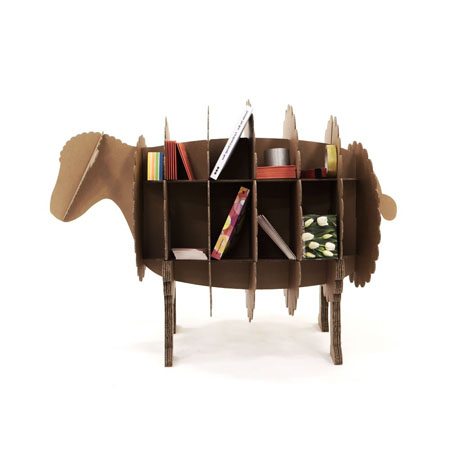 Source: Karton
When we do the laundry, we automatically discard used water. Although there are also some people that manage to reused it to water their plants or garden or clean their kitchen or rest room, majority of us normally throw those waste water we have for doing the laundry. It seems like this will never be an issue anymore in the coming years when the Eco-Pod concept design of Simon Hedt come into fruition. The Eco-pod is a washer and dryer in one, thus will save a lot of your laundry space. Other than that, other eco-friendly features you surely love about it is the absence of chemical and the waste water recycling will surely amaze every eco-enthusiasts out there. Oh! Before I forget, the Eco-pod also has integrated three washing basket/barrel dedicated for different fabric types, so you won't be wasting your time sorting your delicates. Really, it is an amazing concept design.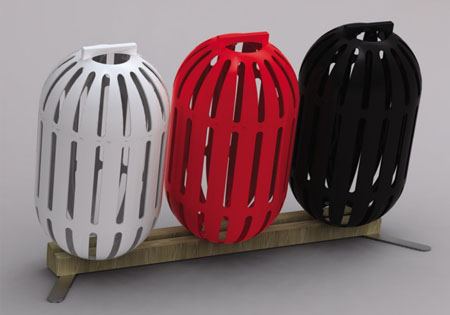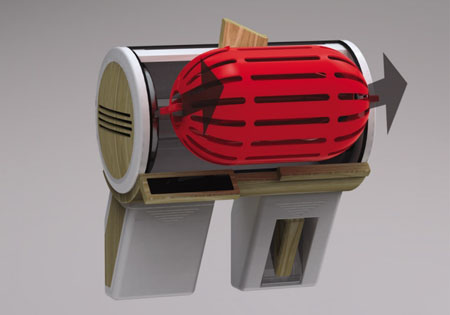 At first glance, you surely will have a good laugh as I did at the MegaPhone, for it will surely remind you of the classic sea shell horn. What made it unique and modern, is the use of the known iPhone and the glossy finish of the MegaPhone. The MegaPhone is currently produced in prototype and it surely will hit the market big time the moment is comes in mass production. The MegaPhone comes with a wooden base, the smaller hole is where the iPhone will be placed, and the larger hole will be the one that is responsible in producing loud sound. Zero energy, cute and classy. What an amazing design.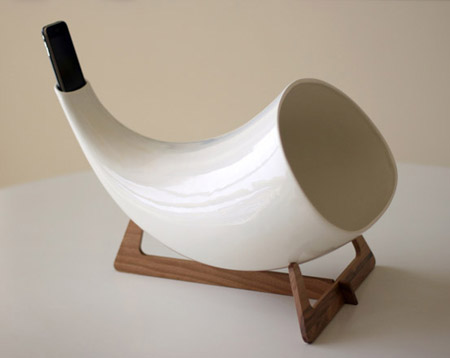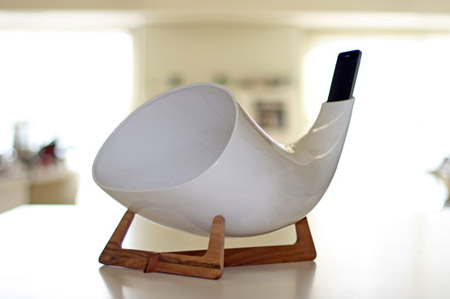 Source: en&is via Think Big Chief
The use of PET bottles is now common to beverage manufacturers and the moment these PET bottles are emptied, these are generally destined to our landfills, which are obvious not favorable to the environment. However, many of the designers nowadays are now into designing things that make use of our garbage and the creation of the Bubble Chandelier is one of the examples. Designed by Shaun Kasperbauer, the Bubble Chandlier makes use of empty 2L PET bottles creating a bubble like effect of the chandelier. With this product, landfills will surely be minimized dramatically while enjoying the elegance of the lamp, as it completes our home interior design.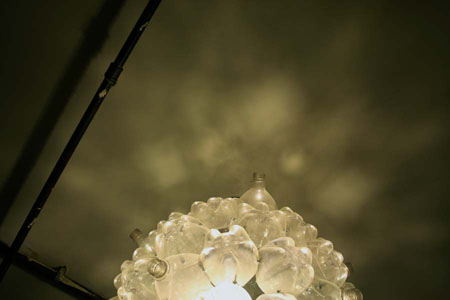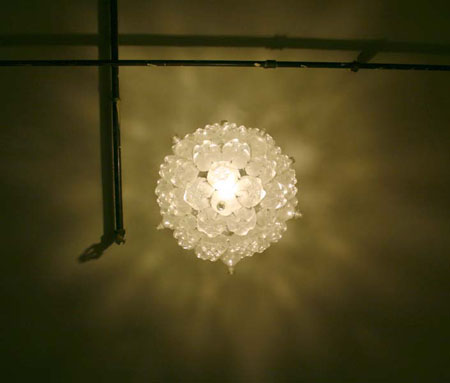 Wind turbines are known to eat huge spaces making it not ideal to be built in residential areas. However, this type of energy source is just another way of taking advantage of our sustainable source of energy, which is the wind. To make use of the natural resources we have while keeping the neighborhood safe, the Aerogenerator X design by London Architects Grimshaw in collaboration with engineers Arup was unveiled. This offshore wind turbine is designed for a British company Wind Power and has the ability to produce twice the amount of power produced by the company's current design. In addition, it also weighs half the weight of the current company design.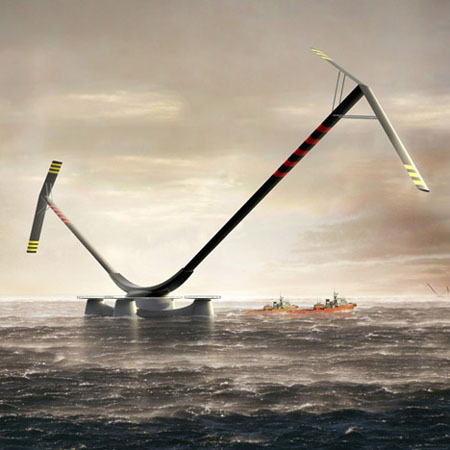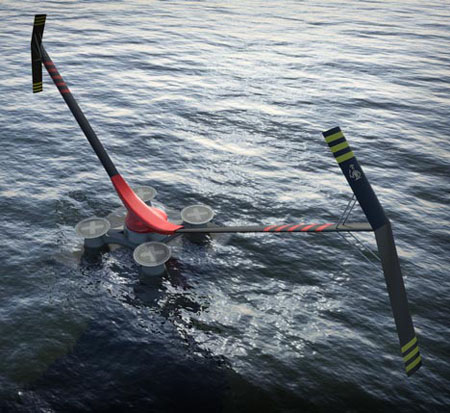 Do you think it is possible to illuminate your room elegantly in a natural way? With the constant call for battling global warming and with the artistic mind every designer has today, the answer for that question is now a Yes. One great example is the VELUX, an elegant lighting designed that will illuminate your room with natural daylight. Thus, it does not use any electricity to illuminate your room. Then how does it work? Designed by Lovergrove, the VELUX sun tunnel uses sunlight to produce light. On a cloudy day, the VELUX can generate light as much as a traditional 60w electric bulb, so we can expect more on a bright sunny day. However, my question is, how was its performance at night? It is definitely a sustainable and elegant lighting system during the day. However, I wish that it could produce warm and elegant illumination during nighttime as well. Received a design award including the Red Dot Design Award, the elegant design of the VELUX made it a perfect addition to your interior design.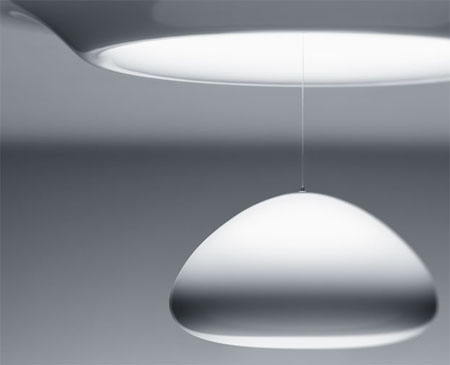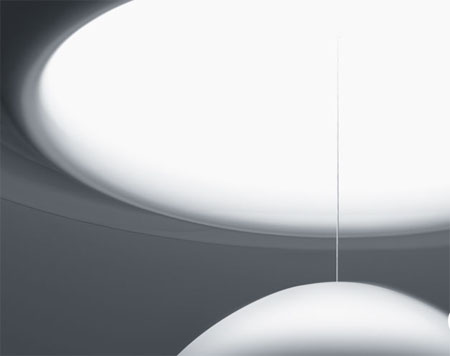 Source: VELUX
A razilian designer Duda Carvalho submitted an eye-catching and eco-friendly creation to IgreenSpot. Hailed as IVY, this seating solution is made of sustainable and recyclable materials Paineira, a silk-cotton tree that is abundant in Brazil.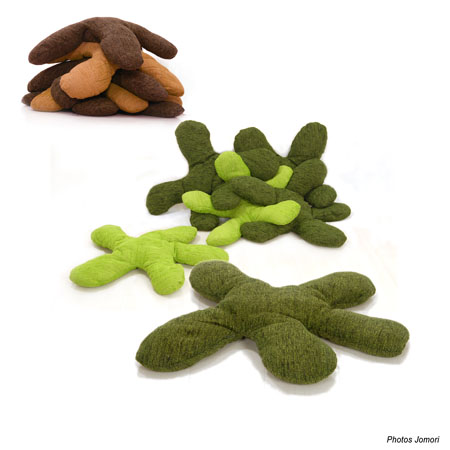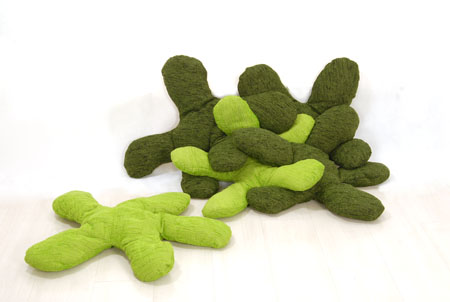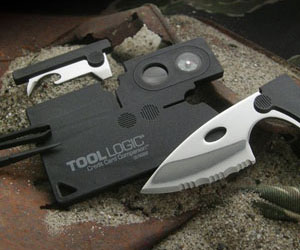 Our Recommended Partners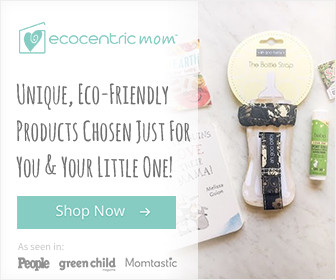 Advertise with us
Archives