Browsing articles tagged with " consumers"
We already have heard about rechargeable batteries and we consider these products as eco-friendly, as it can help minimize the growth of landfills. If you think that this product is sustainable enough, then we definitely consider the GreenLED a highly sustainable one. The GreenLED is a battery recycling system that will give batteries we tend to think not useful anymore because of inability to power our gadgets a new life. In this way, there will be less harm to the environment that those discarded batteries are creating. In addition, the cost of manufacturing new set of batteries will be minimized as well, which will benefits both the manufacturers and the consumers. Great concept indeed!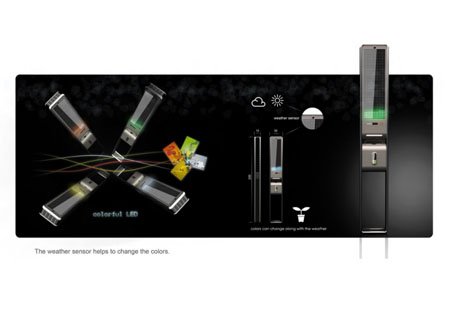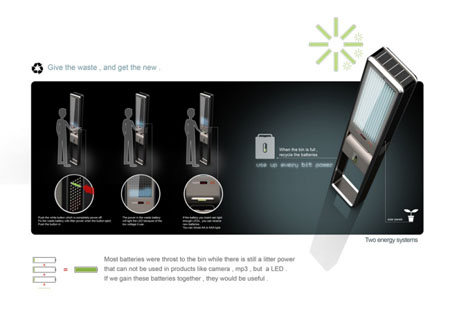 Building stylish and elegant homes yet has low impact to the environment is now becoming easy with the growing number of people like designers, manufacturers, consumers, architects, and more who are now into green architecture. The St. Hubert Residence has the look that will definitely catch every ones' attention but has the least carbon emission that one can expect. The house designed by Naturehumaine has abundant natural light and ample space for the occupants to free move. The use of natural light source allow the occupants to save some amount of money for it surely will minimize their use of electricity for lighting purposes.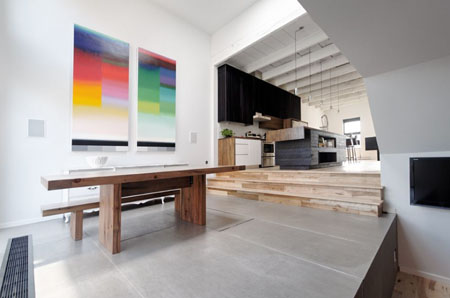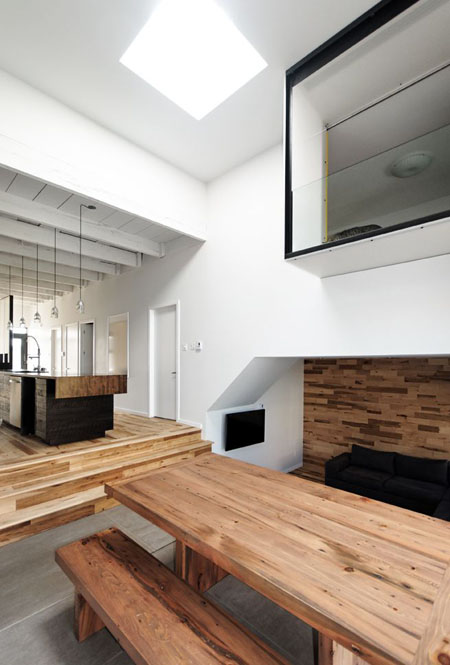 Eco-friendly transportation means is now becoming widely available with the growing number of carmakers who are now into manufacturing eco-friendly cars. Peugeot joins with other carmakers and will soon present to its consumers its new and advanced electric scooter called e e-Vivacity. Unlike the previous electric scooter that Peugeot had, which nickel-cadmium batteries power, the all-new e-Vivacity us will be powered by lithium-ion batteries. This modern and fashionably stylish scooter will have a range of around 60 miles and will be having a top speed of 28 miles per hour. The e-vivacity will have a motor that works similar to that 50cc petrol powered scooters making it ideal for travel around the village, market, and the like.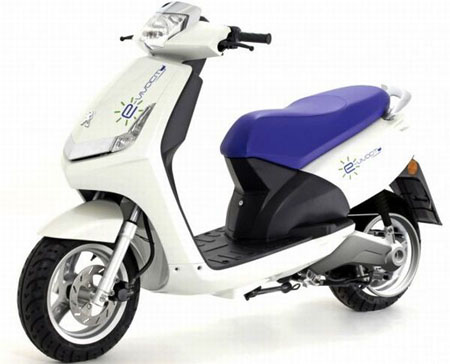 Via: Ecofriend
Designing a packaging material with care to the environment can be a challenging job especially if you are not that attached does not really care about the environment. However, if you care enough, there can be endless possibilities and ways in designing eco-friendly packaging materials. United Kingdom student Ben Huttly show off his care to the environment through his design project, a biodegradable and recyclable packaging design that uses natural cotton twine in keeping the product and label together. On the other hand, the label is made of biodegradable paper with seed embedded on it. In this way, consumers can not only enjoy the freshness of the products but also plant one on their backyards.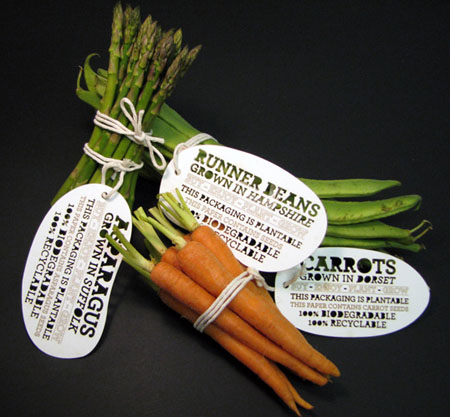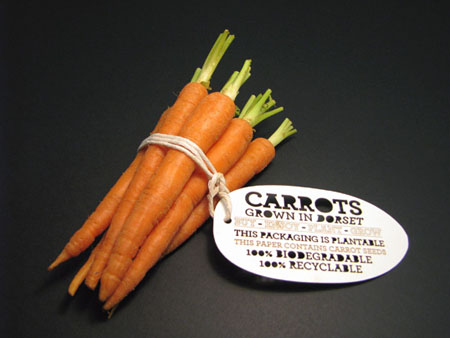 A refreshing packaging that promotes eco-friendly living will hit the shelves of our favorite supermarkets. Designed by Russian agency Kian, the packaging concept design for Soy Mamelle looks like and udder sending messages to its consumers that soya milk is just as healthy as cow's milk while the green leafy prints of the container create a natural and healthy image. With this type of product and packaging, people will surely have no escape in living the eco-friendly life and help save the environment. In addition, soya milk is a healthy drink that promotes healthy lifestyle while keeping the environment clean.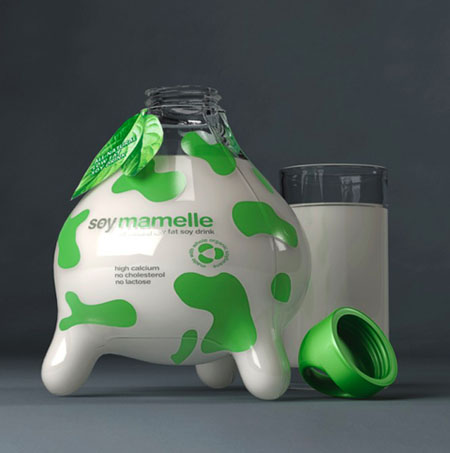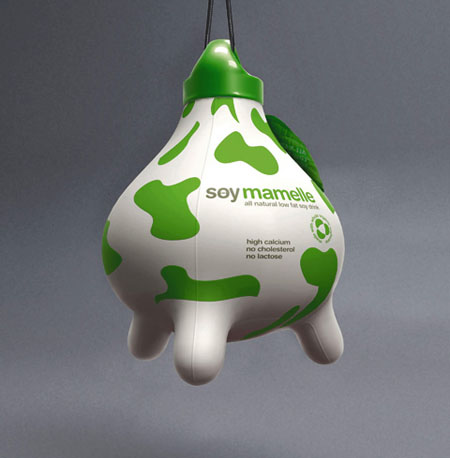 Eco packaging focuses on using cardboard or limiting its materials use. Student designer Alexandre Michaud does it in a different way. He had developed the WER, an eco friendly packaging for men's hygiene. One packaging has the ability to hold two products particularly the men's gel in one side and the moisturizer for men on the other side. In this way, manufacturers don't need to make different packaging material for each product. The WER packaging is just another innovative eco-packaging that will make every consumers realize that eco-packaging doesn't need to be made of cardboard or recycled materials but also based on a different aspect like packing two product at a time.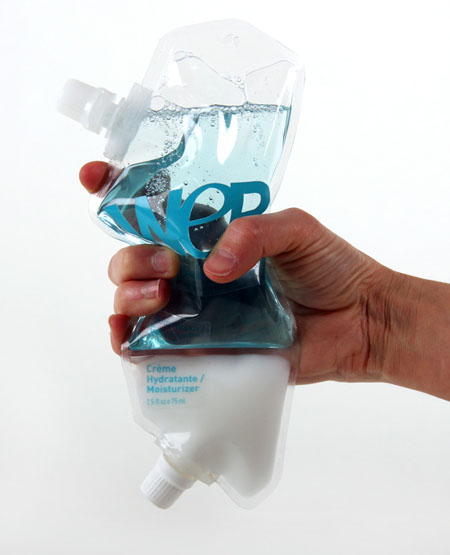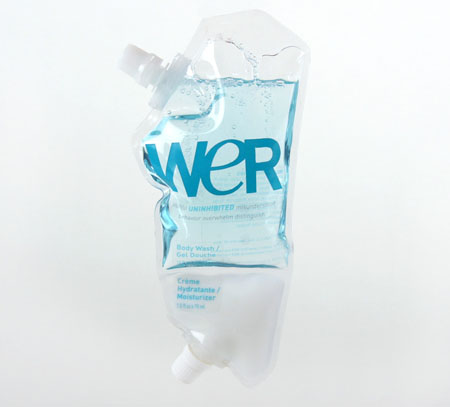 Source: WER
We all wanted to do something to help save the environment and many of us from various designers to different consumers are into various ways to keep the environment safe from possible harm like the global warming that we are currently experiencing. The Cardboard Tubes office design by Suppose design office for Kazuin Ltd is just a mere example of eco-friendly designs. We all know the cardboard are an earth friendly material and presumably the tubes used are made of recycled cardboard for a lesser impact to the environment. The tubes create a wonderful cave like design allowing the office visitor to have a feeling of being connected with the environment.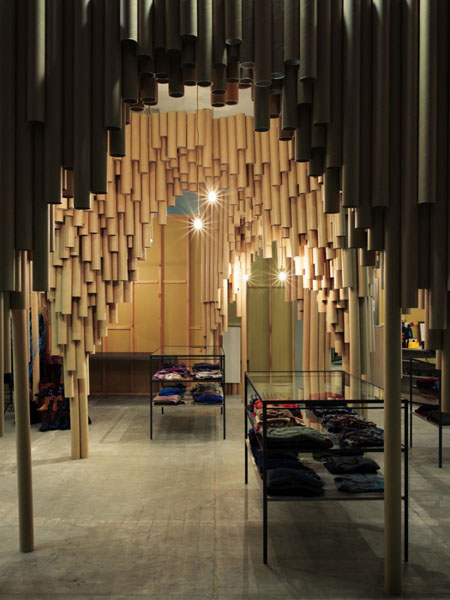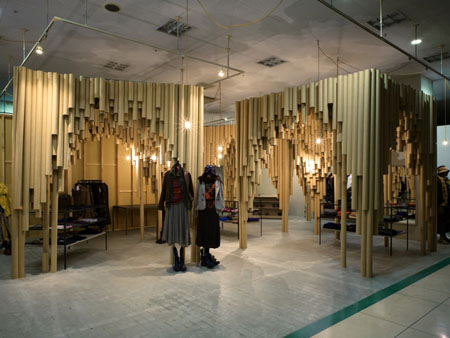 I am obviously excited to avail of this wind turbine from Magenn Power. Obviously, this will save us from the high gas prices. However, I am doubtful if this is available for individual consumers like us. I have a feeling that this is available for corporation or groups. By they way, it is still a helpful step to save from gas. Maybe household owners will just form a group to avail this turbine and have it distributed in each household. I find it very helpful to individuals, I just wish that this turbine is allowed to be install here in our place.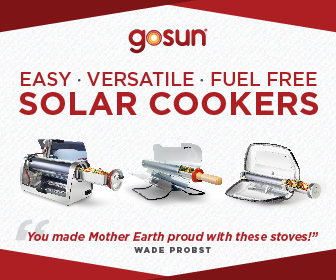 Our Recommended Partners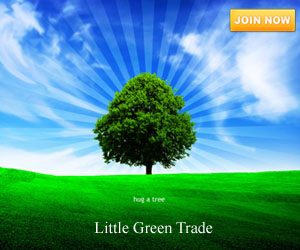 Advertise with us
Archives