Browsing articles tagged with " combating global warming"
Many of us are now interested in helping save the environment as answer to the constant call of combating global warming. People from all walks of life have their own ways of saving the environment. Designer Milos Todorovic is just one of the great designers that used their talents and love for mother nature in designing eco-friendly products. With Milos Todorovic, he had designed a trike Oophaga. The Oopahaga is a pedal powered vehicle that comes with a futuristic design making it sleek enough to be one of the head turners as it hits our busy streets. Being a pedal powered transportation mode, carbon emission will be drastically reduced.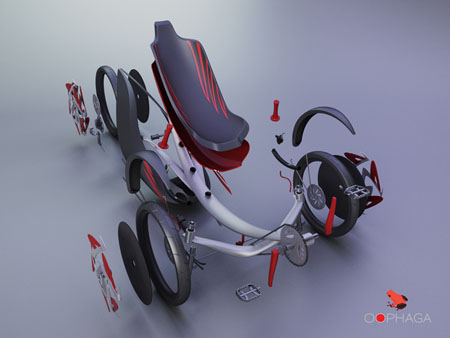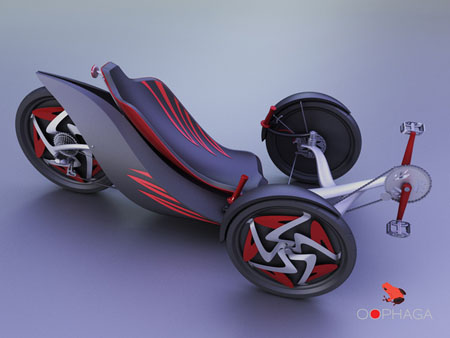 With the various eco-friendly concept designs, I believe that people from all around the globe have done their part in combating global warming. Among various eco-friendly concept designs that has been introduce to the people these days, the King of Urinal is one of the few examples. This Urinal concept has its sink placed on top, thus will allow users to wash their hands right after peeing promoting good hygiene and the water used in washing the hands is the ones to rinse the urinal, thus promotes recycling of water. This concept with environment care in mind will surely help us save the earth.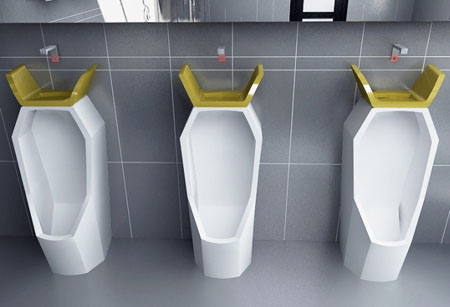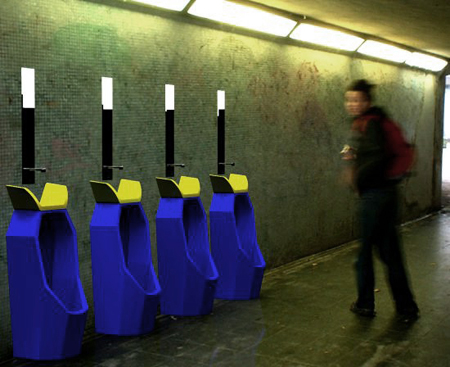 Who told you that tires could only be for your cars? You should now think twice. With the constant call of combating global warming, used car tires are now being recycled to help minimized the growth of landfills. Many of them particularly the tubes are used as stylish chairs and sofa while others used it as flowerpots. However, have ever think that used car tires can also be the elegant sink in your modern kitchen? The Rubbish is the proof that your old car tires can also be your stylish kitchen sink. Designed by the people of Minarc Studio, the Rubbish sink is a clear example of a green household or kitchen furniture and fixture.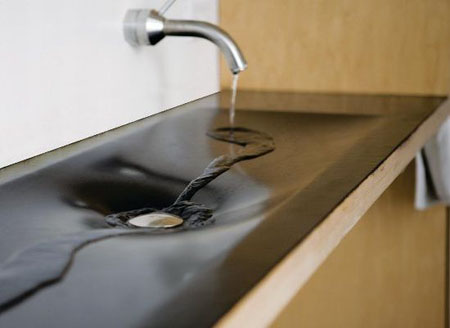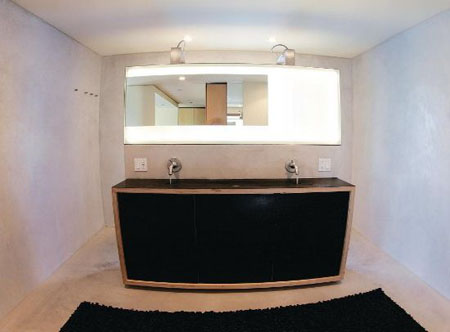 Ceramic or glassware is the most common dinnerware to use when hosting an elegant dinner party. However, if you are aware of the call for combating global warming, you definitely will find for some other materials to use when hosting your dinner party, those that will allow you to help save the environment without compromising the fun and elegance of your dinner party. This eco-friendly dinner kit a recipe kit, bowls, dipping bowls, serving platter, flatware, place mats and a music CD. You might be wondering why this kit is hailed as eco-friendly. It is because, products included in this kit are made from fallen palm leaves.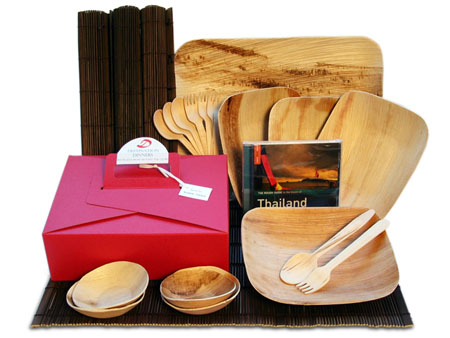 With the people's growing desire of combating global warming, more and more people are now aware of the things that can help save the environment. Some do the recycling, others uses hybrid cars, while other are into sustainable sources of energy like the sun. The Solar Tiles by Italian company Tegolasolare is just one of the home improvement items that make use of the sun's renewable energy. The solar tiles are a roof tiles made of red clay embedded with photovoltaic panel making it and eco-friendly roof tiles. When installed, your roof will look like having the traditional roof tiles of clay, but if viewed from above, the solar panels will be visible. With this product, your home electricity usage will definitely be lowered equivalent to the amount produced by the solar tiles.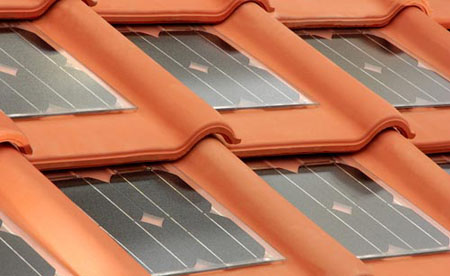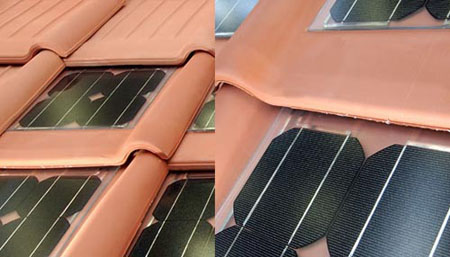 Our Recommended Partners
Advertise with us
Archives