Browsing articles tagged with " collecting system"
Modern architecture designs come along with earth distracting materials and construction method. Unlike the Modern Morerava Eco Cabins by AATA Associate Architects, this structure has modern designs yet very gentle to the environment. One of the green features that the Modern Morerava Eco Cabins has is the incorporation of prefabricated building techniques and low water and energy needs through the installed solar panels to supply its energy needs and rainwater collecting system for its water needs. In this way, the construction of the structure will not need so much time to complete. In addition to the green features, the placement of the Modern Morerava Eco Cabins is also properly planned to protect the structure's floor from moisture damage.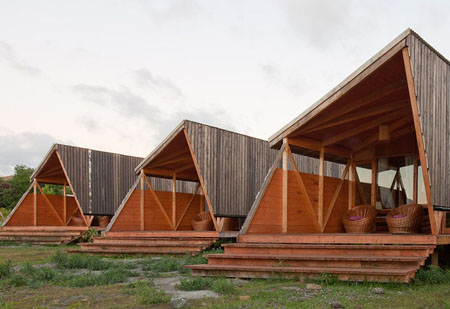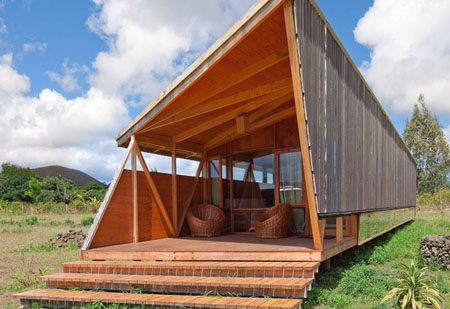 Save on electricity, fight global warming, and make the world a better place to live. These are just a few of the aims that people want to achieve in creating and designing eco-friendly homes. We can find homes claims to be eco-friendly and features different green features. Some have rainwater collecting system to save on water consumption, some uses recycled materials minimized the increase of landfills, and others are installing windmills to collect wind energy and the most common of all, the installation of solar panels. Today, another soar-powered home is built and this time around, students from Seminole Vocational Education Center who learned carpentry and electrician skills are the ones constructing the eco-home.
The group is composed of 40 students and they were able to build six wooden houses and all of the six houses are equipped with solar panels that produces electricity that is capable enough of running a light a fan.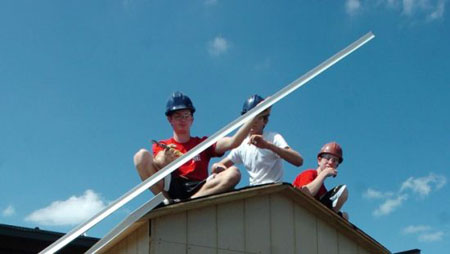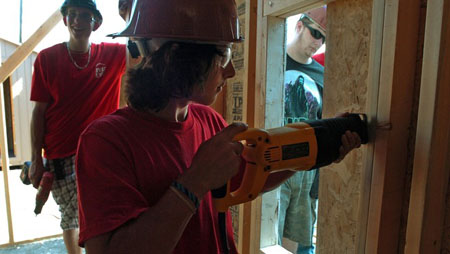 Via: Solar Feeds and Tampa Bay Online
While the earth is mostly composed of water, it is nice to see that housing designs that make use of our water environment are now growing in numbers. Recently, a contest called The Self-sufficient City: Envisioning the habitat of the future has an entry that aims to provide sustainable lodging to the 1600 inhabitants of the Halong Bay area in Vietnam. The entry was called the Hexagonal Floating community.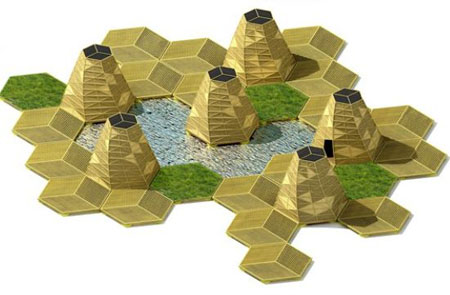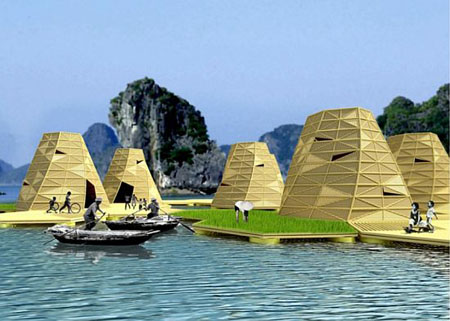 A house doesn't need to have solar panels, rainwater collecting system, or uses recycled materials in order to be considered as eco-friendly. The La Maison-vague by Parisian architect Patrick Nadeau is a good example of an eco—friendly house without the solar panels and other common eco-friendly items. The only thing that this eco-house has is the unique insulation it got, wherein it uses earth and a great selection of plants. The house structure is made of wood, which is known to be a sustainable material as well. With this type of insulation, residents can save much on energy for their air-conditioner or heater.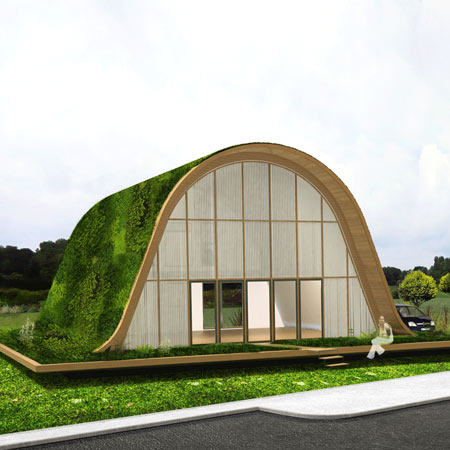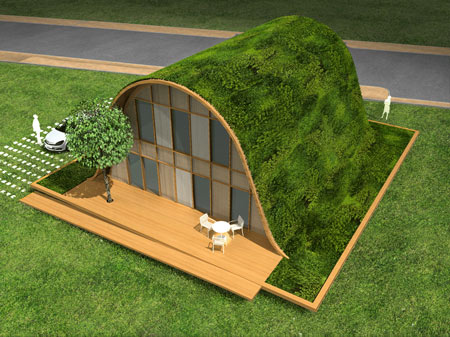 This coming June, Solar Decathlon will take place in Madrid featuring various zero emission homes and one of the entries for the competition is the FabLab House. This uniquely designed eco-home is built off the ground, rounded, and is covered with solar panels that will be responsible of collecting solar energy to power-up the FabLab. In addition, the photovoltaic skin or solar panels also acts as the home's rainwater collecting system, and when built, this one of a kind zero energy home will also comes with a garden allowing the users to grow plants, thus produce their own food, and eventually allowing them to save money and the environment.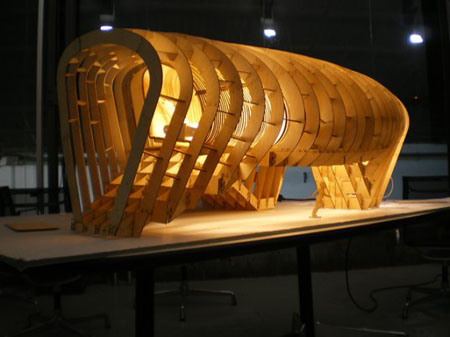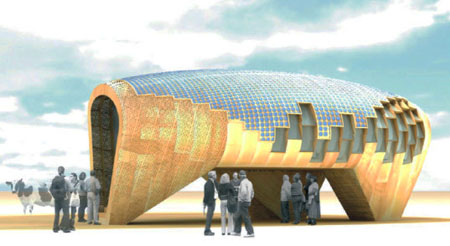 Our Recommended Partners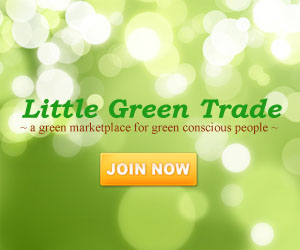 Advertise with us
Archives