Browsing articles tagged with " coffee table"
Recycling is not new anymore especially for people who are trying hard to help keep the environment safe and the PRODUKTWERFT Series is just another addition to the millions of products made from recycled items available today. With its new clear cut design, the series will not only help reduce waste and save the environment but also it helps improves those used and antique materials. Instead of having them to our landfills, antique materials are given a new life through these lovely products included in the series.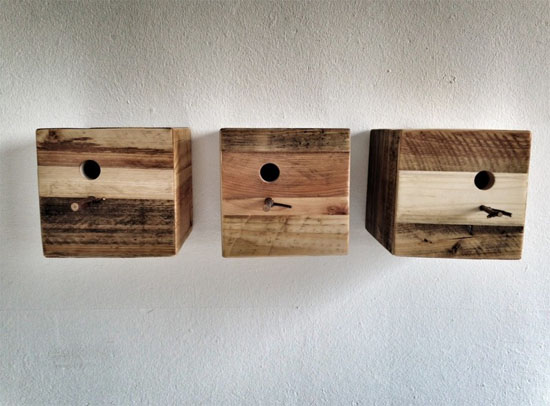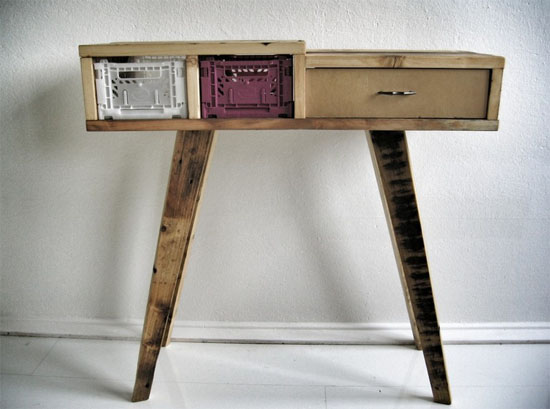 If you like to have a Tiki inspired landscape design you complete it with the new Tiki Bamboo Bench Tropical Coffee Table Patio Bar Bench. Made of bamboo, the coffee table and patio bar bench in one will not only complete your dream Tiki inspired landscape but also will allow you to help save the environment. Bamboo is a fast growing kind of plant allowing it to produce enough amount of useful and durable material in just a short period. [Click here for more information about Tiki Bamboo Bench Tropical Coffee Table Patio Bar Bench]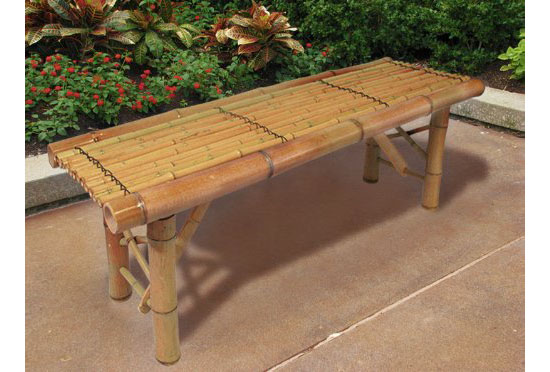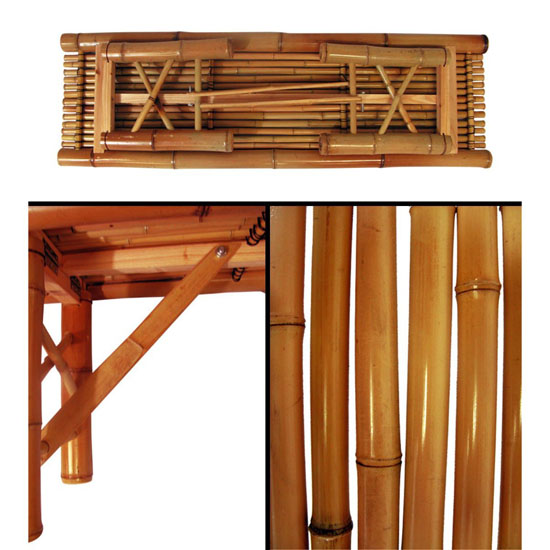 Enjoy a cup of coffee with your Eco-friendly Aloha Bamboo Bundled Coffee Table and keep the environment safe. The bamboo served as the table's legs and the glass tabletop completes the elegant look of it as it creates an elegant contrast with the natural color and texture of the bamboo legs. We all know that bamboo is a sustainable source of material. It only requires a short period for one to harvest a fully-grown bamboo. [Click here to know more about Eco-friendly Aloha Bamboo Bundled Coffee Table]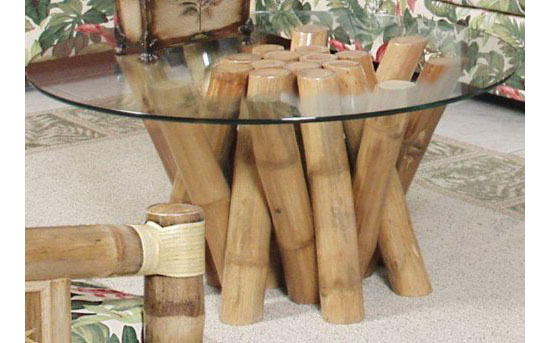 The sunset table is an eco-friendly coffee table that works double as a vintage yet elegant decorative piece. This stylish table is made of upcycled materials, thus gives its users the feeling of being of help in minimizing landfill and eventually save the environment.
Bamboo and old newspaper? Keeping them as a source is obviously sustainable and thus, making a product made out of these items an eco-friendly one. The Eco-seating is a perfect example of a sustainable products made from bamboo and old newspaper. Designed by Monika Chandra, the said seating solution has a circular shape surrounded with bamboo tubes with newspapers rolled and inserted in the hallowed center part. The product can be your perfect stool or ottoman. In addition, you can also top it up with glass and have as your elegant and eye-catching coffee table. Have the newspapers and bamboo finished and you instantly create a bouquet of flower-like piece of furniture.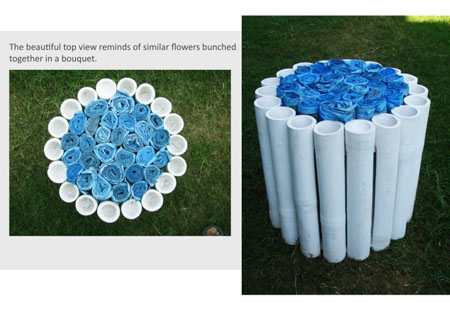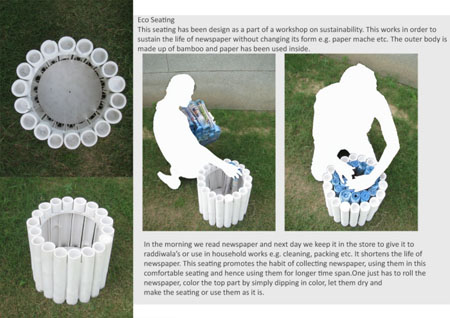 Source: Monika Chandra
Inspired by the pulp spacers used in packaging, the Pulp furniture is designed. The said furniture is composed of a coffee table, stools, and a clock or wall hanging. Even though these furniture sets are made out of paper, they are sturdy enough to carry weights. Presumably, these furniture sets uses recycled paper to produce pulp. Created by designers Odelia and Dan, the pulp furniture looks stylish enough to be on any modern homes. If made out of recycled paper, through the pulp furniture, landfills will definitely be minimized drastically and used papers will be given a new life instead of having them landed into our landfills.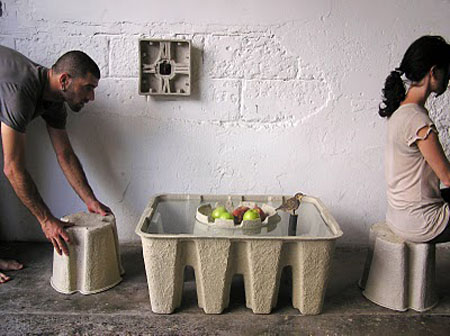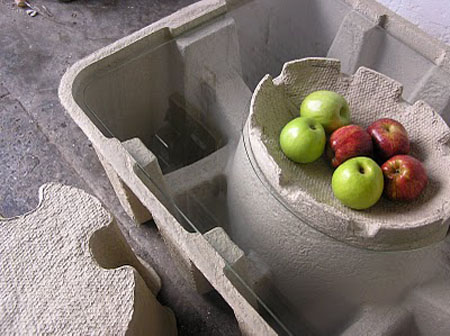 If you already have heard about numerous furniture made from recycled car tire interior, this recycled car tire furniture must be a new addition to the wonderful products recycled tires can create. Since tires claims to be sturdy, furniture made from it will surely be strong enough to hold on to its promise to give comfort and style to its users. Furniture made from recycled car tires includes a coffee table set that composed of a small round table and stools. Since these items are made of tire, this must be perfect not only for indoor but also for outdoor use.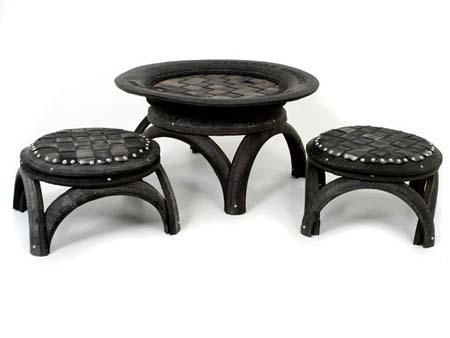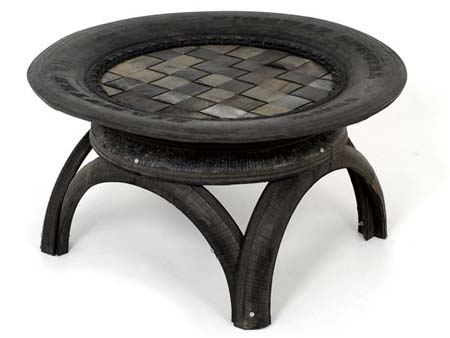 Made out of Magazine, this DIY magazine coffee table is astoundingly beautiful. What's more interesting about this product is that the coffee table can be made possible without the use of some nails, glue or any other tools. Plus, you don't need to throw away your old magazine anymore because you can use it in making this elegant and fashionable coffee table. See, you only do not have a nice coffee table, but you also help a lot in saving the earth from having mountains and mountains of landfill. I find this coffee table perfect for any contemporary places like homes, offices, bars or restaurants.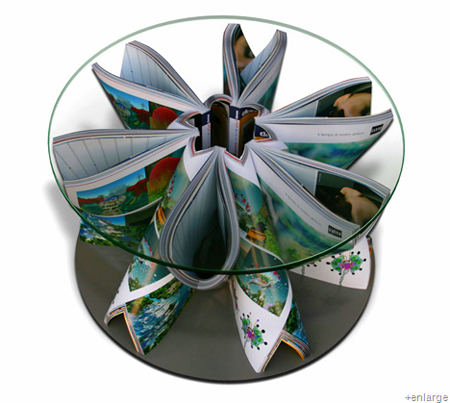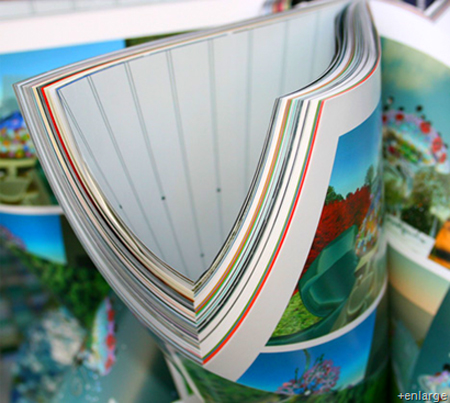 Coffin Table is actually a typical coffee table where you can keep your stuff there such as books, magazines, personal mementos, etc. But, the ultimate goal of this coffin table is to keep you when you pass on to the next life. This coffin is non-toxic, made of natural pine with natural soap finish. The design is careful to facilitate a pure, and environmentally friendly, final purpose. The open bottom "promotes growth into the casket, enabling Memento to become part of the environment." At the same time, Memento puts death into a historical context. Constantine says that the four panels along the top of the vessel are meant to be a "graphic representation of wrapped cloth, reminiscent of Egyptian mummification."
Our Recommended Partners
Advertise with us
Archives