Browsing articles tagged with " chandelier"
With the numerous sustainable products available in the market today, people should have no excuse in keeping the environment safe. Recycling have been introduced, we have the hybrid cars, solar powered items and more. The Virtue Blue Chandelier is another addition. It is very heartwarming to see various sustainable designs created by designers just to do their part in saving the environment. what is sad is the people that opt to not care. The Virtue Blue Chandelier is sustainable lighting system with four butterfly beads fluttering around the center part of the lamp. Made of calcium solar cells, and with the solar energy collecting butterflies that powers this elegant chandelier, the Virtue Blue is good enough to be hailed as a sustainable product.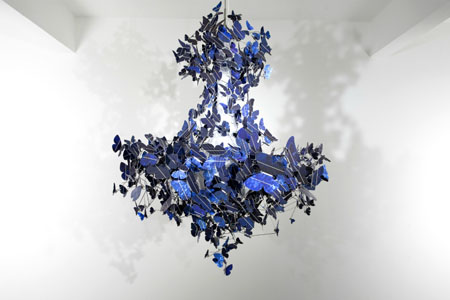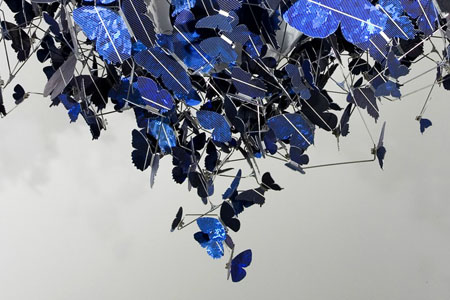 The use of PET bottles is now common to beverage manufacturers and the moment these PET bottles are emptied, these are generally destined to our landfills, which are obvious not favorable to the environment. However, many of the designers nowadays are now into designing things that make use of our garbage and the creation of the Bubble Chandelier is one of the examples. Designed by Shaun Kasperbauer, the Bubble Chandlier makes use of empty 2L PET bottles creating a bubble like effect of the chandelier. With this product, landfills will surely be minimized dramatically while enjoying the elegance of the lamp, as it completes our home interior design.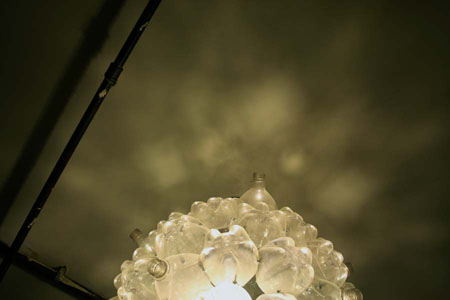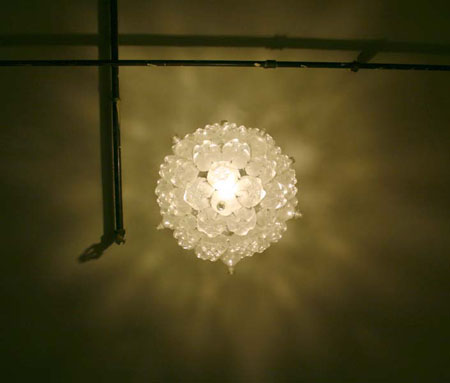 Stylish Lamps without harming the surroundings sounds too good to be true, as stylish designs normally contribute some amount to carbon emission. However, the Spring Lamp is a stylish lamp that at the same time is not harmful to the environment. From the inspirations to the materials used, the Spring Lamp is a certified eco-friendly product.
The Sprig lamp design is inspired by the fresh growth of plants. A single Sprig lamp makes a pendant light, while multiple Sprig lamps combined build a floor lamp or a chandelier. Sprig is made of recycled plastic, and the lighting source is a standard compact fluorescent lamp (CFL). The CFL is replaced by unscrewing a lamp arm end cap to access the bulb. For joining two Sprig lamps together, an accessory package provides one threaded sleeve and a clip-on electrical cord, plug, and screw-in outlet.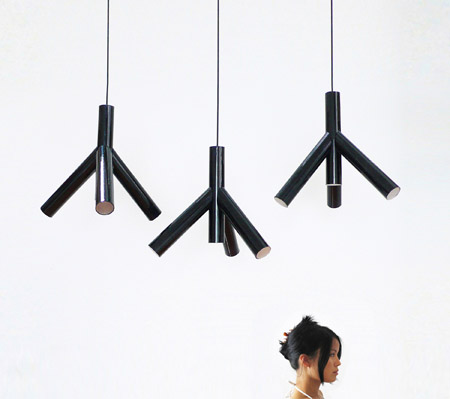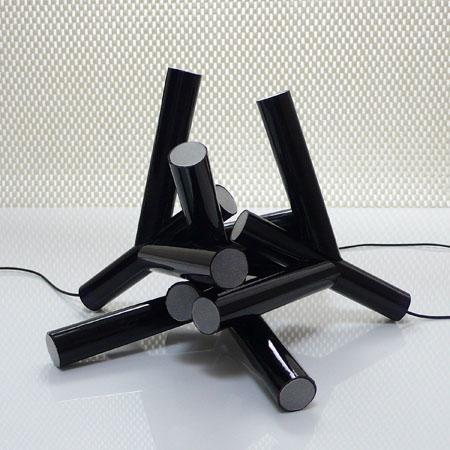 Recycling our used porcelain tableware into another useful material is very rewarding. One great example of this great act is the porcelain lamp by designer Laura Pregger. Her porcelain lamp designs come in different form. Some are in the form of a pendant lamp, while others are in a chandelier like design. No matter how they are designed, this wonderful creation looks really great and amazing. The porcelain lamp is also an eco-friendly one, because it is made out of recycled porcelain. With this wonderful lamp from laura, you will not only going to have an elegant lamp for your home but you also have done something for the environment.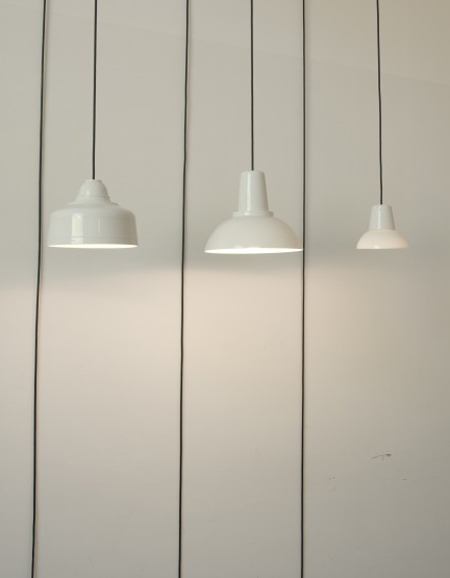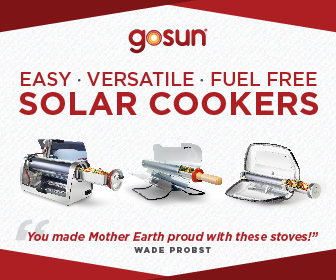 Our Recommended Partners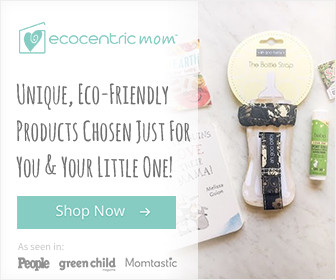 Advertise with us
Archives