Browsing articles tagged with " carbon footprint"
Handbags like the Nixon Stencil in Aqua Handbag are one of the most important accessories that women cannot live without the moment they step outside of their house. We all want to be fashionable at all times, but sometimes; we were unaware that we are harming the environment.
Eco-friendly Materials
Today, we can keep the earth safe without compromising style and fashion with the numerous eco-friendly handbags that are coming out in the market today. We have bags made from recycled materials just like the Nixon Stencil handbag. They can be made of recycled tarpaulin, recycled clothes and more. In the case of the Nixon Stencil Handbag, the designers make use of a recycled polyester canvas and a top PVC-free coated canvass for its outer lining. Inside the bag is a 100% pre-consumer recycled foam and the bag's labels are made of pre-consumer waste leather and wood. On the other hand, the Nixon Stencil handbag is coated with an eco-friendly liquid and a stain resistant coating. [Click here for Nixon Stencil in Aqua Handbag order info]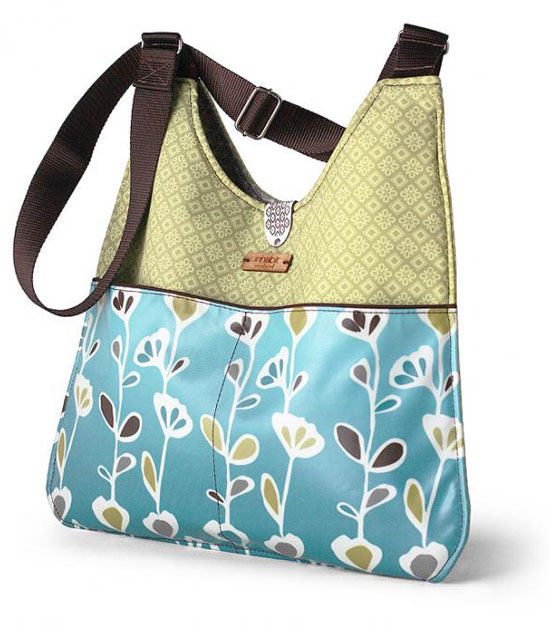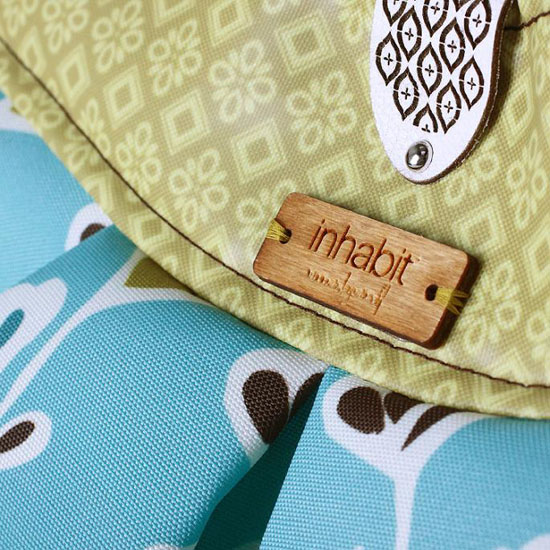 Transporting goods and children to school are now ecologically done in Africa with the creation of the Eco-bike. The bike is eco-friendly not being it is a bike but because of the various eco-friendly aspects it has.
If you going to have a quick look at the photo, you definitely will see Wall-e's head, but no it's not. Take a closer look and you will see the artistic cardboard packaging enclosing two rolls of garbage bags. Designed b y student Pierre-Luc Desharnais for his packaging class, this wall-e looked packaging design can somehow reduce carbon footprint, as we all know, cardboard can easily decompose, naturally. Other than the reduced carbon footprint, the design will also promote easy transportation with the cardboard strip in it that serves as the comfortable handle during the whole transportation. I suppose, one can also recycle it for carrying other items like some piece of clothing and the like.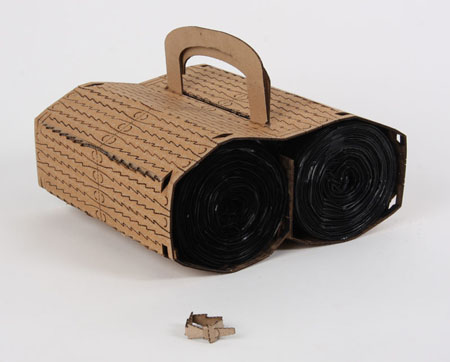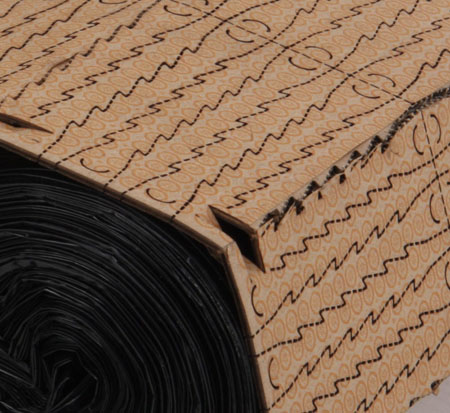 Source: Packaging UQAM
If all of us were responsible enough in reducing our carbon footprint, it would be better for the environment and us. If like any other, you too are having a hard time living the eco-friendly life or simply just reducing your carbon footprint, the Eco-layer will help you succeed once this concept will come into fruition. Designed by Haidin Farmin Rashid Mohammad, the Eco-player will lets you enjoy your favorite MP3 music through its wind-up charger that charges and eventually powers your eco-friendly phone of all time. The eco-player also features and auto focus camera and touch screen display proving that it needs not to be old fashioned to reduce carbon emission.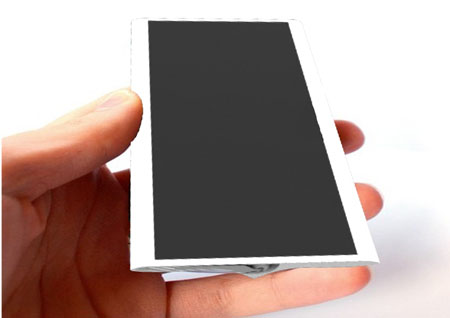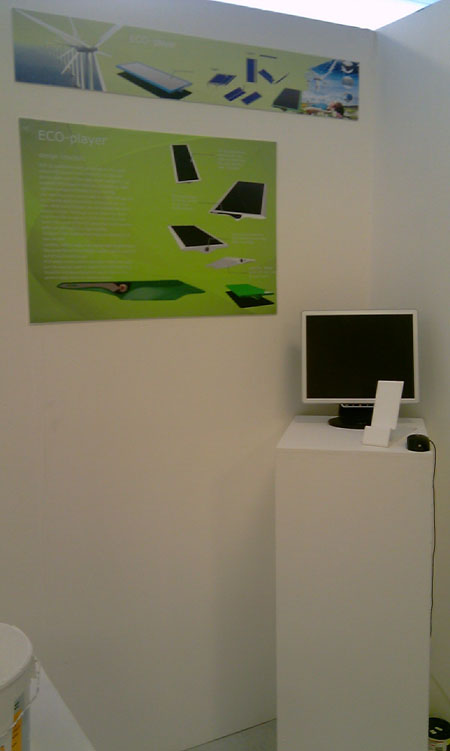 We can still be earth friendly albeit we are into our latest technology gadgets. Of course, these gadgets produce carbon emission and uses electricity to function. Technically, we are contributing so much to climate change with high carbon footprint. In a way, we can still help save the environment despite of our desire to use our gadgets. The Turncoat iPad cover is just a few of the products that we can patronize. This stylish and fashionable iPad over is handmade in the USA. This means that, the production of Turncoat produces zero carbon emission. If the materials are made of recycled items or recyclable ones, it can be an added benefit.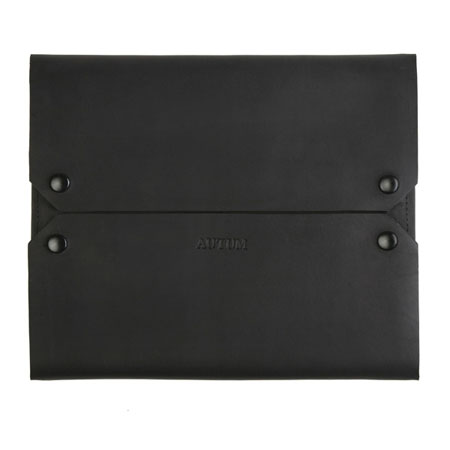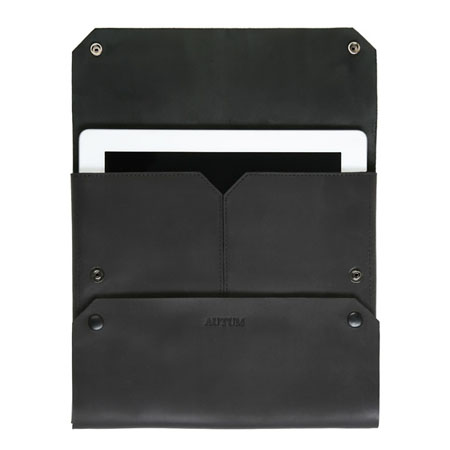 Getting wired and hooked to the internet is becoming a necessity nowadays. With everything you can do online from shopping, working, and all, I feel like the internet and the tools used for having an access is the most important thing that majority of the people must have today. We all know that our gadgets need to be charged at all time and this will require electricity and definitely every gadget addition that we have is an addition to our carbon footprint as well. Good thing solar chargers like the Leaf by Joel Lim are now developed and widely available. In this way, we can at least reduce our carbon footprint even if we continue to use of electronic gadgets.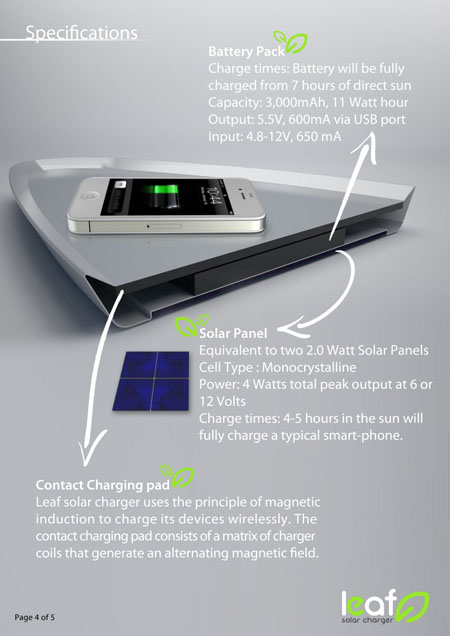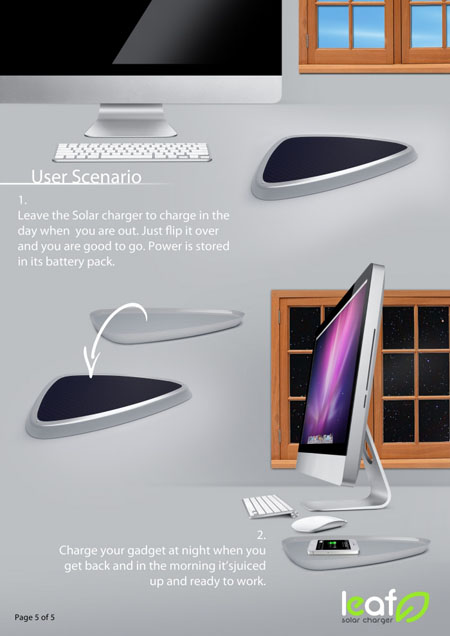 Stargazing alone or with friends, family member or with your partner is relaxing. Other than that, staying outdoor at night can be warm with the help of elegant and stylish outdoor lighting system like the Fuego. You might be wondering what the Fuego is doing in iGreenSpot. Well, for the benefit of everybody, the Fuego is not just an elegant outdoor or patio lamp but is an elegant one. This one of a kind lamp uses bio-ethanol to produce warm and relaxing flame. We all know that bio-ethanol is produce with lesser impact to the environment, thus using it will reduce our carbon footprint and thus, help save the environment.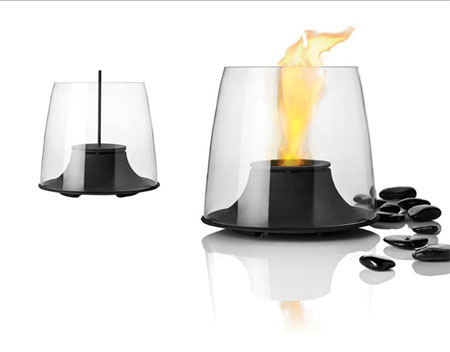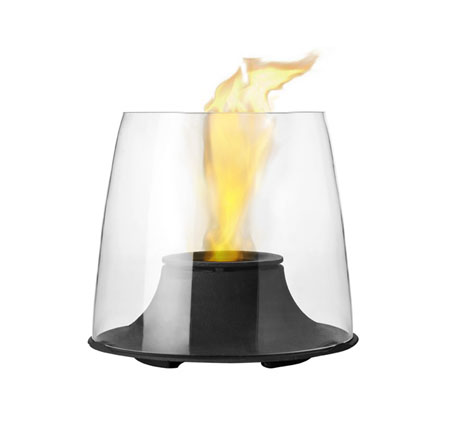 Cork manufacturers discard their cutouts and wine drinkers discard corks after drinking. This act obviously adds to the growth of our landfills, which is not favorable at all to the environment. That is why, I want to share this wonderful eco-friendly creation from aprodukt called the Kork iPad Case. It takes advantage of the used corks and the product itself is recyclable as well. Thus, there is no way for the users to produce carbon footprint while using this as a protection for their iPad. Aside from being eco-friendly, the ergonomic shape and feel are just a few of the added features that users will surely enjoy.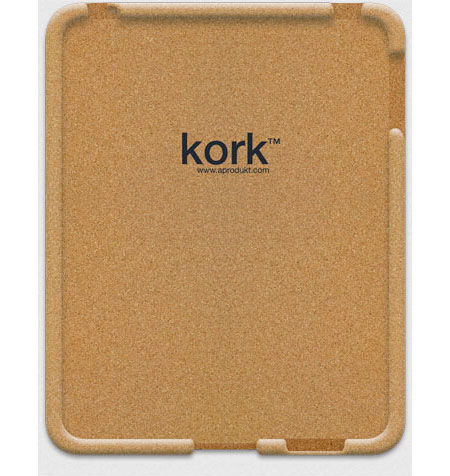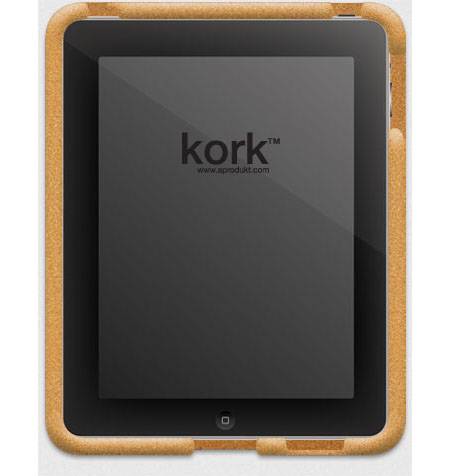 With the Christmas season coming closer, more and more Christmas decors and displays are coming out and the eco-friendly ones catches every ones attention, as they come unique, stylish, and shows care to the environment. The eco-friendly Christmas tree made of 86 shopping carts. This 33-feet tall Christmas tree can be seen in Santa Monica California at the Frank Gehry-designed Edgemar mall. Anthony Schmitt designs this one of a kind holiday tree and its glittering look catches the shoppers' attention. This may be the first Christmas tree made of shopping cart, but the fact that it reduces carbon footprint and shows care to the environment, this one is worth praising.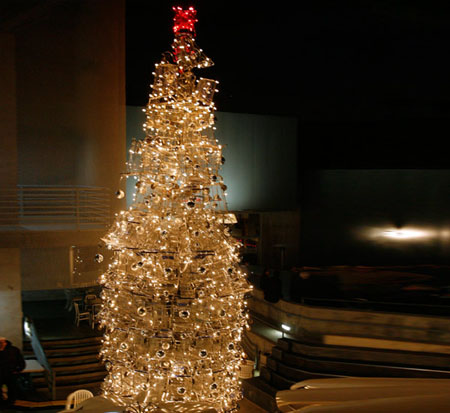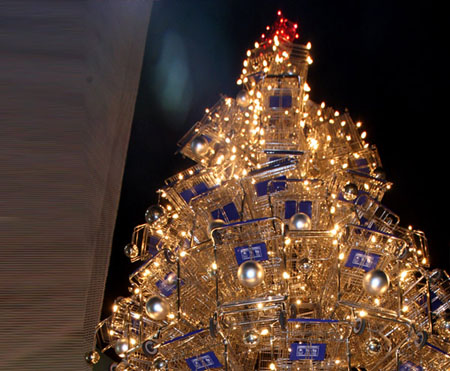 Before we are going to hit the busy streets, it is a good deed to think of ways on how we can minimize carbon footprint and eventually help save the environment. The MINI Scooter E Concept will surely make your dream of helping minimize carbon emission and make it into reality. This scooter concept of car brand MINI is electric powered and is available in three different designs, wherein each of the designs looks cute enough for luxury and personal use. Instead of contributing too much carbon emission to the environment by riding their cars, students can now head to their schools in a more sustainable way with the MINI electric scooter.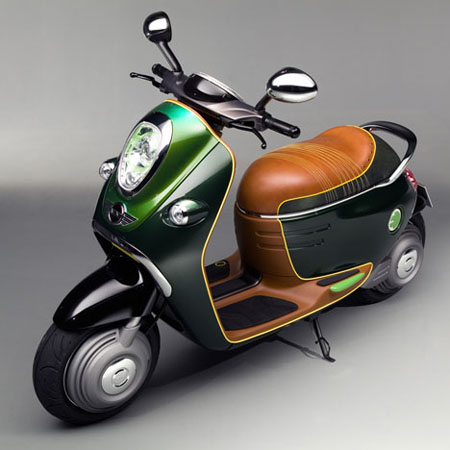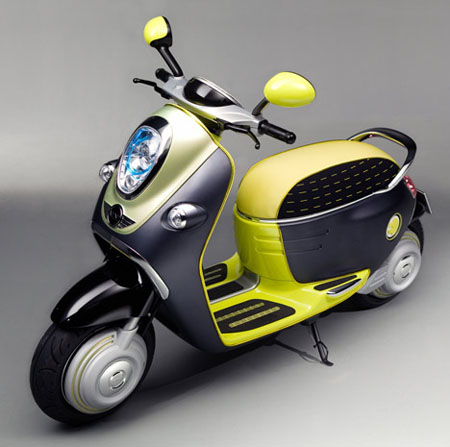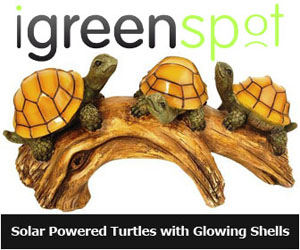 Our Recommended Partners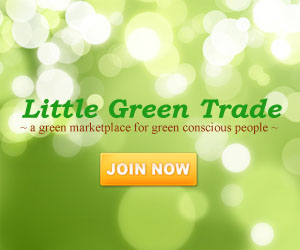 Advertise with us
Archives