Browsing articles tagged with " bookshelf"
When buying a storage solution for our room, we consider not only its functionality but also its beauty, which are both possible with Way Basics Eco 3-Shelf Madison Bookcase and Storage. The storage comes in a cube form but has clean lines and sleek design that will certainly allow you save on space. This lovely furniture is multifunctional that you can use it in various ways including as storage for your kids' toys, magazines, DVDs, books, and more. Other than being your lovely storage and bookshelf, the cubes are sturdy enough to become one of your study seating solution too such as stool and be of big help reaching hard-to-reach cupboards in your kitchen as your stepstool. You can also build your own customized furniture pieces and make it your first functional building blocks. [Click here to get further details about Way Basics Eco 3-Shelf Madison Bookcase and Storage]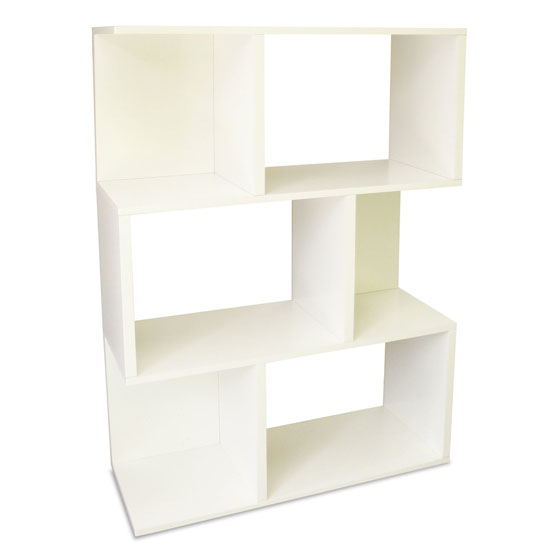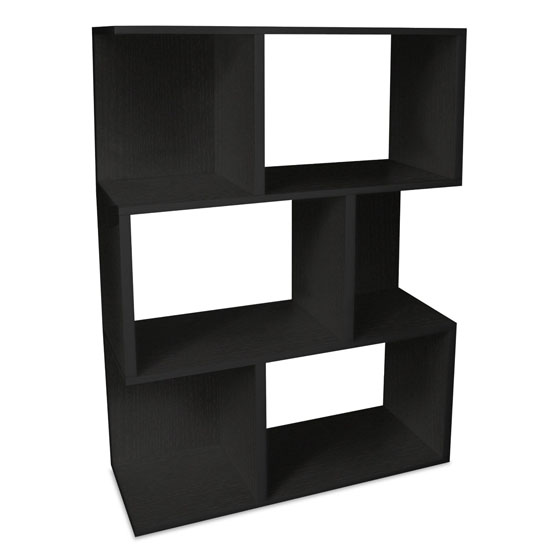 Just like newspapers, books are considered trash after reading especially if it is a textbook or activity book. Except of course to those books you want to read repeatedly. Building with books is just a great way to make use of those piles of old books we have at home instead of just simple tossing them out. Building with books can possibly create a comfortable chair, a catchy shelf and a lot more. All we just need is to be creative as we can be. In this way, we can help reduce waste, give our old books a new life, and help save the environment.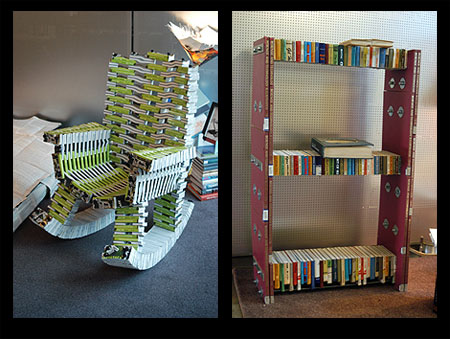 Source: Building With Books via Bookshelf
Corrugated cardboard is a widely known material that will help us create an eco-friendly furniture and even structure. The cardboard bookshelf from Dany Gilles Designer is just another addition to the eco-friendly furniture that we can patronize and install to our home. Even if made of cardboard, this stylish and modular bookshelf is sturdy enough to hold a number of your books, decors, or any other items that the bookshelf can hold. With a dimension of 46x35x36, the Cardboard bookshelf one can create a single unit or a group of shelves to create a huge and spacious place for your small items.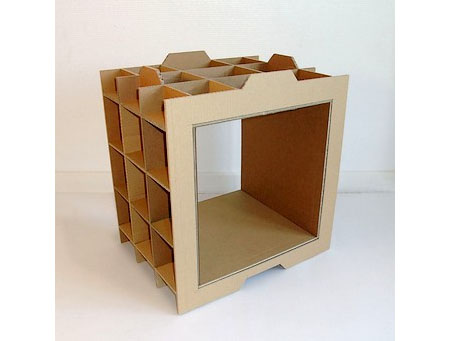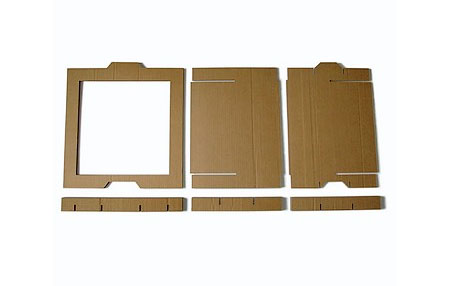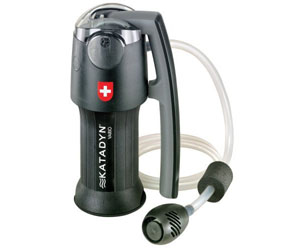 Our Recommended Partners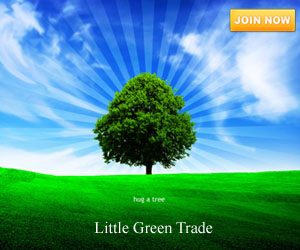 Advertise with us
Archives