Browsing articles tagged with " bicycle"
We have received Glove chair in our inbox last week. In this design cardboard panels, originally used as bicycle packaging, are re-used. The material has been folded and sowed together to create a glove shaped chair. On the seat the original illustration of the bicycle has been kept intact to accentuate its origin. No upholstery is applied, although it might be possible.
The aim of this design is to create a modern unconventional shaped chair from a slender material. One panel is applied to create the seat while another panel is used to create the back and bearing construction. A straight unfolded panel is applied to stabilize the structure in longitudinal way. The whole construction is fixed on a base also made of cardboard.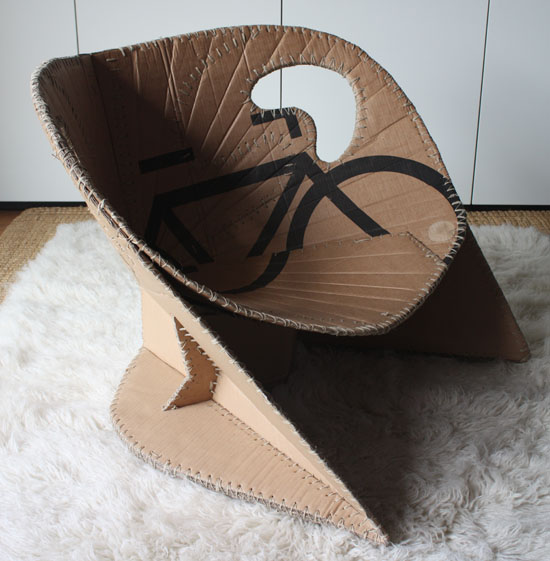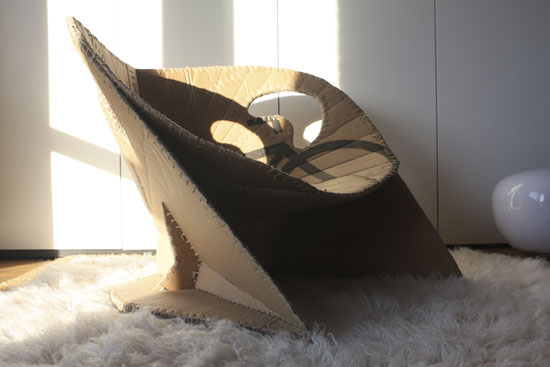 We all know that biking is an eco-friendly substitute to cars, motorcycles and any other high carbon emission producing transportation means. The Shadow EBike is not just a simple bike but is an extraordinary one because it will not only help you save the environment but also will bring you the comfort of a motorcycle in an earthly benefit of a bicycle. The Shadow Ebike is an electronic bike meaning, you transport with zero emission at a speed and comfort of a motorcycle. Hailed as the world's first wireless electric bike, the Shadow Ebike is ideal for your daily transportation need.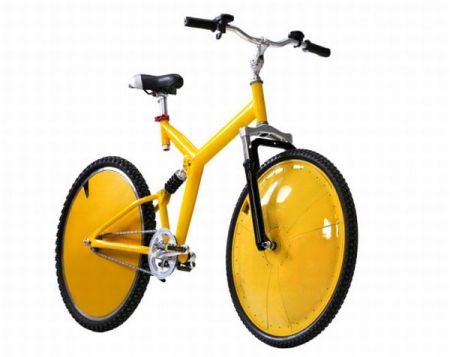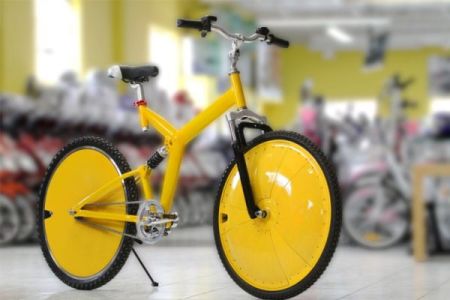 The development of eco-friendly transportation means continues and their looks continues to evolve. The eco-trans by Gopendra Singh is an eco-friendly transportation tool that produces zero emission, for it is a human powered vehicle. The said bicycle has the sleek futuristic look and it will surely be a head turner the moment it hits the road. I just hope that with the futuristic look it got, the comfort will still be there. Zero emission vehicles like this can save our planet from being polluted and it will help make the earth a desirable and safe place to live. It would be great if the materials use in this eco-trans are recycled.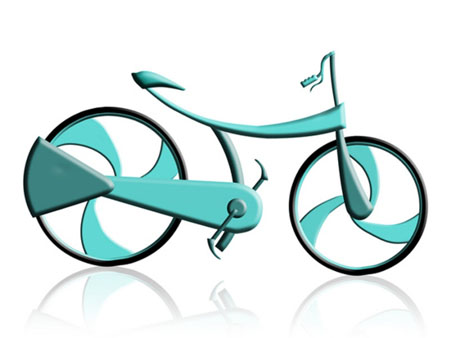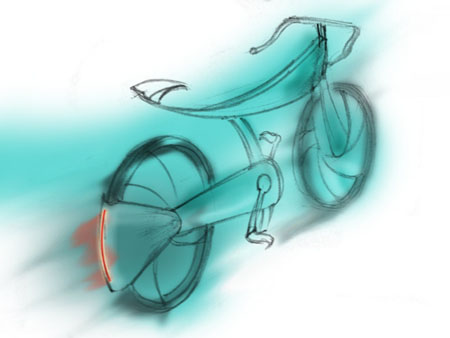 From: Gopendra Singh
Kids aged 1 to 4 needs many different vehicles because they get bored easily as they grow. The Springtime NL design team had created the Grow Bike. It is a bike that can easily transformed into four different vehicles suited for your kid's age. The grow bike can be first used as a ride on, then a tricycle, to a training bike, and finally a bicycle. In this way, parents don't need to buy different product for a different purpose. In addition, the grow bike is made of wood making it an eco-friendly product. You can add some stickers or accessories to it making it fresh for the whole four years of usage.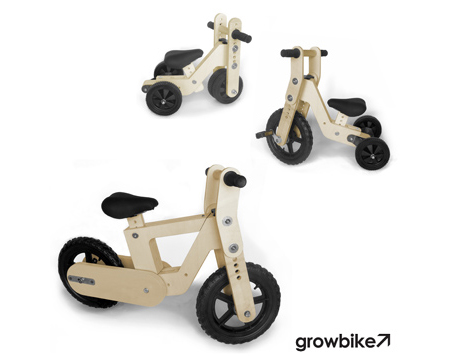 Source: Sparks Awards
The sound from wind by Joseph Kim produces great melodies when riding on your bicycle. It produces an analog sound with the use of the principles of instruments like Flute or the Ocarina. The buttons on the handle can be used to create various melodies. You will definitely got a chance of being a musician if you are riding your bike with the Sound from Wind. Producing great melodies with the Sound from Wind is very simple for it doesn't need to use electricity to produce. With the use of your fingers and the speed of your bike, you can already control the sound and volume of the Sound from the Wind.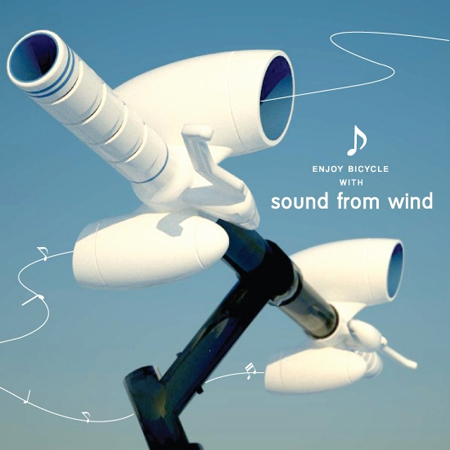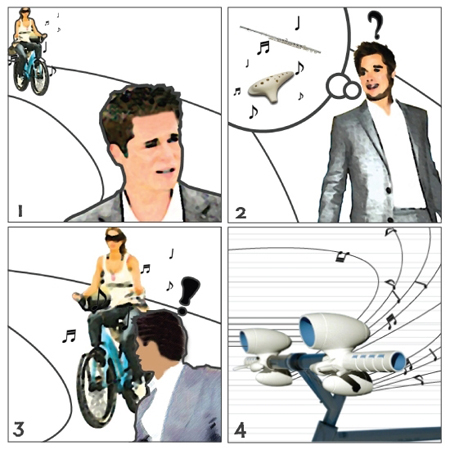 Remove your car, use bike to go to work. Even better if your bike is made of bamboo, eco friendly materials, just make sure the manufacturer has FSC Certification to avoid deforestation and biodiversity loss. Pretty cool bike, appropriate for everyday use and even for racing, but well this is what the manufacturer claimed. This must be bicycle with the lowest carbon footprint, least amount of carbon dioxide emissions in the production of the frame.
Source : GreenWorkplace
Our Recommended Partners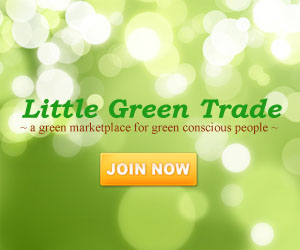 Advertise with us
Archives