Browsing articles tagged with " beautiful art"
Love sports particularly skateboarding and art at the same time? Then you surely would love to take a look on the wonderful creation of Haroshi. Out of used and broken skateboards, Haroshi was able to create beautiful art pieces and the Screaming my hand is just one of the many examples. Instead of throwing your old or broken skateboard to our landfills, why not let Haroshi use it for his wonderful eco-friendly art creations. In this way, you will not only giving a new life to your broken skateboard but also you were able to help save the environment by minimizing the growth of landfills.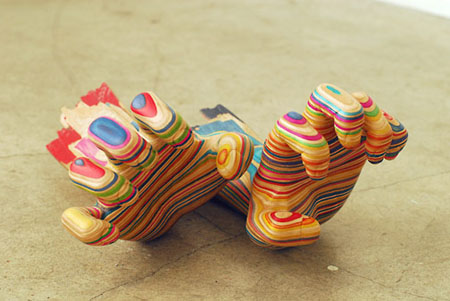 Cardboard is one of the materials used by designers in creating their eco-friendly masterpieces. We have heard already a lot about cardboard packaging, cardboard office and more, and now, designer Wendy Plomp will introduce to you a very lovely creation called the Cardboard Carpet. Cardboard (I suppose a used one) dismantled and are printed with various design making a beautiful art pieces in the form of a carpet. Using cardboard as the material obviously makes this carpet an eco-friendly one. In addition, there will be less carbon emission because these amazing carpets don't need to use any machines to complete. I just wish that the paint used in this carpet had low impact to the environment.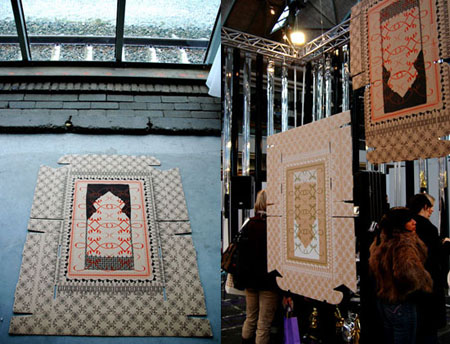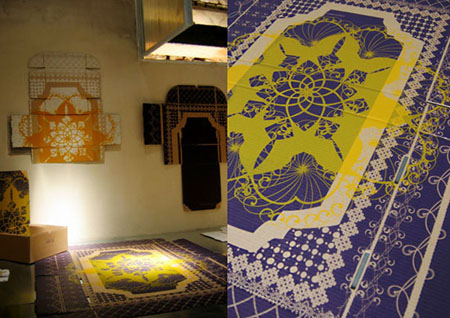 These night lights actually come from recycled glass, can you believe that ? A beautiful art work can also comes from wasted bottled glass. You too, can also create this, just be creative, look around.
[ProductPage] via [GreatGreenGoods]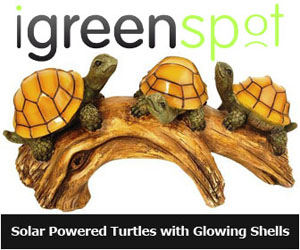 Our Recommended Partners
Advertise with us
Archives