Browsing articles tagged with " air pollutants"
Farming nowadays is not only possible in large land areas in rural areas but also in tall buildings in the city through a sustainable rooftop vertical farm, which is true at one of the restaurants in Manhattan called Bell, Book, and Candle.
The small country, Philippines is starting to get aware as to how they can help save the environment. The Coca-Cola's in collaboration with WWF billboard in Makati City is just one of the few proofs that the people of the Philippines are not all about waste and garbage as you can normally see in crowded areas of the country's few cities. The Billboard is a 60×60 feet one and has 3,600 carbon absorbing Fukien tea plants. The billboard has the county's giant bottling company and WWF logos on top and has the message saying "This billboard absorbs air pollutants" on it. Each of the 3,600 plants planted on this billboard has the ability to absorb up to 13 pounds of CO2 each year, which is a huge reduction already. Hopefully this initiative will not be only happening in the Philippines the whole world as well, especially in large cities with gigantic billboards.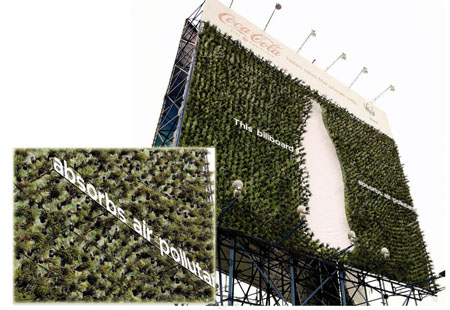 Source: Popsop
Our Recommended Partners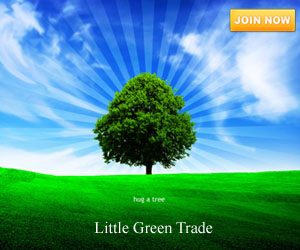 Advertise with us
Archives