Search results for : uses of bamboo tree in hindi
Drinking bottled water and other refreshing drinks is a wide practice worldwide, thus resulting into mountains and mountains of landfill filled with empty and used PET bottles. To help reduce or minimize the growth of landfills of PET bottles, the Santa Cruz family from Pureto Iguazu, Argentina have designed an eco-friendly castle called as the La Casa de Botellas. The whole castle is made of recycled PET bottles.
Below is the list of number of bottles used in each part of the house.
• 1200 PET plastic bottles in its walls
• 1300 milk and wine Tetra Pack containers in its roof
• 140 compact disk boxes in its doors and windows
• 120 PET plastic bottles in the couches
• 200 PET plastic bottles in the bed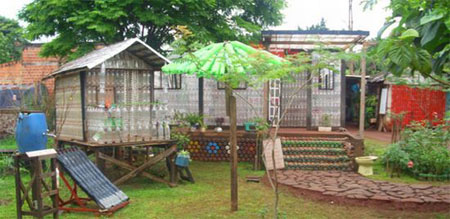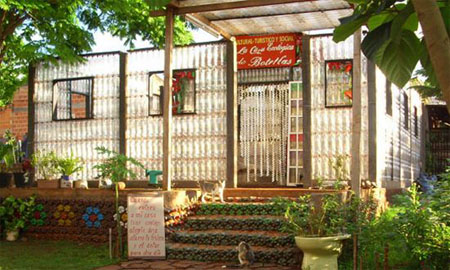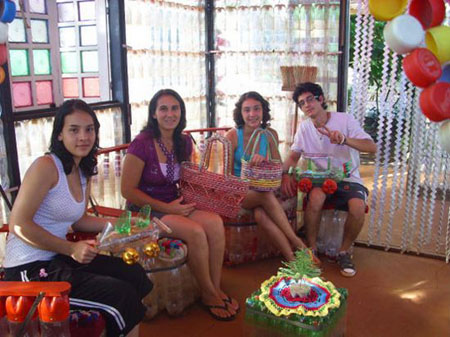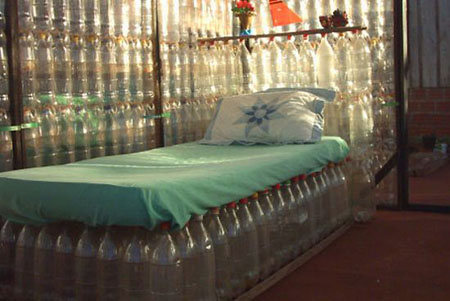 Via : Home Quotient
Having cute and eco friendly furniture for you child is great, and it would be even better if they have artistic, attractive and fashionable design. Studio Roebuck succeed in providing us this type of sustainable furniture for our babies. Aside from the creative designs, the studio also managed to use a combination of colors that are truly attractive and eye catching. Artistic people will surely loves these chairs by Studio Roebuck. When it comes to the production process, the studio opted for the Baltic birch, solid wood, light and stable, because it only need a small amount of glue necessary in the panels, which has less environmental impact compared to the traditional wood engineering.
Source : Roebuck Studio via MarcelGreen
Fashion and nature together are also possible if you think similar to designer Vladimir Levestam who created a stylish and eco-friendly wooden jewelry in a unique different design.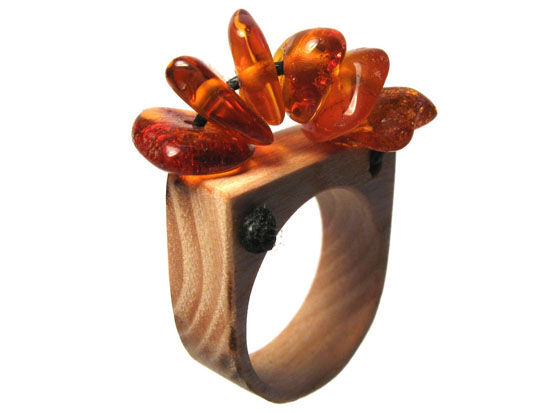 Being made of wood alone is a proof enough that the wooden jewelry by Vladimir Levestam is an eco-friendly product that every fashionable jewelry lover can wear all day every day. In addition, each of the wooden jewelry is handmade, thus carbon emission is very low if not zero. Aside from the low carbon emission produced, each of the handmade wooden jewelry comes unique with each other, so you never have to worry walking someday with some wearing jewelry similar to yours.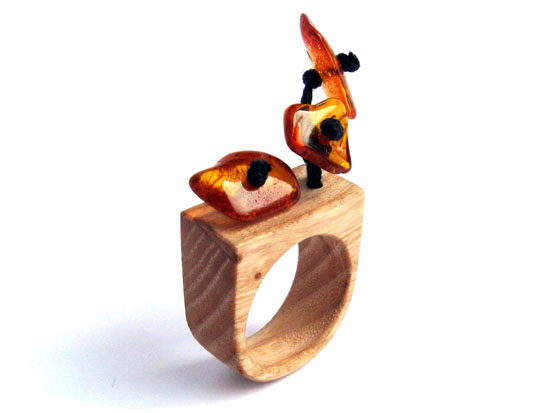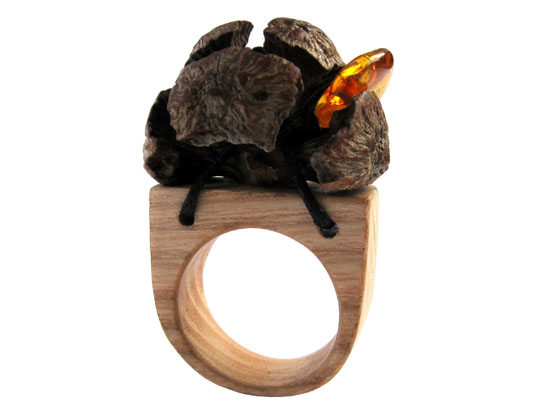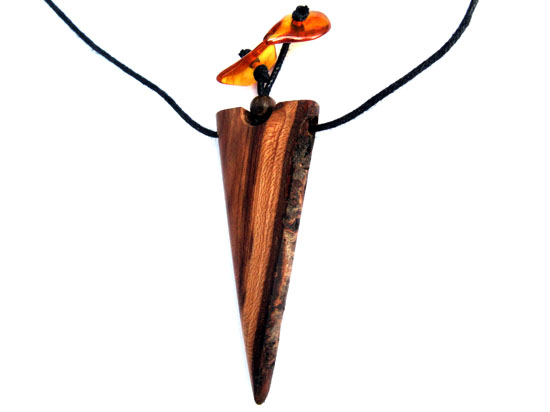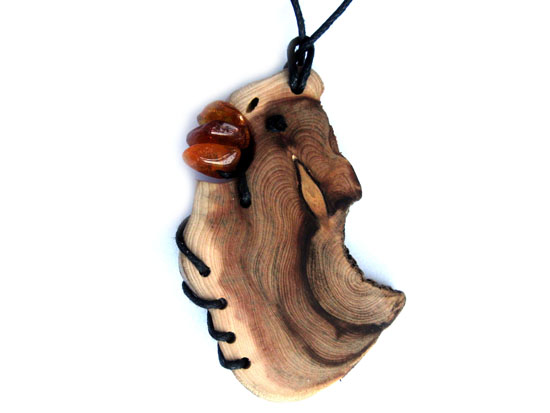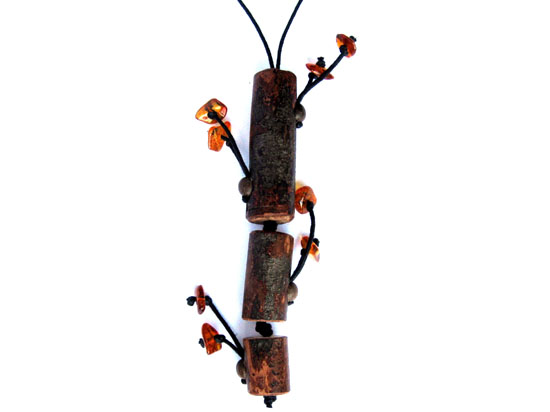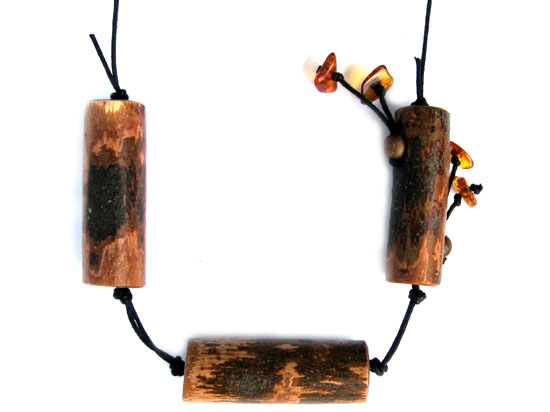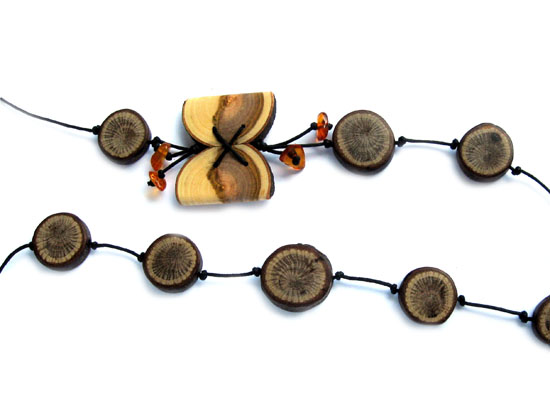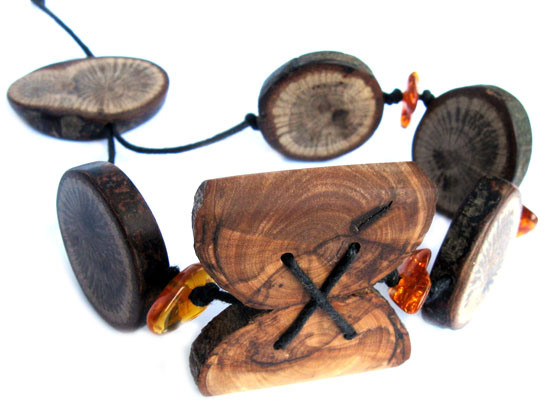 Source: Vladimir Levestam
IGreenSpot received this product submission from the page 'Submit Your Green Product Creation' feature, if you want exposure or showcase your green project, we welcome you to submit your green product for publication.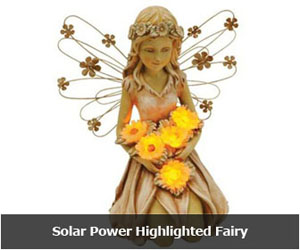 Our Recommended Partners
Archives