Search results for : mini bar interior design
No need explanation, just see it from the pictures, you'll get the idea. These are 3 of 18 multi functional furniture prototypes that were display on Milan earlier this month during Design Week.
Designer : Nemanja Aleksic's Crossroad drawers, Marija Bjelakovic's Flexy table and Emir Beciragic's folding Cage table via [MocoLoco]
Designed by Anatoly Shikov, Capca is a unique and fashionable eco-friendly car concept that will let you save for space and gas. With electro engines located in the back wheels, the Capca is totally equipped with sensors and panoramic views camera. In addition to that, it also has a unique auto-parking system. You can now stroll around the village or the city with its speed of 90 km/h at approximately 180 kilometers after 10 hours of full time charging from solar batteries. The Capca is good for our environment, however, 10 hours of charging for 2 hours of usage is not favorable for me. Apart from that, I find the Capca a perfect alternative.

Modern automobile designs are all about maximizing space and minimizing fuss by making it function specific. It aims at solving specific consumer problems rather than shoving plenty down out throat in a cumbersome package. It is all about being street-smart in your design and the Capca is exactly that ad a lot more. This all about traveling across the city on a daily basis with little to absolutely no fuss and doing so in simple and ergonomic fashion.
Inspired by nature this petite design can function as a recharging station, solar energy storage batteries and an oxygen generator. The glasses of the car are made of transparent solar batteries and has a transparent monitor built into the windscreen. The car is equipped with sensors and panoramic view cameras, with navigation and auto-parking systems. The electro-engines are located in the back wheels and what takes this car a mile ahead of the other ones is its unique feature of making itself small when the wheel-engines are shifted together during parking.
There are also two accumulators in the car, the first for a chassis and the second for electronics with maximum speed being 90 km/h. The fuel distance at one battery charge is approximately 180 km; full charge time from solar batteries is approximately 10 hours under average sun activity. The Capca is all about sense, simplicity and space and it achieves its goals with elegant ease.
From : Anatoly Shikov via Automotto
Educating your kids on your energy usage and keeping them aware of it is a tough job to do. Because of this, designer Martin Spurway had designed Flip. Flip is an energy education tool that can be installed in your own homes. Ideal for those families living is cold areas, the Flip will allow people become more aware of their energy usage resulting to their home heating habits and how it can affect to the issue of climate change. The Flip is a tool that has the ability to monitor the efficiency and behavior of a home's heating system. Users have to attach photos in the Flip and it will serve as the indication of the efficiency of a home's heating system. The photos will start to fade the moment the heating system's efficiency starts to decline with the help of the electro mechanical flip photos. In this way, homeowners can constantly check if they are wasting energy or not with the performance of their heating system.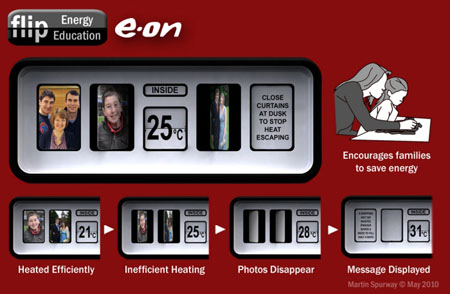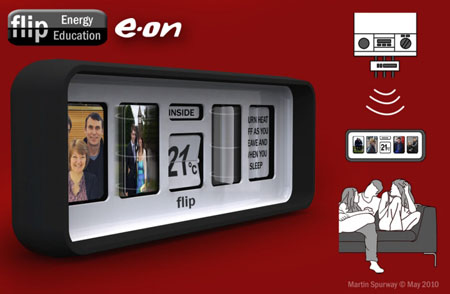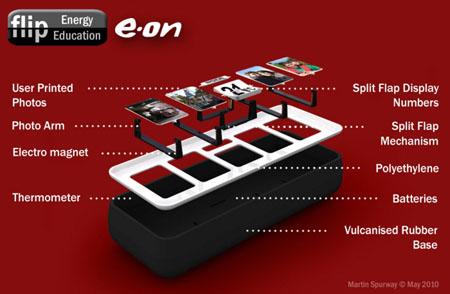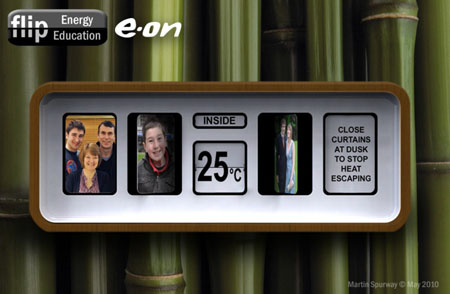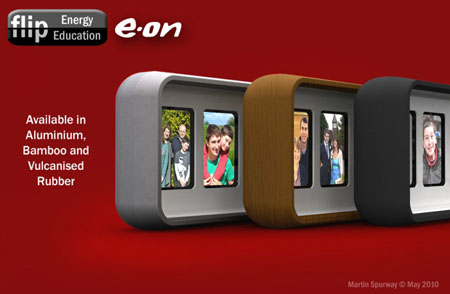 Source: Martin Spurway
Our Recommended Partners
Archives
Social Networks