Search results for : mini bar interior design
The use of PET bottles is now common to beverage manufacturers and the moment these PET bottles are emptied, these are generally destined to our landfills, which are obvious not favorable to the environment. However, many of the designers nowadays are now into designing things that make use of our garbage and the creation of the Bubble Chandelier is one of the examples. Designed by Shaun Kasperbauer, the Bubble Chandlier makes use of empty 2L PET bottles creating a bubble like effect of the chandelier. With this product, landfills will surely be minimized dramatically while enjoying the elegance of the lamp, as it completes our home interior design.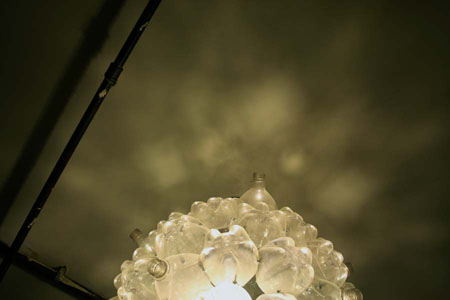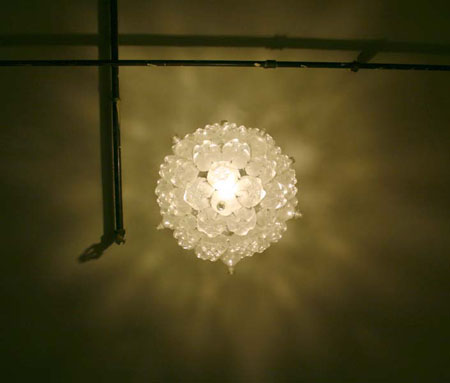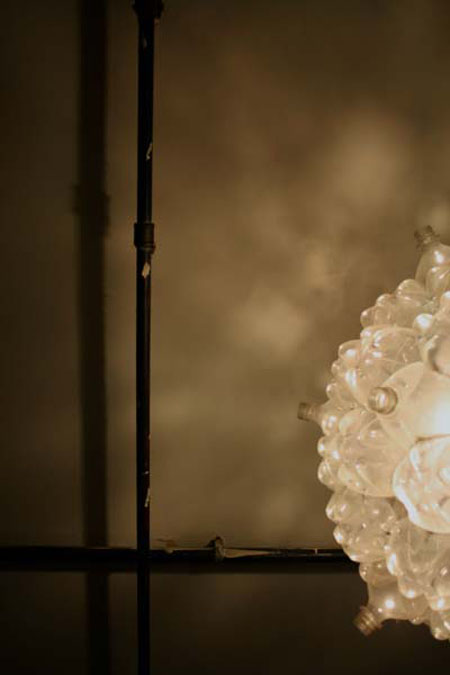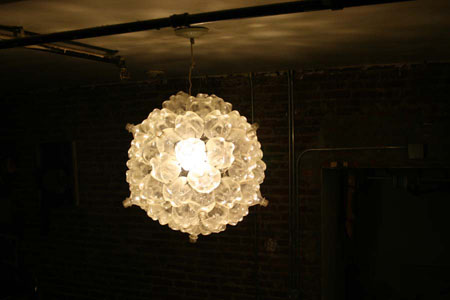 Source: Shaun Kasperbauer via HomeDosh
We spend January 1 walking through our lives, room by room, drawing up a list of work to be done, cracks to be patched. Maybe this year, to balance the list, we ought to walk through the rooms of our lives… not looking for flaws, but for potential. ~Ellen Goodman
Happy New Year from IGreenSpot!!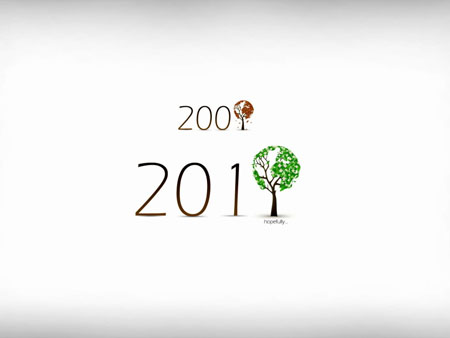 Expected to gain gold LEED certification, the Vertical Village by Graft Lab is another Eco architecture found in the desert of Dubai. Designed by Graft Lab, the structure is a multi-use development designed to house residential, hotel, and entertainment facilities while collecting solar energy up to the maximum. Designed to reduce solar gain and maximize solar production, the Village has buildings that are massed as self-shading slabs in the north side of the site on the east-axis in order to reduce a lengthy sun penetration.
The southern end of the site on the other hand is equipped with solar collectors that automatically position themselves towards the sun. It has the solar roofs that break the solar energy and turns it into manageable portions. The roofs also help transport energy.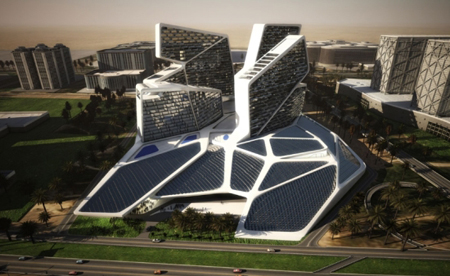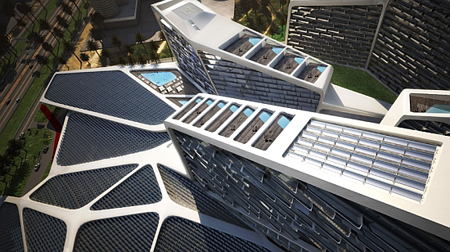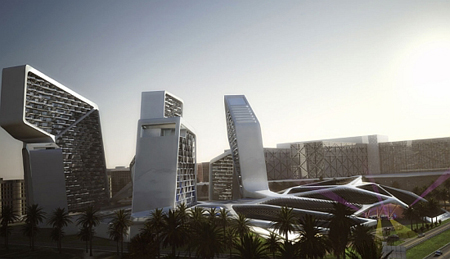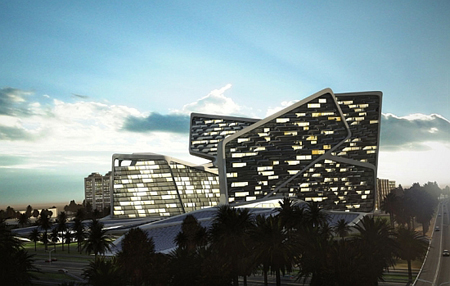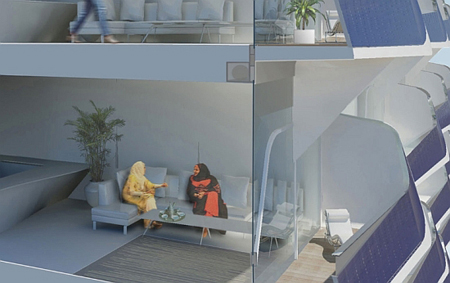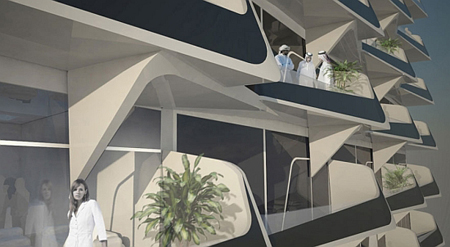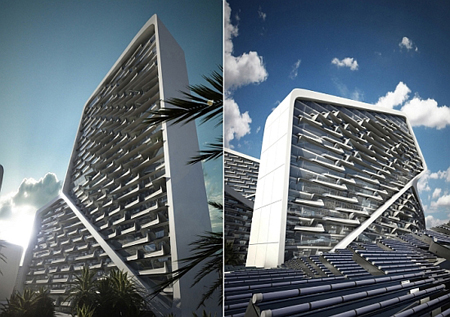 Source: Graft Lab via Ecofriend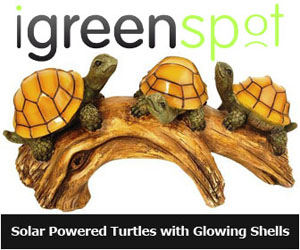 Our Recommended Partners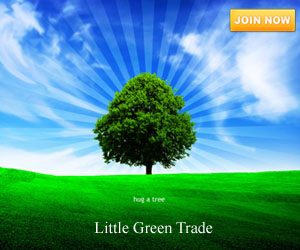 Archives