Search results for : best out of waste ideas for eco friendly
Made of sustainable materials, the visitor's bench by Frank Gehry has been designed for the World Company building in Tokyo. The bench is not just great because of the sustainable materials it is using, but rather it has an exceptional look that will surely invite every visitor to sit in. The bench is perfect for the largest fashion house of Tokyo, because of its elegant and fashionable design. This wonderful design of Frank Gehry is just another proof that being an eco-friendly person does not need to compromise the latest fashion and design and live in an old-fashioned way. With the visitor's bench, you can be hip and eco-friendly at once.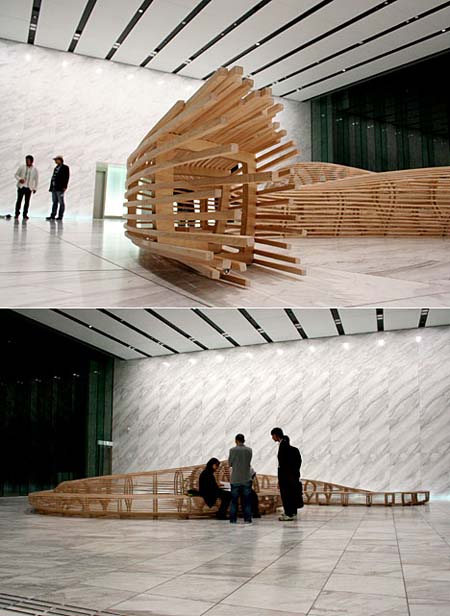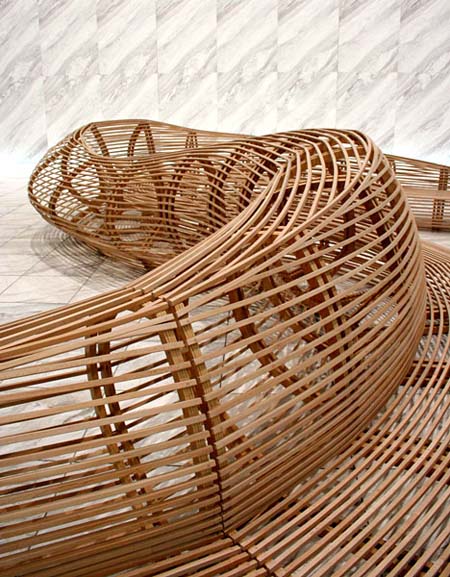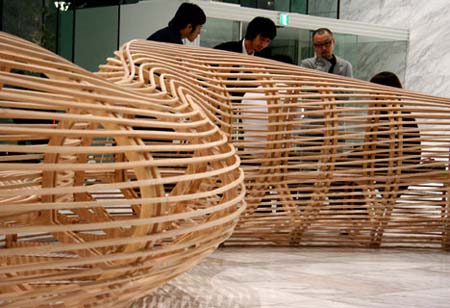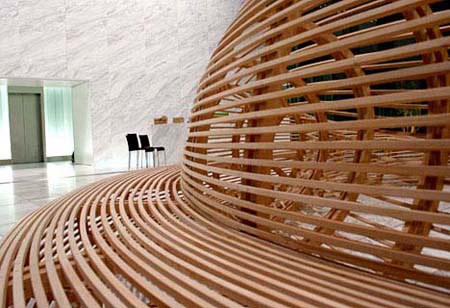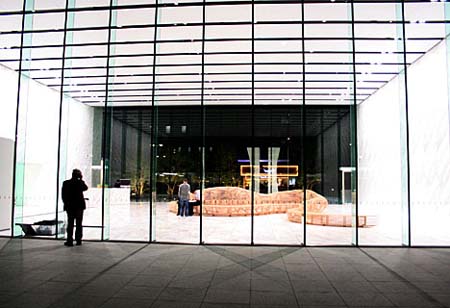 via Core77
Halloween is just days to go, and all of us are now preparing for the said occasion. Some maybe busy for their costume parties while other are busy decorating their homes with scary lanterns. However, preparing all these things can be expensive. But, one doesn't need to worry because you can have your wonderful Halloween lantern using your old and unused PC. By having it painted and drawn with a scary face, you already have a creative Halloween lantern without spending much. In addition, you only don't have a good lantern and celebrated the Halloween happily but of course you also help saved the nature from having another waste like your old PC.
Source : Instructables
Eco E-Trike is a concept vehicle submission from Stephen Reon Francisco. It offers sustainable technological solution in beautiful modern design to answer the need of eco-friendly mobility in our society. The industrial designer spent so much time to do some researchers to come up with a dynamic and powerful shape of Eco E-Trike.
As you can see the final result features the expression of passion, dynamic performance and novelty. The materials chosen, structure, coloring and modern design suggest a clean and efficient vehicle that enables individual to move with ease through urban city traffic.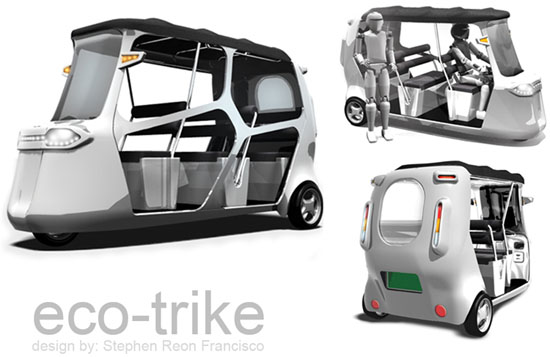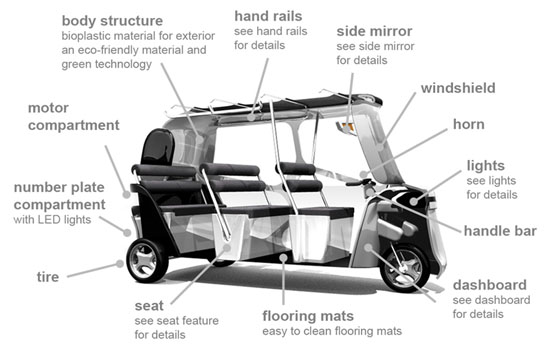 Stephen says that his design sets a new standard in technical functionality and quality. Eco E-Trike features many advantages and better safety level which is not usually found in conventional trikes. Basically this concept vehicle is meant to be an alternative form of transport that is suitable for everyday use in urban areas.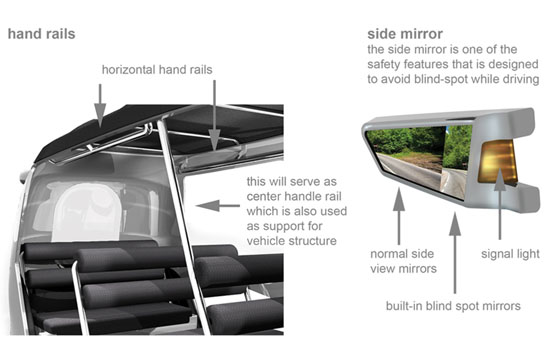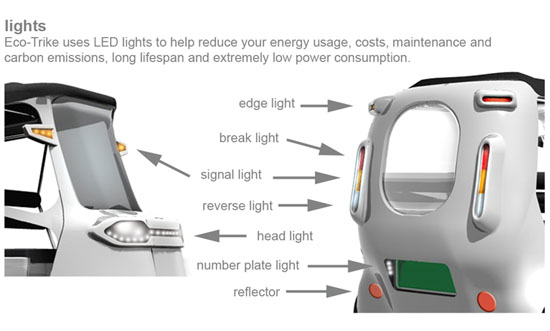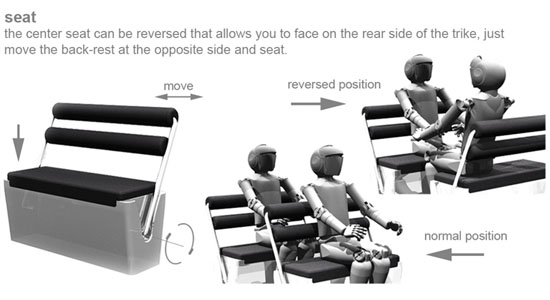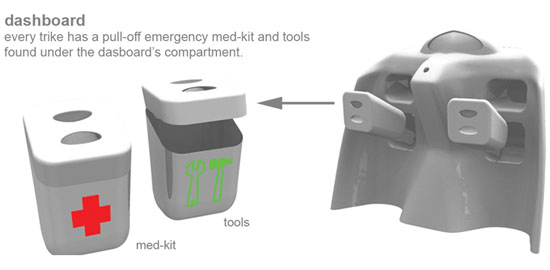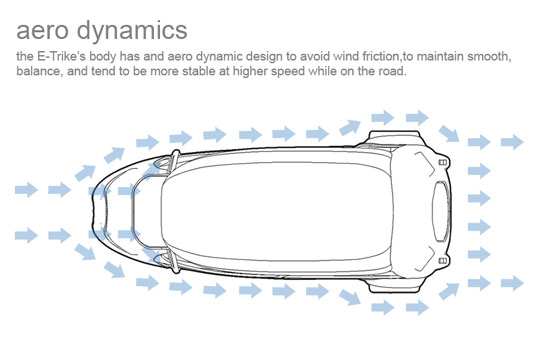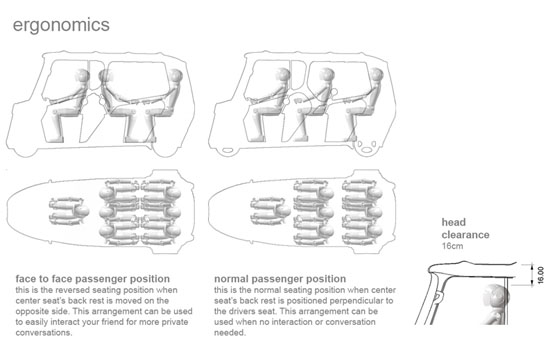 From : Stephen Reon Francisco
IGreenSpot received this Eco E-Trike submission from the page 'Submit Your Green Product Creation' feature, if you want exposure or showcase your green projects, we welcome you to submit your green products for publication.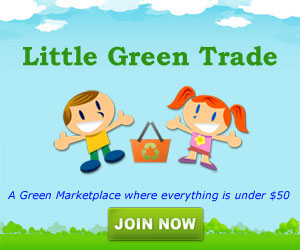 Our Recommended Partners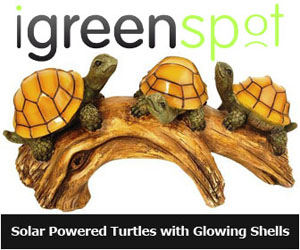 Archives
Social Networks