Search results for : best out of waste ideas for eco friendly
Biking itself is an act of caring to the environment and even when we do not bike, we can still help save the environment by recycling some bike parts and create new items from it like the Recycled Bike Chain Photo Frame by Resource Revival. The chain creates a stylish and durable frame that can hold your 5×7 photo print. [Click here for more information about Recycled Bike Chain Photo Frame]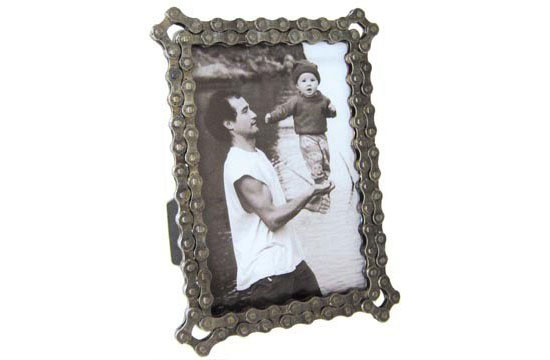 The frame also features an easel back or stand and can stand vertically or horizontally allowing to hold your photos in portrait or landscape page orientation. Even though the chain used on the frame is from a recycled bicycle parts, it is a well-cleaned one and looks like new. The frame comes in three pieces when you purchase including the chain frame, the easel back or stand, and the glass. This will also be a perfect gift to your family and friends for any occasion especially to those who are into cycling. If you are a cyclist, the frame would also be a perfect combination to your cycling photos with your bike or with your award. The frame is not only perfect on your side table or desk but also works perfectly fine when hanged on your walls. Start cycling now and complete your cycling home décor theme with this modern, sturdy, stylish and yet eco-friendly Recycled Bike Chain Photo Frame. [Click here to order your Recycled Bike Chain Photo Frame]
Unique flooring adds up to the beauty of our home. Normally, we tend to have our floors covered with ceramic tiles, granite tiles, carpet tiles, wood planks and more. Today, a new and cost-effective floor covering had been discovered and it is called Penny Floor. The finished products creates a great and eye-catching look. However, looking at it, I feel like the penny floor is not suitable for homes as it surely would collect germs faster than our traditional tiles and wood planks. If you have toddlers at home, you definitely would not want your penny floor to cause harm to your little one. However, the penny floor would surely be ideal for business establishments and offices as it surely will create a unique and classy look at a lesser cost.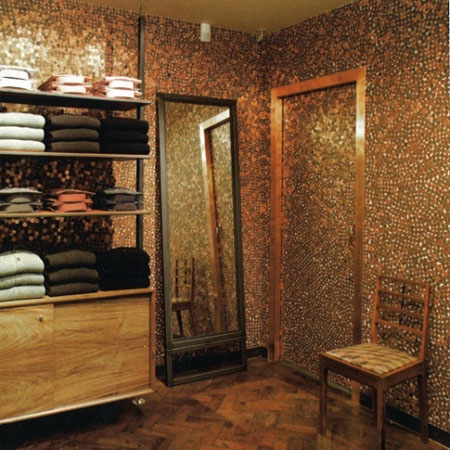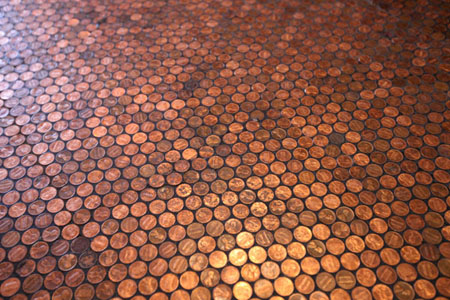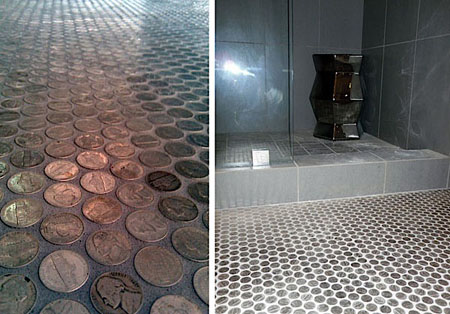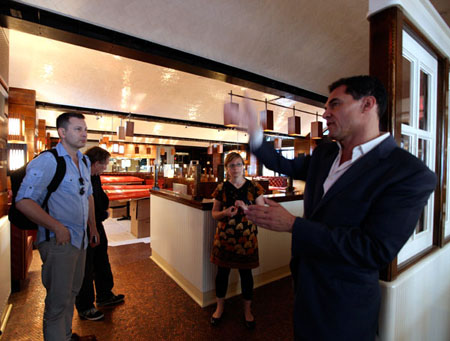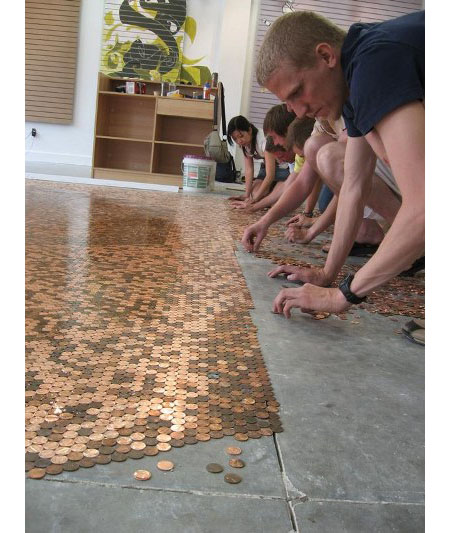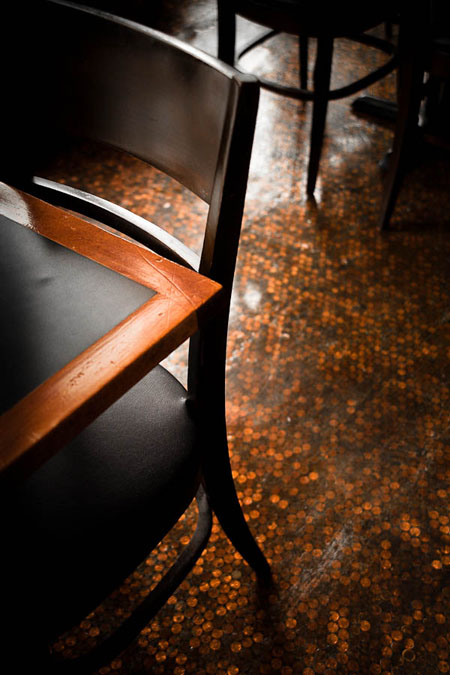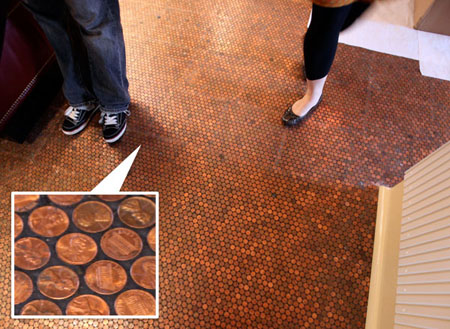 Via: 2Modern
With the popularity of the internet and other electronic devices, traditional books are started to become a thing of the past, which eventually inspires designer Lisa Occhipinti to create the Repurposed Library.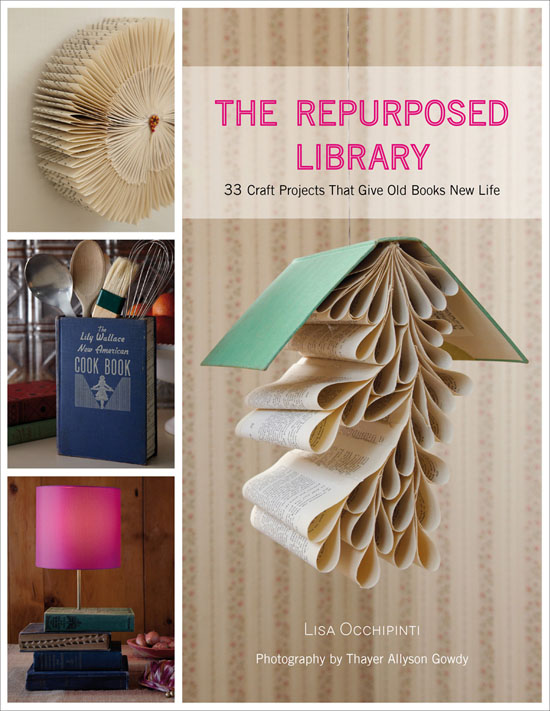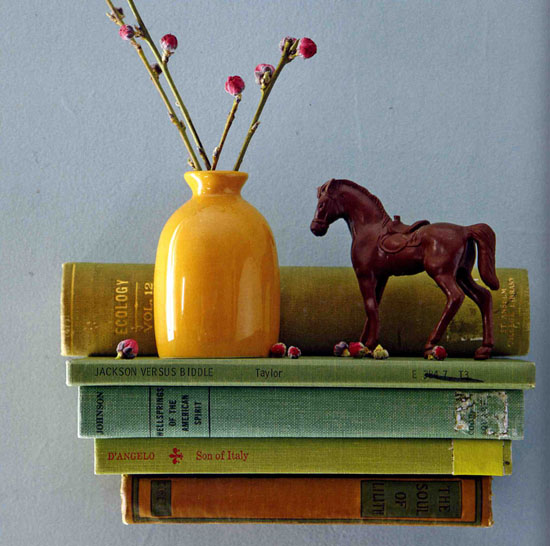 As its name suggests, the repurposed library make use of old books from hard back covers to its pages and creates various lovely items from lamp base to vases and more art objects for your home and office.
In this way, books will have a new useful life and will be destined to landfill no more, thus will reduce trash and eventually landfill in the future. Making some of the repurposed library projects is easy because Lisa Occhipinti had included in each DIY project hand-drawn illustrations, easy to follow instructions, and luminous photography.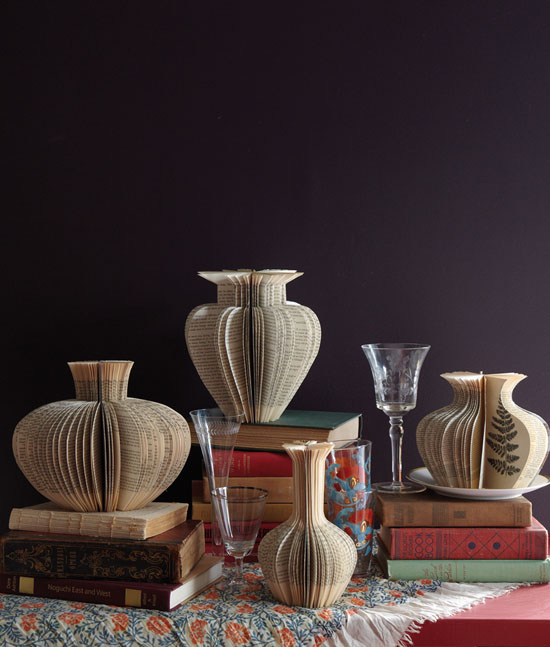 Source: The Re-purposed Library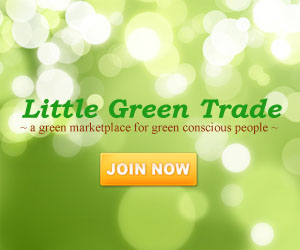 Our Recommended Partners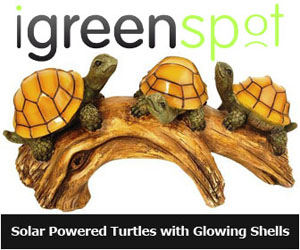 Archives
Social Networks