Search results for : best out of waste ideas for eco friendly
The award-winning Shanghai-based designer Jamy Yang has combined two of the often-neglected daily material into his design, a table lamp called Sculpture of Skin. As the name suggested, it's aesthetically poetic and beautiful in form. The shade is made of entangled layers of natural veneer, also known as the skin of tree, which is a sustainable resource that does no harm to the wood. The use of this skin-like material has also brought in soft and flowing light shadow. Moreover, the support is a simple yet flexible metal tube, which is normally a light-weighted constructional material perfectly fit into new contemporary interior design. Sculpture of Skin also has a floor lamp version, which can be seen on the Y-TOWN website.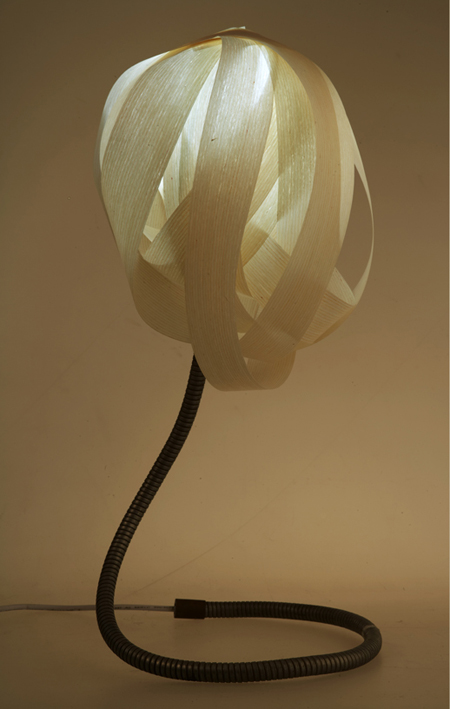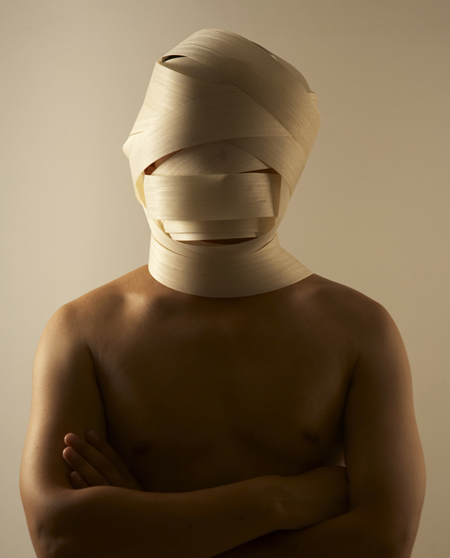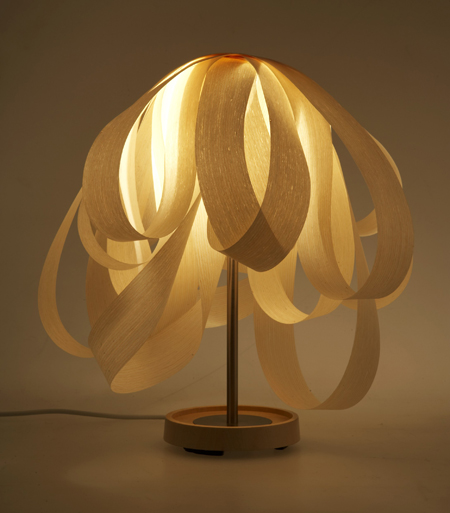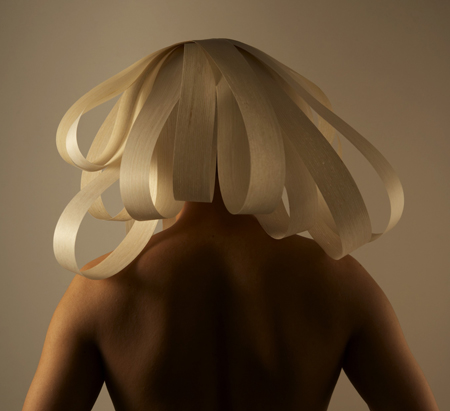 Source: Y-Town
Like any other, designer brand, Y-town is also into designing sustainable items. Designed for the celebration of International Peace, the company has created the Green Troup, a collection of bags made from a collection of eco-plastic to support the peace of mother earth.
From Y-town:
Can eco-plastic replace leather?
A small plead to fashion victims: please help stop the leather bags and killing animals, and stop the world between human being and nature on the day of International Peace. Designer brand y-town has used eco-plastic for a collection of bags to support the peace of mother earth.
Available in Beijing/Shanghai/Guangzhou/Hangzhou.

Design Features of Jiu Jie Bag Collection
 An design exploration of the infinite possibilities in eco-plastic.
 Breathing texture for cooling, but easier to clean and maintain compared with leather.
 Good tactile feeling and flexibility, anti-vibration and –collision.
 Unique seaming edge design to reduce waste and difficulty in recycling.
 Green pistol pattern design.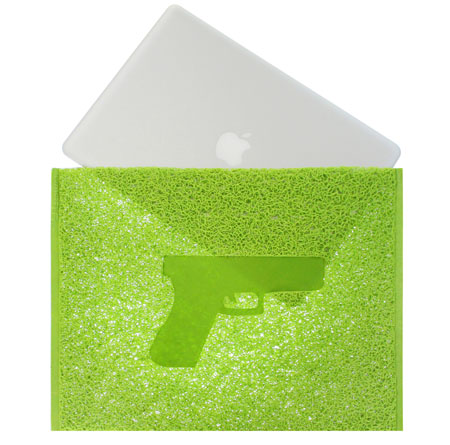 About y-town
y-town was founded in 2007, Shanghai.
Launching product collections such as the y-town Recycled Project, Jiu Jie and Dual Color Sun Glasses, the designer brand has been defining its experimental and avant-garde identity via attention to everyday life, material aesthetics and social responsibility. The brand philosophy—rethink, redesign and reuse, is injected into every item from gift, stationary, accessory to furniture.
The team, lead by design director Jamy Yang, are winner of more than 20 design prizes. The products have been presenting in exhibitions worldwide and are part of the Red Dot Design Museum collection.
Contact
Xiaojing Huang
(Brand Director)
E-mail: silenty@163.com
Tel: 0086-21- 6280 2294 ext 603
Kulu
E-mail:kulu2003@hotmail.com
Tel: 0086-21- 6280 2294 ext 0
Mobile: 139 1857 1144
Building.11-1, BUND 1919, No.258 West Song Xing Road, Shanghai(200940)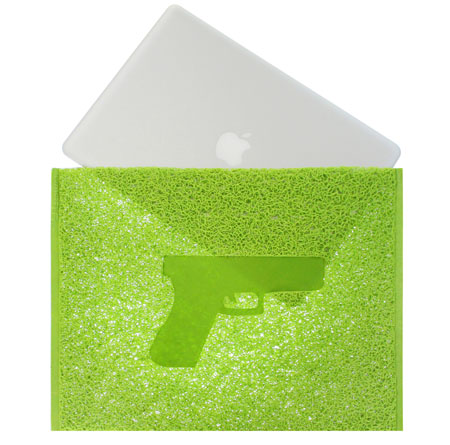 Source: Y-town
All of us are aware of the population growth across the globe that eventually causes the pollutions that we are experiencing. However, designers mary Mattingly and Mira Hunter had created the waterpod. The Waterpod is a floating habitat that will be launch on Labor Day. The Waterpod is designed to be fully self-sustaining and is made of reclaimes wood, metal and plastic. In addition, the Waterpod is affixed in a surplus barge with a size of 80×25 feet. The nice part of the Waterpod is its primary energy sources that will be the passive and active solar systems, which is combined wind a wind turbine.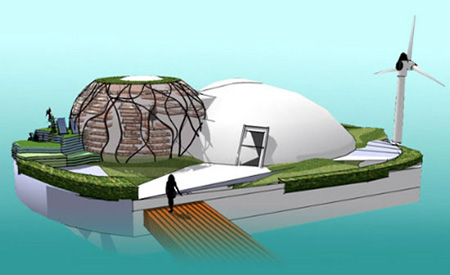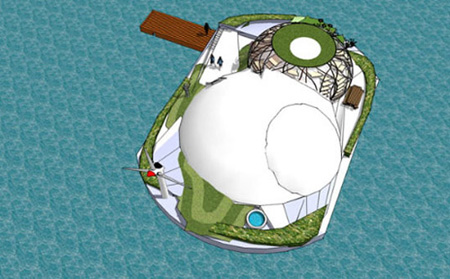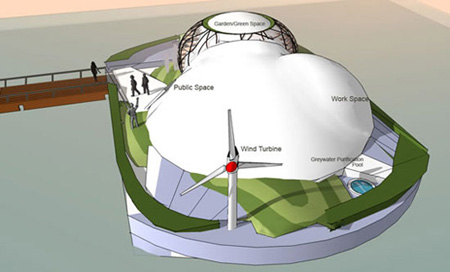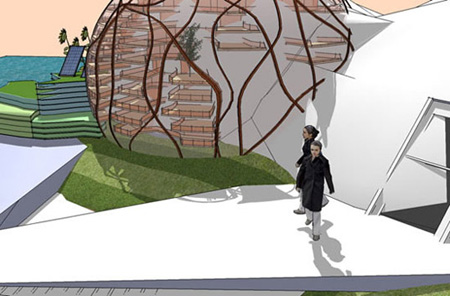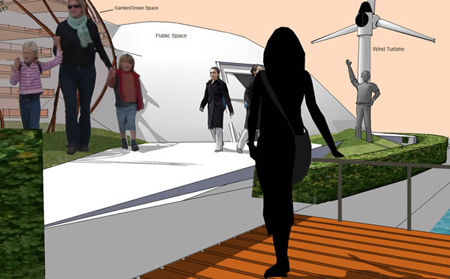 Source: Waterpod via Inhabitat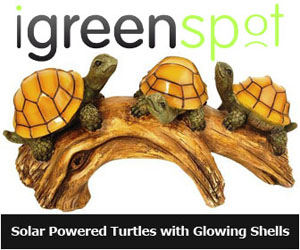 Our Recommended Partners
Archives