Search results for : Fotos de casas container
Recycling is a fun activity to do especially if you want to help save the environment. Joining with you in your aim or recycling is the people from Studio Jo Meesters who have created the TESTLAB, an ongoing experimental project about recycling discarded item and used it to create a brand new useful item. As a result, TESTLAB was able to produce a collection of furniture called the "Odds & Ends, Bits & Pieces". The collection composed of four pieces furniture and all are made from 34 discarded wooden beams and 16 leftover blankets. The blankets are weaved with art and resulted into nice and wonderful upholstery that brightens up each of the furniture from the collection.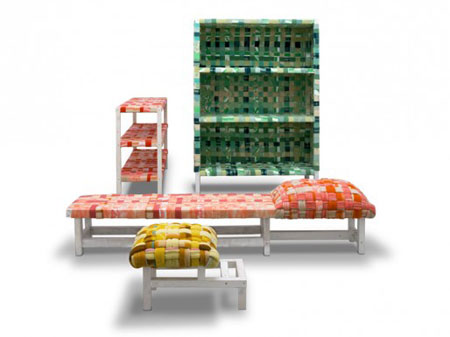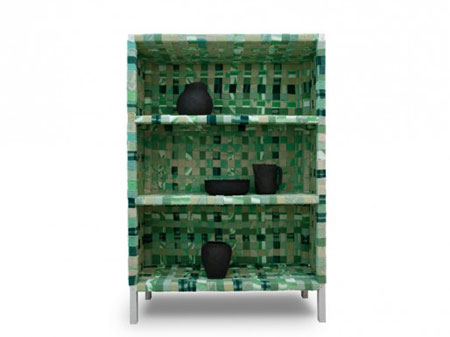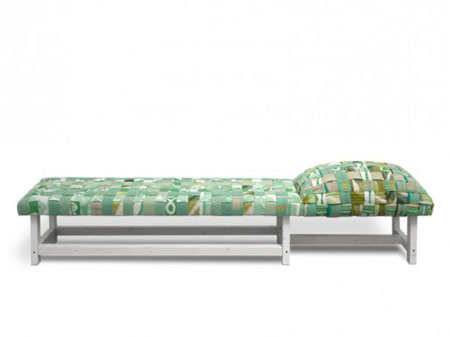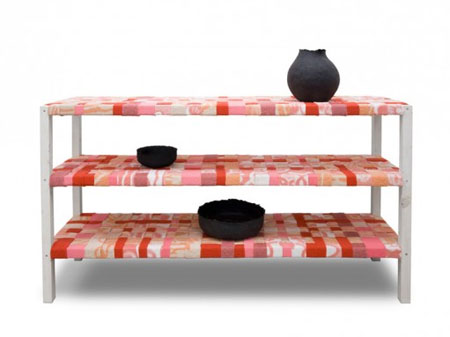 Source: Studio Jo Meesters via Design Year Book
If we care enough for the environment, helping does not end with recycling old or discarded products alone but also by patronizing those eco-friendly products available in the market today like the Black Gizmo Solid Wood Table Lamp. Designed by the Estonian designers of Black Gizmo who have the desire of creating wood products, this stylish desk lamp is made of wood and looks stylish enough to be in our tables at home or office.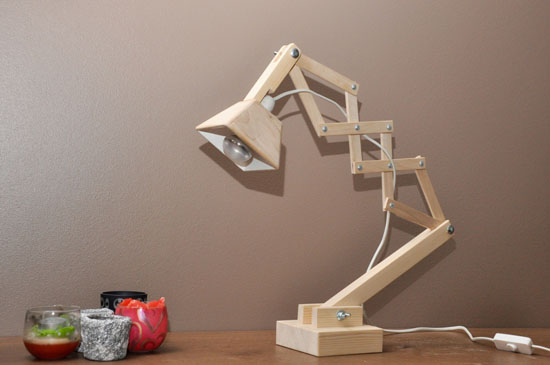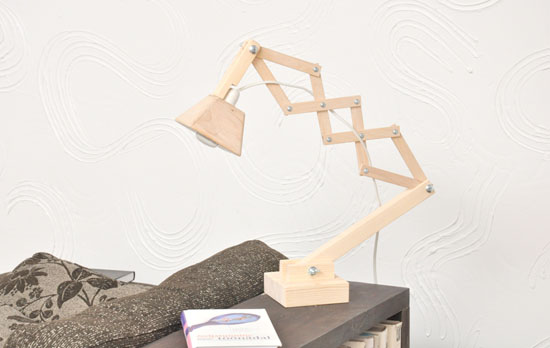 Because it is made of wood, it surely will not harm our environment especially if the woods used are sustainably sourced or are those that are FSC certified. We all know that wood can decompose naturally and requires no harmful chemicals to achieve an elegant look. The Black Gizmo Solid Wood Table Lamp is one of the eco-friendly products we can rely on when it comes to caring for our environment without compromising comfort and style.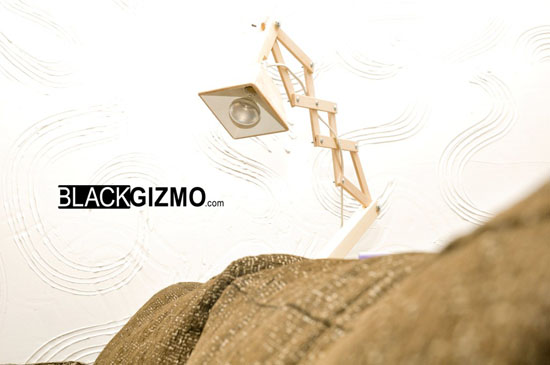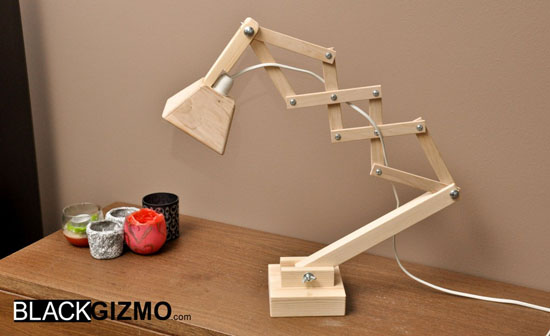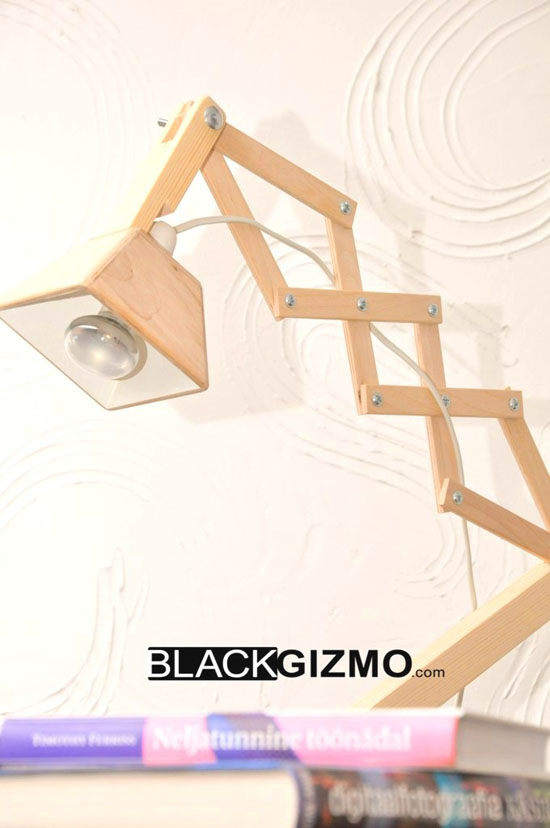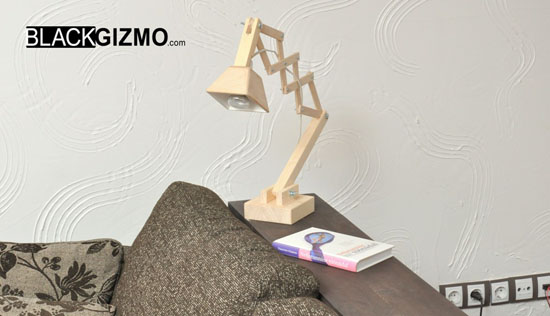 Source: Black Gizmo
To encounter a green and sustainable home today is very overwhelming, as it clearly show a love and care for the environment. Ana Escalante's Greenbaum Residence is just one of the great examples for sustainable home that we can see today. Built in Rancho Mirage, California, the Greenbaum Residence has passive solar ventilation and cooling making it a nice home that offers the owners a chance to own an organic home that has the ability to breathe resources back to where it belongs, the nature. In addition, the home has a structural design that saves energy throughout the year.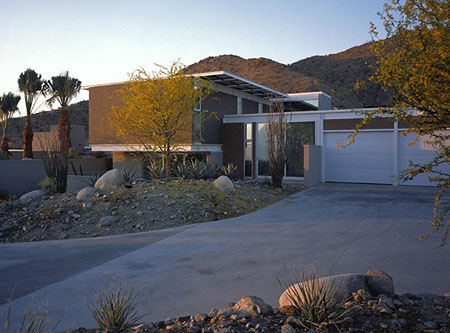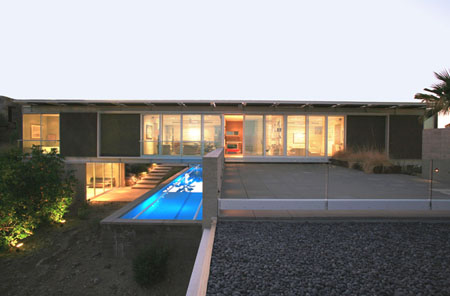 Escalante also uses sustainable materials for the house like the Concrete Masonry Unit that effectively prevent heat from entering the house. In addition, recycled materials are also used to complete this eco-home. The Greenbaum also has the water conservation system through its sustainable landscape that does not only act as the water collecting agent but also provides the home with a cool and fresh ambiance.
In addition, this eco-home also has the photovoltaic cells that collects solar energy and transforms it into a useful electricity. These solar panels are also the ones responsible in heating the swimming pool.
Other green features of the Greenbaum residence include a bamboo kitchen cabinets and wood flooring, interior finishes that do not contain any off-grassing formaldehyde and more.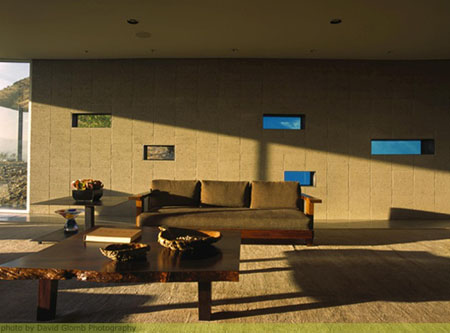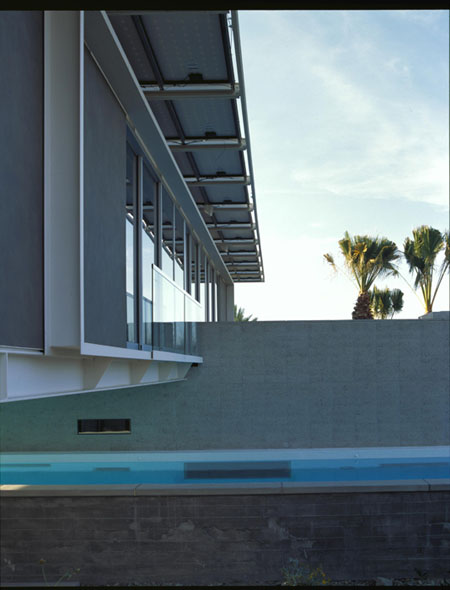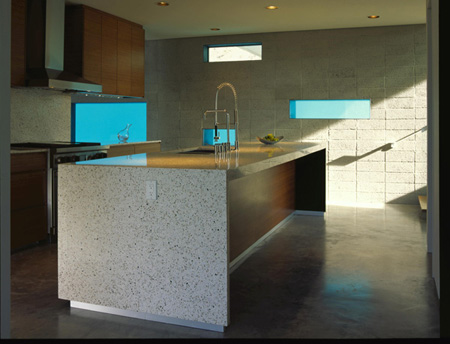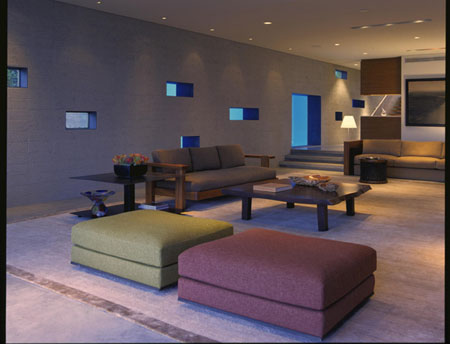 Source : Escalante Architects via Buildipedia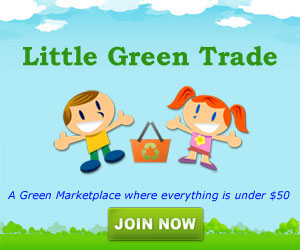 Our Recommended Partners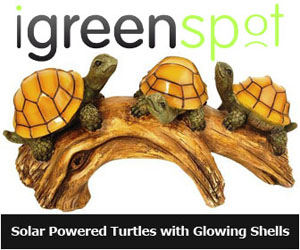 Archives
Social Networks