Search results for : Creative things made out of waste material
When we hear of tower, concrete materials instantly registered into our minds. However, designers from Institut fuer Konstruktion und Gestaltung (KoGe) have developed an eco-friendly tower for the Carton Plein exhibition in Paris made entirely of cardboard. With a height of 10 meters, the cardboard tower uses the simple folding principle. The reason behind the creation of this green tower is to occupy the empty space the Pink Staircase has. Located at the center of the round staircase, the cardboard staircase was able to amuse people as the step upward whilst keeping the environment safe through the materials use and eventually reminding all people to stay and live green.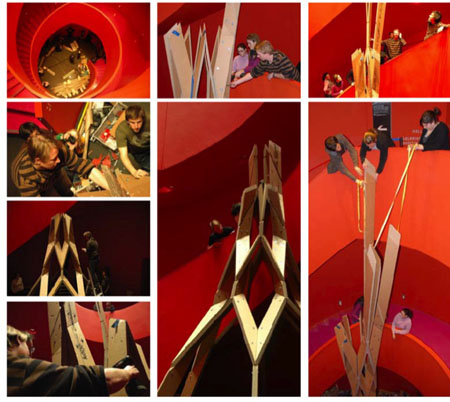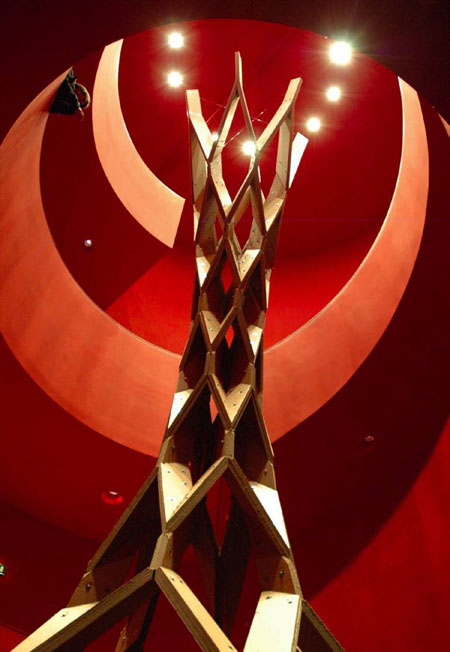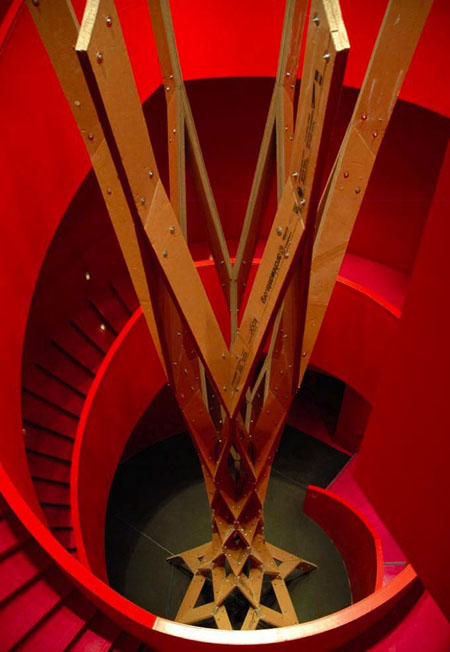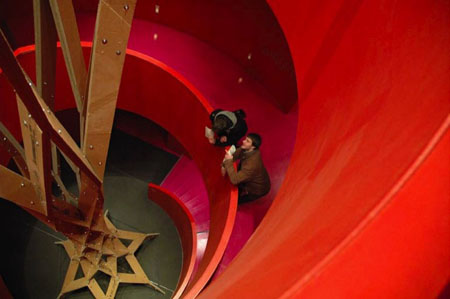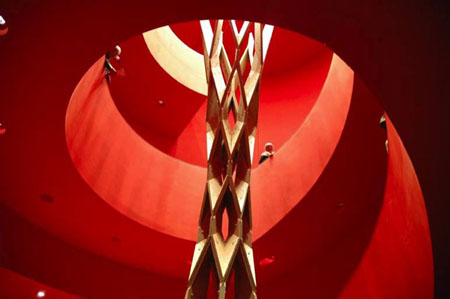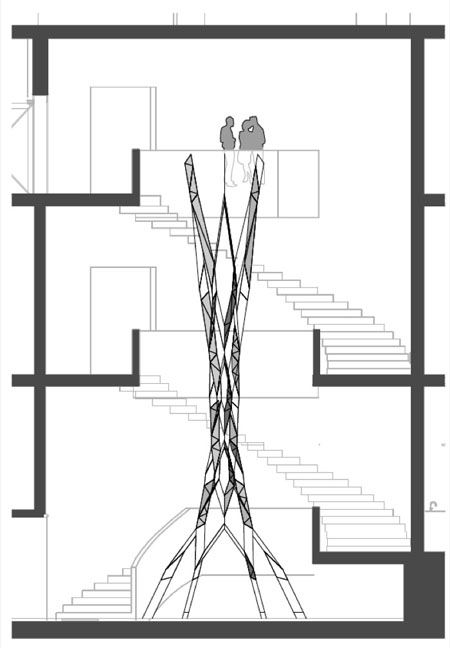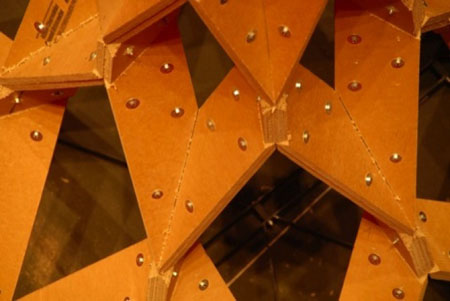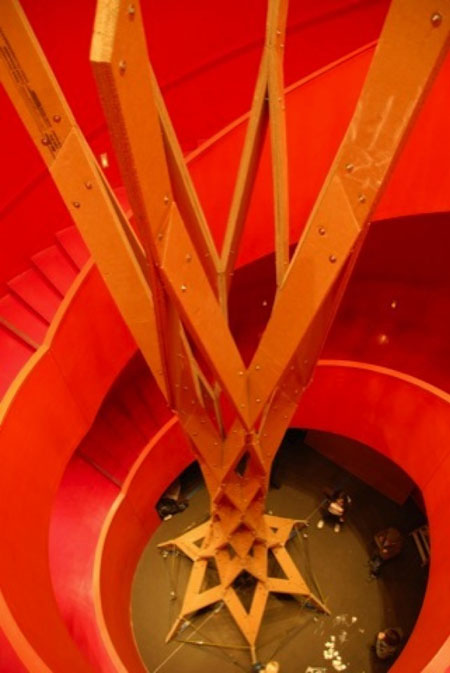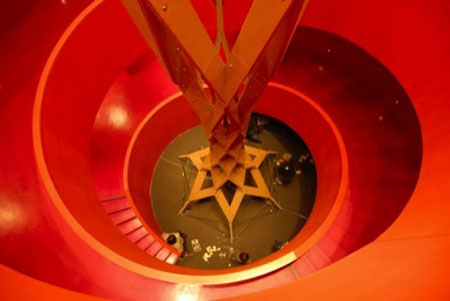 Used pallets by cargo forwarders are discarded and thrown to landfills, which is not a good practice for the sake of the environment, but Pallet Couch by Piero Ceratti will surely make this practice stop. With the aim to save on furniture cost, the designer thought of creating his own couch for his balcony and ended up recycling a cargo pallet. He is aware of the crisis and has come up with a cheaper idea for furniture pieces. He shared his wonderful design to iGreenSpot and we are eager to share this affordable and eco-friendly creation to our readers too.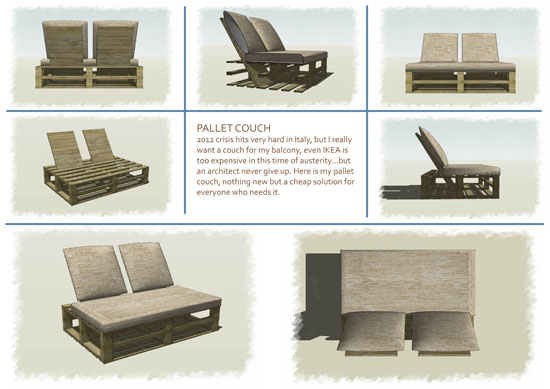 To make a sustainable pallet couch, you will need the following:
• 2 120x80cm pallet
• 2 40x80cm fir board
• 2 m hemp rope
• 2 120x80cm jute pad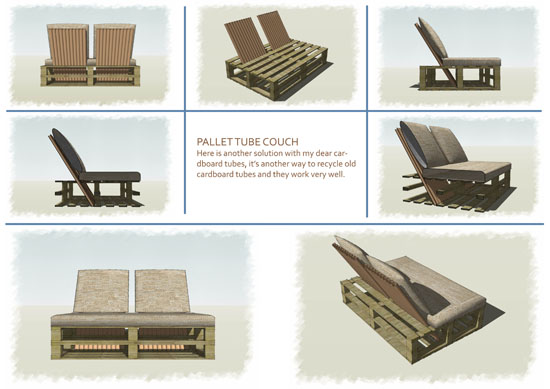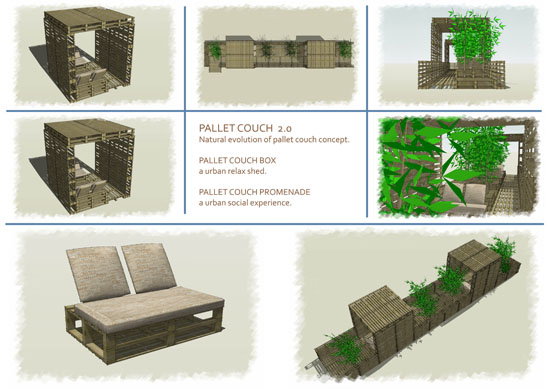 All you have to do is to put together your 2 pallets by tying it with your hemp rope. Insert the fir board to a slat and it will work as the backrest of your couch. On the other hand, instead of buying a new set of fir board, you can also recycle your cardboard tubes and use it as the backrest of your couch. After you have fixed the pallet and the fir board, you can now put on the jute pad for cushion purposes and you already have a cheap yet presentable, comfortable and sustainable couch. Surely enough, anyone can create their own Pallet Couch making them able to enjoy a nice furniture piece while keeping the environment safe and without spending too much.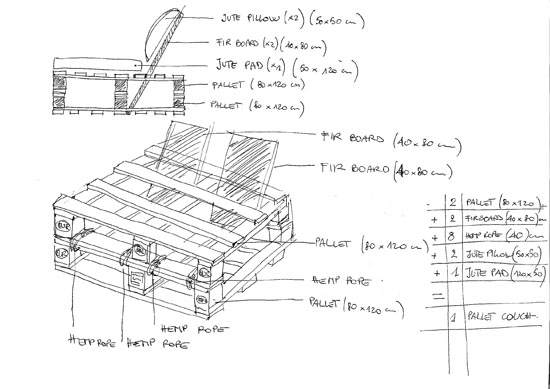 Source: Winx
IGreenSpot received this Pallet Couch submission from the page 'Submit Your Green Product Creation' feature, if you want exposure or showcase your green project, we welcome you to submit your green product for publication.
Outdoor sports like skateboarding is fun and healthy. We can keep our skateboarding activity more fun and useful if we do it with care to the environment. Recycling skateboards is a very simple act yet will surely do a huge impact to the environment. It will allow us to reduce waste and we can enjoy a clean and fresh air in the near future, that's for sure. If you want to know what you can do with your old and supposed to be discarded skateboards? Well, the Veurich brothers have their stylish eyewear made of recycled skateboards. With this product, you can have a good feeling of relief for not harming the environment while at the same time enjoying the benefits of being fashionable and trendy with the stylish glasses you can use daily.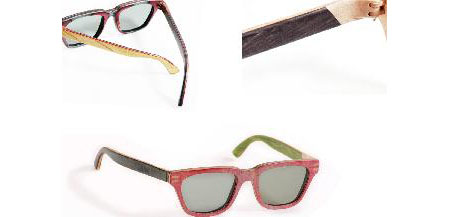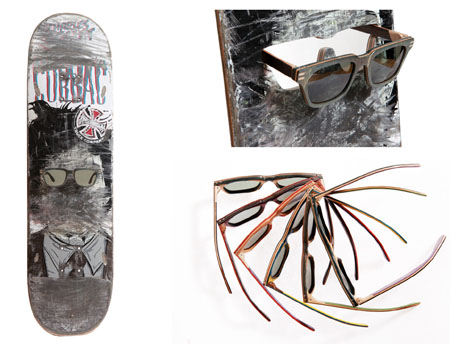 Source:Veurich Brothers via Index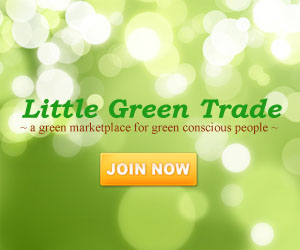 Our Recommended Partners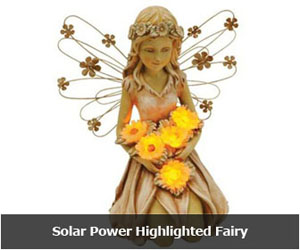 Archives
Social Networks