Search results for : Creative things made out of waste material
Saving on water consumption is one of the campaigns made today to save the environment. In order to address with this campaign, a creative sink designed by Jessica Nebel called the take away sink is born. With the take away sink, people has the chance to wash their dishes or vegetable and watering their favorite plants using the same water used for washing without the use of another bucket. The sink is super lightweight that can be easily carried from one place to another. It also has a deepened base that can be used as a second sink when the bucket is removed for different use.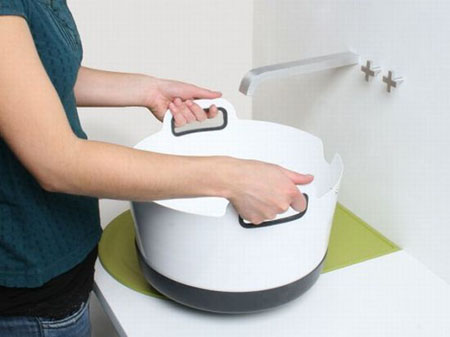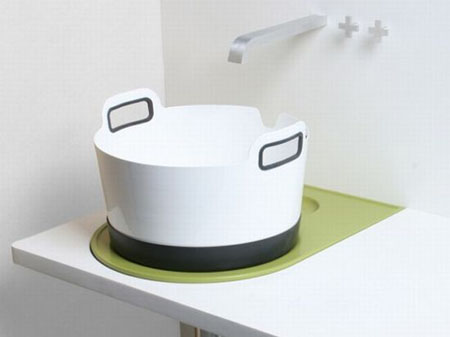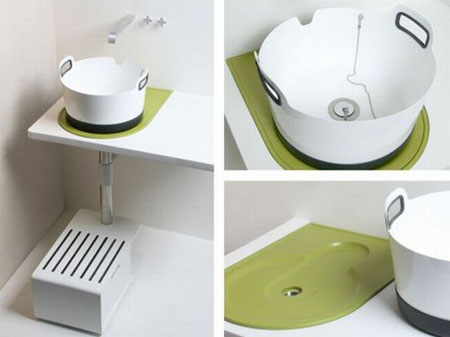 Source: Jessica Nebel and Home Tone
Sports accessories like baseball gloves are changed periodically for the player's safety and Wallet from Old Baseball Gloves from Fielders Choice Goods shows a perfect way of recycling those old baseball gloves that are supposed to be tossed off on landfills and give its life a new meaning.
Since the wallets are made of repurposed vintage leather gloves like leather Nokona Glove, leather Rawlings Glove, leather Wilson Glove, and more, each of the wallets you will see is already broken in from time of production. However, despite of that, it will also age to perfection. The wallets are designed to hold your bills and cards keeping them safe in an eco-friendly and stylish way. The creation of these wallets will definitely reduce the incident of leather gloves adding to our landfills and will eventually reduce waste as well as carbon emission.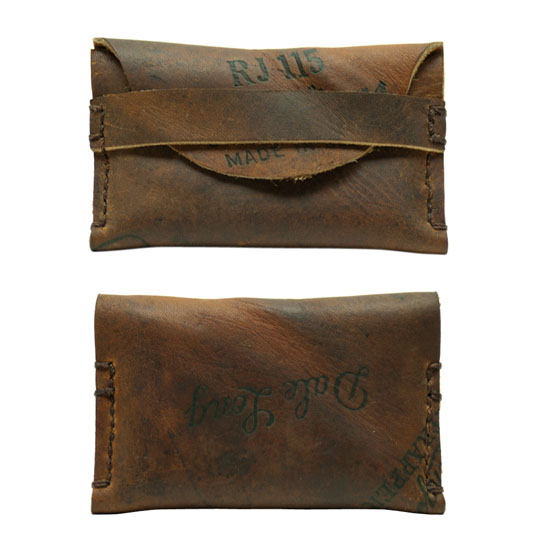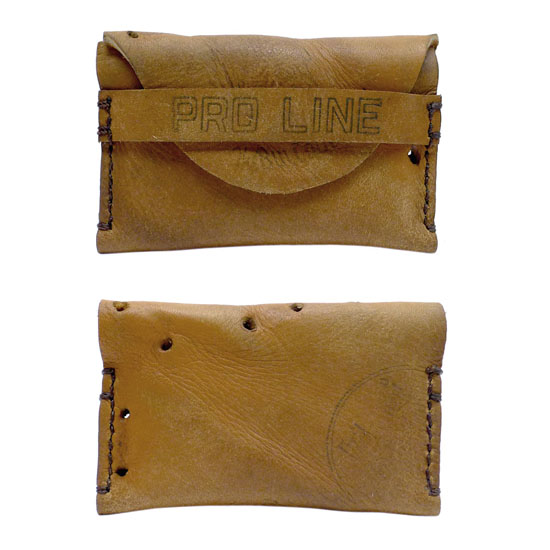 In addition, baseball enthusiasts and fans will definitely love owning these wallets made from gloves used by their favorite teams or player. The wallets still have the original glove prints too making it looking more sporty and artistic than those traditional plain leather wallets available in boutiques and accessory stores. Some of the wallets even have the autograph from its users making it more interesting for the particular player's fans. If you are a sports lover particularly baseball and aims to help save the environment, then owning a Wallet from Old Baseball Gloves is definitely your best bet.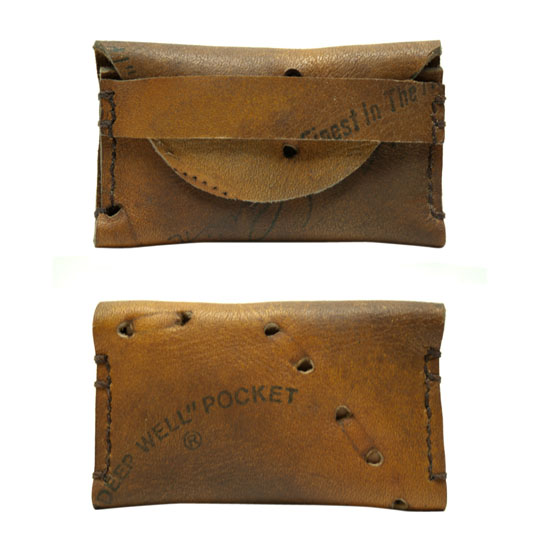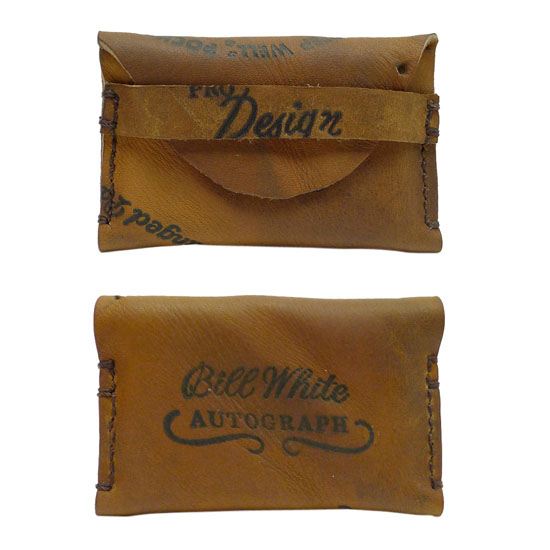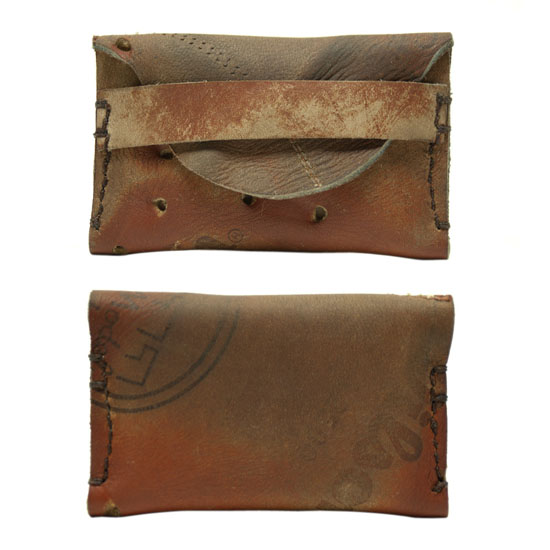 Source: Fielders Choice Goods
Recycling of anything is now being done anywhere. More and more people are now being aware of our environment situation and help saving it with their very simple yet useful act through recycling things. Designers on the other hand are also into designing various eco-friendly products and gadgets in order to help save the environment just like this wonderful and cute dog-shaped robotic trash called Samu that will turn your trashes like food leftovers and pet's poop into useful compost each day. You can benefit your Samu for several months first before you need to refill the substance needed in recycling your trashes.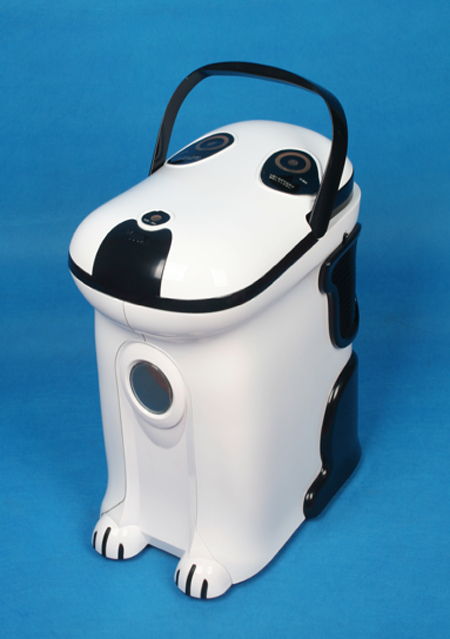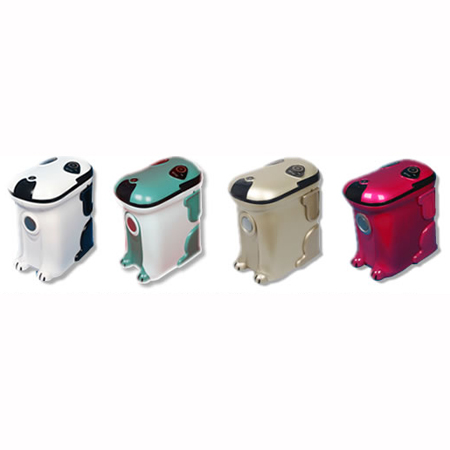 Source: Crunch Gear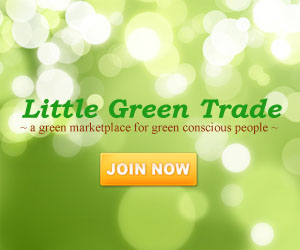 Our Recommended Partners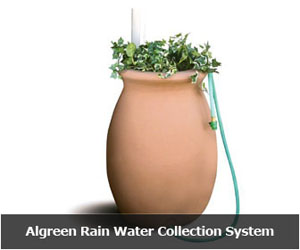 Archives
Social Networks