Search results for : Creative things made out of waste material
Designed for plust collection, the saving space vase by Joe Velluto will definitely make the people ask if it is a bottle or a vase. This unusual vase is perfect for those who wanted to stack an item in one place if not in use, because this wonderful design of Joe Velluto came out of mould when undertook a pressure process. The new approach use for the manufacturing process and the innovative finishes of the vase has renewal as its core matter, which made this beautiful vase not only an innovative, space saver, and stylish but also an eco-friendly product as well.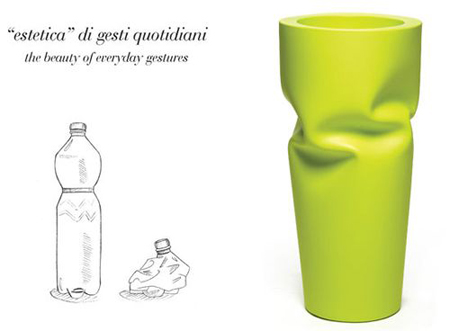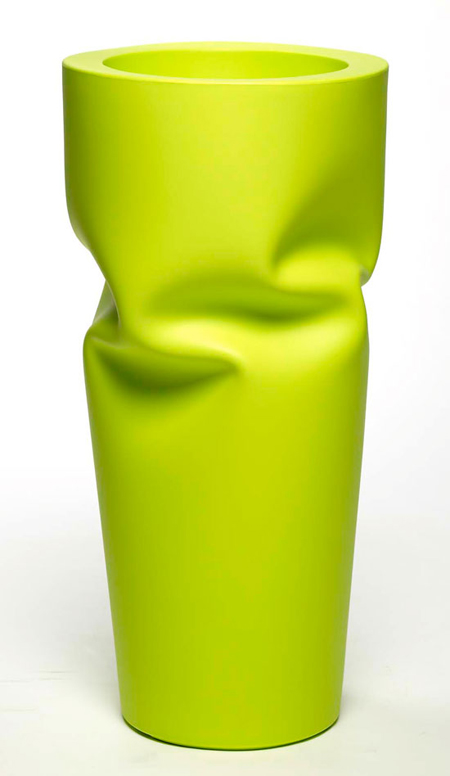 >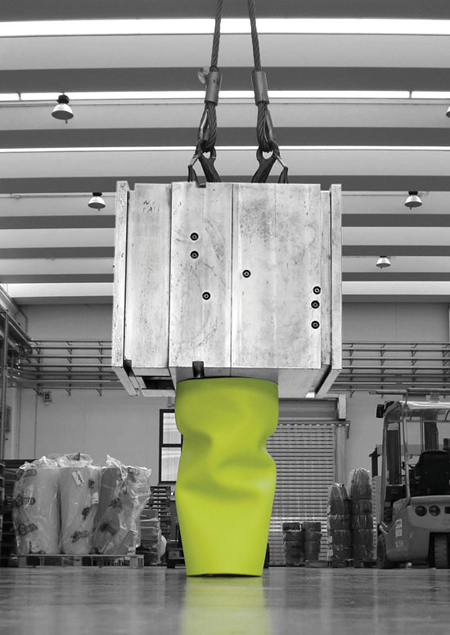 Source: My Urban Garden Deco Guide
When we say hearing aid, it will allow people with hearing deficiency to hear the noise and sound surrounding him or her. However, the Ecocoon do the reverse.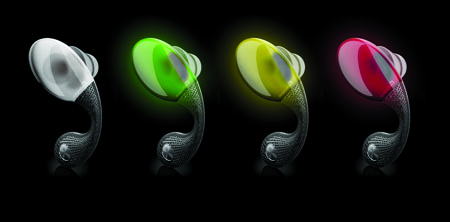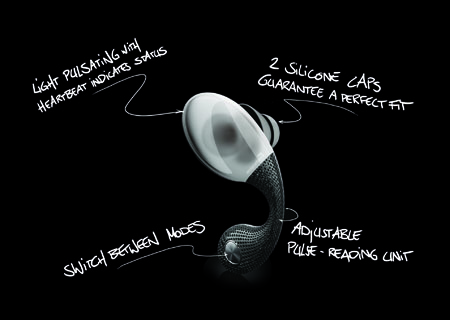 From Design Affairs Studio:
Information processes in nowadays society are accelerating more and more. The desire to quickly withdraw from this continuously flowing stream and relax for a short while is becoming ever stronger. Today people are expected to be available permanently. Therefore many would like to consciously step out of the stream of information at certain times.
Overstimulation in public space can nevertheless be contained: our concept to do that is called ecocoon. Incoming acoustic stimuli are eliminated on purpose while signals of the body will be emphasized, if desired. By choice, high, middle or low frequencies may be filtered out of the environmental noise. The user might even completely shut off all background noise: in this mode ecocoon makes audible to the bearer his own pulse and breathing. Focus is led from the outside to the inside. Successively slowed down respiration and pulse-beating make it possible to calm down and temporarily retreat into a kind of virtual cocoon to be "offline" for a while.
More detailed information at Design Affairs Studio Blog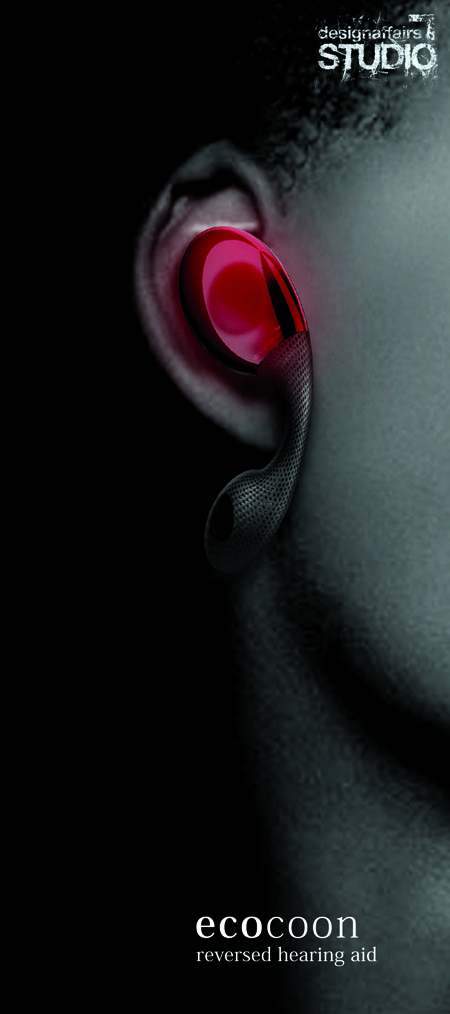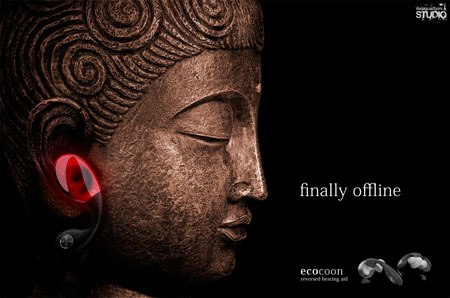 Source: Design Affairs Studio
Keeping your things organized at home, a nice storage like the Bamboo Wall Caddy is all you need. This stylish storage system will not only keep your home in order and clean but also will keep the environment safe at all times. As its name suggests, the wall caddy is made of bamboo, a renowned sustainable source of material.
Other than being a useful, eco-friendly organizer, the wall caddy works double as your dry erase weekly planner. The wall caddy has sleek design and clean lines making it easy to match with any modern home décor and furniture pieces. The wall caddy is spacious enough for your items at home. it has three compartments with ample space for your magazines, mail, files, phone, accessories like sunglasses and more. It also has three hooks for your keys, bags and more. [Click here to checkout Bamboo Wall Caddy from Three by Three]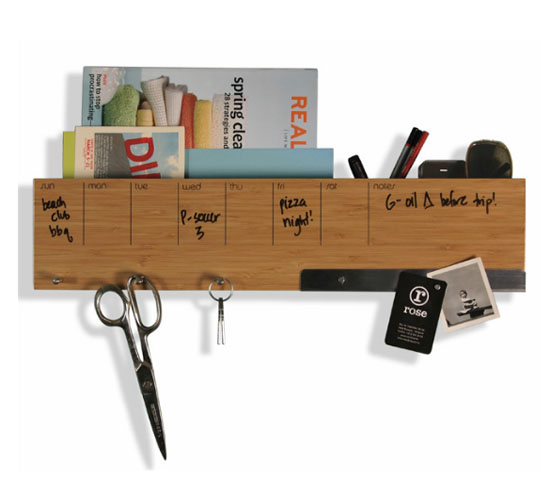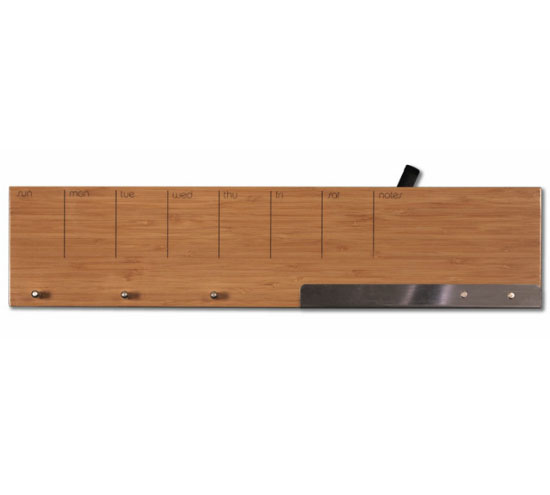 In addition, the wall caddy also has two magnets to hold your postcards as well as photos. The magnets are already included in the package when you purchase along with the dry erase pen, so you can instantly enjoy. Installing the wall caddy is dead easy because when you buy a piece or two of Bamboo Wall Caddy, it already comes with mounting hardware along with two strong magnets and dry erase pen. [Click here to checkout Bamboo Wall Caddy from Three by Three]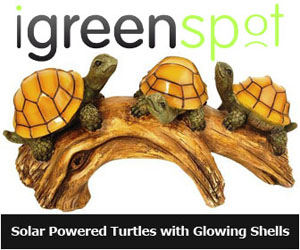 Our Recommended Partners
Archives