Keep your gardening tools nice and tidy near the garden with this space saving Gardenside Potting Cupboard. You can hang it on the wall, the front door opens flat, creating a potting station. It's a nice cupboard to keep your gloves, markers, twine, or any hand tools, it doesn't take much space since it can be mounted on a wall. Just in case you need to install this cupboard away from home but closer to your garden, you can purchase additional metal stand to hold it in style.
Keeping your tools and supplies near your lovely garden would save you multiple trips back and forth to the garage or shed. Since the door opens flat, it's a nice potting station to set down your cold drinks on a hot day or any tools. The wood material is treated with earth-friendly preservative, protecting it from freezing temperatures. [CLICK HERE to get more details about Gardenside Potting Cupboard]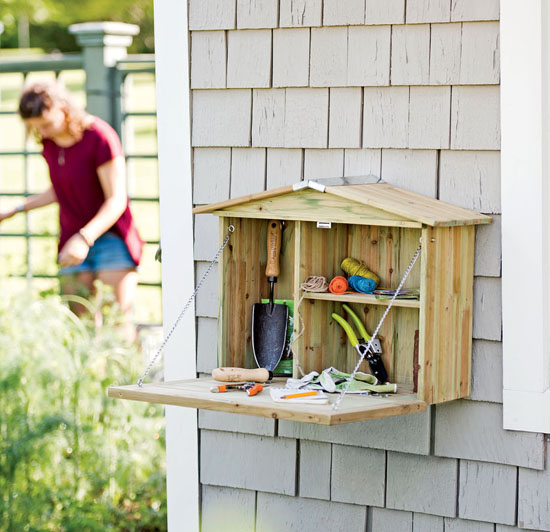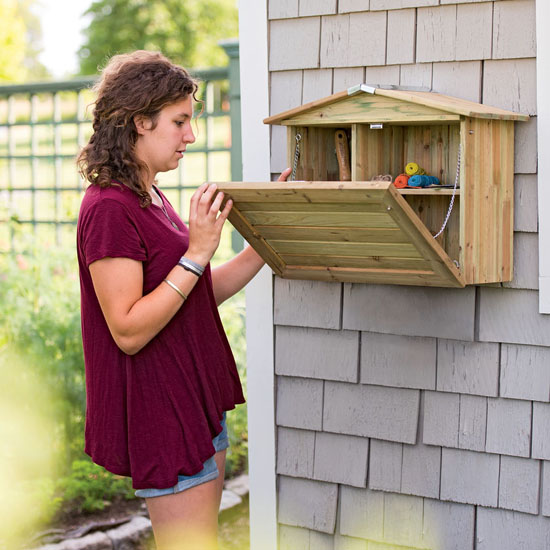 May your Days be Merry and Bright and all your Holidays be Green. Merry Christmas Everyone!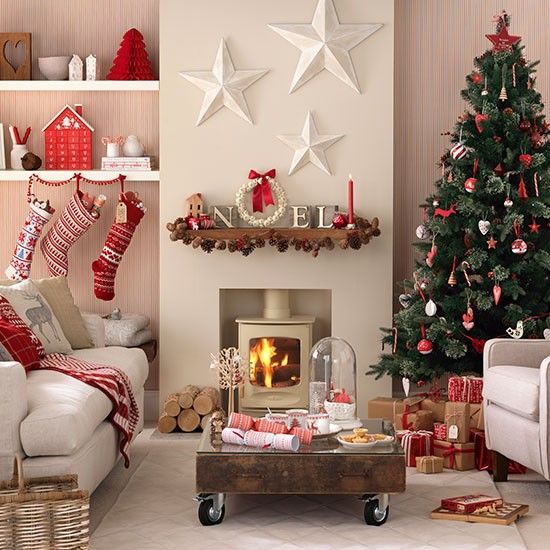 Available in 3 size options, Bucky, a bamboo wood reindeer would decorate your house with Christmas spirit in an environmentally, animal friendly way. It's a nice wall mount to display your love for wildlife without actually having to harm one. Each product is laser cut from fast-growing, naturally renewable bamboo, it means that you can also customize your own Bucky, just fit those pieces together and paint it if you want to, or whatever else you want to do to fit the room décor theme. The model is not just a reindeer, you can also buy a lion, an elephant, or a rhino head from the merchant. [CLICK HERE to checkout the price of Bucky The Bamboo Wood Reindeer]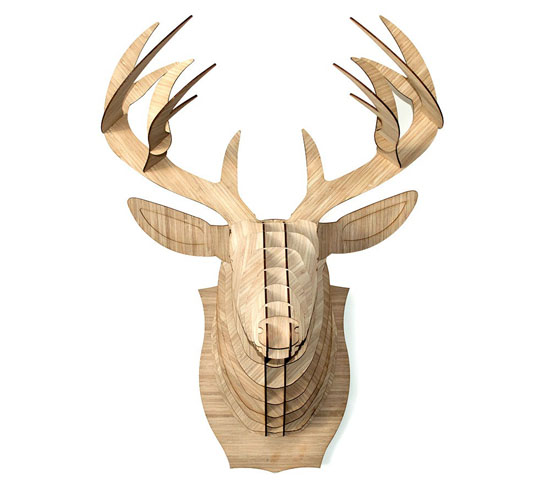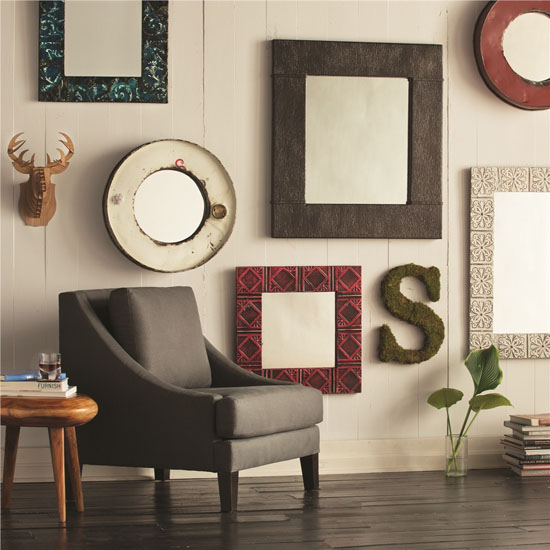 Awesome … this was one word that came on our mind when we read about this Solar-powered VW Bus. Brett Belan and Kira Belan are the couple behind this project, they both love clean power and care about our environment. Brett has great passion in building power plants, started when he was still in high school. Now, with great EV revolution around us, Brett wants to create something of his own, powering vehicles simply off the sun or win, the sky is the limit.
As a camper van, this Volkswagen Bus requires a lot of power, therefore, the surface area is perfect for a large PV array that can tilt for a maximum solar exposure. At the same time, that large space underneath the panels can be used for more elbow room in the bus. There are four 305watt LG panels installed on the roof and 1,200watt array pivots at the front of the van. There are actuators that can tilt the array for a maximum of 40-degree, for optimum output.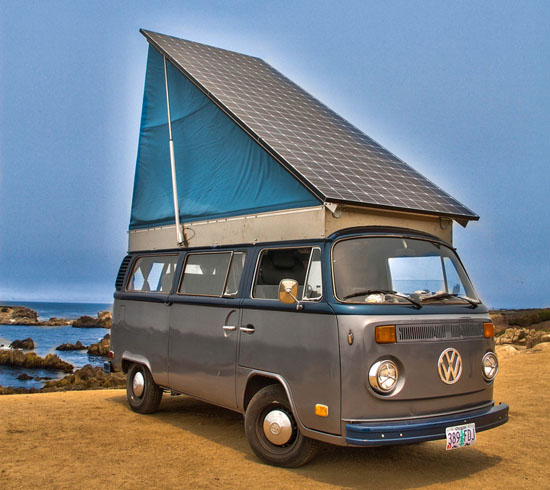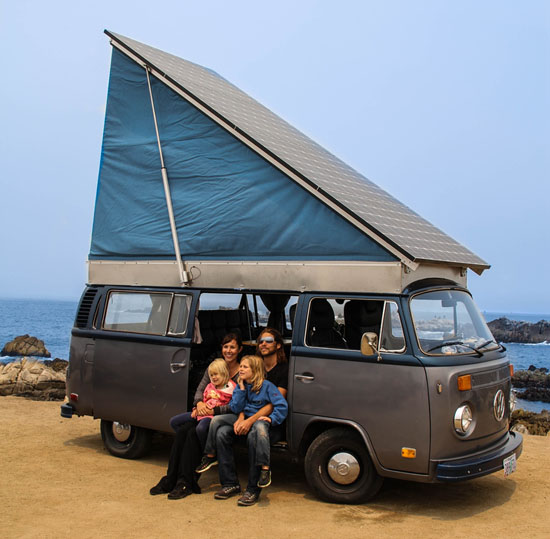 Gardening is a fun thing to do, but long time kneeling can give pain to your knees. That's why Ohuhu Garden Kneeler and Seat is a life saver. This garden seat would reduce pain that usually caused by long-time stooping or kneeling, at the same time, it also keeps you away from grass stains and dirt.
Each seat is crafted with steel pipe, plastic, and EVA, it is sturdy but very light. Featuring foldable design, it is highly portable and easy to store. The sturdy steel construction can accommodate weight up to 150kg or 330.69lbs. The thick cushion would make you feel comfortable when kneeling, you can also turn it upside down to use it as a chair. By the way, it comes with a nice garden tool pouch. [CLICK HERE to get more info about Ohuhu Garden Kneeler and Seat]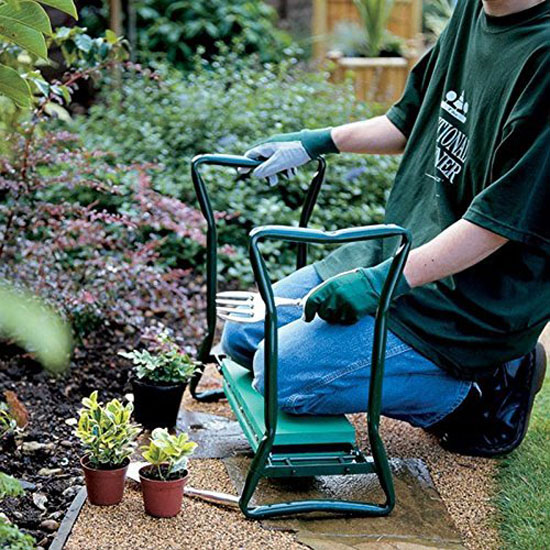 Update: It seems that this bamboo chair is no longer available, but we have found similar bamboo dining chair that you might, click here.
Made from Moso Bamboo, complete your house with this eco-friendly Bamboo Pure Harvest Dining Chair. This chair features clean and simple lines, adding modern and warm touch to your dining room. Besides looking good, this chair also offers comfortable seating experience.
The material reflects the warmth of nature, it's perfect for green conscious home owner, especially when the dining table is also made from Bamboo. Bamboo chairs would complete the set. It doesn't have to complete your dining space, it also goes well in any room of the house. Crafted from 100% solid bamboo, each chair demonstrates beauty, strength, and feel of exotic tropical hardwood. Yes, bamboo is sustainable material and is harder than red oak. Each chair is finished with a protective, no-VOC finish, it'll stand the test of time. [Click Here to get more information about this bamboo dining chair]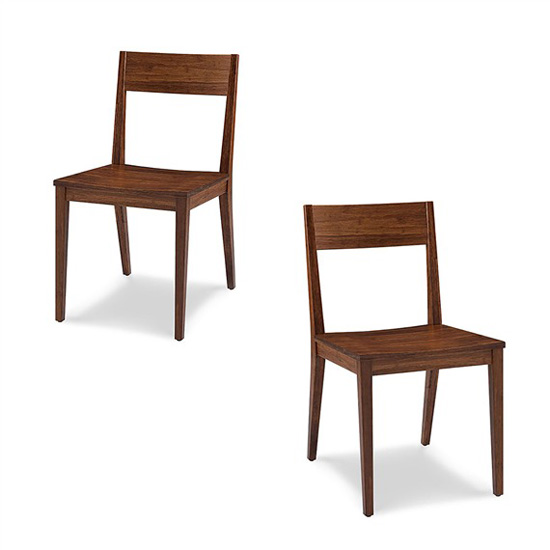 Take advantage of your food waste, Worm Farm Composter transforms any vegetable scraps to valuable fertilizer. The composter features modern and attractive design, you can place it in corner of your kitchen or near garbage bin, it's really easy, no fuss and no mess. Worms would do all the work, it turns your food scraps into nutrient-rich fertilizer, it's a nice green project to teach children about the environment.
Once the process starts, you can add up to 0.5 pound of food scraps per day to the composter (you need to purchase the worms separately). This amount is about an average food waste for a family of four. You need to also remember that 68-degree F is the ideal temperature for the composter.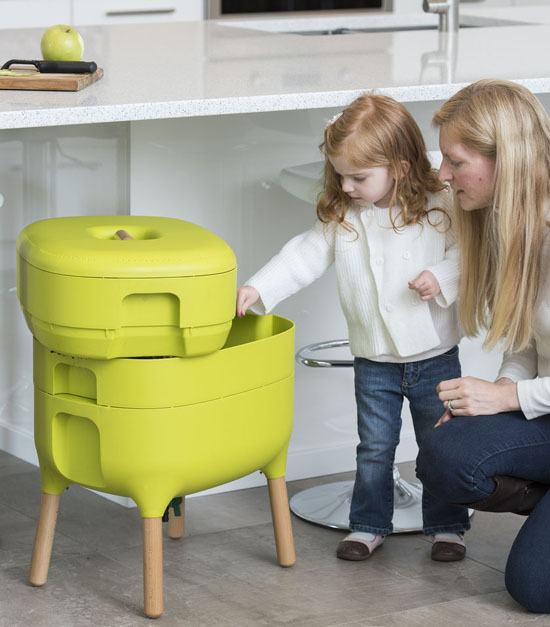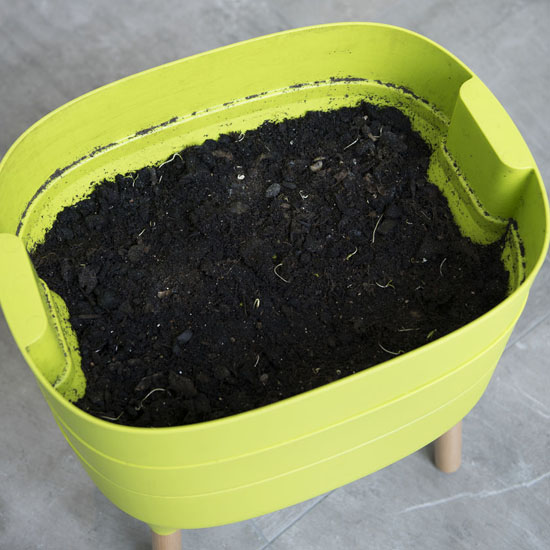 Show off your surfboard in style with this Tripped Barrel Bamboo Surfboard Rack. As a surfer, we believe that you do care about our environment, this wall rack is made from bamboo grain and finished with rich golden color. Even though it is mean for surfboard, this rack is also perfect to display your skateboards or snowboards. Tripped Barrel wall rack features nice, artistic style with great stability and only for limited time, this model is offered in carbonized and natural colorations.
Each rack is crafted from strong, solid ½-inch bamboo, it can support up to 100 lbs. The installation process is very easy since it comes with unique mounting system that requires only minutes to get everything done. We really love the mounting system design, making the cradles adjustable and interchangeable with other series. Made in USA, this wall rack will certainly display your boards in sustainable way. [Click Here to get more details information about Tripped Barrel Bamboo Surfboard Rack]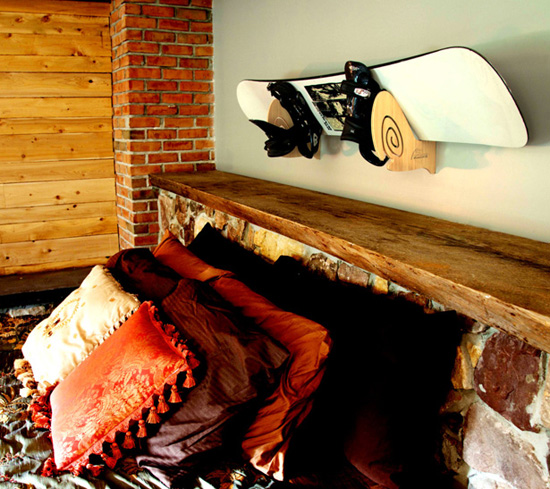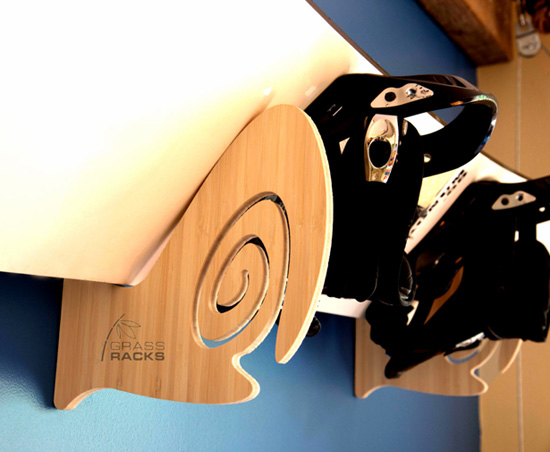 Carry your wine with you in a safe VINE Insulated Stainless Steel Wine Bottle. This wine bottle or wine growler can hold up to 750ml, a perfect traveling companion for a beach party or dinner party. You can safe yourself from carrying breakable glass bottle, no more pouring wine from a cardboard box. Each bottle carries EcoVessel's signature TriMax Triple insulation technology, it will keep your wine at the perfect temperature for hours, allowing you to enjoy your first sip to the last in great satisfaction. Enjoy your drink the way it was inteded, the technology maintains ideal temperature up to 36 hours.
It's a nice gift for anyone and yourself, thanks to premium 18/8 stainless steel, BPA, and liner free, this bottle maintains true taste of your wine. It's been designed with secure and leakproof top. The sophisticated packaging also comes with brush and funnel, nice isn't it? [Click Here to get more details about this recyclable Vine Wine Bottle]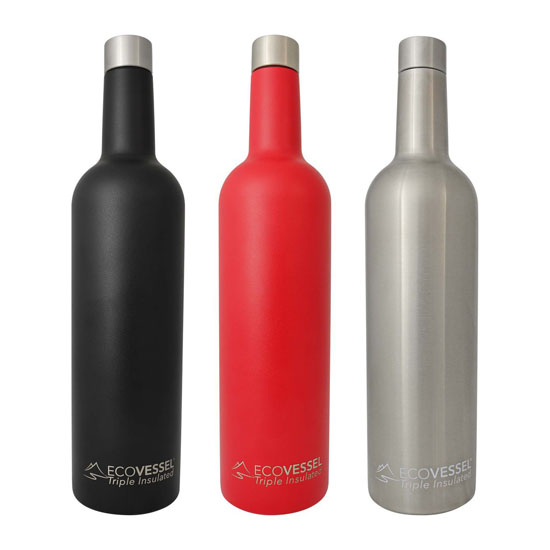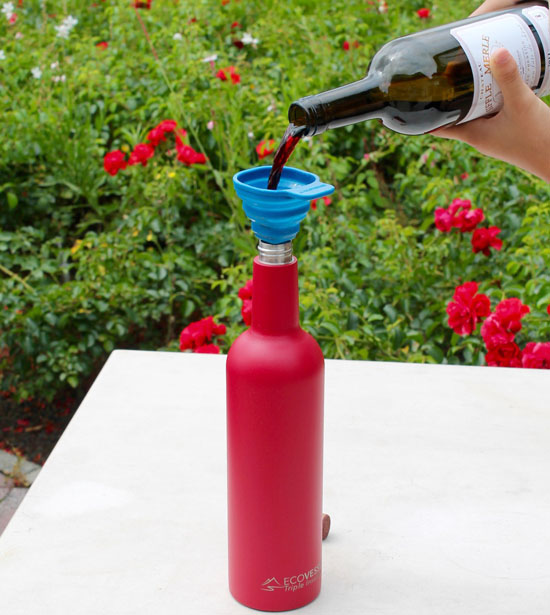 From : EcoVessel
Butterply Desk, yes, you read that right, it's not a typo, it's not Butterfly, it's Butterply. Designed by an award winning design studio, UPSOP, Butterply Desk offers a practical desk that you can assemble without the need of screws or tools. It comes with several functional modules to meet user's needs, the height can be personalized, this is an elegant crafted furniture for your home or office.
Constructed out of sustainable plywood (hence the name), the innovative design allows the frame's height to be adjusted, thanks to in-house developed smart joinery system. This desk is weather resistant as well as moisture-fluctuations resistant.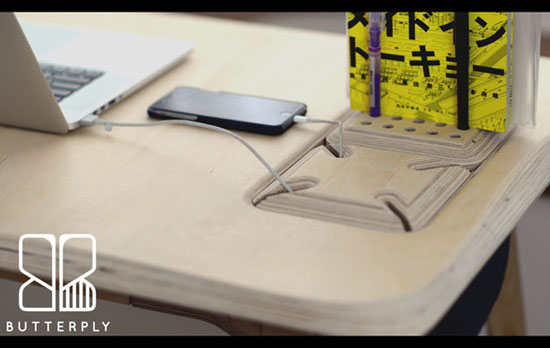 Our Recommended Partners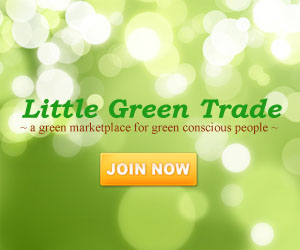 Advertise with us
Archives
Recent Topics Searched