Keep your dirty laundry organized, Trinity EcoStorage 3 Bag Laundry Sorter offers a stylish laundry station that you can place in the bathroom, closet, laundry room, or bedroom area. As its name suggests, you can say that this unit represents eco-friendly production, it features three removable cotton bags and three slatted shelves.
The minimalist design makes this bamboo laundry station blends beautifully with contemporary or modern décor. Those bags are 100% cotton while the handles are bronze powder coated, curved handle design makes it easy for grab-and-go. There's no toxic chemical used during the production.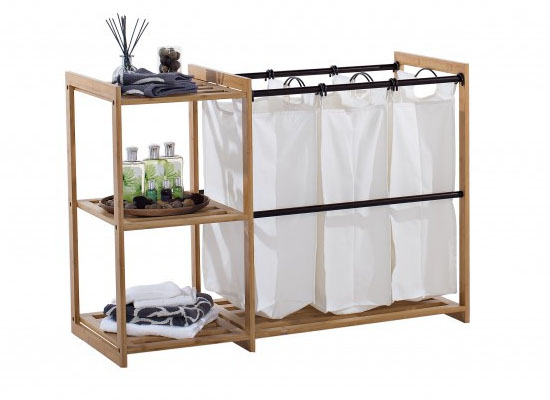 This Eco-Friendly Bamboo Multi Charging Station can be personalized with your desired text. It would be a nice gift for anyone who loves green products. Featuring modern design, it has interior elastic bands that hold excess cord from tangling, there are dividers to keep your mobile devices upright, from laptop, tablet, to phones. It's a nice way to keep your smart gadgets organized, you can enjoy nice and clean work area, reducing unnecessary clutter from your desk. To keep the top and base together, this charging station uses magnets. Just in case you need something smaller, the company also offers a bamboo phone charging dock. [CLICK HERE to get order details of Eco-Friendly Bamboo Multi Charging Station]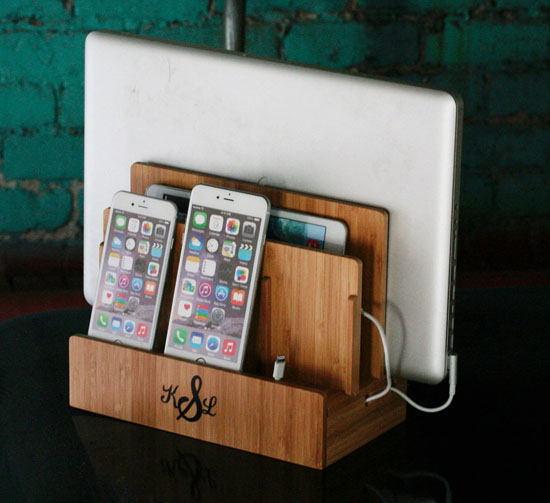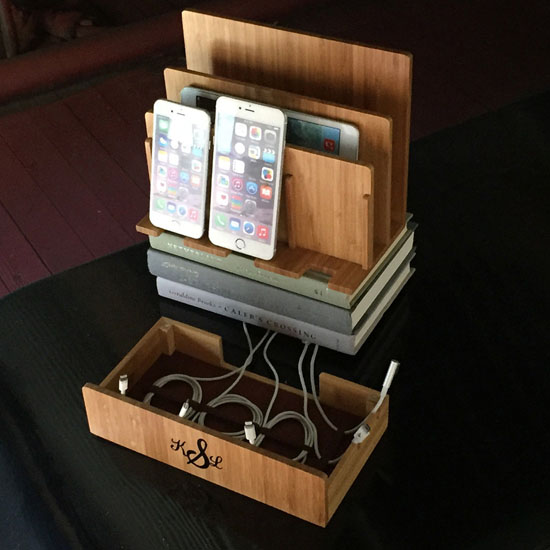 Salvaged from destruction, Root Wood Planter was born out of Fir tree stumps, which are usually left behind after sustainable logging. These tree stumps are usually removed to help accelerate the recovery, but hey, as you can see here, they can be transformed into unique and beautiful planters for your plants. Each one is hand carved by artisans, you won't get ugly left over tree stumps, instead, you get a beautiful and completely unique piece with different shape and marks, marbling and graining.
It's a planter that is directly pulled from earth, how cool is that? It can be an attention grabber in any room or a conversation starter among nature lovers. Fill this pot with your favorite flowers, it would look so exquisite in any room, it is not too heavy to carry, we highly recommend that you use it for indoor only. It is not recommend for use with liquids, you need to handwash only with mild soap and wipe it dry. [CLICK HERE to get order information of this Unique Root Wood Planter]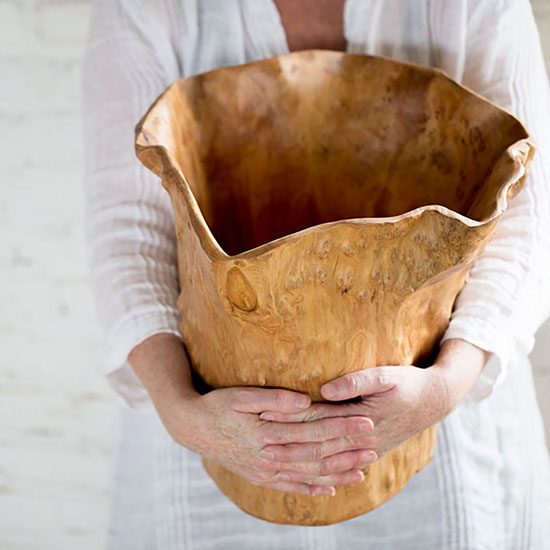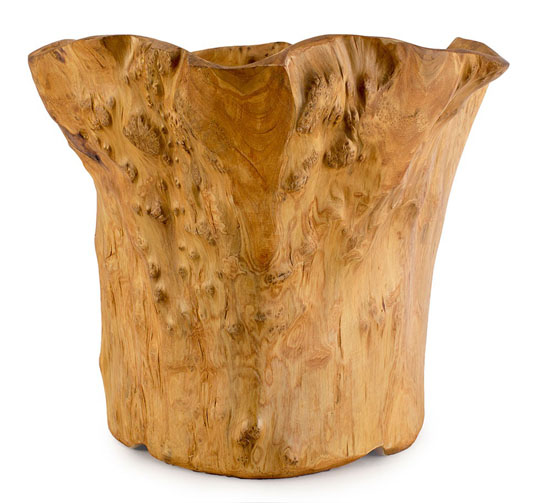 Completely handmade, Cardboard TRIANGLES Suspension Lamp offers unique, geometric shape to bright up any room. Each lamp is composed of triangles folded and assembled to each other, pretty cool for cardboards huh?
Due to the design, light would diffuse in the center in a play of shadows and lights. This round cardboard lamp comes in white or natural color with a diameter of 19.5-inch. Each unit is priced at 160 Euro.
From : Dany Gilles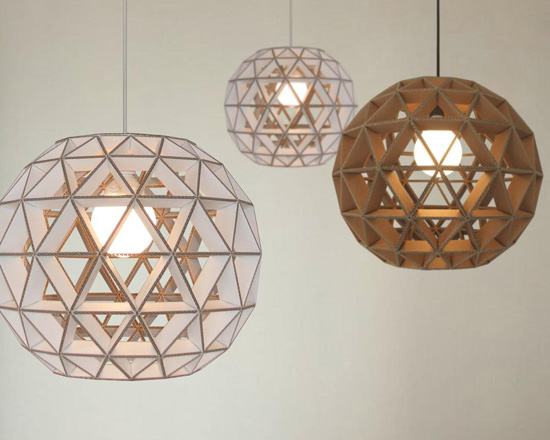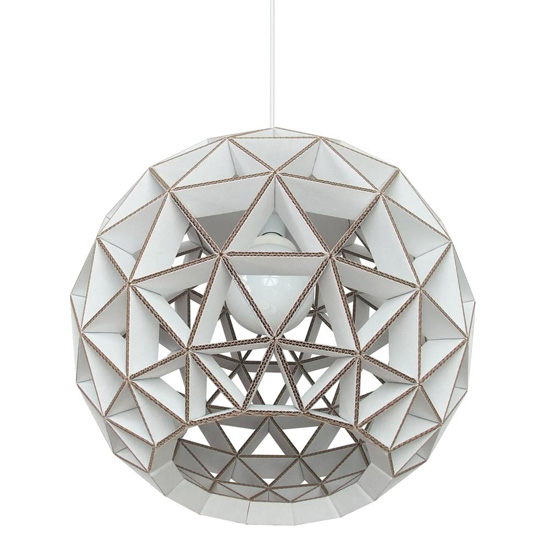 When you explore Paris, you probably see Uritrottoir outside the Fare de Lyon train station. It's a urinal planter, yes, urinal, a place where you can pee, legally. Public restrooms can be gross but it is also illegal to pee on the wall or public places. Uritrottoir can be translated as "pavement urinal", an eco-friendly spot to pee. It's not a container, it consists of two boxes that hold plants, completed with fertilized soil, the main area of the urinal sends your pee down to the odor-fighting dry straw that fills the lower box. Basically two boxes which are stacked on one another, the top for the plants and the bottom to contain your pee. There's a sensor that tells when the lower compartment needs to be sent to composting facility. Your waste is then composed and used as fertilizer for gardens, parks or even those plants that grow out of the top urinal.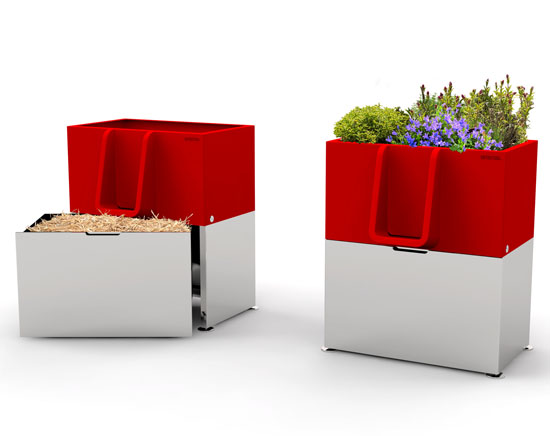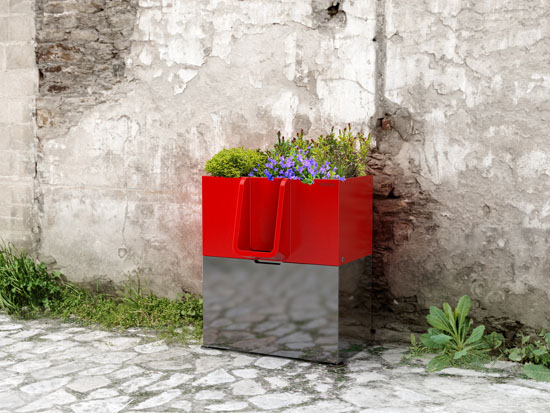 The combination of recycled iron and quality craftsmanship produces beautiful Sutton Recycled Copper Mirror. It's an elegant and beautiful mirror that features hand-woven strips of copper, a nice way to demonstrate that recycled products don't have to be ugly. We really love that swirling color and natural patina blends perfectly on a solid recycled iron frame.
The material, one-of-a-kind copper that contains 95% recycled materials and comes from a mill founded in 1801 by Paul Revere, so yeah, this mirror is available in limited numbers. Using only clean burning natural gas, the manufacturer uses only iron from local scrap steel. It means that the iron could come from used automobiles and byproducts of manufacturing. Available in 2 sizes: small and large, this mirror certainly highlights the room wherever you install it. [CLICK HERE to get more details about Sutton Recycled Copper Mirror]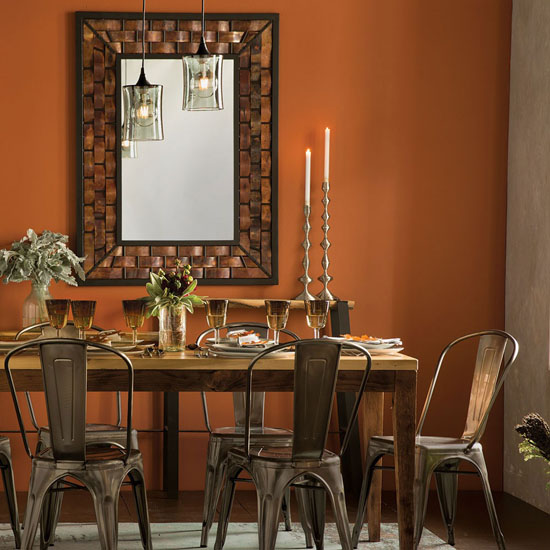 Keep your gardening tools nice and tidy near the garden with this space saving Gardenside Potting Cupboard. You can hang it on the wall, the front door opens flat, creating a potting station. It's a nice cupboard to keep your gloves, markers, twine, or any hand tools, it doesn't take much space since it can be mounted on a wall. Just in case you need to install this cupboard away from home but closer to your garden, you can purchase additional metal stand to hold it in style.
Keeping your tools and supplies near your lovely garden would save you multiple trips back and forth to the garage or shed. Since the door opens flat, it's a nice potting station to set down your cold drinks on a hot day or any tools. The wood material is treated with earth-friendly preservative, protecting it from freezing temperatures. [CLICK HERE to get more details about Gardenside Potting Cupboard]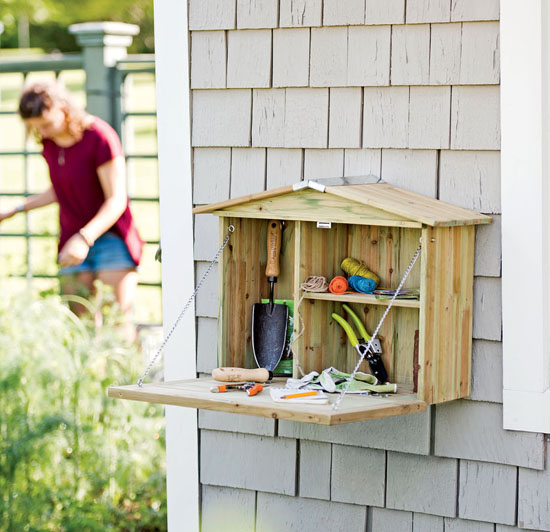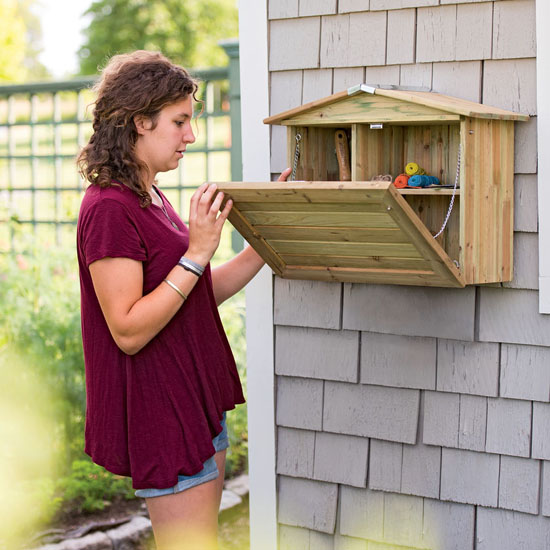 May your Days be Merry and Bright and all your Holidays be Green. Merry Christmas Everyone!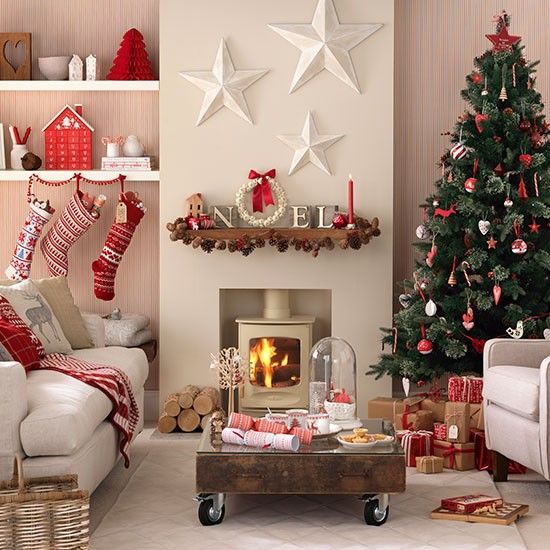 Available in 3 size options, Bucky, a bamboo wood reindeer would decorate your house with Christmas spirit in an environmentally, animal friendly way. It's a nice wall mount to display your love for wildlife without actually having to harm one. Each product is laser cut from fast-growing, naturally renewable bamboo, it means that you can also customize your own Bucky, just fit those pieces together and paint it if you want to, or whatever else you want to do to fit the room décor theme. The model is not just a reindeer, you can also buy a lion, an elephant, or a rhino head from the merchant. [CLICK HERE to checkout the price of Bucky The Bamboo Wood Reindeer]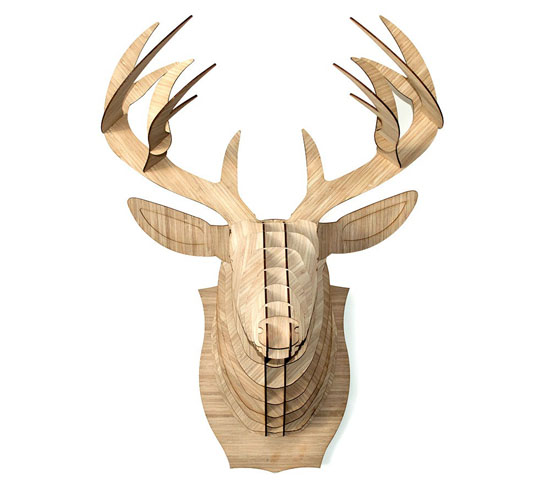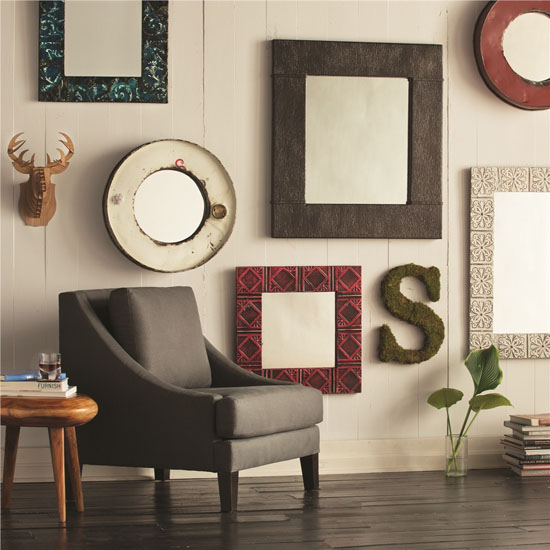 Awesome … this was one word that came on our mind when we read about this Solar-powered VW Bus. Brett Belan and Kira Belan are the couple behind this project, they both love clean power and care about our environment. Brett has great passion in building power plants, started when he was still in high school. Now, with great EV revolution around us, Brett wants to create something of his own, powering vehicles simply off the sun or win, the sky is the limit.
As a camper van, this Volkswagen Bus requires a lot of power, therefore, the surface area is perfect for a large PV array that can tilt for a maximum solar exposure. At the same time, that large space underneath the panels can be used for more elbow room in the bus. There are four 305watt LG panels installed on the roof and 1,200watt array pivots at the front of the van. There are actuators that can tilt the array for a maximum of 40-degree, for optimum output.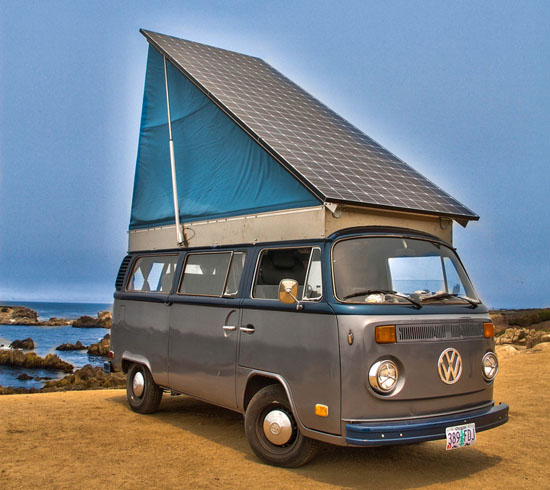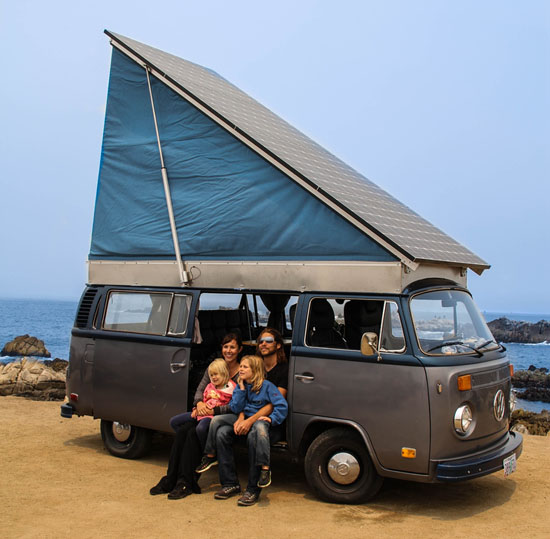 Our Recommended Partners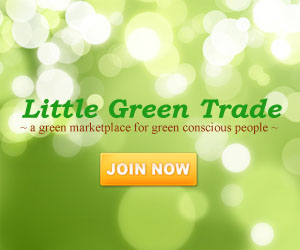 Advertise with us
Archives
Recent Topics Searched