ThermalTech introduces a smart fabric technology in a form of jacket that captures the sun's heat to keep you warm. This innovative jacket keeps you warm faster for longer period of time yet with less bulk compared to traditional outerwear. The company wants to offer you a solution to keep your body warm in colder weather without having to choose between bulk for optimal warmth or sleekness for fashion. The solar capturing smart fabric technology comes in form of jackets, they are lightweight, breathable, and waterproof.
Aside from taking advantage of sun's ultraviolet rays, the fabric can also use energy from artificial light sources. It transforms then into the heat up to additional 18F in just minutes. Its stainless steel mesh fabric threads are lightweight yet strong, giving better lifetime use while the paper-thin design reduces the additional weight.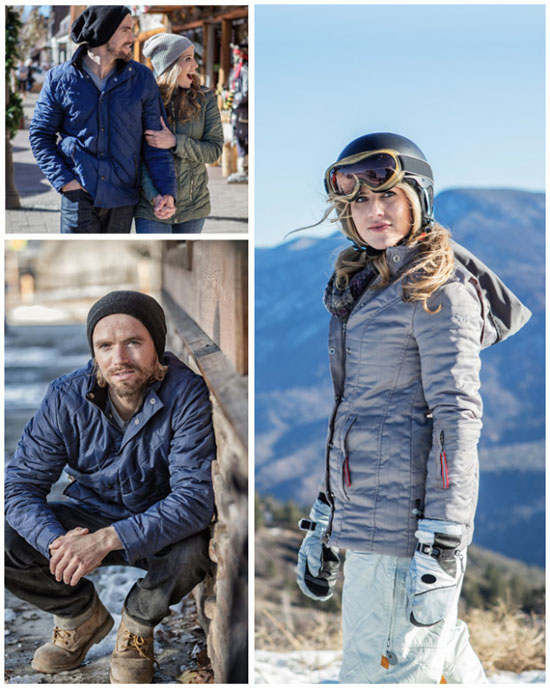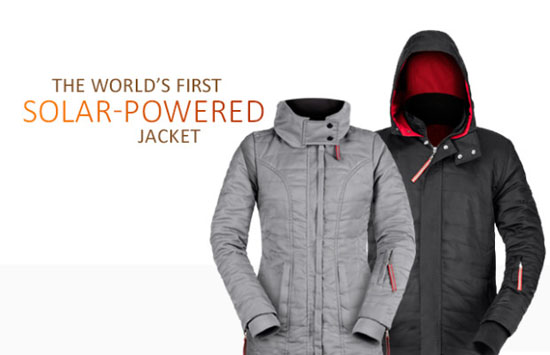 Gorgeous lampshade can be made with recycled coffee filters, you will believe this once you browse the collections from Vilma Silveira Farrell. Each shade is beautifully handcrafted by Vilma, so each one is unique and one of a kind. Using recycled coffee filters, dyed with blue water based paint, you'll get one cool lamp where its light flows beautifully through stains, what a unique design indeed.
Available in ceiling lights or table lamps, you can choose the color of the frame, from black, yellow, green white, or red, there are several color options you can choose. The shade features European fitting with open top and bottom for good circulation of air.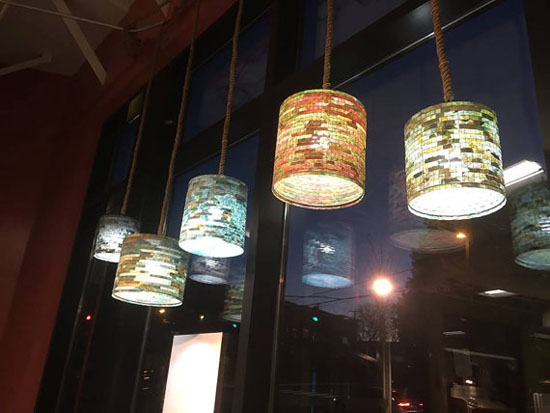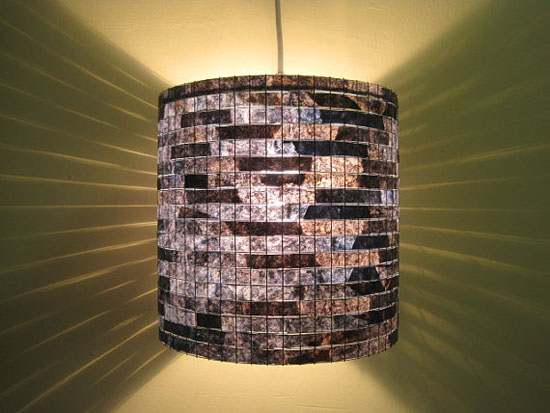 For the love of cooking, having a large cutting board means that you have spacious area to prepare your meal. For green conscious people, you might prefer to use this Extra Large Bamboo Cutting Board from Premium Bamboo. It's a large cutting board that comes with a drip groove that collects juices from vegetables, meats, or fruits, making it easier to clean up.
This cutting board is thick, strong, and durable, the kind of 100% antimicrobial bamboo board that won't dull your knives. The natural and eco-friendly material is bio-degradable, the generous size can hold fruits, vegetables, and large sized meat with no problem. The less porous of bamboo means fewer spaces for bacteria to get trapped unlike those wooden cutting boards. Measuring 18-inchx12-inchx3/4-inch, this big cutting board can be easily cleaned using just soap and water, just wipe it clean.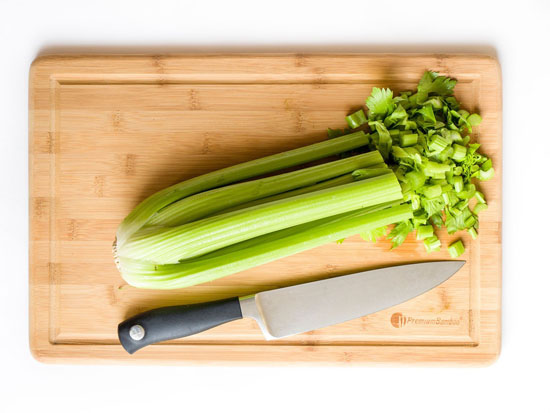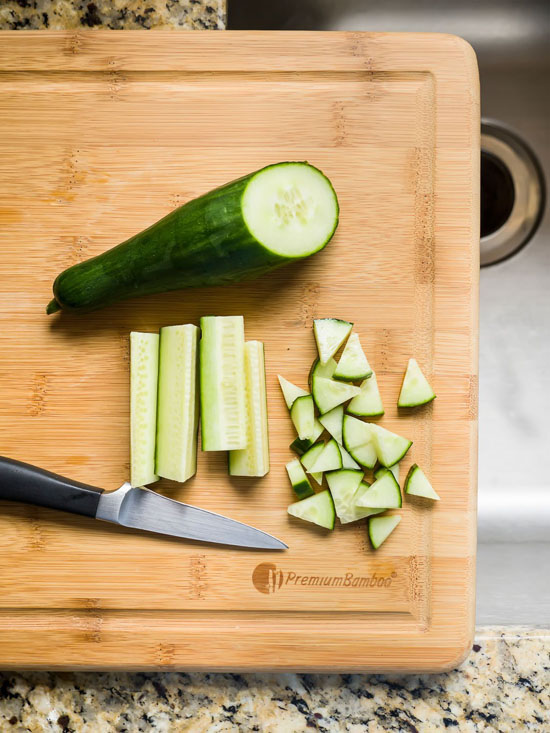 Decorate your house with green ornaments this holiday season. Sustainable Wood Snowflake Ornaments is a set of 15 snowflake pieces that will make unique decoration, each piece is laser cut for precise angles, the material comes from sustainable woods grown on family farm. So, instead of buying mass produced plastic ornaments, why not try to be greener this holiday. Each ornament measures 1.5-inch in diameter, you can buy as many as you like to decorate the whole room or you can buy it for friends and family. This set comes packaged ready for gifting in a nice engraved box made from post-consumer recycled materials. [Click Here to get order information of these Wood Snowflake Ornaments]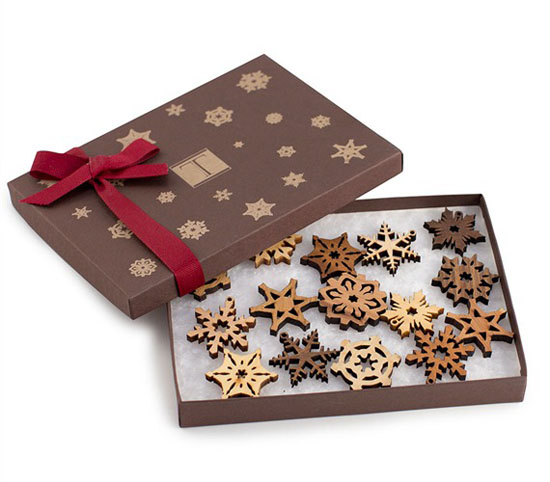 From : Bambeco [Buy It Here]
It's time of year where we're going to celebrate Halloween, if eco-friendly is part of your daily routine, you might want to checkout our tips to celebrate this special day in a greener way.
1. Trade Costumes
Halloween costumes play the biggest part in celebrating this special day, however, it doesn't mean you have to buy a new one each year. You can host your own costume swap, trade costumes with your family and friends or create a new one from old clothes. You can add some accessories here and there from yard sales or resale stores. We believe Halloween costumes should be spooky and fun, not necessarily fashionable.
2. Eco Friendly & Healthy Halloween Party Treats
Instead of buying mass produced candies and chocolates, why not choose organic ones. One of great brands we recommend is Yummy Earth Organic Lollipops, a company founded by two dads who wanted only healthy, dye free candies for their kids. We highly recommend that you make your own treats, they would be healthier such as homemade caramel apple pops (Lilyshop.com), boo-berry bats (Bittersweetblog.com), or homemade kitkat bars (Milkandmode.com).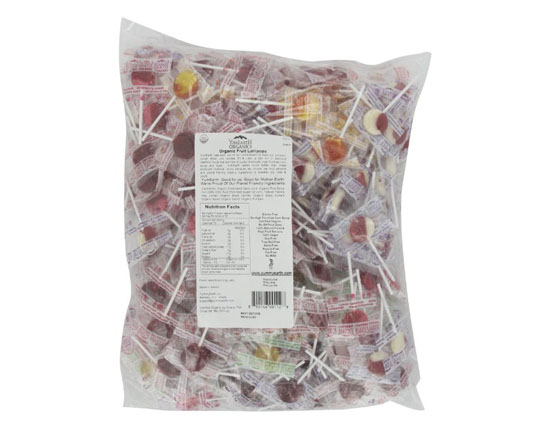 Pure Bamboo Modern Bread Box features modern design that fits perfectly in any kitchen, especially when you are a green conscious people. Made of 100% bamboo, you can be sure this box is an eco-friendly product. The generous size of 17-inchx7.9-inchx7.5-inch allows you to keep a lot of bread, you can easily use light water to keep it clean. This box features tight-seal magnetic door and easy-open hinges, the quality ensures that you won't have to deal with door or hinges breaking for years to come. We love the flat top, an extra space where you can place cups, bowls, or other small stuff. [Click here to get order information of this bamboo bread box]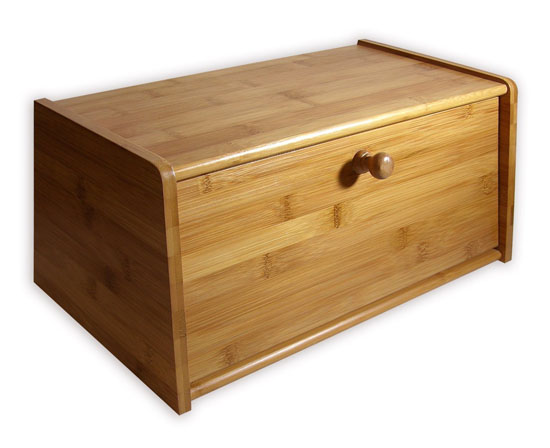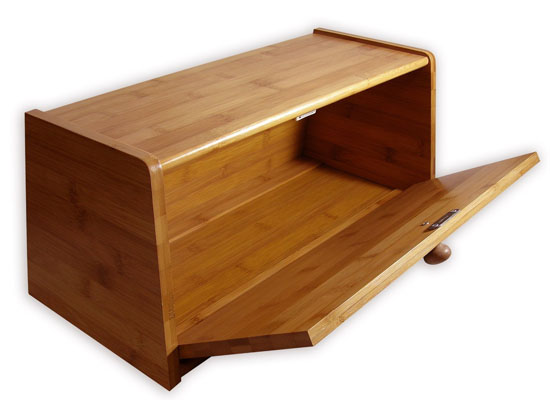 Toys need not to be expensive for our kids to enjoy and this DIY Ferris Wheel Toy Made Out of Recycled Material that we will feature today will make you think again with your decision in buying toys for your tots. Yes! It would be a great relief and some sort of achievement for us parents if we were able to buy our kids the newest and probably the most expensive toy we can afford for them. However, would it be even better if we were able to give our tots the same fun and excitement playing the new toy they have while developing the artistic side of them and most of all able to help save the environment through recycling used items as main materials?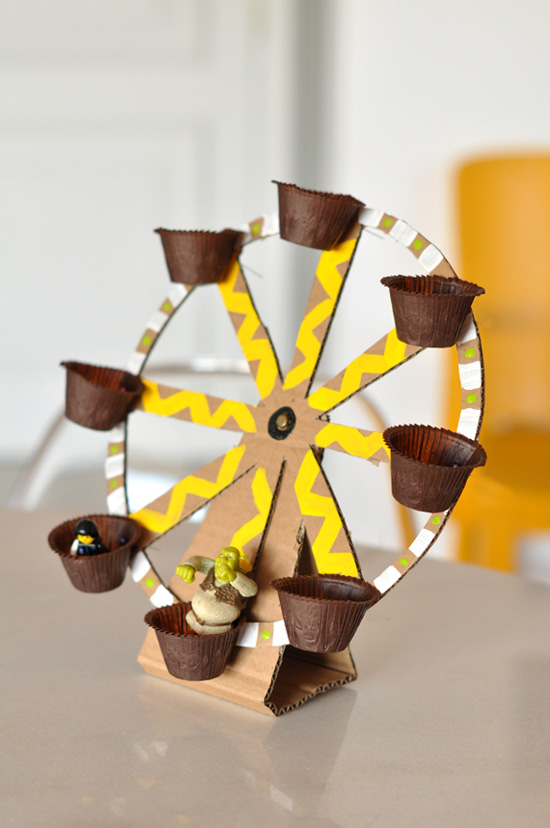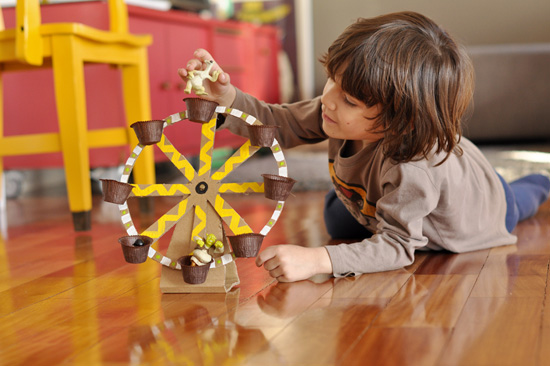 The coconut tree is claimed to be the most useful tree as you can make use almost all of its parts from its leaves to its fruits to its trunk and more. In this article, we are going to feature and share to you the things we can do from a humble coconut shell because there are lots of them.
Wine Lovers, Oceanstar 18-Bottle Stackable Bamboo Wine Rack is a 2-tier rack that displays your bottle of wines in style. As green conscious person, you'll be happy to know that this rack is made of 100% bamboo, no tree is chopped down in order to produce this furniture, it'll fit your modern, green interior. Since it's a 2-tier rack, each row holds up to 9 bottles, giving you space a maximum of 18 bottles in total. The cool thing is, you can place each rack side by side or stack it on top of each other, no hardware or extra tools necessary, simply interlock the blocks and wave bars together.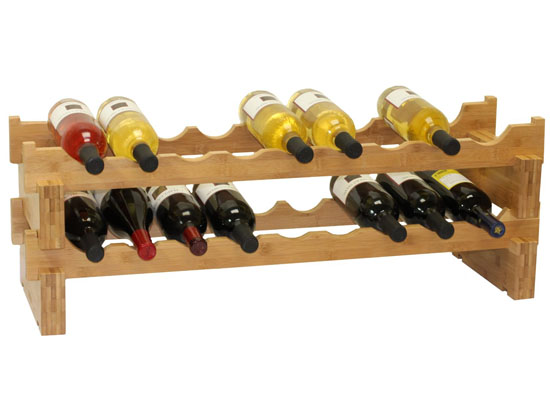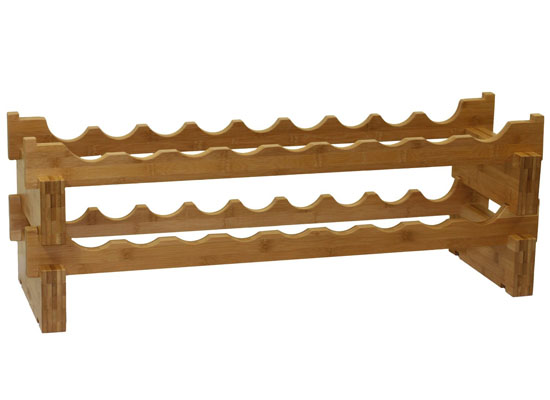 Techne is the sustainable staircase that's worth a thousand words: born as the brainchild of Italian designer, Fontanot, this eco-friendly staircase is the product of in-depth research and creative, avant-garde design. As a prominent fixture in the home, the staircase should make a statement, and with Techne, Fontanot is making a very green statement.
The Techne staircase is a veritable mix between aesthetics and functionality, set apart from the crowd for its innovative material: technopolymer. It is in fact the first staircase in the world to be built using this plastic-like material that is 100% recyclable. The creative mix of material to make Techne is also reinforced with fiberglass, giving it an exceptional mechanical and shockproof resistance as well as elevated levels of tenacity for a sustainable design option that is low impact on the environment and high durability, not to mention stylish.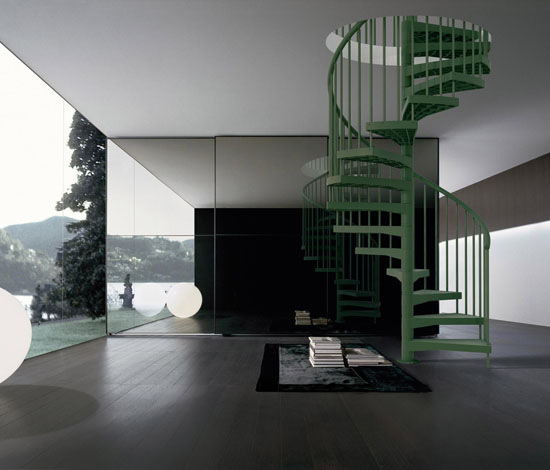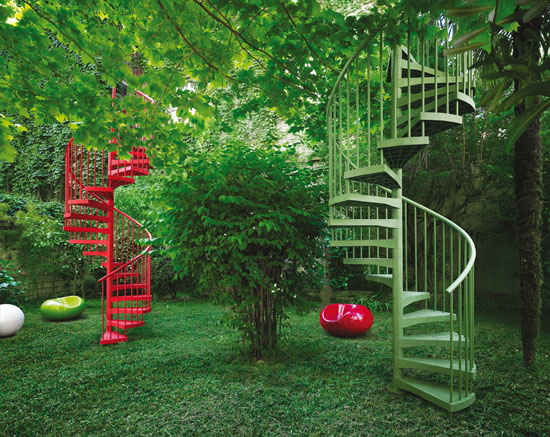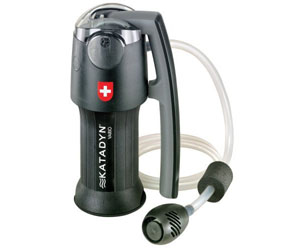 Our Recommended Partners
Advertise with us
Archives