A beautiful décor and functional furniture, Bamboo Pure Palisades Bookshelf would beautifully organize your room. It features 47-inch wide, this bookshelf holds your books, magazines, photo frames in style, perfect for a living room or even an office. The simple structure features 5 shelves with a smart scale, the material is solid Moso bamboo, making it a sustainable furniture for your green home. Open and airy design, just like the style of vintage Mid-Century Danish Modern. It's a nice way to keep everything off the floor, place storage boxes on the shelves, you can organize them at the bottom.
This furniture doesn't have any plywood, particle board, or MDF, it is completely made of sustainable materials, also, bamboo is harder than red oak. The dimensions are 47-inch(L)x13.5-inch(W)x62-inch(H), make sure you have the space for it. [CLICK HERE to get more details about Bamboo Pure Palisades Bookshelf]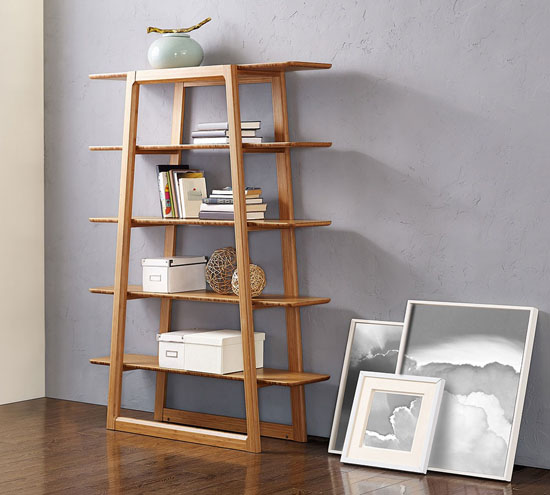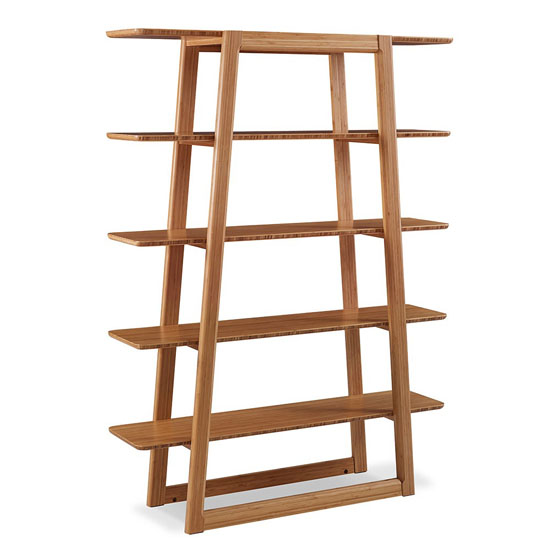 What a lovely horn speaker, Bellaphone No.7 is made from a Herradura Tequila Barrel, a beautiful reclaimed wood product, don't you agree?
Created by Fiddle & Hammer, a Milwaukee based furniture company, they wanted to create handmade heirloom quality furniture, that's why they only use best materials available. This horn speaker design features modern aesthetic to express the warmth of the wood, love of music, and rich industrial past. This is not just prototype, this products are in stock just in case you are interested to get one.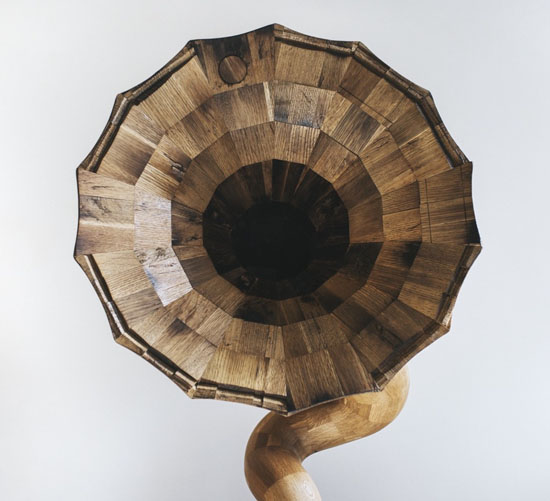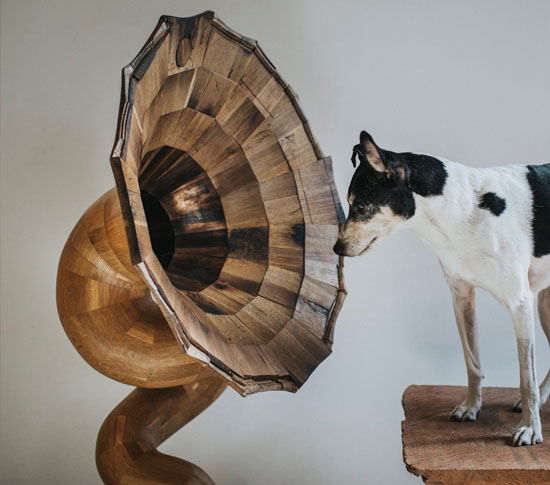 What a lovely mug tree, don't you agree? It's made from real wood! But don't worry, this organic mug tree is made from reclaimed mangosteen wood. Just in case you don't know, when mangosteen trees in Southeast Asian plantations don't produce mangos anymore, they are routinely chopped down and burned. So, why not use these discarded trees into something beautiful and useful? Each product is made from carefully selected trees, especially for the size and branch formation.
Made in Thailand, each one is unique due to the recycled nature of the item, so, don't expect to receive exactly the same product as the image here. Each tree is trimmed, cured, and sanded in order to create those unique mug holders, it would be an attractive piece in your kitchen. It is recommended that you use mineral oil to preserve this mug tree condition. [Click Here to get order information of this unique mug tree]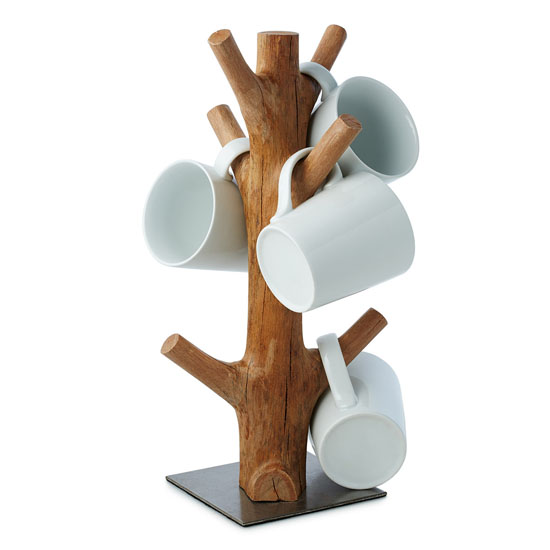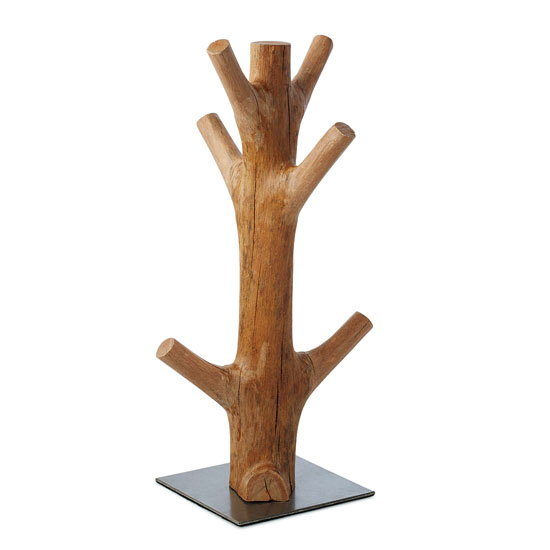 We have arrived at worrying situation of our environmental problems, plastic waste has reached an alarming level that can harm the environment. Fortunately, many countries have become aware of this issue, they have initiated to prevent the use of plastic bags, some even completely ban plastic bags. This public awareness also means the rapid increased demand for eco-friendly carrier bags.
We believe that most of you have known the reason why plastic bags are harmful for our environment, most of them are made from non-degradable material. They also can destroy living organisms that live in plants, water, animals, and even human beings. However, considering the effectiveness, we believe this question keeps popping up inside your head, which one is better, paper or plastic bag?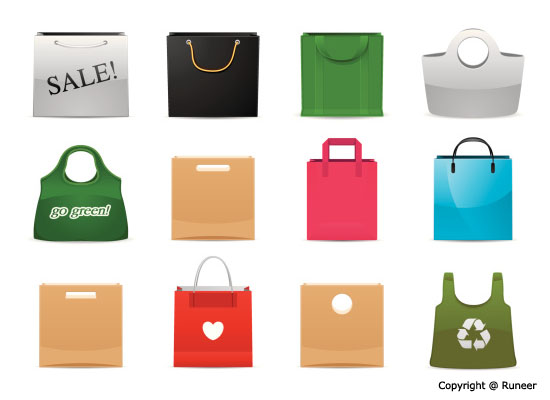 Mountain Forest Hotel is a prestigious and ambitious project from Stefano Boeri Architetti. Located in Wanfeng Valley, Guizhou, China, this project features a masterplan of 400 acres where an inspired hotel project will be built with 250 rooms. The location is known as 10 thousand peaks area, even New York Times has named it as one of best destinations in 2016.
Stefano Boeri Architetti attracted public attention with their two popular vertical forest projects, the company takes green design to the next level. Inspired by nature this hotel would be so green that actually can improve the air around it. For the interior, the company will work together with local artist Simon Ma.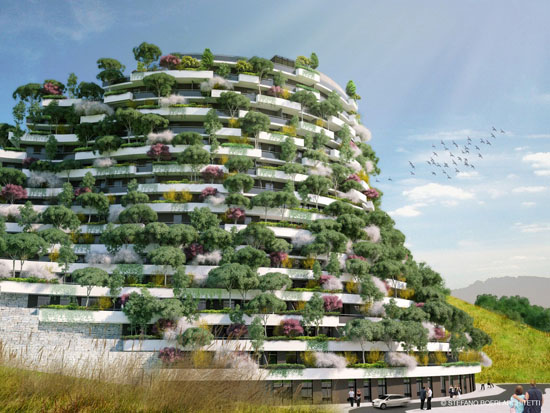 Planning to begin gardening? You might want to try with this all-in-one Gardener's Revolution Tomato Garden Kit, the company promises it can grow 35% more tomatoes for you to enjoy. It is so satisfied when you can consume fruits and veggies from your own garden, but when you live in the cities with no land, that can be a problem. This planter combines 3 innovations to make sure you can enjoy a big harvest of organic tomatoes, each unit comes with 1 Tomato Planter, 20qts. premium organic self-watering potting mix, and 1 lb. of organic tomato fertilizer. The self-watering system provides steady supply of moisture which is necessary for optimal tomato production, the container growing eliminates any weeding and soil-borne diseases.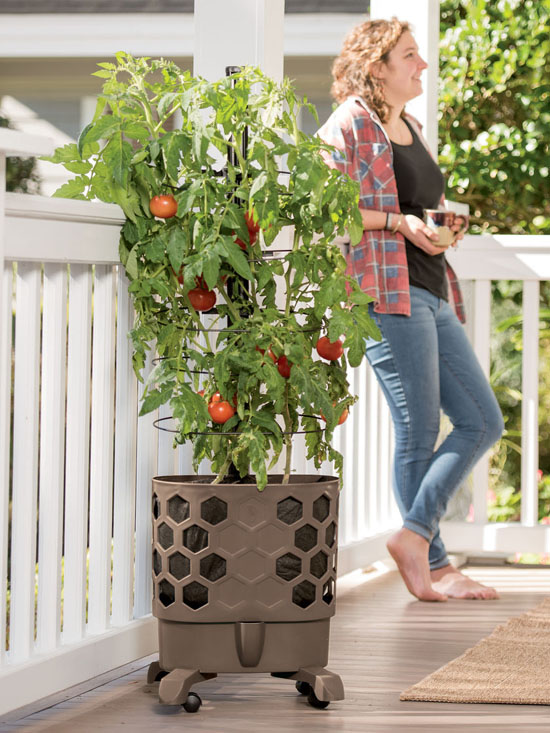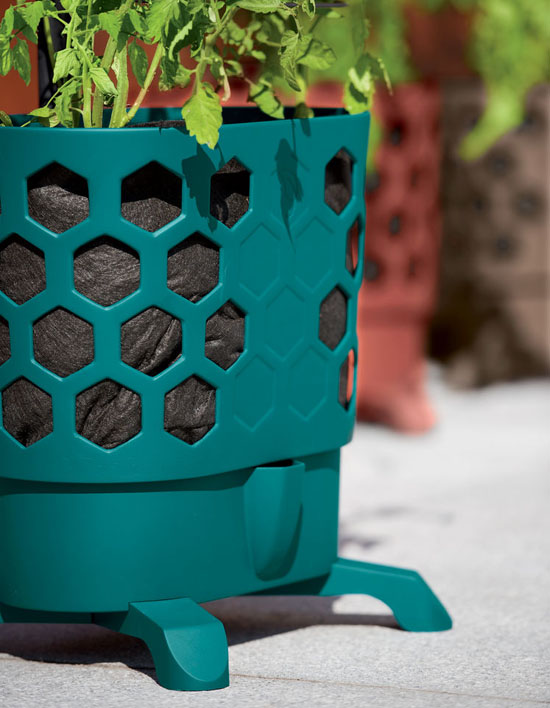 Hosting a dinner on your backyard would be much more festive when you hang these Aurora String Lights to light up the night. It's a solar powered diamond shaped light in white, after recharging in the sun, the light is ready to use at night. You can purchase multiple lights to decorate your porch or backyard. The energy efficient white LEDs would light up the area with its patterned glass, creating beautiful sparkle to their surroundings. Buy multiple lights and that set would be perfect for lining a fence or draped in a tree. Since it uses solar power, you don't need to worry about power cord or electricity outlet, nice, heh? Each diamond features 2.5-inchx2.5-inch dimensions while the string length is 25-inch. [CLICK HERE to get more information about these beautiful Aurora Diamond Shaped Lights]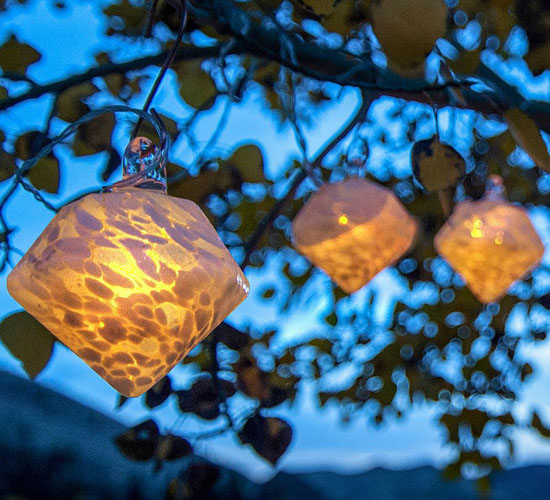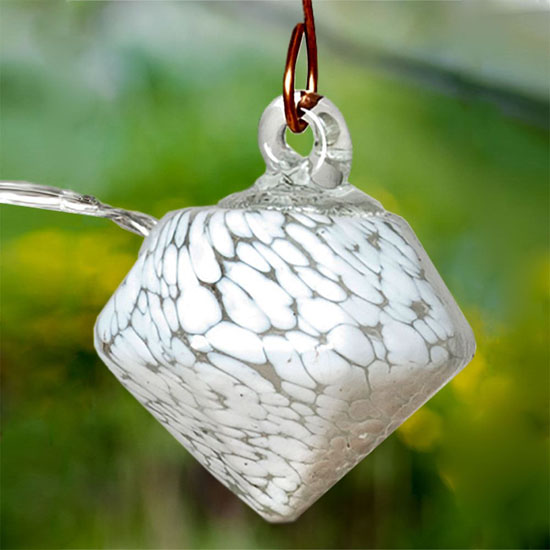 Look at this Natural Handwoven Water Hyacinth Baskets, they are sustainable and made with renewable hyacinth plants that are gathered from river banks. All those materials are woven to create this versatile, rustic basket, finished with bamboo handles. This basket can be a great centerpiece for closet, restroom, or maybe a natural table setting. There are 3 size options available, depending on your needs, you can eliminate clutter with this eco-friendly solution. Due to the material, it is not recommended to carry heavy load with this basket. [CLICK HERE to get order information of this beautiful baskets from Bambeco]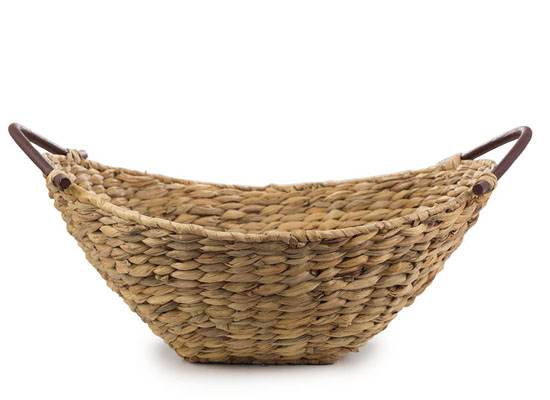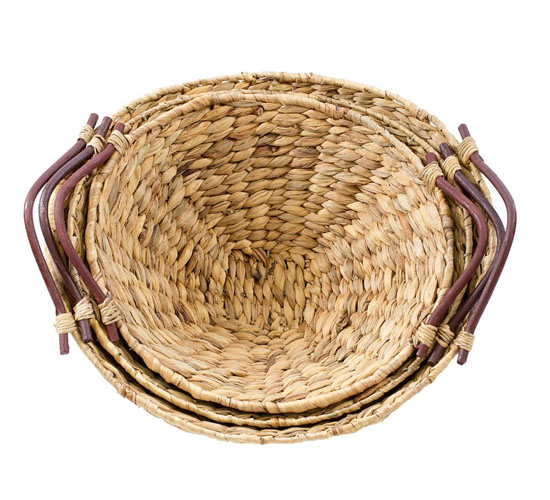 ThermalTech introduces a smart fabric technology in a form of jacket that captures the sun's heat to keep you warm. This innovative jacket keeps you warm faster for longer period of time yet with less bulk compared to traditional outerwear. The company wants to offer you a solution to keep your body warm in colder weather without having to choose between bulk for optimal warmth or sleekness for fashion. The solar capturing smart fabric technology comes in form of jackets, they are lightweight, breathable, and waterproof.
Aside from taking advantage of sun's ultraviolet rays, the fabric can also use energy from artificial light sources. It transforms then into the heat up to additional 18F in just minutes. Its stainless steel mesh fabric threads are lightweight yet strong, giving better lifetime use while the paper-thin design reduces the additional weight.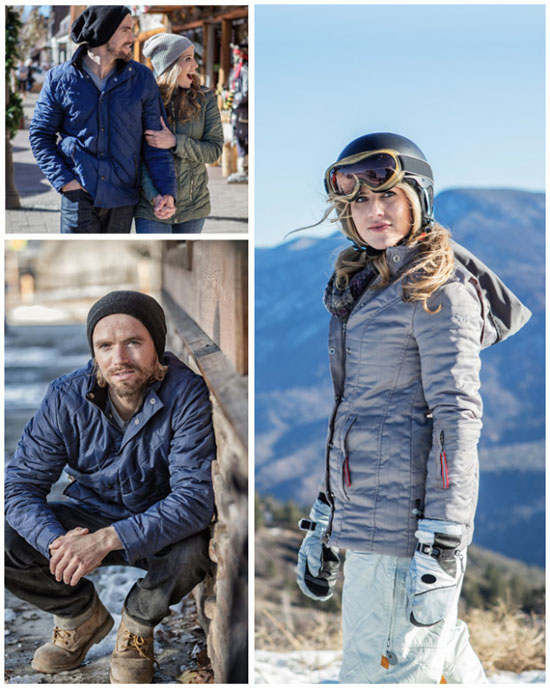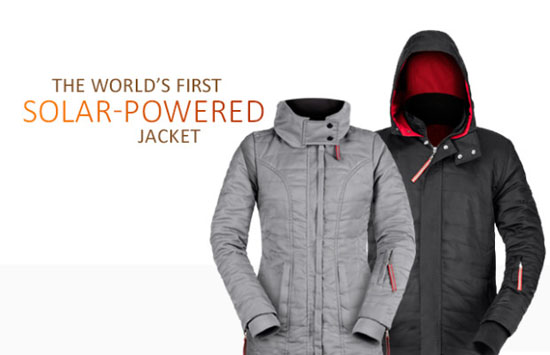 Gorgeous lampshade can be made with recycled coffee filters, you will believe this once you browse the collections from Vilma Silveira Farrell. Each shade is beautifully handcrafted by Vilma, so each one is unique and one of a kind. Using recycled coffee filters, dyed with blue water based paint, you'll get one cool lamp where its light flows beautifully through stains, what a unique design indeed.
Available in ceiling lights or table lamps, you can choose the color of the frame, from black, yellow, green white, or red, there are several color options you can choose. The shade features European fitting with open top and bottom for good circulation of air.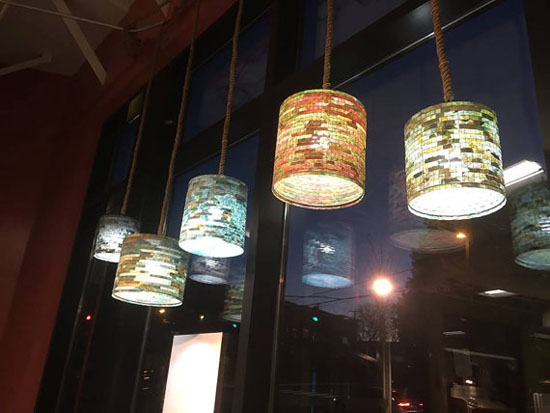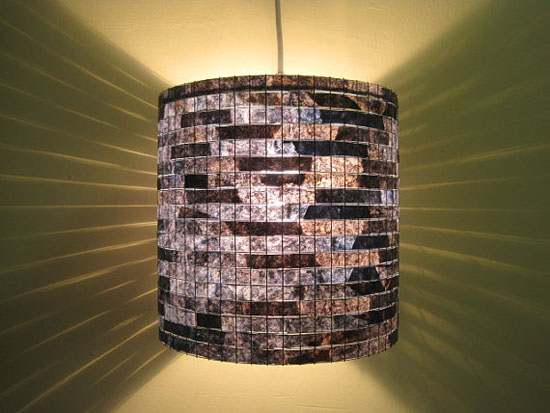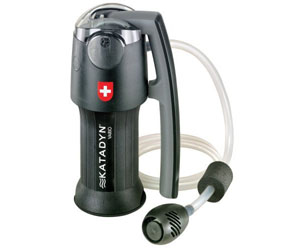 Our Recommended Partners
Advertise with us
Archives