Vortex is a unique, custom lighting made through welding together several metal hoops that are recycled from discarded oak wine barrels. The result is a unique, industrial style, pendant ceiling light. Look at that beautiful arrangement of rings, it creates unusual and fascinating shape, it is different from every angle and casts beautiful, subtle light to create romantic atmosphere.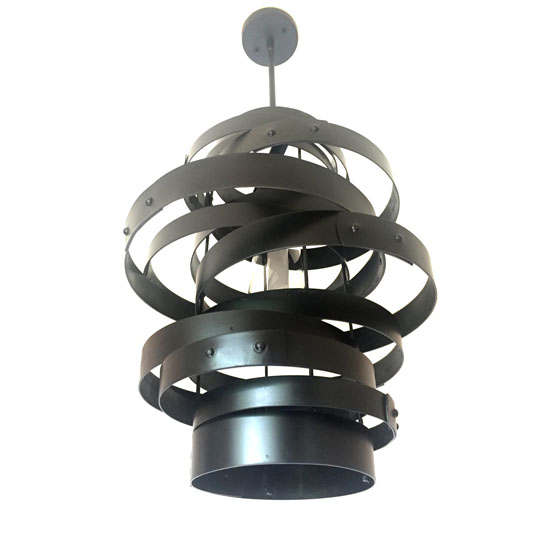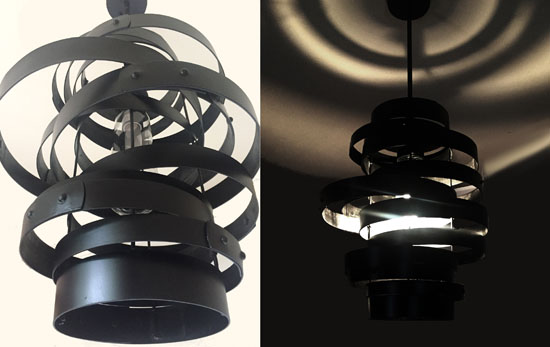 Sky-Pod is a new and truly unique hanging tree tent. Made from military grade materials and build standards the focus has been on total quality to deliver the best experience possible.
The product features a canvas fly sheet so give a warmer feel in cold weather and a cooler feel in hot climates. The Sky-Pod can be configured to suit any environment or purpose for example: when being used in hot climates our mosquito net fly sheet can be used, or if doing wildlife photography then our 3D camo fly sheet can provide a more covert look.
The product is fully porable and can be carried by one person and is designed for a ground based setup so there is no need to climb trees.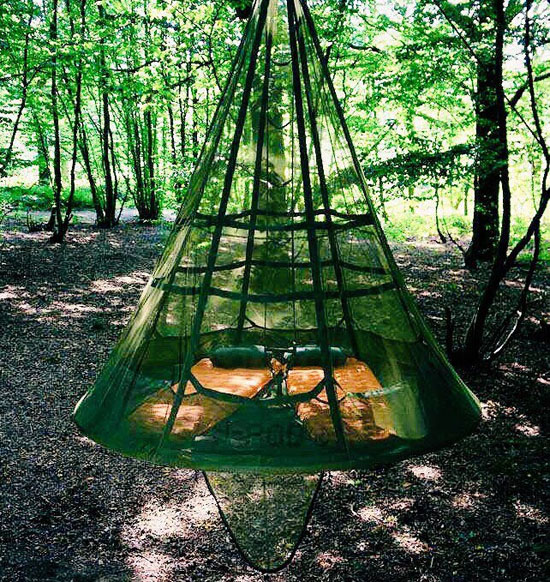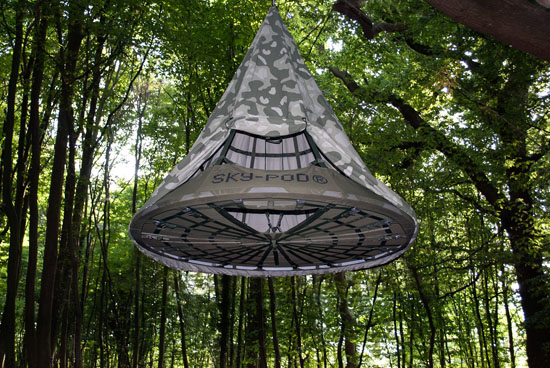 I know, Christmas is still far away, but having Hydrangea and Zinnia Wreath in your house doesn't have to wait for Advent or Christmas. This beautiful decoration would add a nature touch to any room, take a look at that gorgeous arrangement of leaves and flowers, it's certainly an ideal year-round wall decoration. Hydrangeas come in variety of colors, this wreath captures some of nature's best through this 16-inch wreath. It features multiple dried Hydrangea and Zinnia blooms, Santa Cruz oregano, fresh salal, and dried statice flower. All these flowers are mounted on a sturdy twig base. [CLICK HERE to get order information of this Hydrangea and Zinnia Wreath]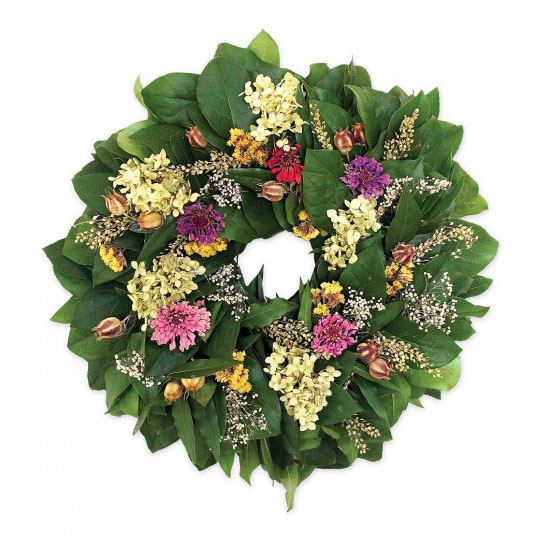 Artistically beautiful, this handcrafted night light is constructed of recycled glasses, look at that cool oak tree. It certainly looks beautiful and even better when the light is on, there are many versions of this light but each one is equally beautiful. Yes, it's handmade, therefore, each one would be different, since all materials are sourced from broken recycled bottle glasses. If you are looking for a unique night light, you might want to get this piece, just in case the light is not bright enough, you can simply replace it with LED light. This is not just a light, it's a piece of art, perfect for your room, that glow is very nice and soft. [Click Here to get order information of this beautiful Handcrafted Recycled Bottle Glasses Oak Tree Night Light]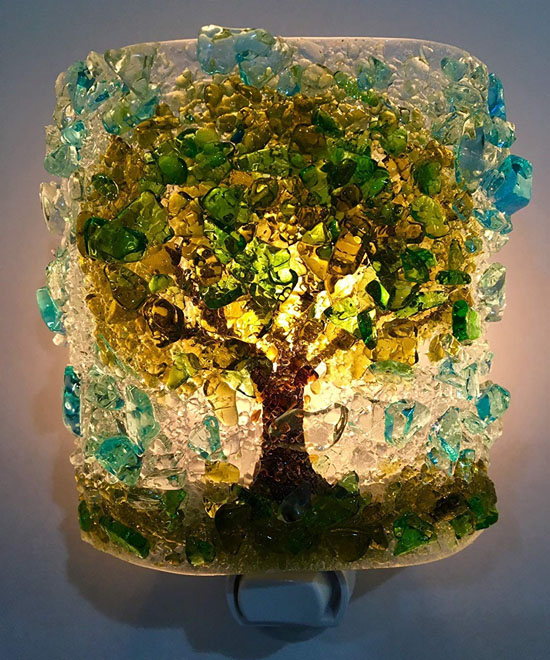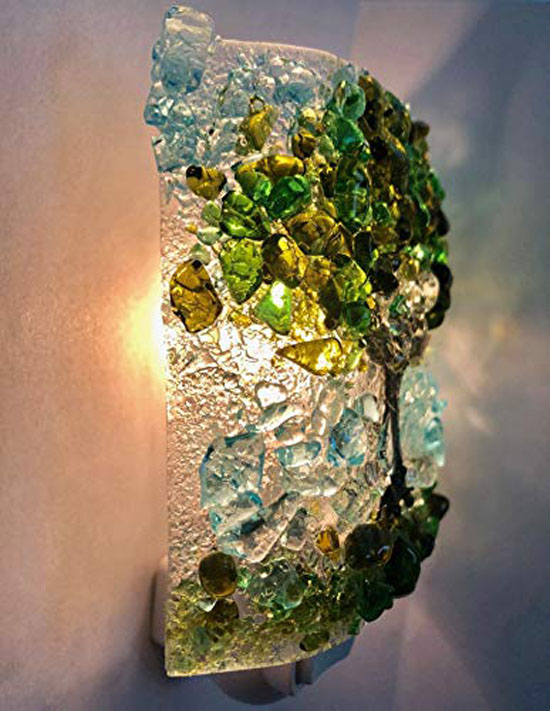 LamP – recycled LP lighting is a sustainable lighting collection made from recycled materials. The lampshades are made from recycled vinyl records. The vinyl records are heated and formed by hand. Each lampshade is different because each vinyl record is different! The collection consists a desk light, a walllight and ceiling lights in various sizes. Sustainability is very important to LamP.
By using old records that are otherwise thrown away, a useless object is reused for a new product. This allows the user to see that you can use a product in different ways. LamP came up with the idea because she could take over 500 old vinyl records. Otherwise they were thrown away. At first LamP didn't know what to do with it. After much testing LamP managed to make a lampshade from a flat vinyl record and that is how the lighting collection was born. Every light pendant is made by hand, so each one would be unique.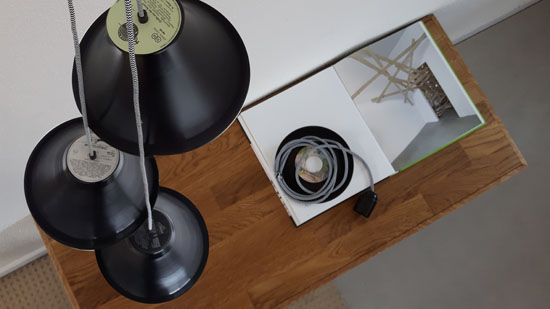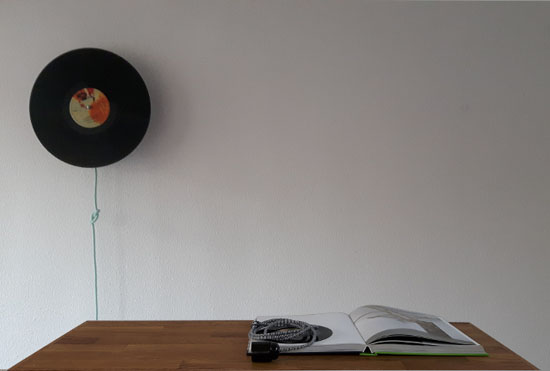 This is a cool snow ski wine rack that would become a conversation starter. You don't have to be a wine connoisseur or a professional skier to appreciate this beautiful piece. Each wine rack is handmade in Millbury, MA by Michael Bellino and of course using reclaimed skis, that's why your wine rack might have different colors and patterns. Each one will be unique and different.
Display your wine in a stylish yet eco-friendly way. All those bottles can be stored on their sides to maintain the wine's integrity. All those reclaimed skis are unique due to weathered from use, it's a creative way to recycle all those old and unused skis into something that is useful. [CLICK HERE to get more information about this Snow Ski Wine Rack]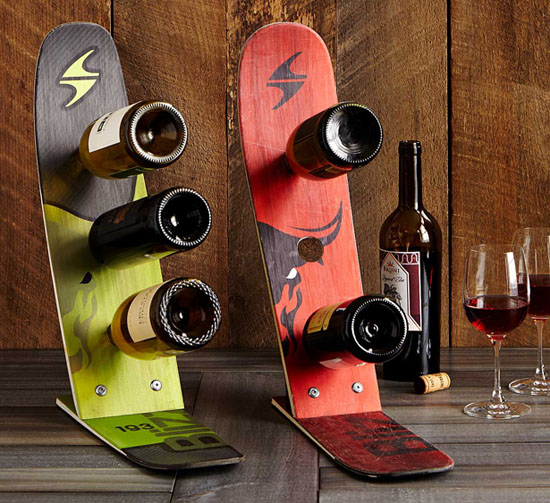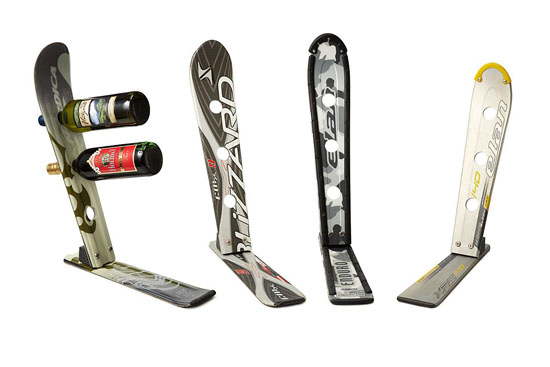 There are many people who still don't have any clue about the harmful level of our plastic waste. Recently, a study revealed that plastics make up about 50% to 80% of shoreline debris, if you think this doesn't affect you, think again. Plastic debris poses a danger for wildlife, most marine mammals might become entangled in plastic bags and even worse, ingestion that cause death due to blocked digestive track that would starve the animal. Did you hear that a pilot whale have died after swallowing 17 pounds of plastic waste?
FinalStraw offers world's first collapsible and reusable steel straw to reduce the use of plastic straw hence reducing plastic waste.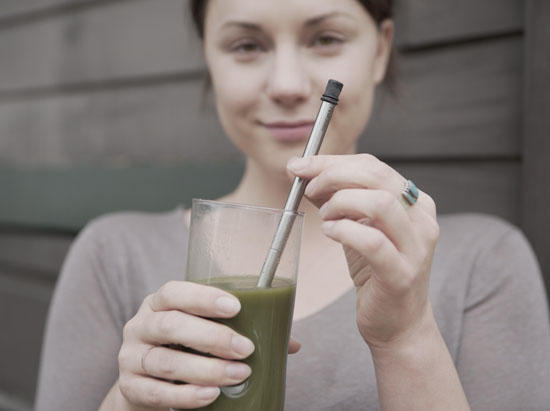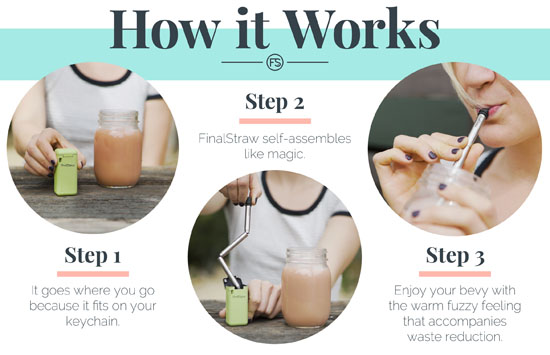 Beautiful artistic camera man made of recycled metal. Yes, this extraordinary art is made by Armando Ramirez, a unique camera man that follows scene through the lens of his camera. The rustic, rugged finish makes it a nice vintage decoration that blends well with contemporary or modern décor. The camera is shaped using a field separator taken from a car's electrical system, you can also see long screws, a couple of wheels, metal sphere, and few metal pieces that are usually left over in die machines. The cameraman body is shaped from a spark plug combined with long screws. Through his creative hands, all these unused metals can be recycled to become an artistic object. [CLICK HERE to get more information about this Recycled Metal Cameraman Sculpture]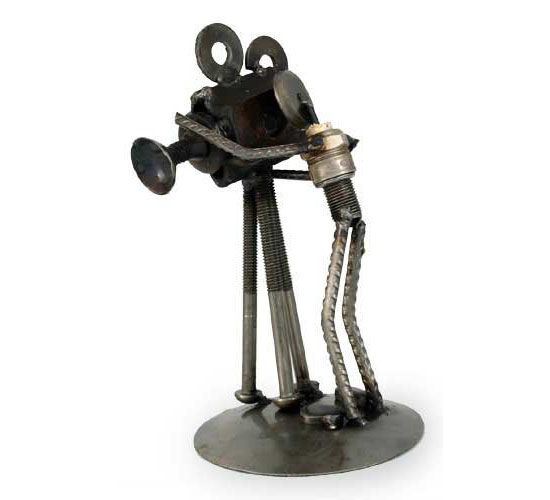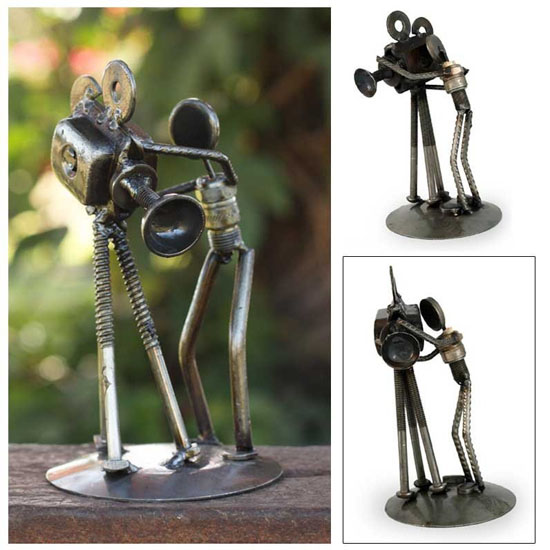 This natural gift set is perfect for anyone who needs to relax. Handmade with natural ingredients, Be Calm Lavender Gift Set would be a nice stress relief for a friend or loved one who needs to de-stress, or maybe yourself. This eco-friendly gift offers spa-style treatments where each set consists of Be Calm Bath Salts (12oz), Be Calm Mist (2oz), and Be Calm Aromatherapy Roll On Perfume. This combination promotes restful sleep, rejuvenate our body and soul, making you feel calm and relax. We need to remind you though, please don't use essential oils directly onto your skin without diluting them first, this beauty product is not intended to treat or cure any disease. [CLICK HERE to get more information about this gift set]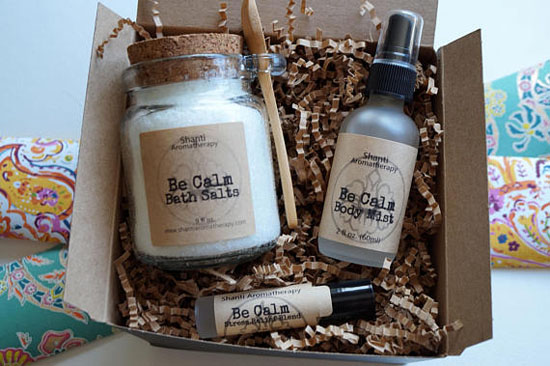 Made of salvaged mango wood, this cookbook and tablet stand features unique texture and color. Each design of this salvaged wood cookbook and tablet stand blends reclaimed mango wood with antique brass accents, making it stunning and one of a kind. Made by artisans in rural India, this piece would decorate your kitchen with rustic, beautiful stand. You can easily adjust it to your desired angle, it even has a little space for charging cords.
When you are done with the stand, simply collapse it flat for easy storage. Each product is handmade, it would be a nice housewarming gift for green conscious home owners. Since it's handmade from natural material, each stand is unique and vary. [CLICK HERE to get more details about this Salvaged Wood Cookbook and Tablet Stand]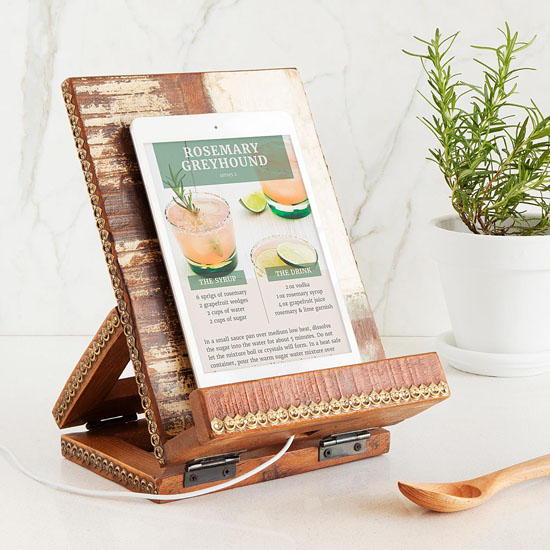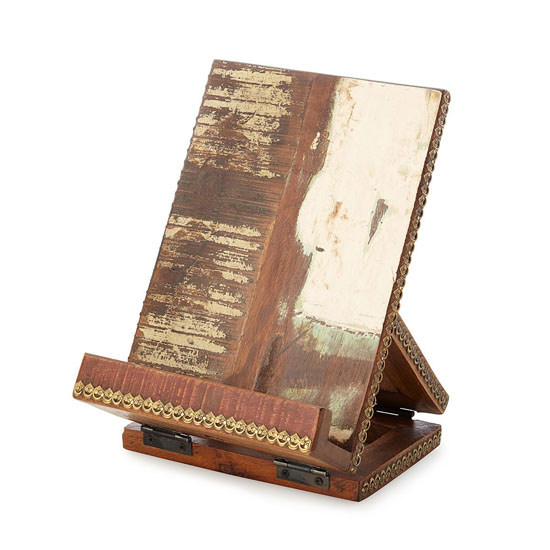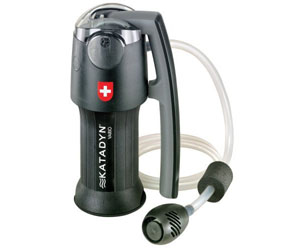 Our Recommended Partners
Advertise with us
Archives