You can clean your pool and help the environment at the same time. By using this robotic pool cleaner, you don't need any electrical connection. Skimmer is solar powered that can recharge the battery during the day, in conclusion, you can use solar powered directly during the day, and use the battery power at night. The skimmer can also automatically dispense chemicals as it skims, and is so effective, according to the manufacturer, that the traditional pool pump is needed only half the time.
Source : SolarBreezeDirect
This wood audio system is made of high quality wood and delivers rich sound and sustainable design. This wood sound system is designed for iPod, iPhone and others with a lot of thought put toward sustainability, totally hand crafted real wood. Vers' debut product is the 6.5-pound, hand-crafted cherry veneer 2X with 8 iPod adapters and universal MP3 dock and two 15- watt speakers.
Each of this Vers Audio hand-crafted wood audio systems takes a week to create, and when the sound systems are ready to ship, Vers uses totally recycled and recyclable paper for their packaging.
Designer : David Laituri and Sprout Creation
Vectrix ZEV is an all-electric motorbike, this can be one of great solution for your efforts toward greener earth by reducing fuel consumption and emission while riding around the town. Vectrix ZEV motorbike runs clean, super far per charge and extremely fast, this could be an alternative for four-wheeled city travels.
The Vectrix ZEV allows you to jump from 0-50mph in seven seconds, pretty fast huh? You can go around 50 miles before Vectrix Zev needs to be recharged. You can charge this motorbike pretty much anywhere as long as it has an electrical outlet. Using this environmentally friendly motorbike is one great move to save our planet, plus this motorbike is sexy and very stylish.
City Center Lofts is a modern condo designed by Adam Kalkin, a container architecture expert. This building will be constructed with 50% recycled content by weight and include features such as green roof, natural light, on-demand hot water heaters, low VOC paints and finishes, and high efficiency air to air heat exchange. It's really exciting to see another building with global warming awareness. Construction completion is set for March 2009, if all goes as planned.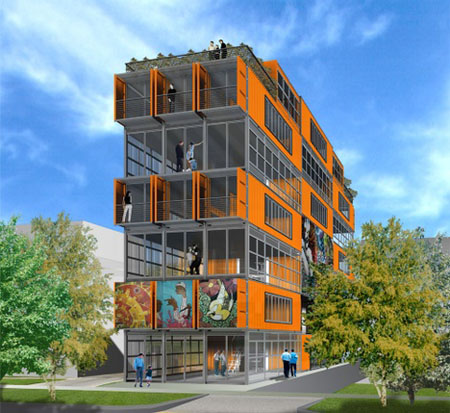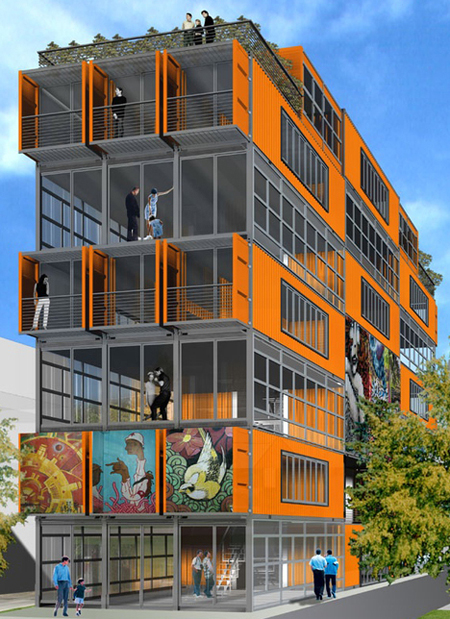 Sola Unagi is a solar generator which light enough to be carried around. It's got two solar cells, and the rechargeable battery will run your laptop for up to six hours, and a mini fridge for four, or you can charge 20 mobile phones at the same time. By using sola unagi as alternative electricity, you can cut down on your power use.
A luxury yacht from SABDES with green technology to create greener earth. Scott Blee, the designer, has already planned ahead for future system upgrades as technologies advance, eliminating major redesign and structural changes. Being aware of global warming, SABDES superyacht is designed carefully in the early stages in order to minimize power consumption and emissions. Each yachts systems are carefully considered in the early stages of design in order to minimize power consumption and emissions. Hull designs are optimized for minimal surface and hull wake, reducing their impact on sensitive marine life, and shoreline erosion. Aside from this yacht eco-sensitive slant, SABDES yachts are ultimately designed to be stylish.
Powercube can be your alternative green power sources which showing plenty of potential as an all-inclusive clean energy system. The PowerCube makes deployable renewable energy simple. By integrating the latest solar energy, power storage and power management technologies, the PowerCube is engineered for home use, emergency response, construction, and any other remote power needs. The PowerCube's primary source of power is the sun, which means that the unit provides essential power without reliance on fossil fuel deliveries. Plus, heat, noise and emissions are virtually nonexistent. Never worry about electricity again. Ever.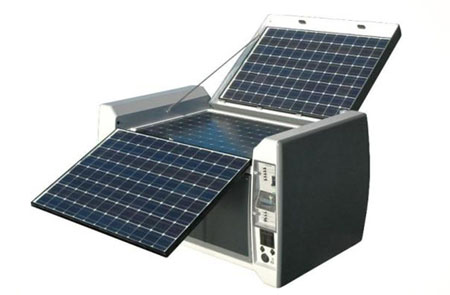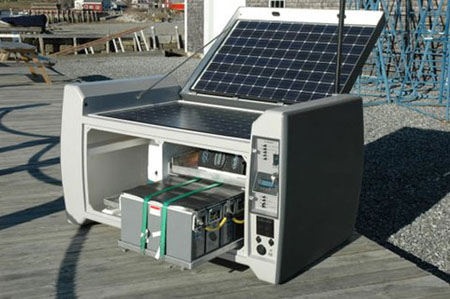 From : PowerCube via Inhabitat
Waste wood actually can be turned into useful products if we know how to do. Bart Bettencourt and Carlos Salgado work together to create positive environmental impact with their work, these two have developed a unique method of collecting and re-purposing discarded scraps of wood from New York's woodworking industry. Scrapile was born to accommodate their ideas. No two designs are ever quite the same, due to the varying wood-grain of the reclaimed wood used in each piece.
It's not a dream anymore to actually drive the cleanest car in the world. Zero pollution vehicle is going to be born, the Compressed Air Vehicle is the first affordable and accessible clean car. It brings us our dream: to drive pollution-free and free of fuel dependency. Since the Compressed Air Vehicle is running exclusively on compressed air, it emits only air – zero pollution. The air expelled from the tail pipe is actually cleaner than the air used to fill the tank. This is because before compression, the air is run through carbon filters to eliminate dirt, dust, humidity, and other urban Air impurities that could hamper the engine's performance. At speeds over 35mph the Compressed Air Vehicle uses small amounts of fuel either gasoline, propane, ethanol or bio fuels to heat air inside a heating chamber called the as it enters the engine. This process produces emissions of only 0.141lbs of CO2 per mile. That is up to 4 times less than the average vehicle and more than two times less than the cleanest vehicle available today.
From : Zero Pollution Motors
Designed by Adrian Smith and Gordon Gill, this tower called "Clean Technology Tower" would be constructed in Chicago as highly efficient building. The wind turbines will be placed at the corners of the building, to make sure it captures the wind at its highest velocity as it accelerates around the tower. If you have heard about recently featured solar Masdar Headquarters, that building also designed by the same firm who will build this clean technology tower. At the apex, where wind speeds are at a maximum, a domed double roof cavity directs the wind towards an array of wind turbines. The negative pressure created by the turbines will be used to ventilate interior spaces. The dome itself is shaded by solar cells that capture the southern sun.
Designer : Adrian Smith and Gordon Gill via MetaEfficient
Our Recommended Partners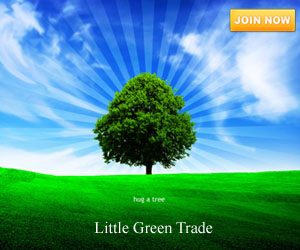 Advertise with us
Archives