A new and modern way of building a home is now starting to hit the United States. It has been noted by David Greene at well that American has been living in prefabs for years already. The prefab is noticeably cheaper than building a mini house. Its contemporary internal design is attractive and fashionable. These prefabs are ideal for rest houses and temporary homes like resorts and mini hotel. However, it can also be perfect as the main home for those who are on a tight budget, or those newly weds who are just started their families, but wanted a classy, fashionable, contemporary, and elegant home.
Take the advantage of saving on your monthly power bill by installing the motion-activated wedge LED light in your homes. It can easily detect motion up to 25 feet, and can activate up to 300 times when fully charged. Installing is never a problem with this LED light, because it an easily be installed on any flat surfaces. When installing the light, one must have to make sure that it gets direct sunlight during the day so that it can have the right amount of energy to use during the night. One greater thing about it is that it has 3 rechargeable AA batteries included in the package. [Click here for more details about EarthTechProducts]
T.E.D stands for Transportable Emergency Dwelling. A new way of building houses is now already being practiced in the United States. Homes are built using a shipping container. This unique and low cost housing is perfect for people with limited budget, or even those who have enough, but is wanted to have a unique and elegant housing. Each container has the ability to hold two families, and can easily be extended by pulling its compartments and tents. It was really thinking of building a home out from used shipping containers. I found it a lot cheaper compared to regular homes. One day soon, I can also have a unique home that are now starting to invade the creative world.
Working like under a tree is cool and refreshing. This is what SO-IL wanted to achieve. With the aim of becoming more energy efficient by 2030, designing the underused rooftop with a cool landscape is on of the projects that they are developing at the moment. The company who does the job is the Garden City Roofs. They are the ones who will convert every building's underused roof into a showroom and knowledge center for green roof system, and SO-IL's part is to evaluate access, layout the roof systems and hard-scapes and design a sales-and learning center. With their Client Garden City Roofs, the project is projected to be complete on spring 2009.
Being fashionable and earth friendly is not hard at all with this new Bamboestoel by Tejo Remy. This creative chair looks perfect for the urban living we desired. This chair is perfect for those who love unique furniture design that is eco friendly at the same time. Bamboestel is made of bamboo, creatively crafted by artistic hands. The chair may look confusing but it's a great design. I am just wondering it is a folding chair. With the design I see, I presumed it is a folding chair. If ever I am right, this one is great for those living in the cities who have very limited space.
The Kinderlite is a disposable campfire created by Philip John Luscombe from the Northumbria University's School of Design. Created for exhibition at the Museum of Modern Britain's (MOMB) "2050 retrospective exhibition on the years 2008-2038", the product is invented for those who know nothing about survival techniques for them to appreciate the qualities of a campfire. I myself did not know the purpose and qualities of having a campfire. This is maybe because I am not into mountain climbing and camping. However seeing this cute and maybe easy to operate campfire, I may now know the essence of having it, and will eventually learn to appreciate it.
Official Text :
The Campfire Frame and Starter Box were part of a product range developed by Kinderlite to satisfy a market desperate to experience the raw thrill of outdoor living. Living lives saturated by technology and longing for something more 'real', the young market of 2018 was eager to uptake outdoor pursuits, go on wilderness holidays and reconnect with primordial practices. Kinderlite products have ever since been helping people overcome a lack of confidence and knowledge to answer the 'call of the wild'.
From : Philip John Luscombe
The Greenbird is a wind powered vehicle that can be used in land and in ice. This amazing vehicle is aiming to break both the land and ice world speed records. In order to achieve an overwhelming efficiency, The Greenbird vehicle utilizes a combination of technology that can be found on an aircraft and Formula One car. It is made from carbon composites, which made the vehicle takes large forces at top speed and made the vehicle able to transfer up to one ton of side force into the ground as well. In addition, because of the phenomenon known as the apparent wind, The Greenbird is enable of traveling faster then the wind.
Hiya Series furniture is a new collection from Spot on Square. They have created the Hiya series for our kids comfort and safety as well. I called it safety because the company uses non-toxic paint on all of their products. They use low VOC non-toxic paints and MDF which is made of recycled/reclaimed materials on all of their products. Additionally, by selecting bamboo you have the option of choosing a sustainable hardwood. In addition, the Hiya series is very childlike in design, simple yet elegant and fashionable. The series includes the crib, rocker, dresser, toddler bed, night stand, shelving, the Hiya changing tray, and the crib conversion. All are crafted with artistic hands that have love and passion for kids.
Washing up the dishes in an effective way and saving water at the same time is not an easy task for everyone. We can wash the dishes effectively but can't save on water the right way and vice versa. With the want of saving from water while washing the dishes effectively, designer Toby Fox decided to design the Water Efficient Washing up Unit. This unit is definitely the answer to our problems. The unit's cleaning handle sucks up the water and heating it at the same time. While cleaning, it cleanses out the detergent in the right amount. At the end of the cleaning process, the cleansing is also complete.
All of us wanted to have green and fresh looking surroundings. However, many of us decided not to have it because of the need in time and the cost for the maintenance it may need. However, with New Grass, this is not a problem anymore because traditional sod grass will now be replaced with artificial lawn. The new grass will give you the same comfort and beauty as the traditional sod grass does. In addition to that, the new grass will drastically cut your water bill. With the use of the new grass, you will not only experience a green environment but also, it will keep money on your pocket with water bill you have saved.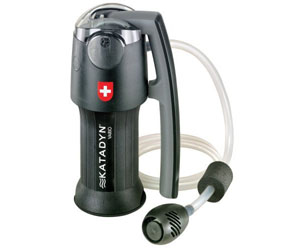 Our Recommended Partners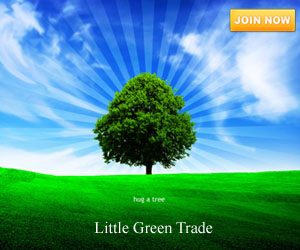 Advertise with us
Archives
Social Networks