Grocery bags are just one of the basic things that are with us almost everyday or on a weekly basis. Normally, grocery stores are using plastic and paper bags as containers of their grocery products. The problem with these containers is they are not reusable, though plastic bags can be recycled as a garbage bag. The downside of it is that, it is not as earth friendly as this new product of CYMA, which is called the reusable grocery tote bag. The best part of this bag is aside from being reusable; it is also an earth friendly one. Many of the grocery stores are now promoting this grocery bags and hoping that grocers will cooperate with their campaign. [Click here for more details about Reusable Grocery Tote Bag]
Recycling is a good idea and has been a practice already with many designers of today, and Greg Lynn who designed the recycled furniture is already one of them. The recycled furniture is designed as attractive as possible. Some of the designs look beautiful, while others are hard to appreciate. I find this product perfect for showrooms and not for use at home. This type of creative designs should be preserved for sample purposes. Besides, I found the designs less comfortable for home use. However, the idea of recycling is great, and Greg Lynn'a designs are very artistic.
Who would ever think that the known Chiquita boxes that are used to pack bananas can also be a good chandelier. Well, you heard it right. Dutch designer has come to an idea of recycling the banana box packaging into an unique chandelier. Not all of the products maybe good to see because of the prints; however, the idea of recycling it has is excellent. The designer have come into various designs, and the results are good and brings out the creativity she has. The design is based on the Chiquita prints and come up with a very nice design that looks so nice.
Source : Anne Jakobs
Germoir is an excellent and earth friendly project by Catherine Bourdon. An envelope serves as a packaging that follows and assists the stages of life of a plant, and later transforms itself into a germinator. The envelope includes the dirt and the plant's seeds, and when the plants started to grow, it can now be placed on the ground with the box, wherein the box also started to disintegrate and eventually feed the plants. This project is a good substitute for nursing plants instead of using the plastic bags that will take years before it disintegrates. This project is perfect for farms and plant nurseries.
The Sandwich Bike is still in prototype but is already hot, to the extent that someone stole the prototype at the Tutto Bene Show during the Salone de Mobile in Milan. The Bike frame is made of two wooden plates, four identical smart cylinders. It can also be shipped flat which is a very convenient feature, and can be assembled at home using only a single tool. The wooden bike can be easily produced because people do not have to do the welding joints in order to produce one. In addition, the materials of the sandwich bike may vary depending on the clients demand, so that the bike can be reasonably inexpensive and simple.
Safety, Security and comfort are what the Swiv door wanted to bring to its user. Designed by Louisa Kwan, it has a steel panel that records the palm details of every user using the electro magnetic technology and when they enter, they will just lay their palm on the steel panel and when the panel recognizes, the door will open. What's good with the Swiv door is that it cannot be opened by any physical means of strength because of the technology it uses, meaning it strictly prevents unauthorized entry. You will not only feel the safety with the Swiv door but also it is very futuristic that will make every user feel the spirit of technology and style.
Photographers of today's technology world, always keep themselves loaded up with batteries to keep them going and keep them available to take pictures every time they have a good eye of a certain object. Despite of today's lifestyle that we are experiencing, Sony still managed to create the Twirl 'n Take camera. A kinetic powered energy will let take decent pictures after giving the gadget a 15 seconds circular head spin. This camera has a hole that serves as a viewfinder. I have tried cameras of the concept before, and there are no any single photo taken. I just hope that the Twirl 'n Take can stand to its promise.
Wood always creates an elegant and classy product as long as it has been created and designed for the sake of beauty and fashion. Just like what this group of designers called the TEN does. They create various collections of sustainable wooden products and present it at 100% Design in London. A few of their collections are the wooden lampshade, candlestick, framed bird feeder, dumper-truck toy, a door wedge, disk tidy, and many more.
The group TEN was led by Chris Jackson, has been working with design retailer twentytwentyone in order to produce various range of sustainable wooden products for the home and garden.
LED lights are now commonly used in almost all lightning needs. Designed by Niklas Löfber, the spiral is an outdoor lightning solution that uses wind to generate electricity required for its daily use. It composed of four main parts, which are the pillar, generator, LED, and translucent plastic shade. Lighting up the Spiral is not hard because it can generate electricity even with a very slow wind. The spirals design is very elegant that will surely ads the beauty for every plazas and amusement parks that will surely let every park goers enjoy. If the nature will not be able to generate electricity, a battery with a corresponding charger can also be installed in order for the spiral to continuously produce light.
When packaging, we always sees to it that we have consumed the space available as much as possible. Normally, items in pouches are the best sellers when sending packages. However, these will never a problem anymore with the bottle in a bottle package by Ecolab. Their Profroce Cleaners bottle design called the Legoland can fit a 16 oz. spray bottle within a 1.25-gallon refill tank. The packaging design is perfect for palletized shipping. The perfect box design of the Legoland has the ability to maximize the space of a pallet. In addition, stacking will never be a problem with Legoland because of it square design.
via amsteeman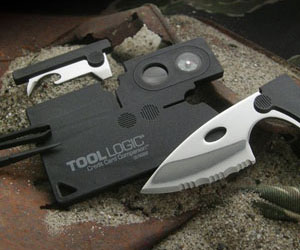 Our Recommended Partners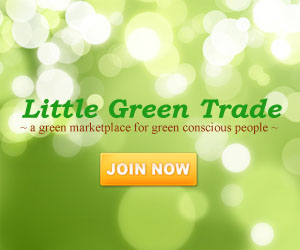 Advertise with us
Archives