A water purifier, air purifier, and a humidifier in one is what the Oasis brings. The Oasis works by naturally filtering the water into clean drinking water, and the water that are not drunk will be given to the plant which will be the one to cleanse the air and balances humidity. The concept maybe quite simple, but if you come to think of it, it is actually a clever idea especially for today's trend when it comes to clean and green living. Designed by Yura Lee, the Oasis is perfect for contemporary homes especially those that are in an urban areas.
Renault Ondelios is a concept car that will surely answer everybody's desire for a sleek and futuristic car designs. Its butterfly-typed side doors that adds its futuristic look is perfect for travelers that are into roads with wide areas. The Renault Ondelios is especially designed for long distance travel, and will soon be displayed at the 2008 Paris Motor Show. Its sleek design will surely catch everybody's eyes, plus its slippery and low drag body, and the canopy-style will surely be one of the features that people will love for this car. While enjoying your long trip and wanted to have a stop over, the butterfly-type side door will give your car and aircraft like look when opened, which is amazing.
Chair and stools upholstered with real tree bark is what the Belgium-based designers Draw Me a Sheep are presenting at the 100% Design London. The concept and the look of the chair is great. However, I wonder if it is comfortable to sit in this type of chair knowing the tree barks are rough. Other than that, the whole design is cool and the concept is great, as we all know that tree barks are just thrown away. At least this time around, designers have come to an idea of creating thing that will make tree barks an important part of it being the upholstery.
An eco friendly concept and techniques for the future is what the Hybrid Powertrain wanted to bring. The powertrain may not be as beautiful as the traditional custom engine; the designer is sure of it having a cool design that will attract every cool gadget lover people. The Hybrid Powertrain looks like a big bike and look hip and fashionable, especially those people who love biking. Designed with power elegance, the Hybrid Powertrain will surely be a hit, the moment it will start hitting our busy streets. People would love seeing these eco friendly gadgets coming out and helping our community by keeping it clean and safe.
Self-sustainability and green is now the most common concept every designer has in their minds. Various green and eco-friendly products are now coming out in the market; many of our fellowmen are now enjoying the benefits of living green and saving large amount of energy consumption. Joining the green loving people are the designers of Kieran Timberlake Associate. They have designed the Cellophane House – a prefabricated home created for the masses. The cellophane house can be built in amazingly 16 days and has a life of around 10 years. Another great feature of this house apart from the sustainable facilities is that, it can grow and shrink as families grow and shrinks as well.
An iPhone charger that you will never think would be possible has made possible by industrial designer Peter Thuvander. His latest concept was the Iyo – an induction powered iPhone charger. It works like a yoyo wherein one end has the USB port wherein the iPhone's USB cable can be inserted, while the other end will be the one is creating the energy. I really like this cool concept by Peter Huvander. You will not only benefit the product by charging your iPhone, but you will also enjoy while the Iyo is at work. Looks like a yoyo on the go, but it has two ends wherein the other end will serve as the charging port.
Source : Peter Thuvander via DesignBoom
The first ever-stackable office chair I have ever seen is now available for purchase. Manufactured by Humanscale, the Cinto offers great comfort to every user with its flexible backrest even if they are using the chair for a longer period. In addition, it has a sleek design that will give every offices added professionalism and elegance. This chairs can be perfect for conference rooms, waiting area and can also be an executive if desired, since the Cinto is available with and without armrest. With nine colors to choose from, looking for the right match in your office will never be hard with the Cinto.
From : Humanscale
Recycled glassware is not new already; however, Laurence Brabant has managed to create some creative designs to make it stand out from others. Brabant had made some cute bud flower bases that has holes for multiple flowers and are super cute and attractive especially when it is going to be placed in your living room. In addition, Brabant also had created unique kitchen utensils like some classy wine glasses and some cute and attractive glasses and more. Even though some of them are colorful that makes the creations looks less nice, however the clear ones are clever, elegant and nice.
Surveillance cameras are the ones normally used by companies and houses for them to monitor what going on around them without roving around every now and then. However, many of the unwanted persons are now aware of how the surveillance cameras do look like. However, with this new wooden surveillance camera from Const Net, thieves would hardly notice this camera especially if they are in a woodland or a wooden structure. It does just look great but works great too. This can be a good surveillance camera for farms, forest and some establishments that want a new look for their surveillance cameras to keep it a big secret form thieves.
Source : Miyabi Camera via Dvice
Creating an eco friendly place could be a big challenge to any architects and if they have done it they way it should be is a great achievement for them. Ecosistema Urbano Architects are now in the process of developing the Eco Boulevard in Vallecas, in Madrid Spain. A public place will have self-sufficient facilities to support everybody's needs with their daily activities within the area. This project belongs to everyone, and has a goal of creating an atmosphere that invites and promotes activity in an urban public space. It is great to hear that we can now live green without sacrificing what we are currently enjoying with our present lifestyle.
Our Recommended Partners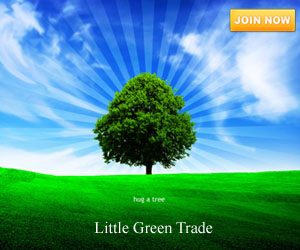 Advertise with us
Archives