The first ever-stackable office chair I have ever seen is now available for purchase. Manufactured by Humanscale, the Cinto offers great comfort to every user with its flexible backrest even if they are using the chair for a longer period. In addition, it has a sleek design that will give every offices added professionalism and elegance. This chairs can be perfect for conference rooms, waiting area and can also be an executive if desired, since the Cinto is available with and without armrest. With nine colors to choose from, looking for the right match in your office will never be hard with the Cinto.
From : Humanscale
Recycled glassware is not new already; however, Laurence Brabant has managed to create some creative designs to make it stand out from others. Brabant had made some cute bud flower bases that has holes for multiple flowers and are super cute and attractive especially when it is going to be placed in your living room. In addition, Brabant also had created unique kitchen utensils like some classy wine glasses and some cute and attractive glasses and more. Even though some of them are colorful that makes the creations looks less nice, however the clear ones are clever, elegant and nice.
Surveillance cameras are the ones normally used by companies and houses for them to monitor what going on around them without roving around every now and then. However, many of the unwanted persons are now aware of how the surveillance cameras do look like. However, with this new wooden surveillance camera from Const Net, thieves would hardly notice this camera especially if they are in a woodland or a wooden structure. It does just look great but works great too. This can be a good surveillance camera for farms, forest and some establishments that want a new look for their surveillance cameras to keep it a big secret form thieves.
Source : Miyabi Camera via Dvice
Creating an eco friendly place could be a big challenge to any architects and if they have done it they way it should be is a great achievement for them. Ecosistema Urbano Architects are now in the process of developing the Eco Boulevard in Vallecas, in Madrid Spain. A public place will have self-sufficient facilities to support everybody's needs with their daily activities within the area. This project belongs to everyone, and has a goal of creating an atmosphere that invites and promotes activity in an urban public space. It is great to hear that we can now live green without sacrificing what we are currently enjoying with our present lifestyle.
Being eco friendly is now becoming the aim of almost every people living on earth. Everyone wants to live green as long given the chance. Some started it with living in an eco friendly homes. Many designers are now creating eco friendly designs like this eco-home that will be constructed from actual tree roots, and will be equipped with other eco-friendly features like the solar panels and wind harvesting fans. This could be a good idea when it comes to living green, however, I don't feel it to be safety enough in staying under the tree especially during stormy weather, for trees are prone from lighting.
The firs ever wooden VoIP phone can be seen in Hulger's new Pappa Phones. The Pappa phone is made of wood crafted individually by hands on a made to order basis from a single piece of wood. The phone works on MAC and PC computers and is USB based. In addition, the Pappa phone is a plug and play phone and can be used with Skype, iChat, Yahoo and more. At the price of $300, you can already own a Pappa phone and can now comfortably communicate with your colleagues online, and with the comfort and usability it brings, it can already be considered a best buy.
Racing cars are generally gas indulgers. However, car manufacturers are now starting to make some ways on how to save on gas while being still on the track. F1 has started their kinetic energy recovery system already and will be on the racetrack starting 2009. Peugeot will soon be using the same system on their racing cars, which is good news to every car racers. Normally racing cars have wasted large amount of gas as the engine starts, right now, Peugeot's HY technology has the ability to enable a portion of the kinetic energy produced when braking to be either recovered or stored.
When disaster strikes, many of our folks became homeless in anyway, and those homeless victims need some comfortable shelter to live in. This situation made the designer Rafael Smith came into the idea of the Uber Emergency Shelter. Very easy to install, and has a solar panels that can accommodate a small refrigerator and illuminates the whole shelter. The materials for uber emergency shelter can be easily shipped on a compact form, and assembles easily too. The only downside it has is that, it can be a bit shaky to materialize especially in an uneven area. In addition, the price of this shelter can be a big question. Will it be affordable enough as an evacuation area?
A hi-tech ocean rowboat is now available for you to use when you want to row and stay for a while in the ocean. This Hi-tech rowing boat is equipped with cooking materials and other working tools for you to use when rowing, and can eventually serve as your little home in the ocean, wherein you can also sleep with them comfortably. When you want to sail, using this hi-tech rowboat can also be of use, because it can also accommodate loads of equipments that you need or want to bring along with you when sailing. The hi-tech row boat is available at around $50,000.
Biking has becoming a trend in various urban cities nowadays due to the high gas prices. Aside from the gas prices, parking space is also becoming a problem to almost all car owners. Because of that, Yirong Yang has design a bicycle concept that will surely let you save from gas and parking space. The Rotation City Bike is a city folding bike concept that will allow every user fold the bike when not in use and simply carry it with them, which is not available with the traditional bicycles that need to be ridden all the time, which is clearly a hassle to every rider.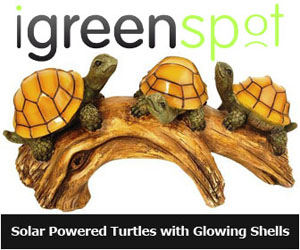 Our Recommended Partners
Advertise with us
Archives