Hiya Series furniture is a new collection from Spot on Square. They have created the Hiya series for our kids comfort and safety as well. I called it safety because the company uses non-toxic paint on all of their products. They use low VOC non-toxic paints and MDF which is made of recycled/reclaimed materials on all of their products. Additionally, by selecting bamboo you have the option of choosing a sustainable hardwood. In addition, the Hiya series is very childlike in design, simple yet elegant and fashionable. The series includes the crib, rocker, dresser, toddler bed, night stand, shelving, the Hiya changing tray, and the crib conversion. All are crafted with artistic hands that have love and passion for kids.
Washing up the dishes in an effective way and saving water at the same time is not an easy task for everyone. We can wash the dishes effectively but can't save on water the right way and vice versa. With the want of saving from water while washing the dishes effectively, designer Toby Fox decided to design the Water Efficient Washing up Unit. This unit is definitely the answer to our problems. The unit's cleaning handle sucks up the water and heating it at the same time. While cleaning, it cleanses out the detergent in the right amount. At the end of the cleaning process, the cleansing is also complete.
All of us wanted to have green and fresh looking surroundings. However, many of us decided not to have it because of the need in time and the cost for the maintenance it may need. However, with New Grass, this is not a problem anymore because traditional sod grass will now be replaced with artificial lawn. The new grass will give you the same comfort and beauty as the traditional sod grass does. In addition to that, the new grass will drastically cut your water bill. With the use of the new grass, you will not only experience a green environment but also, it will keep money on your pocket with water bill you have saved.
Green ideas are now becoming one of the first thing designers took into consideration. We always want to go extra mile away to contribute in keeping our community green. To all of those who want to have a green contribution might take this Woody Bamboo flash drive into consideration. Comes in 128mb up to 8 gig of storage and all are made from bamboo aside from the technical parts. The drive also comes with a storage box and a sling for you to comfortably have it in worn in you neck. Also perfect as corporate giveaways since logos can be printed on it.
[ProductPage] via OhGizmo
For your short trip it is best to take a walk or just use your bikes to save some gas and have a dose of exercise as well. The Strida folding bile is one of the best bikes that you can use or short trips. It is not just an ordinary bike. When not in use, you can have it folded, carry it up and stack in places you feel it will fit in. The Strida weighs about 22 pounds which is fair enough to carry. In addition, it has maintenance free components like the drim brakes, grease-free belt drive, plastic wheels, plastic hubs and plastic bottom bracket. This feature just simply means that you can carry the bike without the worries of getting stained.
Ninety percent water and ten ethanol or alcohol is the fuel source for the Horizon. The solution is just like of vodka, wherein the Horizon fuel cell kit directly converts ethanol to electricity free from noise and combustion. This device has the ability to run for day's non-stop. In the next years to come, this device may have the chance to replace the traditional way of charging or electronic devices like our cell phone, iPods, mp3 players, and more. With its price of $99.00, I guess it's already worth it since it will let us save from electricity in the long run.
[ProductPage] via Gizmodo
A rickshaw like vehicle called the velotaxi is now available in Japan as part of their sustainability program. They are available for hire and they are Co2 emission free. One more benefit that you can have with the velotaxi, they are allowed in pedestrian areas, unlike the regular cars. In addition to that benefit, the velotaxi is also produces to noise and they never contribute any pollution to the community. So the next you visit Japan, don't forget to contribute in saving the earth and give yourself a chance to take a ride with their velotaxi, and enjoy they benefits it can offer to you.
M2E is planning to design an electronic device that will replace the current cell phone batteries that we are using, and this is in the form of an external charger that will generate between 300 and 700 percent more energy compared to the present kinetic energy technologies. This design of M2E is composed of a tiny coil/magnet generator. It is now combined with traditional battery storage that will capture kinetic energy. The purpose of this is to covert the daily human motion into electricity sufficient and then to a power electronic devices such as the cell phones, MP3 players, PDA's, and more.
Source : M2EPower
Recycling your milk containers is a good way of doing your part in saving the earth, and making it an attractive table lamp and lantern is another benefit that we can get. The Milkit is what I am talking about. It is a table lamp made of recycled milk bottles. Designed by Alexandru Adam and Steen Koch, the nature inspired graphic designed Milkit comes along with cords, sockets, fittings and more. The Milkit is available at Play Design. It's your prerogative to produce milk bottles of different sizes. Aside from being a table lamp, it can also be a pendant lamp, which is very elegant as well.
Eco luxury hotel in a quarry. Building a hotel in a quarry is such a great idea for an architect. Nobody wants to use areas that have been destroyed already by humans. However, the firm Atkins didn't think it this way. In fact, they positively designed the proposed Songjiang Hotel that will be placed in a 100-meter-deep quarry. Another great feature with the hotel is that it will use geothermal energy to power up its electrical supply and heating system. Aside the geothermal energy, the quarry itself is also a good source of heat control and shelter from the environment. With its waterfalls and underwater aquarium, there's no doubt that it can be the next hottest tourist destination in China.
via Architecture.sk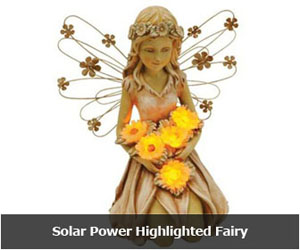 Our Recommended Partners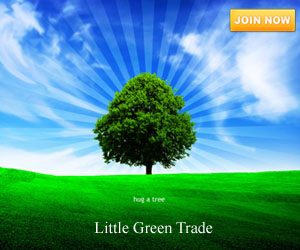 Advertise with us
Archives
Social Networks