Another concept car is designed and this is the B0 concept. A concept car designed by Italian design Studio Pininfarina together with Ferrari and Bollore' a French battery maker. The B0 is using a hybrid energy storage solution that consists of a 30kWh lithium-polymer battery, and estimated to have a battery pack life of 125,000 miles. Limited production will start in late 2009 and soon will hit the road. Aside from being an eco-friendly car, the B0 also has the best look among other concept car. It has a modern, elegant and futuristic look that everyone will surely stare once started to take on the roads.
A new housing prototype design is now being developed in Australia by a Sydney based Enter Architecture. This housing concept is developed with the initial purpose of creating affordable housing for the people of Redfern. Aside from being affordable, the concept is also an eco friendly, because aside from it is made of super lightweight transportable materials like the curved metal profiles and formed plywood panels, the concept housing also carries the Australian practice wherein air can flow freely through longitudinally and laterally. The front part of the layout has the ability to accommodate full sun protection, and an air layer that works on all external surfaces to expel radiant heat from the surfaces directly exposed to sunlight.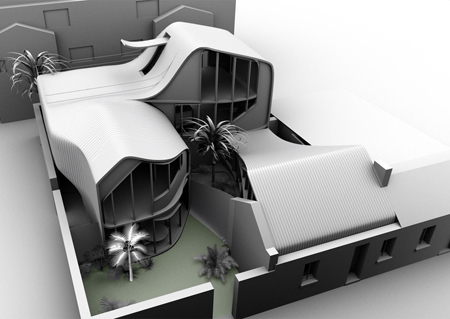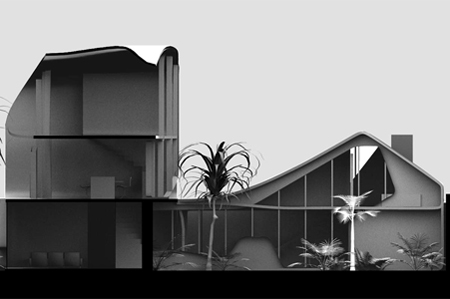 Toys are not just for the sake of keeping children engaged or just to entertain them. They can learn quite a number of things as many of the toys have educational benefits linked with them. The toy kits available for the children often teach them various how-to-make activities and they get involved in useful handicrafts at an early stage. The "Melissa and Doug wooden take along tool-kit" can be considered one of the top toys for kids. They can understand the details of carpentry through the fun activities and gradually turn into a proficient carpenter or artist. Most of the kids have a tendency to break their toys and then rebuild them. Here with this toy kit they get ample chance to destroy things and then recreate them. [Click here to get more details on Wooden Tool Kit Toy for Kids]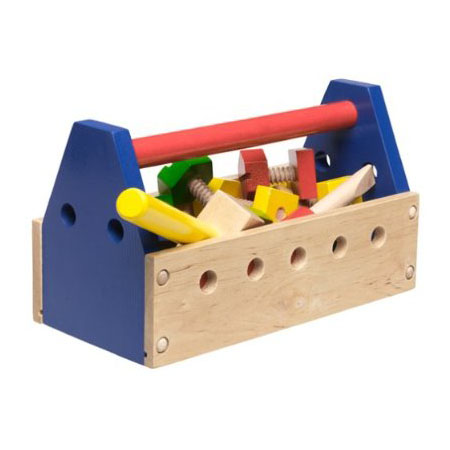 Eco-friendly architectures are undeniably a hit to architects nowadays. In order to do their share in saving the earth architects are constantly in-search of different earth friendly design. Now, Shuhei Endo Architects has another great eco-friendly structure that is being constructed in Sayo-cho, Hyogo, Japan. It is called the bubbletecture that is being built on a steep slope of the north side in the forest. The structure is created due the group's want of creating the new environment architectural space that has the ability to share the point of contact with nature and environment. To make use of the limited flat land, the structure has two functions arranged in parallel on flat land and the other one having floated from the slope.
Another energy efficient car is now out in the market and ready to hit the road without messing out our clean air. This new 2009 Jetta TDI is runs quietly using a technology called the clean diesel. Through a test drive, it has been discovered that 97% of highway diesel fuel pumps are now dispensing Ultra Low Sulfur Diesel (ULSD) that drastically reduces the particulate matter emission from diesel engines. It burns up 98.5% cleaner than those vehicles during the 70s, which thus reduces 97% les sulfur. In addition, the Jetta also has a diesel particulate filter to reduce particulate emissions. This new Jetta is now available in all 50 states of the U.S.
Gabriel Wartofsky is now designing a green bus concept, and it is expected to be seen hitting the busy streets soon. The outer part of the bus breaks down atmospheric ozone into oxygen, thus cleaning the surrounding air, and the shell is made from composites. Lithium ion batteries power the bus' electric motors, it also has ultra capacitors quick-charged at each bus stop and a small IC generator is also included for long-distance and emergency trips, and roof-mounted solar cells provide some energy for the illumination and climate control system of the bus. This is truly and eco-friendly creation and I can't wait to see it hits the road.
Tie wrap is a simple and eco-friendly packaging system designed by Jean Gillaume Blais. If you will see the product, it is made of thin cardboard, which means that you will not have to worry in disposing off the item because cardboard will easily deteriorate as time goes by. In addition, the tie wrap looks elegant and cute, it is professionally designed to the point that no one would try to disregard it. It is also easy o u because once the fasteners have been used, there's a little left over for packaging and a small service was given to the user. This product had won a prize in the Young Package 2008 last June in the Czech Republic.
via PackagingUqam
An eco-friendly fireplace with the elegant look is what the Superior Athos Flueless Gas Fire. With its sleek and elegant design, this fireplace is perfect for everybody who wants to enjoy the warmth of a fireplace on a cold winter's night while being eco-friendly at the same time. This gas fire is 100% fuel-efficient since it only puts out 2.0kW to 3.5kW of heat on natural gas. The Athos Flueless Gas Fire also has a thermal glass front, ans oxygen depletion sensor (ODS), and a flame failure device that made it offers the best in safety features that are not present with the traditional fireplaces.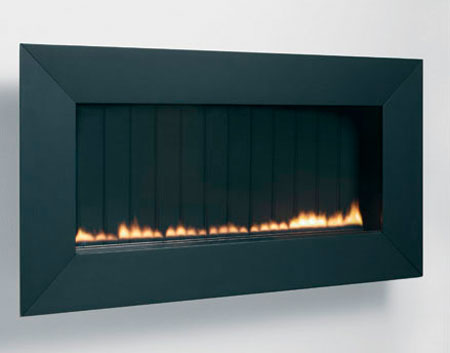 From : Firesgalore
Venturi Eclectic, an electric urban car has another version of their previous Eclectic concept, which is presented at the 2006 Paris Motor Show. This time around, it is a little bit smaller and cheaper compared to the previous one that they have released n the previous motor show. It is designed for those who do not have a desire of cruising faster than 45Kph or 28Mph. The eclectic has an affixed solar panel on the roof that lets the car run on sunny days. In addition, it also has a 300 watt wind turbine that can provide a 13 kilometers run on windy days.
Personal Computers are also generating CO2 every time they are turned on. However, Luis Luna makes new designs of family computers. It is called the "O Project", a sustainable computers encouraged by the oxygen and the whole cycle of photosynthesis. It has a stylish CPU with its decorative piece that has the ability to remove the visual noise your PC creates. Now, this stylish CPU will be going to have some plants on the center to create a fresh look. You can also chose to return the plan to the producer in order for them to re-utilized or better yet you can have it accessorized your home.
via Tuvie
Our Recommended Partners
Advertise with us
Archives