Another energy efficient car is now out in the market and ready to hit the road without messing out our clean air. This new 2009 Jetta TDI is runs quietly using a technology called the clean diesel. Through a test drive, it has been discovered that 97% of highway diesel fuel pumps are now dispensing Ultra Low Sulfur Diesel (ULSD) that drastically reduces the particulate matter emission from diesel engines. It burns up 98.5% cleaner than those vehicles during the 70s, which thus reduces 97% les sulfur. In addition, the Jetta also has a diesel particulate filter to reduce particulate emissions. This new Jetta is now available in all 50 states of the U.S.
Gabriel Wartofsky is now designing a green bus concept, and it is expected to be seen hitting the busy streets soon. The outer part of the bus breaks down atmospheric ozone into oxygen, thus cleaning the surrounding air, and the shell is made from composites. Lithium ion batteries power the bus' electric motors, it also has ultra capacitors quick-charged at each bus stop and a small IC generator is also included for long-distance and emergency trips, and roof-mounted solar cells provide some energy for the illumination and climate control system of the bus. This is truly and eco-friendly creation and I can't wait to see it hits the road.
Tie wrap is a simple and eco-friendly packaging system designed by Jean Gillaume Blais. If you will see the product, it is made of thin cardboard, which means that you will not have to worry in disposing off the item because cardboard will easily deteriorate as time goes by. In addition, the tie wrap looks elegant and cute, it is professionally designed to the point that no one would try to disregard it. It is also easy o u because once the fasteners have been used, there's a little left over for packaging and a small service was given to the user. This product had won a prize in the Young Package 2008 last June in the Czech Republic.
via PackagingUqam
An eco-friendly fireplace with the elegant look is what the Superior Athos Flueless Gas Fire. With its sleek and elegant design, this fireplace is perfect for everybody who wants to enjoy the warmth of a fireplace on a cold winter's night while being eco-friendly at the same time. This gas fire is 100% fuel-efficient since it only puts out 2.0kW to 3.5kW of heat on natural gas. The Athos Flueless Gas Fire also has a thermal glass front, ans oxygen depletion sensor (ODS), and a flame failure device that made it offers the best in safety features that are not present with the traditional fireplaces.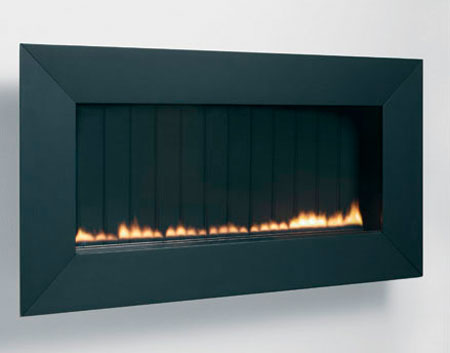 From : Firesgalore
Venturi Eclectic, an electric urban car has another version of their previous Eclectic concept, which is presented at the 2006 Paris Motor Show. This time around, it is a little bit smaller and cheaper compared to the previous one that they have released n the previous motor show. It is designed for those who do not have a desire of cruising faster than 45Kph or 28Mph. The eclectic has an affixed solar panel on the roof that lets the car run on sunny days. In addition, it also has a 300 watt wind turbine that can provide a 13 kilometers run on windy days.
Personal Computers are also generating CO2 every time they are turned on. However, Luis Luna makes new designs of family computers. It is called the "O Project", a sustainable computers encouraged by the oxygen and the whole cycle of photosynthesis. It has a stylish CPU with its decorative piece that has the ability to remove the visual noise your PC creates. Now, this stylish CPU will be going to have some plants on the center to create a fresh look. You can also chose to return the plan to the producer in order for them to re-utilized or better yet you can have it accessorized your home.
via Tuvie
Cardboard can also be a great comforter on our sleep especially to our brothers and sisters who managed to sleep on the streets. Inspired by this way of living our street brother and sisters have, Snurk has designed a duvet cover set that resembles a used cardboard box. The duvet cover is made of pure soft cotton and will be sold for the benefit of the homeless shelters around the globe. This wonderful creation will not only make our wealthy people feel the humiliating experience the less fortunate had but they also have the chance to help them out by buying this great creation from Snurk called the Le Clochard.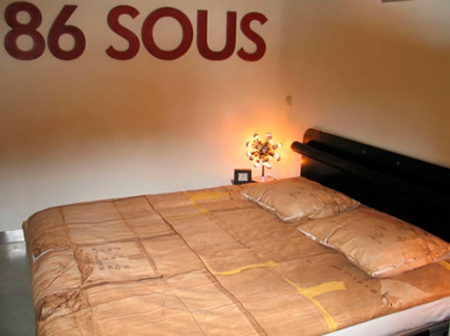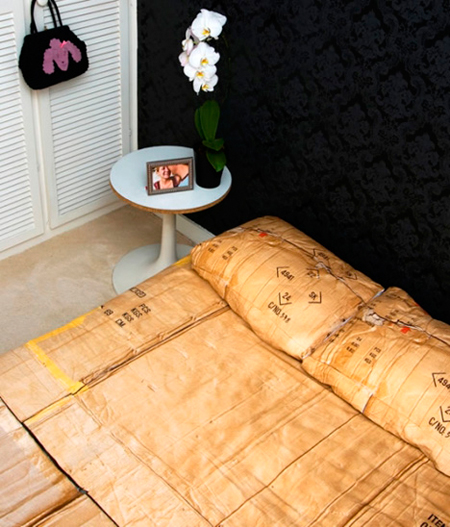 Inspired by a classical lampshade with a futuristic touch, the black fiber 55 is one of the wonderful creations of Jakob Sataer. This contemporary and elegant looking light is made from fiber optics, meaning the light in the fiber are now the sources of light. It's transparent fibers create a sparkling and airy atmosphere. The Black Fiber 55 still looks good and elegant even without a downlight in the center of the lampshade. I find it perfect for use on garden restaurant with a cool and breezy ambience, for it will surely add more cool feeling. In addition, romantic places can also be a perfect place for this elegant Black Fiber 55.
Self-sustainable building is under construction on the neighborhood of Sao Paulo, Brazil. This building is just like a living body wherein the building also breathes, sweats, and modifies itself. A vegetal layer that serves as the skin of the building externally covers the thick wall. That is not all, this eco-friendly structure is also has a dense wall made of an organic concrete with pores, wherein several plants can grow creating a unique look for this wonderful creation. This structure is great because rain and soil are drained, treated and reused, which means a complex eco system is formed just within.
Fast and eco-friendly is what describes best with this elegant and fantastic Ferrari like looking boat called the R8,8 Catamaran. It runs with an eco-friendly super green biodiesel engine. Meaning, it will not only help people cross the ocean in a snap of a finger but also it will help keep our environment safe. This 29-foother fast boat has a V10 power plant and can be substituted with a pair of V8s for a faster and extra umph. This boat may not be affordable to every body, as it is created for those boat oil-rich geek boat-racing fanatics in Dubai.
Our Recommended Partners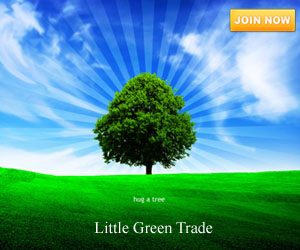 Advertise with us
Archives