After the Jumeira Gardens, here comes another structure from the United Arab Emirates, which is the Eco Tower. This structure is intentionally designed to be the first mixed-use towers in the Middle East, and it has the LEED Platinum certification. Developed by Connection Real Estate, the 23-story Eco Towers costs about $245 million USD. What's good with the Eco Towers is that is has solar power, air purification systems, green terraces, toxic –free materials, effective insulation, abundant natural light, access to several local services, and everything else that made the building got the LEED certification. This eco friendly Eco Tower can be seen in Abu Dhabi.
A new kitchen concept that will get you go fridge-less is now being introduce by an Indian designer Nilay Shah in collaboration with the Italian Kitchen brand name Veneta Cucine. The kitchen has baskets and trays that replace your refrigerator. With this type of containers, you will now buy food that is just right for your need. In this way fridge will not be needed anymore, which obviously will let you save energy. Aside from that, the baskets and trays resembles of a vegetable and fruit stall, which is refreshing to the eye, and will make you look like a miniature farmers market.
Source : Domus Academy via EcoFriend
Hybrid car from Volvo will soon hit the busy roads on 2012. This car has a unique start-stop technology feature, which simply means that this uncomplicated technology shuts off the engine when not under load like when at stoplights. In addition, when you are ready to get moving again, the technology starts back up the car easily. The first Volvo models that will get the start-stop treatment are the C30, S40, and V50 models, and the feature will make its way into the rest of Volvo's lineup in the future. With this new creation of Volvo, people will not only be saving from gas prices but also will be saving the earth.
Source : Volvo via RiverWired
Having cute and eco friendly furniture for you child is great, and it would be even better if they have artistic, attractive and fashionable design. Studio Roebuck succeed in providing us this type of sustainable furniture for our babies. Aside from the creative designs, the studio also managed to use a combination of colors that are truly attractive and eye catching. Artistic people will surely loves these chairs by Studio Roebuck. When it comes to the production process, the studio opted for the Baltic birch, solid wood, light and stable, because it only need a small amount of glue necessary in the panels, which has less environmental impact compared to the traditional wood engineering.
Source : Roebuck Studio via MarcelGreen
Recycling things will be very creative most of the times. Designer's creative minds are working amazingly, when it comes to creating something useful out from recycled items. Look at the recycled robot that is made out of recycled typewriter parts by Jeremy Mayer. Having been living in a small town Iowa, typewriter was already an interesting thing to Jeremy. Out of that interest, Jeremy had created the recycled robot without gluing, soldering, welding or any other means of assembly. What he did is entirely cold assembly, which is really amazing and impressing on his part. After reading this post, I am sure many of us will now hunt our old typewriters.
Dubai seems to be unaffected with the financial crisis issue the world is experiencing right now. Another project with an estimated cost of US$95 billion, which is the Jumeira Gardens, is now revealed. SOM Chicago designs the project, and it consists of mixed-used developments that incorporate low, medium, and high-density zones suitable for business, residence, retail leisure, and recreation, which in turn includes a hotel, commercial retail and entertainment space with a total of 800,000-900,000 square meters. The structure has the Park Gate, which is a complex of six mid-rise towers that faces each other to form a grand garden space and will eventually create a shaded microclimate, which is perfect for its natural dessert climate.
Sustainable designs are now becoming more and more common to almost all designers worldwide. Not just because they want to help the environment, sustainable designs are undoubtedly good-looking and very functional. Just like what the Dutch designers Rixt Reitsma and Lidewij Spitshuis did with their WeMade project. With the purpose of helping earthquake victim in Java Indonesia to have their source of income, the designers together with the local crafters came into a creative line of products including the bases made of pressed bamboo, accentuated with a colorful rajut (a kind of Indonesian crochet), soupper, Cocups, Roster, and Constructors. All of the products are really amazing.
Cocups (aove) is a series of six palmwood cups with a range of coloring: a gradient from white to blue.
Constructors (above) is a series of ceramic vases. The little blue detail, made from coconut shell, refers to the colonial history of The Netherlands. Its shape is inspired by the Dutch tiles you still can find in the palace of the Sultan in Yogyakarta.
Continue reading »
Creative, unique and eco-friendly products are not easy to create, that is why I truly respect those designers with creative, unique and useful items made of sustainable or recycled materials. When I see the tree trump vase from Takashimaya, I know this is a green product and will help save our mother earth when we will patronize this. I am right of my thinking because, the tree trump vase is a hand-carved product made from reclaimed wood. This will perfect warm up your rooms for it will bring back the nature into your room. Get one now and feel the beauty of nature inside your own house.
Source : Takashimaya via GreenUpgrader
Lighting system is very important since they are one of the basic needs especially at night. However, designer Peter Liversidge together with architect Asif Khan, they have created the wonderful and friendly Tetra Light. Its light is made from CNC machined aluminum and is fused using an adhesive same as that of the ones that hold aircraft wings together. On the other hand, the tetra lights diffuser is a custom-made hand-blown glass, and each component is available to be joined and re-arranged with the use of connecting tubes of different lengths. Each attractive color of the Tetra light is imparted through the stove-enameling process.
This solid gold ladybug looking like concept car is the latest electric concept car from Nissan. The Nissan Nuvu concept car stands out in at the Paris Motor Show and is considered as the coolest one. This cute 9-foot minicar is green in nature with its quiet electric motor and recycled raw materials. The car is estimated to be out in the market at around 2015. However, with its fashionable and elegant look, for sure many would love to own one of this car right now. In addition, this car has a comfortable chair for the driver upfront, a passenger seat and a space for your kids or groceries.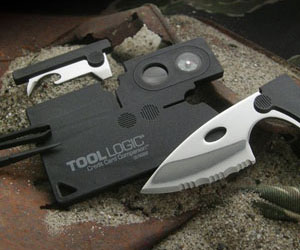 Our Recommended Partners
Advertise with us
Archives