Golf Refugees, one of the first of a new breed of indie golf brands is now producing t-shirts and polo shirts that are made from carbon neutral organic cotton certified by The Soil Association. This simply means the Golf Refugees will only be manufacturing their product using renewable energy generated from wind and solar power alone, which is a great idea for the community. They will not only provide green, eco-friendly and fashionable shirts, but they will help save the earth as well. As per Carbon Trust's calculation, Golf Refugees' men's large shirts cut off about 89% carbon emissions, which is great news.
From : Golf Refugees
Renault is all set to save energy with its latest concept car known as ZE (Zero Emission). This concept car incorporates innovative aspects such as optimum range achieved by lithium-ion battery powered 70KW electric motor, use of heat-reflective paint and exterior mirrors with low energy cameras. There is a green affect inside the car because of acid green tinted glasses. The linear display outside the car door shows the amount of charge left in the system so that the driver knows the situation before entering. Renault uses polyurethane gel bumpers designed to soak up minor knocks and protect pedestrians.
Tonke Campers is a modern day eco friendly caravan. Why modern friendly? because, it is made of mahogany polish carefully to reveal its natural elegant look. Inside the Tonke Campers are porcelain sinks and chrome faucets. You can enjoy the outside view clearly with its flat, clear, and bright windows. Solid wood doors have its safety glass, not molded or tinted plastic, which will let you enjoy viewing the wonderful views outside. Tonke Campers are available for rent to those people in the Europe only. To those who are living outside Europe this caravan is expected to be of high prices.
Electronic gadgets like mp3 players, mobile phones, digital cameras, and more other hand held gadgets that are then luxurious items are now becoming one of the most essential items an active person must have. In order to continuously enjoy all of the gadgets that we have, all of them must be fully charged all the time that lead to a tendency of letting those chatgers to be constantly plugged in and are hanging to the walls, which are obviously consumes more electricity and causes fire hazard as well. Inspired by this problem, Johanna Strand and Asa Elmstam have designed a table that at the same time is also a charging station. Eight plugs are inside the box-like table and each has their own switch. The table has a green chord that indicates reduced energy consumption.
Lamps generally add up the warm feeling we have in our homes. They can be in a form of chandelier, pendant lamp, hanging lamp, lampshades and so on, and most them cost high enough for people of lower class to afford. However, Viva Terra had introduced the recycled metal globes. As the title suggests, it is a hanging lamp made of recycled metal. The lamp has an elegant and fashionable look to the extend that one would never think it is made up of recycled material. Offered in three sizes, the recycled metal globes is available in small, medium and large sizes.
via GreatGreenGoods
Another concept car is designed and this is the B0 concept. A concept car designed by Italian design Studio Pininfarina together with Ferrari and Bollore' a French battery maker. The B0 is using a hybrid energy storage solution that consists of a 30kWh lithium-polymer battery, and estimated to have a battery pack life of 125,000 miles. Limited production will start in late 2009 and soon will hit the road. Aside from being an eco-friendly car, the B0 also has the best look among other concept car. It has a modern, elegant and futuristic look that everyone will surely stare once started to take on the roads.
A new housing prototype design is now being developed in Australia by a Sydney based Enter Architecture. This housing concept is developed with the initial purpose of creating affordable housing for the people of Redfern. Aside from being affordable, the concept is also an eco friendly, because aside from it is made of super lightweight transportable materials like the curved metal profiles and formed plywood panels, the concept housing also carries the Australian practice wherein air can flow freely through longitudinally and laterally. The front part of the layout has the ability to accommodate full sun protection, and an air layer that works on all external surfaces to expel radiant heat from the surfaces directly exposed to sunlight.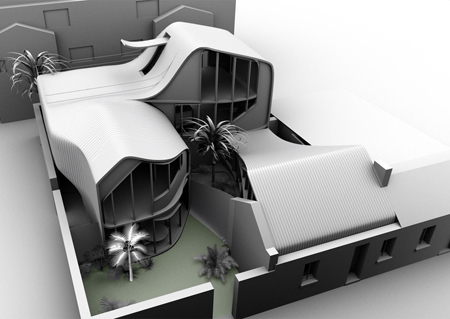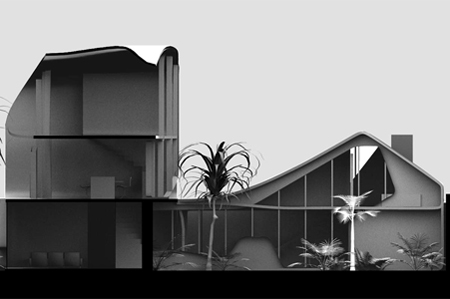 Toys are not just for the sake of keeping children engaged or just to entertain them. They can learn quite a number of things as many of the toys have educational benefits linked with them. The toy kits available for the children often teach them various how-to-make activities and they get involved in useful handicrafts at an early stage. The "Melissa and Doug wooden take along tool-kit" can be considered one of the top toys for kids. They can understand the details of carpentry through the fun activities and gradually turn into a proficient carpenter or artist. Most of the kids have a tendency to break their toys and then rebuild them. Here with this toy kit they get ample chance to destroy things and then recreate them. [Click here to get more details on Wooden Tool Kit Toy for Kids]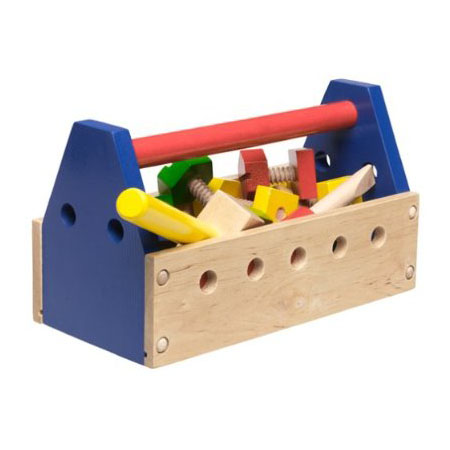 Eco-friendly architectures are undeniably a hit to architects nowadays. In order to do their share in saving the earth architects are constantly in-search of different earth friendly design. Now, Shuhei Endo Architects has another great eco-friendly structure that is being constructed in Sayo-cho, Hyogo, Japan. It is called the bubbletecture that is being built on a steep slope of the north side in the forest. The structure is created due the group's want of creating the new environment architectural space that has the ability to share the point of contact with nature and environment. To make use of the limited flat land, the structure has two functions arranged in parallel on flat land and the other one having floated from the slope.
Another energy efficient car is now out in the market and ready to hit the road without messing out our clean air. This new 2009 Jetta TDI is runs quietly using a technology called the clean diesel. Through a test drive, it has been discovered that 97% of highway diesel fuel pumps are now dispensing Ultra Low Sulfur Diesel (ULSD) that drastically reduces the particulate matter emission from diesel engines. It burns up 98.5% cleaner than those vehicles during the 70s, which thus reduces 97% les sulfur. In addition, the Jetta also has a diesel particulate filter to reduce particulate emissions. This new Jetta is now available in all 50 states of the U.S.
Our Recommended Partners
Advertise with us
Archives