A bike with lights in both ends is perfectly unique for me. Haven't seen one yet. Maybe a bike with a light in front and a light on the back part of it is already available in the market way-way back before. However, with this new design from Fabio Bortolanu and Emmano Righi from Dovetusai, which is a bike that has a simple frame however the lights in both ends made it unique and functional. The design is perfectly trendy even though brake wires are not visible. I just wish that it has a brake in it because if not, this is not safe for use.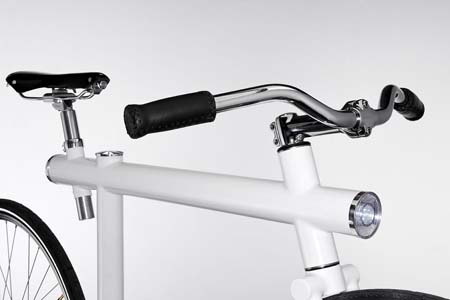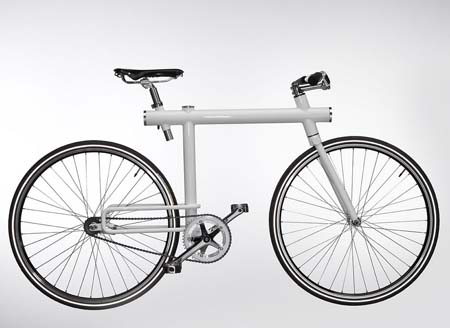 Wooden utensils are now new anymore since we are using it even before the global warming issue is being raised. However, using of it is not really being introduced to people. However, right now using eco friendly things are strongly introduced and advised. To join with the eco-friendly society is designer Gary Allson, which inspired by observations and insights into daily living, has created a wooden bowls and utensils. All of the wooden bowls, plates and kitchen utensils are handmade and are both suitable for functional and ornamental use. The items are made from sustainable timber from Cornwall, UK, and are available in colors oak, beech, cherry and ash.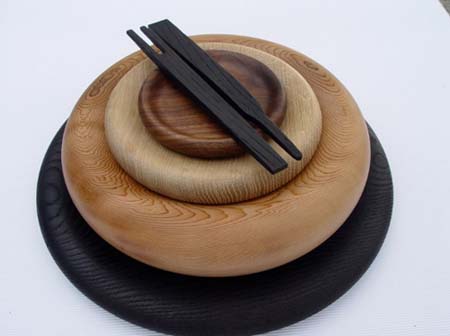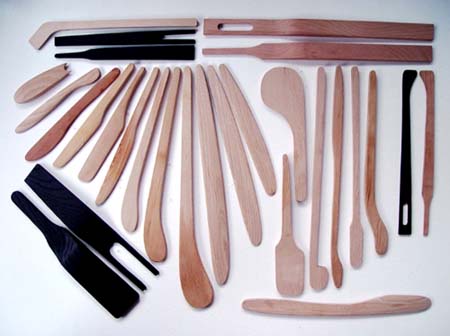 Source : Garry Allson via StyleFiles
Have you heard of a charcoal ashtray already? Well this is now the time to introduce this wonderful creation of Akihilog Kumagaya called Sumizara. A charcoal ashtray can put out cigarettes and deodorizes at the same time. That is not the only work the charcoal ashtray can do, because it is coated by coat of charcoal that has an antiseptic and dust control action, which is a great feature. In addition, burn resistance and deodorant is such a wonderful thing the Sumizara has. I think this one will not only be a prefect thing to have in a house, but rather I find it important.
via Akihilog
Commended as the inspiration of sustainability, the Green Lighthouse by Christensen & Co Architects did a ground breaking last October 29, 2008. The building has a great structural design, which is not only beautiful to our eyes but is also use to reduce CO2 emissions. Why it is called as sustainable? Simply because the proportion between windows and façade has been carefully calculated to make sure that the building will not consume large amount of energy for heating. What's good about this building is that it has the ability to collect excess solar energy during the summertime and put it in an underground store and use it later when the power of the sun is out.
Global Warming issue makes the people getting aware and look for various remedies in caring our nature already. The National Space Society Beno Bova just did it, and has strongly recommends that the next president of the United States should commission a US$1 billion solar powered satellite from NASA before their second term ends. In this way, people can now save from the high prices of gas. The satellite works out by harnessing energy directly from the sun and distributes it back to the receiver on Earth using microwave frequencies. The concept can be old but I think this will really help us from the sky rocketing prices of gas.
Bamboo is just one of the most useful plants in the world today. They have various uses and are effective in everything they are into. The Bambu Diner is just another great creation using a bamboo tree. A dining unit for your dogs has clean and sophisticated lines and is handmade, which made the Bambu Diner an eco-friendly one. It got stainless bowls that holds up to 1.6 cups of food or water, which is big enough to reward even the hardest working rescue dogs that have robust and big body built. Make your dogs an eco-friendly being too in just a small amount of $79.95 with this wonderful Bambu Diner.
Source : HauteHound via EcoFabulous
Because of Australia's vision of developing and electric vehicle recharging network, I can see some solid use of an electric vehicle by 2012. People don't need to worry anymore if they will be out of power because there will already be a network of recharging station for them to use and charge their cars. The project will be done in with the US firm Better Place, Australian power company AGL, and investors Macquire Capital Group who will be working out together to make to project possible. I am excited for this project to com into reality, for using an electric vehicle can be a big saving from gas and a big help to keep the environment air pollution free.
Source : BetterPlace via EcoWorldly
Partying is fun, and can even be more enjoyable if done in an open-air club. The BigTanks is what I am talking about It is an open-air club in Berlin, which is made of illuminated large tanks that consists of a plastic body and a metal shuttering composed. With the use if 1000 liters large water tanks to a temporary installation to be put together, the club is created in the summer of 2006. The open-air club is composed of illuminated cube, visual games and electronic beats. Special control devices from Cologne Life Light is used and made possible the complex wiring and control. Each tank can be individually control, therefore it can be a wonderful music video background.
Being eco friendly and using an eco friendly material is really helpful to our environment. We can be eco friendly in so many ways. Using an electric car can be one of them, recycling things is another way of being eco friendly. This time around, by using ECO2cotton's cotton throw blankets is an additional way of saving our environment. Aside from being of help in saving the earth, you will really feel comfortable with this blanket too. It is made of eco2cotton yarn from regenerated fibers that made the blanket soft and comfortable to use. You can add some embroidery into it for added beauty.
From : KeepSakes-Etc
Formula Zero is Mercedes Benz's new racing car for 2025. Combining the elements of land yatching, luge, and the thrill of Formula One. In addition, the Formula Zero is also environmental issue sensitive which is a big plus compared to the traditional racing cars. Why it is sensitive to environmental issues? Simply because it is designed with a view to haul out maximum thrust from the electric motors, aero-efficient solar skin and rigid sail, wherein the design took some inspiration from Formula One and Yatch Racing worlds. If this concept goes well, there will be at least one small part of it comes into reality next year.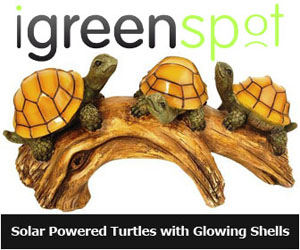 Our Recommended Partners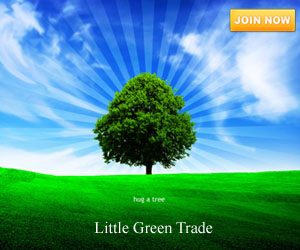 Advertise with us
Archives