Kids are active and wants to play all the time and seems like not tired of running here and there. Moreover, with the activities they have daily, parents should be aware that they are prone to minor accidents like bumping from one thing to the other. That is why designer Enzo Mari has created this defensive wall made of corrugated pressboard. As the material it uses suggest, your kids are very safe from harm with this wall. In addition, all are painted with various designs that will surely attract children and will eventually develop their young creative minds. Safe and eco-friendly, parents must own one now.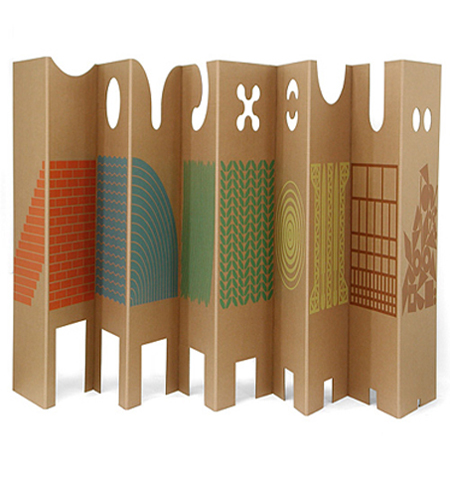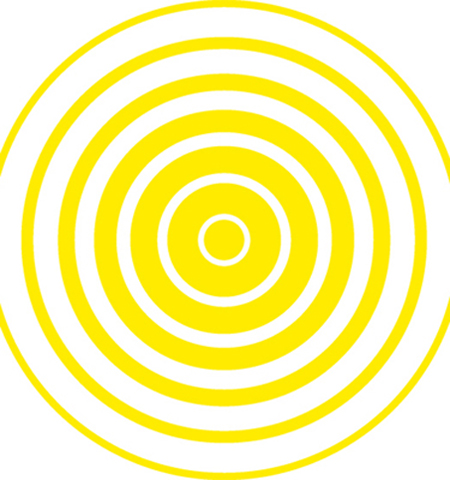 Solar powered device are now spreading worldwide. You can see various solar-powered devices today, and one of them right now is the HYmini. A handheld universal charger will collect renewable wind power, solar power and the conventional wall plug power in order to recharge almost all of your digital gadgets that have a 5V power. HYmini works like a hybrid car because it stores energy from various sources like the conventional wall plug, renewable DC input,, wind, and sun. The energy it collected are stored in its internal battery and can be used to recharge you gadgets like your mobile phone, MP3 player, iPod, PDA, digital camera and other 5V devices.


Working out daily is fun and refreshing. It makes you feel great, light and will make you fell active all day long. In addition, doing it in public places with the use of public outdoor fitness equipment can be more fun and energy efficient. In this way, you will not only be physically fit, but rather earth friendly as well. Why you can be an eco friendly with this public fitness equipment? Simply because it does not uses any electricity to function. What is nicer with that equipment is that, you can use it free of charge. It's now time for you to go out have fun and be fit.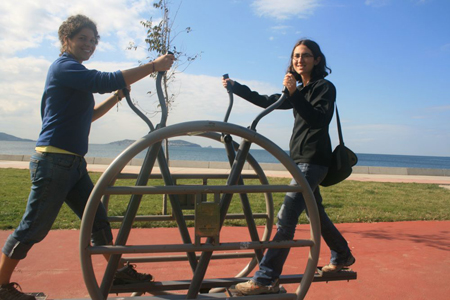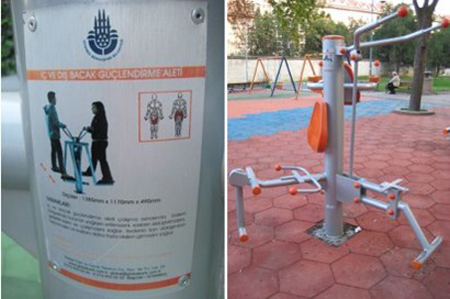 Source: Deniz Sport via greenUPGRADER
Doing a laundry is tiring that is why we do it with a washing machine instead of by hands. Normally for a regular load of laundry, it takes around an hour or two to do it. However, with the new 1-minute washing machine from Electrolux you can already do it fast as the name suggests. In addition, it does not requires any soap to clean your clothes, and it will be a sure hit for moms and dads who wanted to save money. It will not only let you save money from soap but with 1 minute process, it is a big savings of electricity.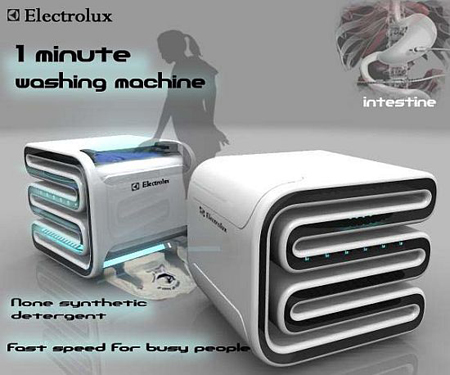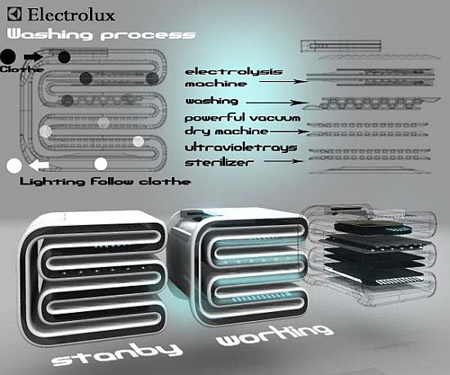 Electric car lovers' particularly to G-Wiz potential users, you can now have one place to go to buy your new G-Wiz in the UK and that is GoingGreen. It has just launched a dedicated insurance option for G-Wiz that will eventually make G-Wiz drivers breath a little easier as they go strolling around. In addition there is also a benefit that includes a free G-Wiz all repairs done by GoingGreen. Another benefit the buyer can get is the one page printed document of insurance, which truly means that G-Wiz is a green product from the unit itself to the insurance. GoingGreen called it a truly green insurance policy.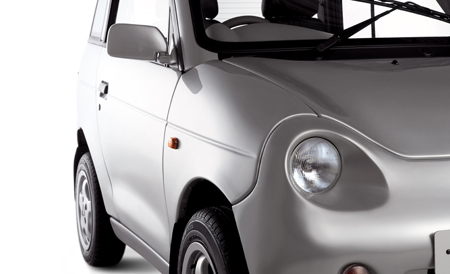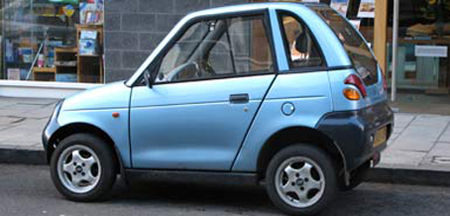 Mazda KAAN is an electric car designed by six various designers that includes Jacques Flynn, Carlos Salaff, Minyong Lee, Greg Lee, Tim Brown, and Jordan Meadows. It has been designed to compete the E2 races. Powered by Mazda's patented electronic tire system, the KAAN can reach 250moh with no harmful emissions, which is the good news about the product. Add to that good the futuristic design it has that will surely make this car a head turner. Inspired by the electric fields and textures seen in nature, the Mazda KAAN is made. It has a powerful electric wheels and a cockpit that act as a capsule to house its driver the safest it can.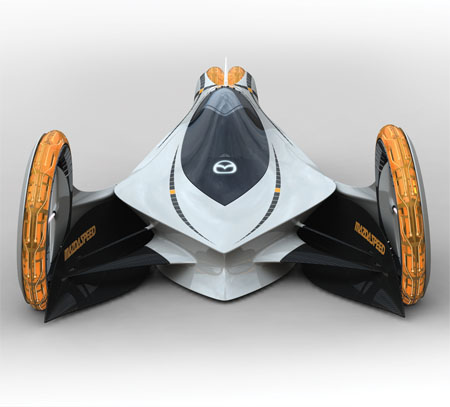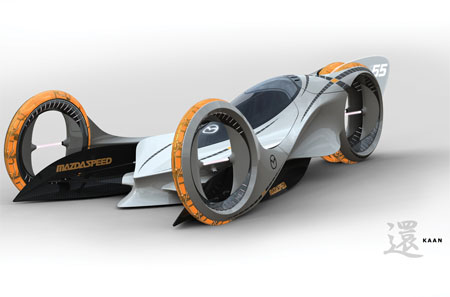 If you think of throwing out your used books, think again. Aside from giving or donating it to the less fortunate ones, Dutch designer Jan Van Hoof has exhibited a wall made of cut-up books. The idea the designer has will not only provide new excellent and artistic design but rather, it helps a lot in making our garbage bin free from those bulk books that we intended to throw. In this way, Hoof does not only create a masterpiece of art but he also made a step closer to a cleaner and greener environment. The finish product looks amazing and I am pretty sure that many will appreciate it and will use it in the future.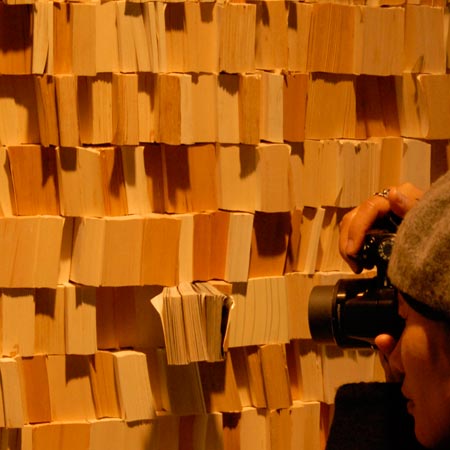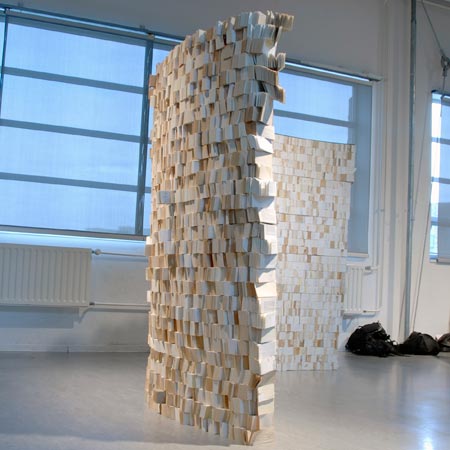 If you have not seen the coolest Plug-in Hybrid concept yet, look no further, because the Audi A1 Sportback Hybrid is now here to give you a bang with your hybrid car experience. It has a 1.4-liter TSI gas-burning engine and is equipped with a turbo and supercharger, plus a 20kW or is equivalent to 27hp electric motor. If it worked together in a hybrid mode, the two engines would propel the A1 from 0 to 62mph in just as little as 7.9 seconds with a top speed of 124mph all the while getting 72.4 mpg, which is very amazing. Moreover, if you didn't want it hybrid, you could switch it to pure electric mode and drive at approximately 60 miles without gasoline.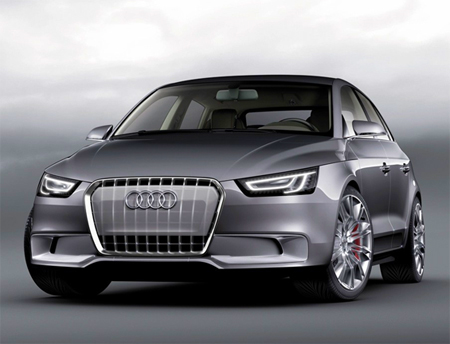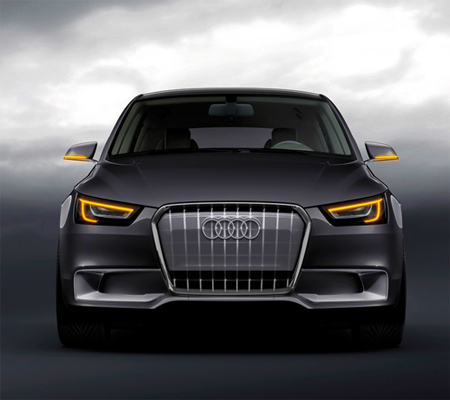 Accessories are known to be made of precious metals and stones. However, let us all make a difference and make some move by patronizing those eco-friendly accessories made by Liv Blavarp. This wonderful creation is made of wood that look very fashionable and trendy. Wearing this type of accessories will not only make you feel trendy and elegant, however it will make you feel like you have contributed something in saving the earth from hazards. This authentic designs of Liv Blavarp is perfect to those fashionistas who wants to share something is saving our mother earth without compromising the beauty and fashion they want.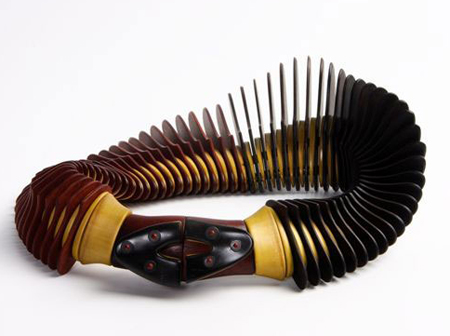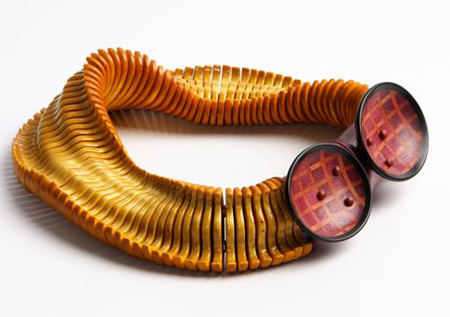 Cardboard can form various forms whichever you like. The only limit is your imagination. That is why Cardboard Design had introduced their new product line, which is called as the LIQUIDCARDBOARD, because one can freely transform or move freely the object from one shape to another. You can have it as a candle holder, a vase, platters, bowls, stress toy or a simple yet cool tabletop decoration. It's so nice to see such creation as this, which is not only functional but an Eco friendly one too. It is fun being earth friendly and doing it with a cool result is such a rewarding experience.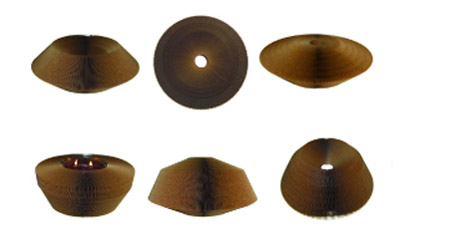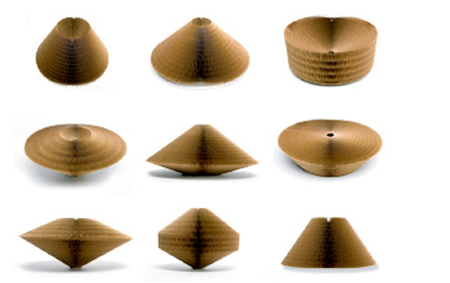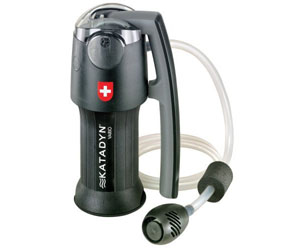 Our Recommended Partners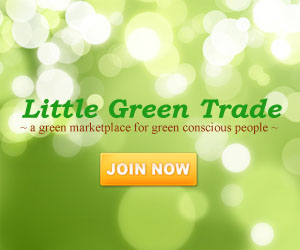 Advertise with us
Archives