If you think of throwing out your used books, think again. Aside from giving or donating it to the less fortunate ones, Dutch designer Jan Van Hoof has exhibited a wall made of cut-up books. The idea the designer has will not only provide new excellent and artistic design but rather, it helps a lot in making our garbage bin free from those bulk books that we intended to throw. In this way, Hoof does not only create a masterpiece of art but he also made a step closer to a cleaner and greener environment. The finish product looks amazing and I am pretty sure that many will appreciate it and will use it in the future.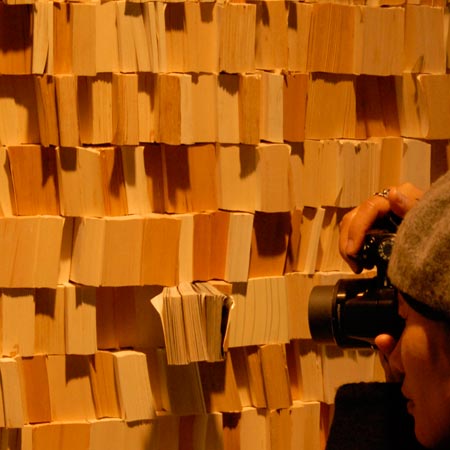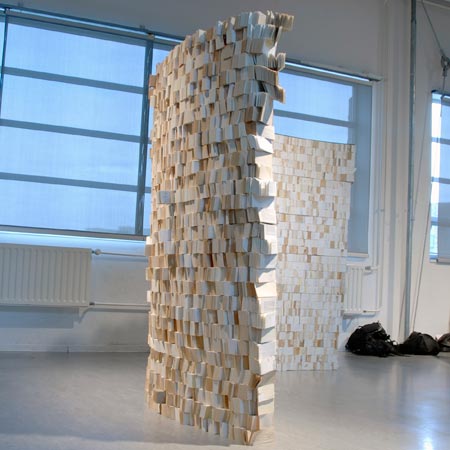 If you have not seen the coolest Plug-in Hybrid concept yet, look no further, because the Audi A1 Sportback Hybrid is now here to give you a bang with your hybrid car experience. It has a 1.4-liter TSI gas-burning engine and is equipped with a turbo and supercharger, plus a 20kW or is equivalent to 27hp electric motor. If it worked together in a hybrid mode, the two engines would propel the A1 from 0 to 62mph in just as little as 7.9 seconds with a top speed of 124mph all the while getting 72.4 mpg, which is very amazing. Moreover, if you didn't want it hybrid, you could switch it to pure electric mode and drive at approximately 60 miles without gasoline.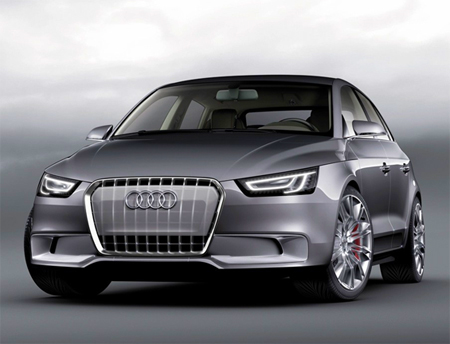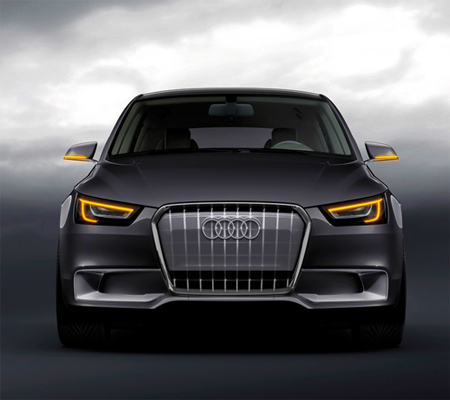 Accessories are known to be made of precious metals and stones. However, let us all make a difference and make some move by patronizing those eco-friendly accessories made by Liv Blavarp. This wonderful creation is made of wood that look very fashionable and trendy. Wearing this type of accessories will not only make you feel trendy and elegant, however it will make you feel like you have contributed something in saving the earth from hazards. This authentic designs of Liv Blavarp is perfect to those fashionistas who wants to share something is saving our mother earth without compromising the beauty and fashion they want.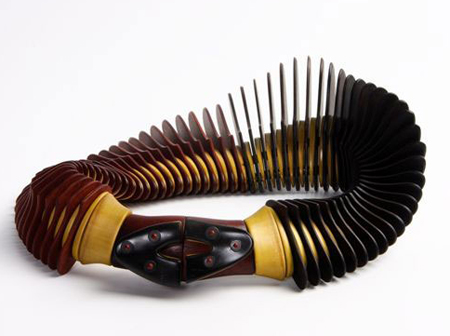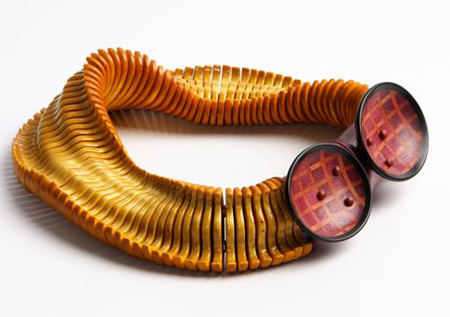 Cardboard can form various forms whichever you like. The only limit is your imagination. That is why Cardboard Design had introduced their new product line, which is called as the LIQUIDCARDBOARD, because one can freely transform or move freely the object from one shape to another. You can have it as a candle holder, a vase, platters, bowls, stress toy or a simple yet cool tabletop decoration. It's so nice to see such creation as this, which is not only functional but an Eco friendly one too. It is fun being earth friendly and doing it with a cool result is such a rewarding experience.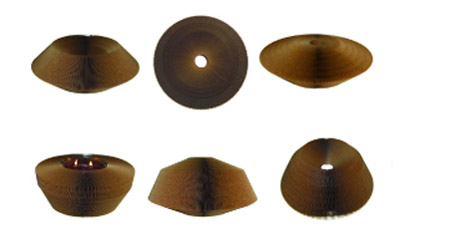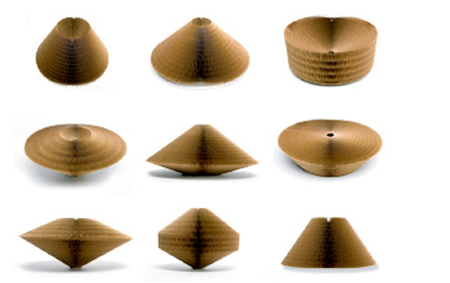 Going green is a choice that everyone can decide to do, as to whether you are rich or not. One of the rich people's ways of living green is getting a solar sails. Solar Sailor and Australian based tech firm is now working on a massive sails embedded with solar panels. It works out through a computer that pivots the sails towards the sun, collects some energy and uses it to power the yacht. Since it is always a great sunny day in the French Riviera, this solar sail will surely work out well Moreover, according to CEO Robert Dane, he thinks that the solar sails will have the ability to offset around 10 percent of the fuel consumption of the yacht which is obviously a huge energy savings.

Working in an office is something very normal to everybody. However, working on a cardboard office is something new to me. This is what the French artist Paul Coudamy has designed in one of the advertising agency in Paris, France. He was able to create furniture out of it, twenty work stations, partitions, meeting rooms and storage with the use of a 4cm thick water resistant honeycomb cardboard mounted with glue and tape. The lighting of the said cardboard office is made from umbrellas. I found this masterpiece as a truly work of art and creativeness. However, I had doubt of the cardboard smell. Normally I do not like the smell of it and it feels like odor pollution will take place. Overall the product design is great.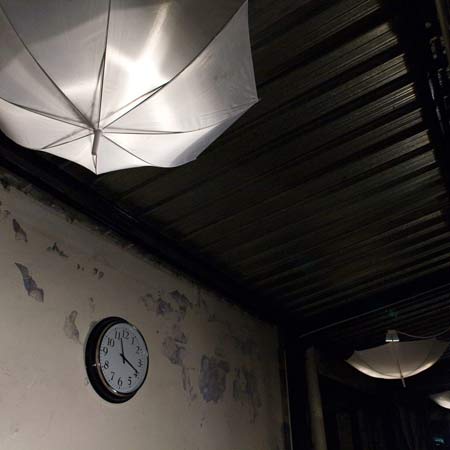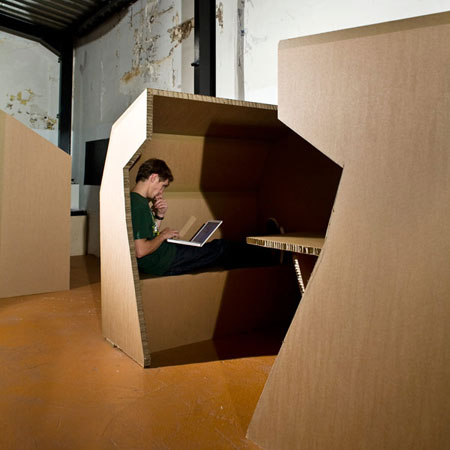 In the next few months, LED replacement bulbs are going to be released and various companies are working hard in perfecting for it. Moreover, some of the companies work ahead than those larger lighting companies and one of them is the Lighting Science, which created and introduced the Sol R38, which is equivalent to 50-60W incandescent lamps. In addition, the Sol R38 looks weird with its fins that works as hit sinks that drive away the heat generated from the back of the LED. Another company that work in advance is the Journee, which offers the Lotus Luminaries in different colors and looks like a spaceship.

Shelves, tables and chairs are just a few of the furniture that we need in our home. Having it green and innovative is not easy but will surely have a great result. Boards did it. With the statement of "No Waste. No Rules. No Tools." The zBoards is very conventional and functional. With the use of a super adhesive tape, you can put together the blocks and form your desired furniture or shelves. Another great feature of the zBoards is that it weighs 60 percent less than particleboard. This out of the box idea is perfect for any contemporary homes all over.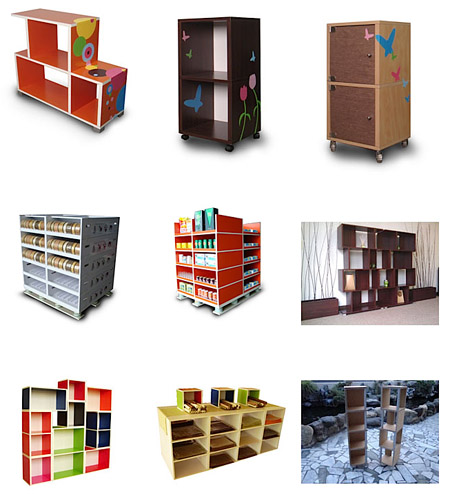 As we all know, birds have nests and made it from twigs and leaves by themselves. These nests already serve as their home too. So, why not help them live in a more comfortable manner but still keeping it in a natural way by giving them a hardwood home but made of sustainable materials. That is what the Corchito is all about. It is a hard wood birdhouse made of 7 pieces natural cork and can be easily assembled like that of a 3d jigsaw puzzle. The only difference is in assembling puzzle you are playing, while with this birdhouse you are helping the birds living in a more comfortable zone.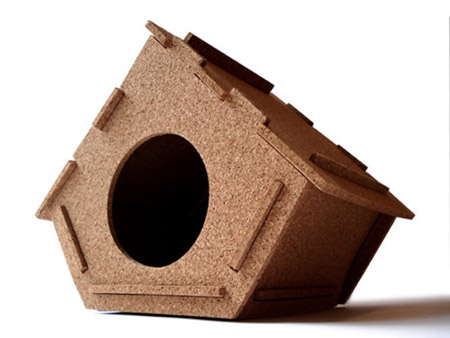 Source : Corchito via Interior Design Roomand noquedanblogs
Living green is a very rewarding thing to do. You will not only help saving the earth, but rather you helped yourself as well. One of the green things that will let you help the community and yourself is the Barnacle Chair by Ania Wagner. The Barnacle Chair is made of sustainable wood and lined with an industrial felt. One can sit into it or if not, they can turn it upside down and lean over together with friends and families while having a good chat with each other. The features it has, the Barnacle Chair is not only green and artistic, but it is also functional and got a modern design.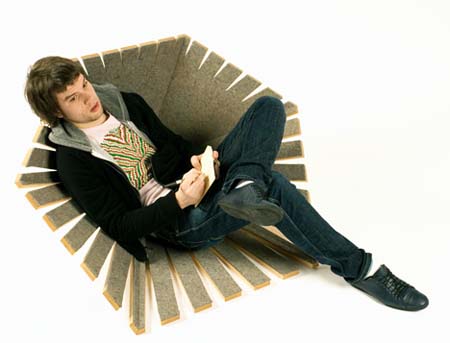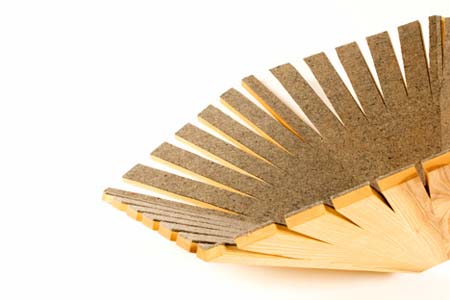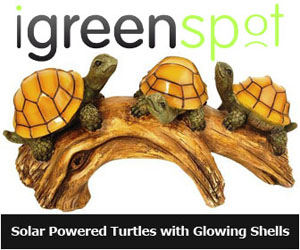 Our Recommended Partners
Advertise with us
Archives
Recent Topics Searched