Being eco friendly and using an eco friendly material is really helpful to our environment. We can be eco friendly in so many ways. Using an electric car can be one of them, recycling things is another way of being eco friendly. This time around, by using ECO2cotton's cotton throw blankets is an additional way of saving our environment. Aside from being of help in saving the earth, you will really feel comfortable with this blanket too. It is made of eco2cotton yarn from regenerated fibers that made the blanket soft and comfortable to use. You can add some embroidery into it for added beauty.
From : KeepSakes-Etc
Formula Zero is Mercedes Benz's new racing car for 2025. Combining the elements of land yatching, luge, and the thrill of Formula One. In addition, the Formula Zero is also environmental issue sensitive which is a big plus compared to the traditional racing cars. Why it is sensitive to environmental issues? Simply because it is designed with a view to haul out maximum thrust from the electric motors, aero-efficient solar skin and rigid sail, wherein the design took some inspiration from Formula One and Yatch Racing worlds. If this concept goes well, there will be at least one small part of it comes into reality next year.
Another great architectural design has been created by the Luca Selva Architects in the form of the Brunner House. Owned by a pastor's family with three kids, the property has been bought with an existing pavilion-like structure in it that served as a doctor practice in 2005. The family intended to made an expansion in it and turned it into their home. The architects did a different kind of expansion just to keep the surrounding garden area untouched by extending vertically rather than horizontally. Because of that idea, they have preserved and respected the building's original footprint. The Brunner House is located in Witterswil.
Just like any other groups who are now living with green technologies, NASA seems like wanted to joined with everyone in helping to save the nature. They are now testing their latest traveler and hopes that it will transport their astronauts around the surface of the moon when they head back in approximately 2020. The initial testing took place at the Arizona desert features a similar rocky landscape that the rover will have to experience during the interstellar. The said machine is a six-axle twelve-wheeler car and all kinds of cool technology are built into it, and each axle has the ability to move independently, which allows the Small Pressurized Rove. The car is electric using on-board rechargeable batteries.
Halloween is just days to go, and all of us are now preparing for the said occasion. Some maybe busy for their costume parties while other are busy decorating their homes with scary lanterns. However, preparing all these things can be expensive. But, one doesn't need to worry because you can have your wonderful Halloween lantern using your old and unused PC. By having it painted and drawn with a scary face, you already have a creative Halloween lantern without spending much. In addition, you only don't have a good lantern and celebrated the Halloween happily but of course you also help saved the nature from having another waste like your old PC.
Wind turbines are good source of energy and will eventually lets us save money. However, the noise wind turbines created can be distracting. To address this issue, a wind turbine called the Swift wind turbine is created. It has been called as the quietest rooftop wind turbine available in the market today; the swift wind turbine is created and designed for commercial and residential use. This 7' diameter turbine produces around 1.5kW @ 14 m/s of energy or roughly 2,000kWh per year, which is estimated to be around 20 percent of the average home use and is big savings already. The turbine blades will be manufactured by a U.S. based Cascade Engineering. One installed turbine will let one cost $10,000 to $12,000.
Patterns are nice especially if it has creative and artistic designs in it. However, it would be even nicer if one can create pattern out of a wooden material. The idea sounds eco-friendly and that is what Minotaur did. They have created a set of cubes that consists of 16 wooden cubes that has the ability to form great number of patterns. The cubes are nicely laser cut by a wooden toy maker in Kyushu, Japan, using Japanese maple and White Ash, which is really a good combination. Patterns looks nice and I find it perfect as a house décor as part of the interior design.
When we speak of CDs, what comes first to our minds is a music and movie CD. However, with the technologies that are present today, CDs are already rarely used when we tend to listen to our favorite music or watch our favorite movie. We can now easily have them handy with our MP3s, MPEG or MP4 player. And because of these CDs are now stacked in our room. To make our CDs stacked in a nice order, the wooden X CD holder is born. You can now have your CDs arranged and pile in one place. This will not only let your have your CDs organized but it will also let you became eco-friendly since this is hand made and the materials used is out from bamboo.
From : Zanisa via GreenYourDecor
Being Eco-friendly is fun especially if you did it without compromising the beauty and great designs. This is what the Moso Bamboo Pendant Lamp of Brian Schmitt is all about. Manufactured by hand from the US and is made from bamboo, there is no doubt that this pendant lamp is an eco friendly one. The Moso Bamboo Pendant lamp is composed of shade panels, bamboo frame, and cord, which is very basic and yet it still brings out the beauty and elegance in it. What is good about the Moso Bamboo is that it can be packed flat, shipped to your desired destination, and can be easily assembled without using any fastener or glue.
The Sea Urchin is a known sea creatures that we love to eat but we normally throw away its skin that is pointed and tend to be harmful. However, Dutch designer Rachel van Outvorst changed everything bad that we think about the sea urchin. She made a very attractive design out of it, and the result is truly a remarkable work of art, which is the sea urchin chair. The circular design of the sea urchin chair is not new anymore however, what is amazing about it is that it is handmade out of 8,000 cable ties. If you want to have a unique lounging in a chair made of unique and eco-friendly material, try the sea urchin chair now.
Source : Rachel van Outvorst via DecoJournal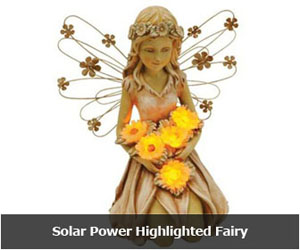 Our Recommended Partners
Advertise with us
Archives