Do you love mountains? Ryan Leake has made an attempt to bring that mountainous adventure to your kitchen through this unique Mountain View Knife rack. It's a handmade piece that brings a taste of wilderness to your kitchen, handcrafted from scratch, this wooden knife rack is cut to resemble mountain range. It looks really cool on your kitchen wall while holding your knives, it's a beautiful decorative accent. Underneath this wooden rack, there's a powerful neodymium magnet that holds your kitchen knives in style. All your knives will be up and out of the way, making them easier to find and safer to reach instead of kitchen drawers. It's a perfect gift for a chef who has love for mounted adventures at heart. [Click Here to get more details of this magnetic knife rack]
Here's an alternative to plastic wrap, Beeswax Variety Wraps. It's a set of seven sustainable wraps, better for environment than disposable plastic. You can use it to wrap dishes, baked goods, large bowls, fruits, and many more. Simply use the warmth of your hands to soften this organic cotton wrap, it'll automatically create a seal over the food or dishware you want to cover. When cool, these wraps would hold its shape, therefore, keeping your food fresh longer. It's an environmentally friendly alternative to tin foil or plastic wrap, furthermore, these wraps are coated with antifungal, antimicrobial, waterproof, and breathable beeswax. Please avoid hot water or hot surfaces when cleaning, wash it with cold water and mild soap, that's enough, then leave it to air dry. [Click Here to get more details about Beeswax Wraps]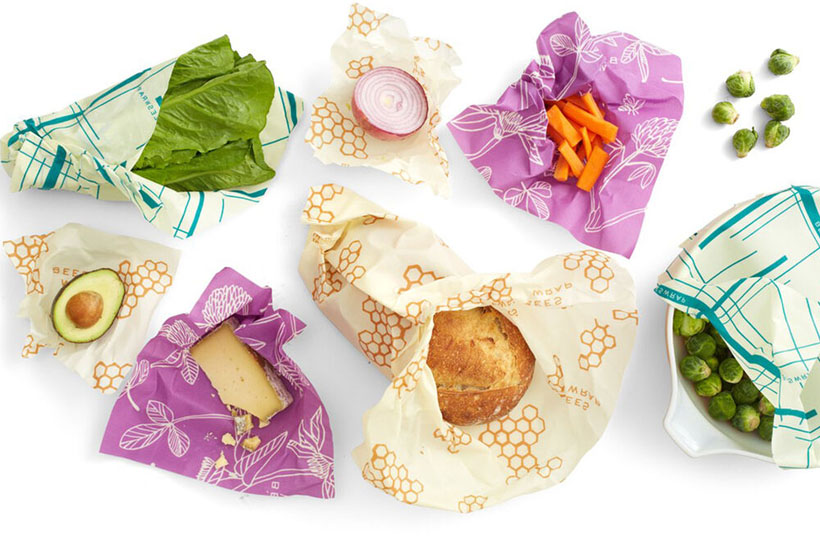 From : Sur La Table
GoSun Flatware, is a set of credit card sized cutlery that fits in your wallet, not the ocean. Trying to reduce the use of plastic that pollute our ocean, GoSun Flatware offers a reusable product to encourage consumers moving away from plastic.
After releasing successful off-grid cooking equipment and refrigeration technology, Go Sun wants to jump into the realm of reusable utensils. At just 4mm thick and footprint of a credit card, this cutlery can be kept in any wallet, purse, or pocket. It's so small and thin that you can effortlessly carry anywhere as part as your EDC. [Click Here to pre-order GoSun Flatware]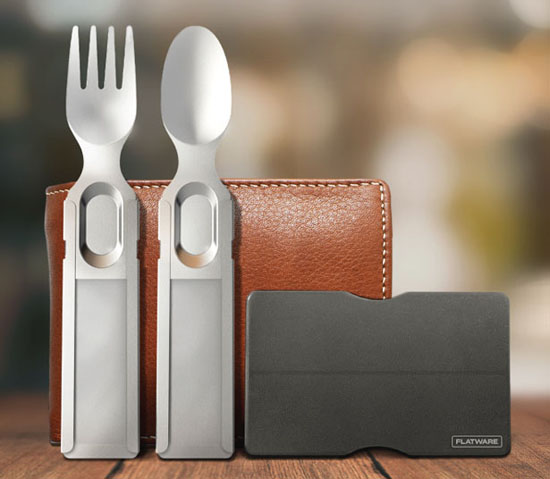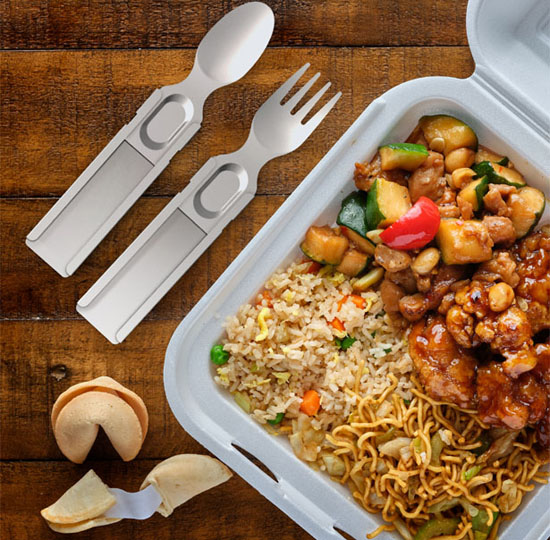 Tree Hug is an art installation that's been exhibited in Annecy/France from July 6 and will be available up to September 15, 2019. It wants to create ecological awareness where human has done great damage to our environment and if we wanted to survive in this planet we should change our habits when it comes to respecting our environment.
Trees are one of valuable assets that contribute in many ways to balance our ecosystem. This art installation represents surrealist evolution of human being into a tree, nature and man merge into one because each tree symbolizes "life" and "love".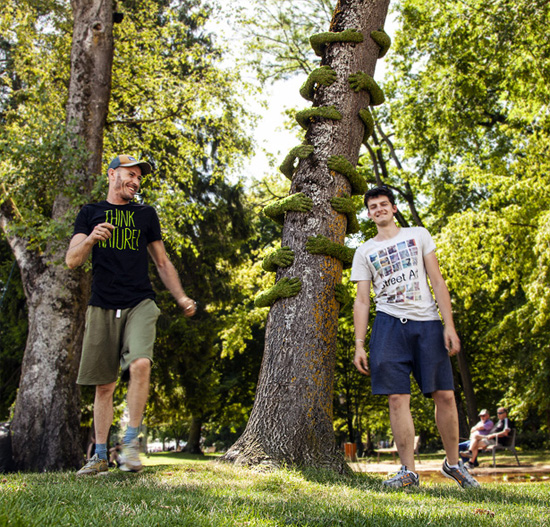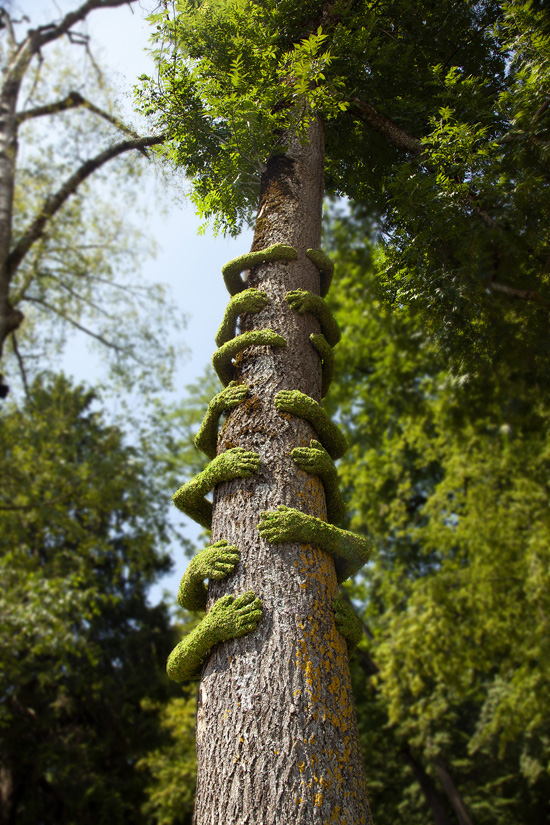 Omdanne is a convertible biodegradable clothing line to answer today's challenge in fashion industry. Do you know that a fashion industry can be considered as the second most pollutant industry in the world after oil industry? Yes, the reason is fast fashion trends. New clothing products are flooding the market every two weeks, can you imagine this? It means that with every garment that floods the market, there are also waste and harmful chemicals flood our environment. Every year, this industry produces 53 million tons of clothing yet 87% of it ends in landfill, becoming waste and affecting the quality of life of future generations. Offering first of its, Omdanne is a three-piece clothing that can be transformed into more than 10 different styles.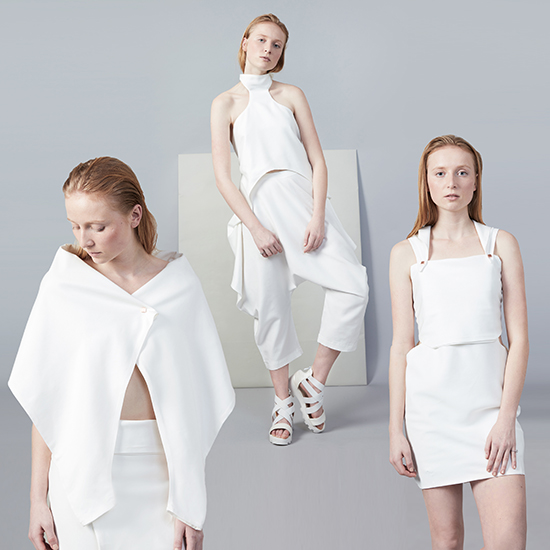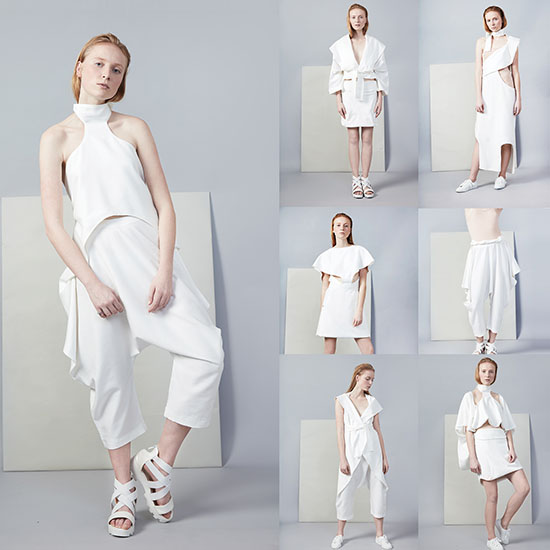 This slice wood art would become a family heirloom for years to come. Made to order, there's no better way to display your family tree than on a tree. You can send your genealogy chart to the seller, and it will be engraved into a basswood wood slice, harvested from a sustainable forest. This is not just a cool family tree but also a beautiful, personalized piece of art that would become a conversation starter for any home. Just in case that you don't really know your family tree, you can choose to write your main family name along with some engraved motivational quotes. There's a sawtooth hanger that is mounted at the back for easy hanging. Since this piece comes from wood slice, it's truly unique and features slight natural flaws and might not be perfectly round. [Click Here to get order information of this Personalized Family Tree on Slice Wood]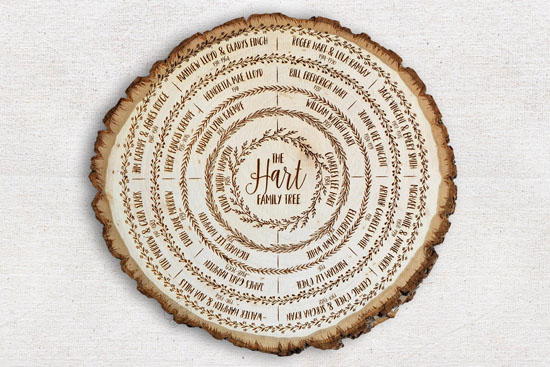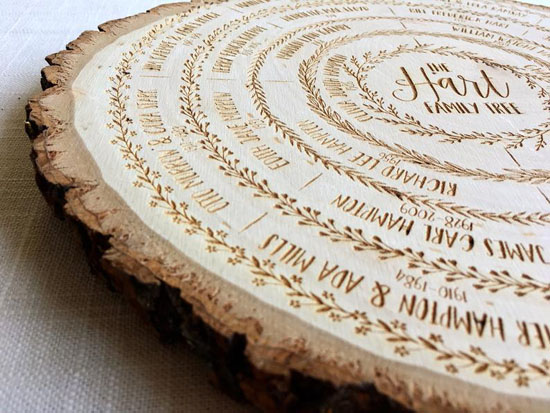 Have you ever seen Vincent van Gogh's Starry Night masterpiece? If you have, then you know the breathtaking glimpse of wonder in our starlit sky. Stephen Kitras, a professional glassblower, has crafted a cool glass globe that brings the magic of Gogh to life, in your garden to be exact. Using his artistry, Kitras draws upon painting's nocturnal palette and captures that swirling of paint in textured glass. This Starry Night Solar Stake would look awesome at night, it doesn't even use electricity, it is solar powered.
Once the evening falls, the magic happens. The solar powered light would illuminate the glass globe, creating awesome light in your garden or perhaps the pathway to your front door. Handmade in Canada, Kitras aims to produce affordable glass art objects to bring beautiful things around our home. [Click here to get more details of this Starry Night Glass Globe Stake]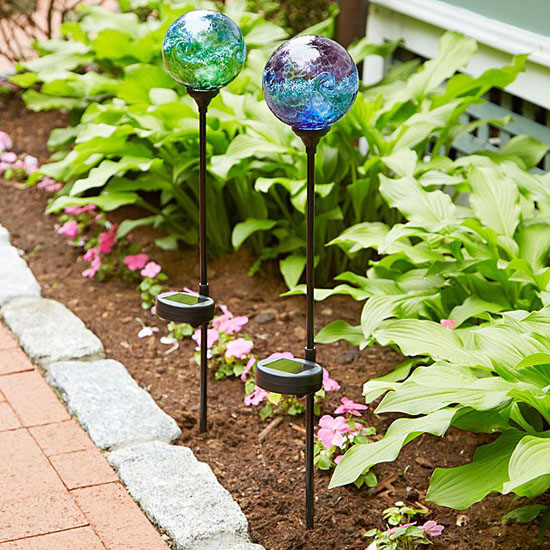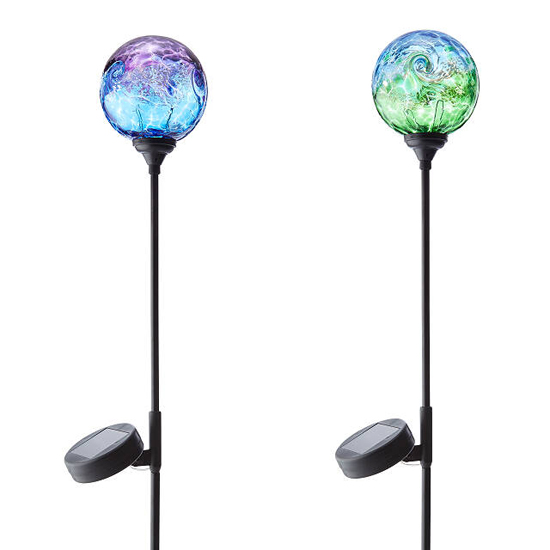 Are you composting your kitchen waste? Here's a perfect compost crock for you, Farmhouse Compost Crock. This earthenware crock keeps your kitchen scraps for composting, it features vintage farmhouse style that would complement your kitchen décor. This cute crock is nestled in a chicken wire basket, it would look cool standing on your countertop. It has a carbon filter in the lid to prevent odors, some customers even mention that it doesn't seem to attract fruit flies. It sounds pretty good, heh?
Collect those fruit peels and vegetables scraps inside this crock until it's time to bring them out to the compost bin. It can hold around 3-1/2 quarts of food scraps. The size and capacity is just right, that wire caddy makes it easy to handle when full. [CLICK HERE to read more details about Farmhouse Compost Crock]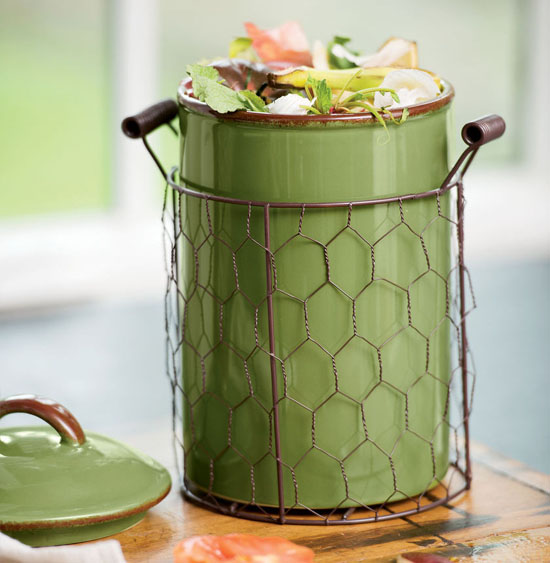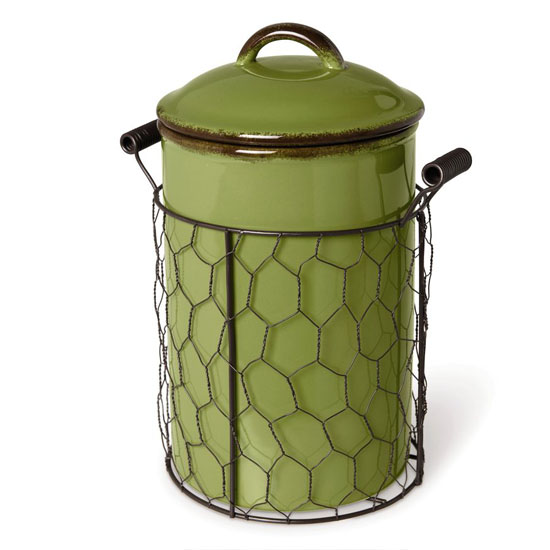 For the love of wine, you should enjoy it on this gorgeous Nori Side Table that is made from recycled oak wine barrels. Even though it's recycled from old wine barrels, yet this side table looks like brand new with nice vintage touch. It has a shelf and cool iron accents, the spacious top allows you to also place a vase or a showpiece, or any decorative item. Just in case you already have a set of wooden furniture, this piece would complement each other, the medium pine finish makes it look really stylish. It's rustic, sturdy, and well built end table, you will get a lots of compliments from it. [CLICK HERE to get more details of this wine barrel end table]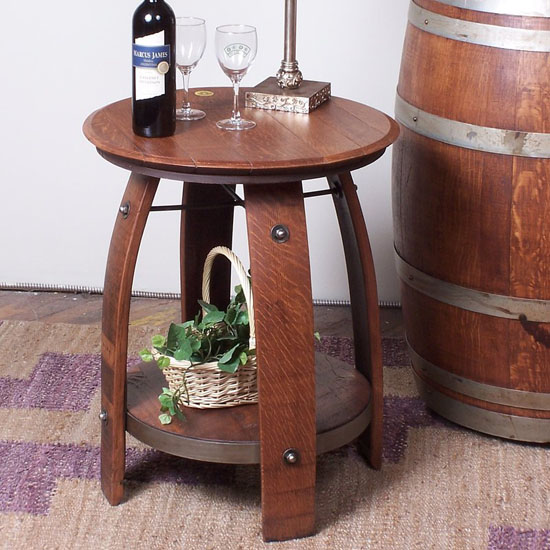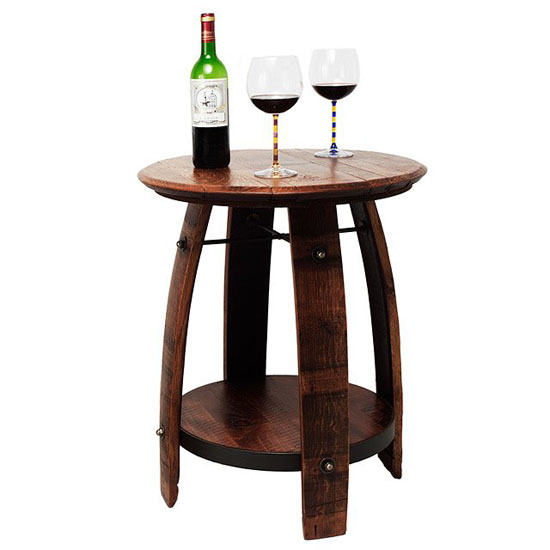 Solid construction, this reclaimed wood outdoor bench is hand crafted from unused railroad ties, this shorea wood is very old, some even 100 years old. Yes, this dense wood has been proven to stand the test of time in the outdoors, it's nature's wonder. It's so simple that it is attractive, even though it's built for the outside, some customers would have it in the house. Due to its nature, Each bench is unique, it has its own characteristic natural distressing marks, a beautiful accent piece for any patio, garden, or as decoration. Place it anywhere for eco-friendly seating. [CLICK HERE to get more details of this reclaimed outdoor bench]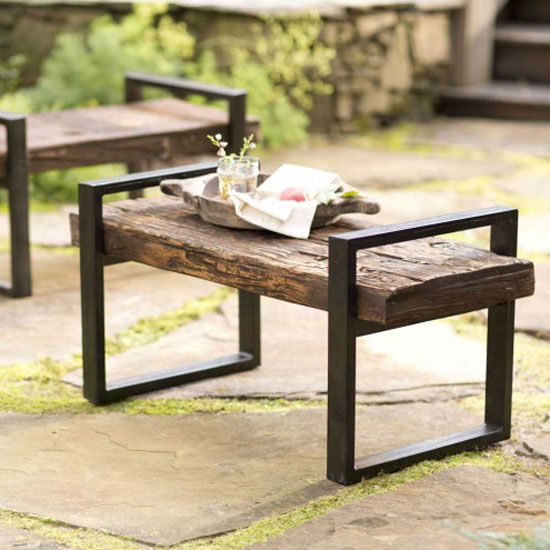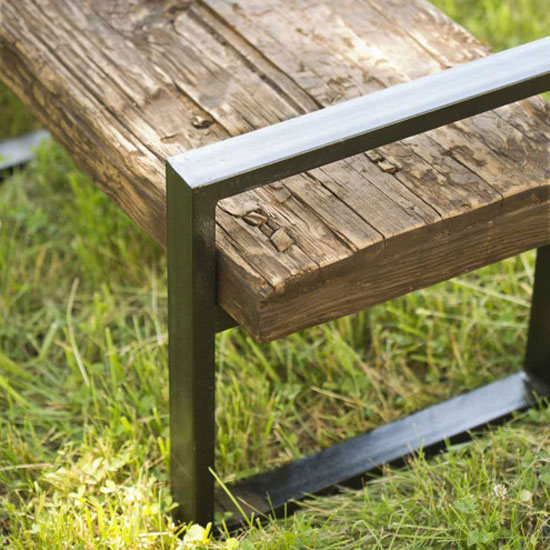 Our Recommended Partners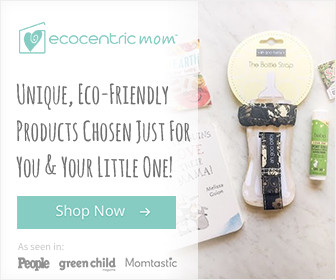 Advertise with us
Archives