Browsing articles in "Recycle"
After a relaxing coffee experience at our favorite coffee shop or even at our office or home, coffee stir stick are discarded but are given a new life with the Have Sticks Will Travel installation by Jonathan Brilliant.
The iMacquarium Fish Tank will give your old iMac computers a new life instead of being destined to our landfills. Apple computers are now getting as sleek and portable as it can be, thus gone are those bulky iMac computers with CRT monitors.
Wood cutouts normally are discarded to landfills as they can never be used again being a cutout but in the case of the Nieuwenhuyse Eco-fashion Collection. Fashion designer graduating student Stefanie Nieuwenhuyse was able to create a stunning fashion collection out of the plywood cutouts.
Are you a Viewmaster kid and have discarded yours? You had better take the Viewmaster Invitation and repurposed it.
Can we consider the Quad Loop Carbon Filament Light Bulb when it is made of the classic light bulb. The ones that consume high energy consider not eco-friendly? Well, one thing for sure, this will be a lovely décor and lighting solution for your home.
Having a functional and stylish speakers yet eco-friendly is now possible with various eco-friendly products designs developed today and one of these products include the Green's Voice Wireless Speaker. The green's voice is an eco-friendly speaker that is made of bottle (probably a recycled one).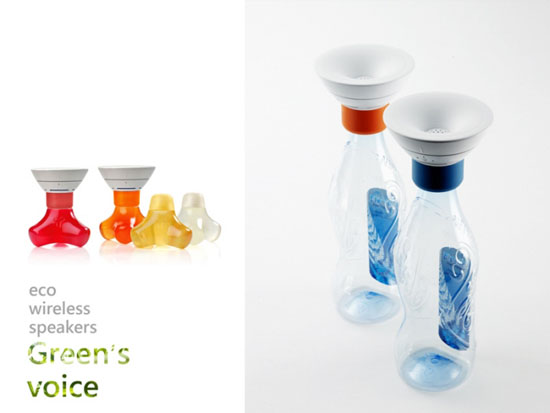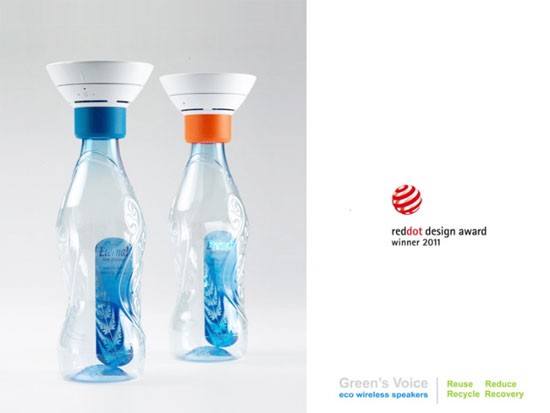 Continue reading »
We would like to share with you all another great eco-friendly creation by Victor Vetterlein called the 1×1 Desk Lamp. This one of a kind desk lamp is made of recycled woods sourced from factory wastes.
With the popularity of the internet and other electronic devices, traditional books are started to become a thing of the past, which eventually inspires designer Lisa Occhipinti to create the Repurposed Library.
We trash items because we find them useful no more but the re-case eco-friendly iPhone case will give your trashes a new life. If you think these trashes are not anymore useful, think again because many designers today are aiming to give these trashes a new life and make it a useful item again, thus reducing the growth of landfills. [Click here to get details information about Re-Case iPhone Case]
People have mix say about the Cow Nipples Dress by Rachel Freire. Since it is made of cow nipples, animal activist as well as the British parliament find it disturbing and repulsive.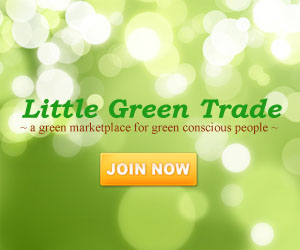 Our Recommended Partners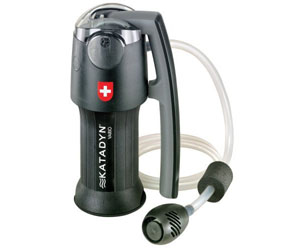 Advertise with us
Archives
Social Networks