Browsing articles in "Recycle"
The Rolling Stone, No! This is not the famous band that you know but an eco-friendly housing structure by a Slovakia-based Nice Architects. This wonderful traveling housing module is built from environmentally friendly materials, and is self-sufficient when it comes to energy, water and waste. The Rolling Stone is completely movable when towed and can be expanded when stationary so that one can form an open studio or a mobile stage if desired. This beautiful housing capsule has a reflective surface made from recycled aluminum can tiles and the rest are made from locally sourced wood and OSB panels. The Rolling Stone can accommodate 2 to 6 person and is complete with a bedroom, bathroom, shower and sink, and a living room with a kitchenette.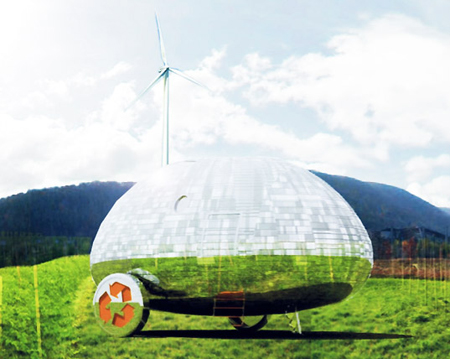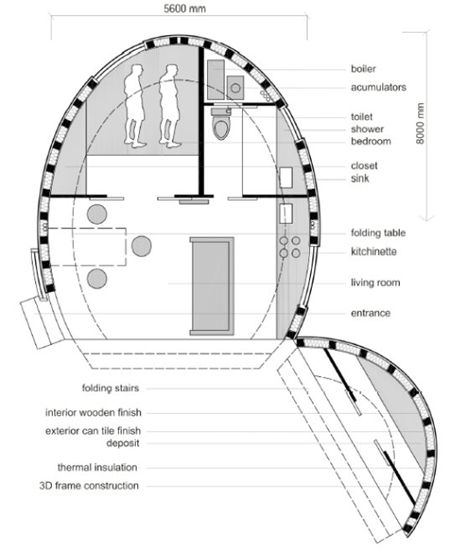 With the desire to promote recycling to the public, Coca-Cola and Fuserproject created the Coca-Cola Refresh Recycling Bin. Aside from its eco-friendly purpose, the refresh itself is an eco-friendly one because it is entirely made from post-consumer recycled PET soda and water bottles. The refresh bin will be placed in high traffic areas to encourage people to recycle. With the modern and attractive look of the refresh, people will surely be encouraged to join the company's call for recycling. I hope that this recycling bin will be available worldwide so that the whole world will be encouraged to recycle, and will happily live sustainably.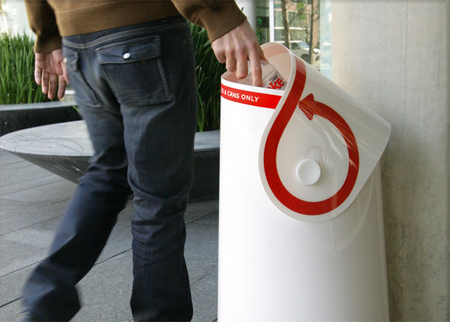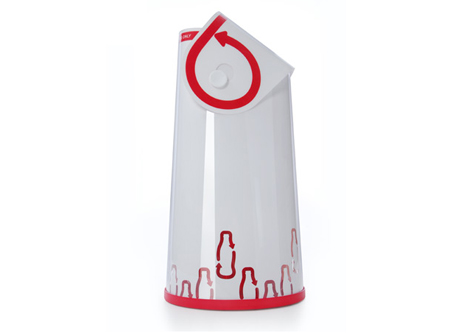 Everybody is now experiencing water shortage thus clean potable water is also a problem. To address the water problem that the world is facing right now, Aquaovo has created the Ovopur, an eco-friendly water filter. It has a sleek egg-like shape and uses an Aquacristal filter that is made of activated carbon, quartz, copper and zinc. This filter has the ability to last for four months and about 530 gallons of water are can be cleaned. Its cute oval dispenser is made of white-lead free glazed porcelain, and has the ability to hold up to 3 gallons of water. This oval dispenser also uses recyclable and non-toxic parts like the silicone and polypropylene, which made it an eco-friendly water filter. It can also be used without the filter as a simple dispenser of drinking water.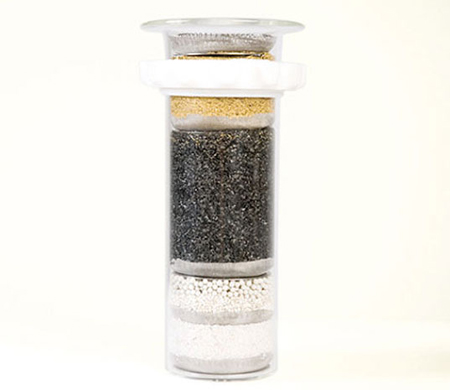 The Disco Choco is an attractive packaging design that will definitely make the customers wanted to have the product. As the name of the packaging design suggests, the disco choco packaging looks as if a disco lights that's shimmering and will definitely call the attention of the buyers. When the users open the packaging, inside it he or she will see a very nice presentation of chocolates. Aside from its attractive looks, the disco choco use a corrugated board that facilitates recycling thus reduces wastes and eventually landfills making it not only an attractive packaging design but also an eco friendly one.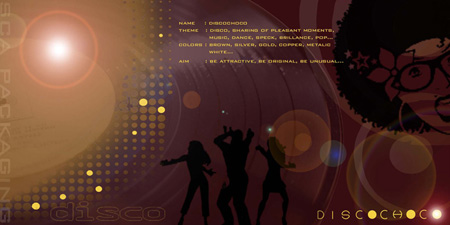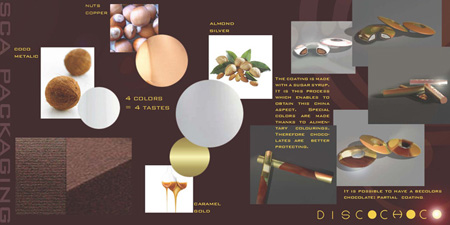 After drinking your favorite wine, do not throw the bottles away to avoid them from hurting others when broken, adding up to mountains of landfills and hurting the environment. The best thing that you will do is to recycle them and create some interesting masterpiece out of your favorite wine's bottles. Designers Emma Woffenden and Tord Bootje have created the TranSglass Recycled Vases and glassware. Their creations look awesome and inspiringly green. The vases and vessels have elegant design that do not even need a flower to make it look beautiful, which is certainly the reason why they are in a permanent collection of MoMA New York.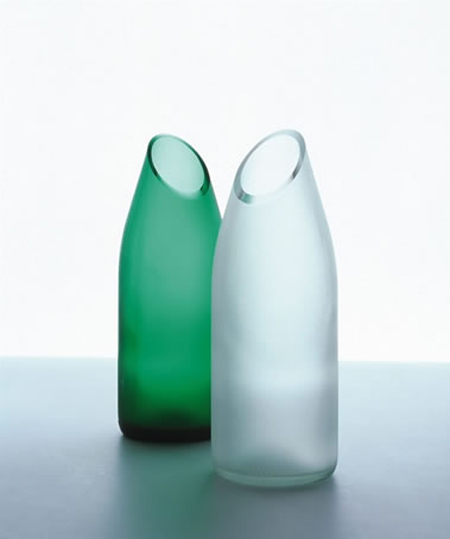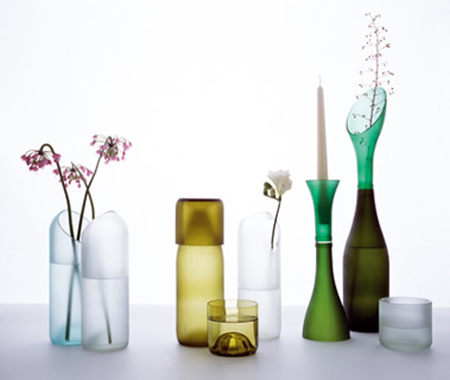 With the desire to create a contemporary looking and made out of sustainable material task stool, designere Victor Monserrate has created the Bambu Sustainable Task Stool. This contemporary stool is made of sustainably harvested bamboo with a seat made from organic hemp with natural dyes, and an 80 percent recycled aluminum sturdy base. The stool has simple systems that allow its users to stretch the hemp fabric and assemble his or her contemporary eco-friendly chair. The Bambu Sustainable Task Stool is shipped disassembled, thus saves a lot of space, which will be beneficial to both the environment and its manufacturer.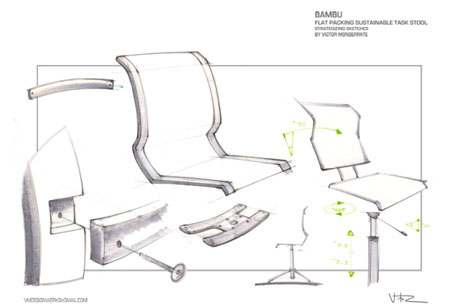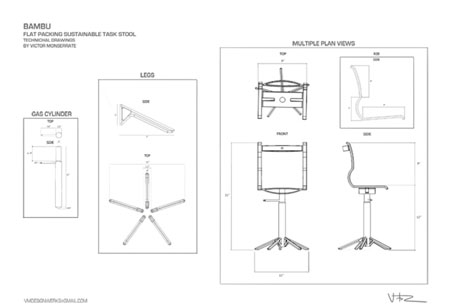 Living green and living well is now easy to achieve with the various green products coming out in the market recently. Adding those green products available is the composter from Philly's MIO. The composter uses a recyclable materials and the composter itself is a recyclable one according to MIO founders Isaac and Jaime Salm who happens to be brothers as well. Their product will soon be available for purchase in the market starting April 12, 2009. With another green creation available, I am sure that it is now be easier for us to live green and well for the benefit of the environment and for our benefit as well.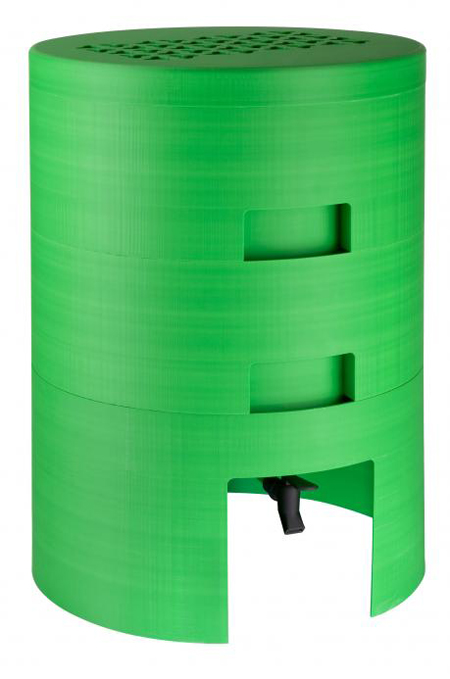 Source: The Clog
Recycling our used porcelain tableware into another useful material is very rewarding. One great example of this great act is the porcelain lamp by designer Laura Pregger. Her porcelain lamp designs come in different form. Some are in the form of a pendant lamp, while others are in a chandelier like design. No matter how they are designed, this wonderful creation looks really great and amazing. The porcelain lamp is also an eco-friendly one, because it is made out of recycled porcelain. With this wonderful lamp from laura, you will not only going to have an elegant lamp for your home but you also have done something for the environment.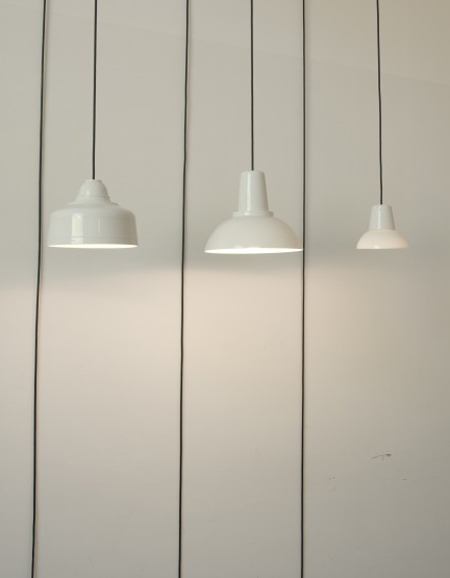 Loveable, fashionable and most of all eco-friendly, are the characteristics the valentine special package by Y-Town and swatch have. The concept of the said special package comes from a lover's symbol, which are the heart and the butterfly. The package includes a new watch called the Butterfly Wings by swatch and packed with an eco-friendly packaging designed by Y-Town. One can reuse the Y-Town packaging as valentine's gloves. Y-town's eco-friendly packaging is called as the Flying Hearts Gloves. With this cute valentine special from Y-town and the renowned watch manufacturer Swatch, lover can now show their love for their partners and to the environment as well.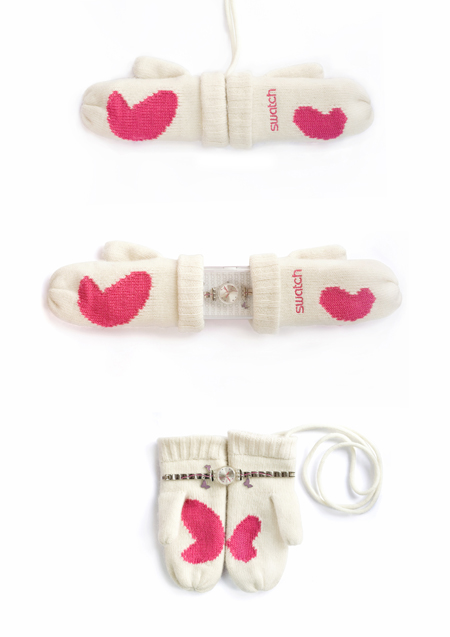 Source: Y-Town
Saving water is good way of saving the environment, and one of the ways in saving water to keep our used water from washing our dishes or doing the laundry kept and used in watering the plants. Aside from the abovementioned saving water methods, catching and storing your rainwater is another effective way of saving water. One can successfully save the rainwater from their roof by using the water hog tanks and reuse stored water to water your plants. You can even use the rainwater in cleaning your house, flushing your toilets, washing the laundry or taking a bath. Food grade hogs are also available for use of storing your rainwater for emergency potable water. It is safe to drink the rainwater as long as your roof is free from toxic materials.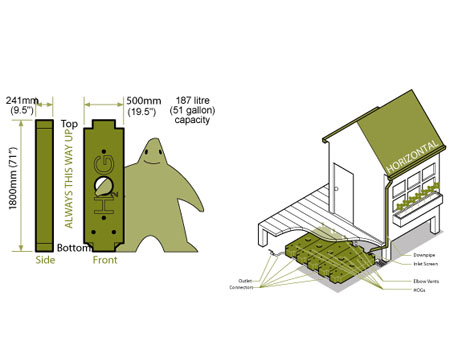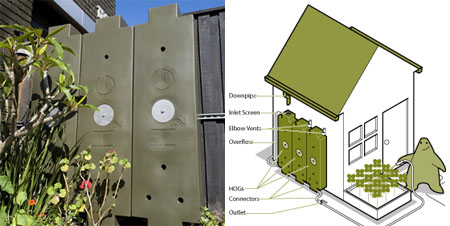 Source: Rainwater Hog
Our Recommended Partners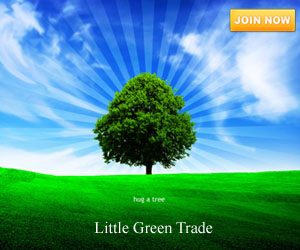 Advertise with us
Archives