Browsing articles in "Recycle"
If you want to stay healthy and eco-friendly, then you must try the yogurt lamp. After consuming your favorite yogurt, you can keep the empty containers all together. Once, you already had enough to create your own yogurt lamp, it is now time for you to connect each of them using a metal string and attach them to your lampshade and viola! You already have your own unique and eco-friendly yogurt lamp. The best thing about the yogurt lamps is that, it is simple, colorful, unique and most of all eco-friendly. Recycling is a good gesture of saving the environment, but recycling with style is better.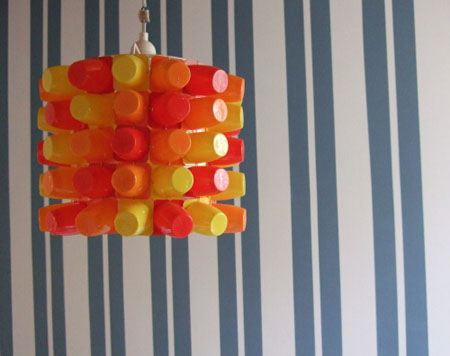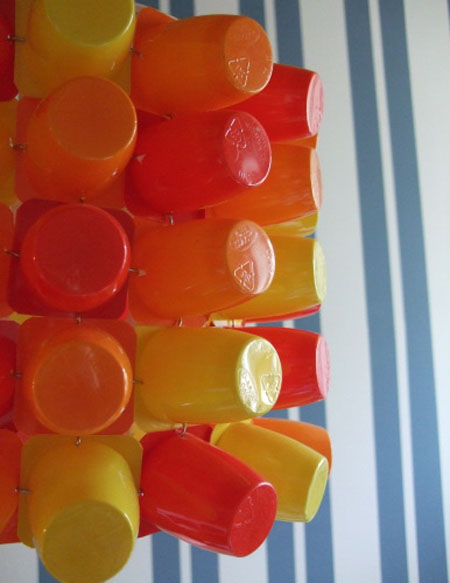 Source: 2Modern Design Talk and Crafster
Cardboards are known of being an eco-friendly material that is why more and more designers are unto designing considering corrugated cardboard as the main materials. Joining with those green designers is the Colorado-based designer Jason Scheider who created beautiful handmade furniture called the pin cabinet made from corrugated cardboard. Aside from being eco-friendly, the Spin cabinet is also a unique furniture because each level of the cabinet is easily rotatable making the Spin cabinet appear attractive. With these green creations available today, more and more individual are getting aware of living green and help save the environment without the need to compromise style, fashion, beauty and more.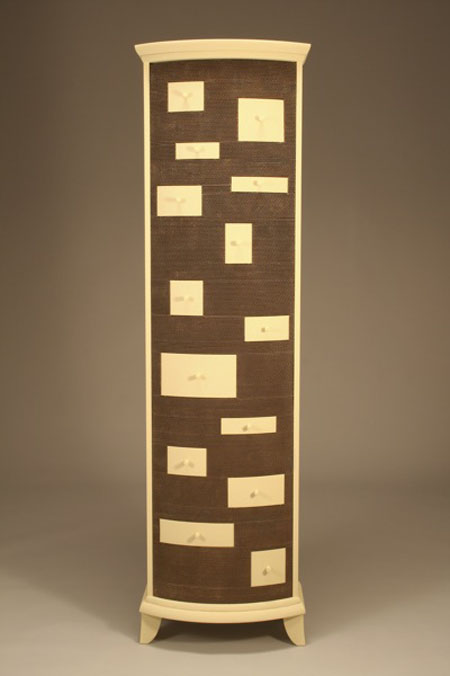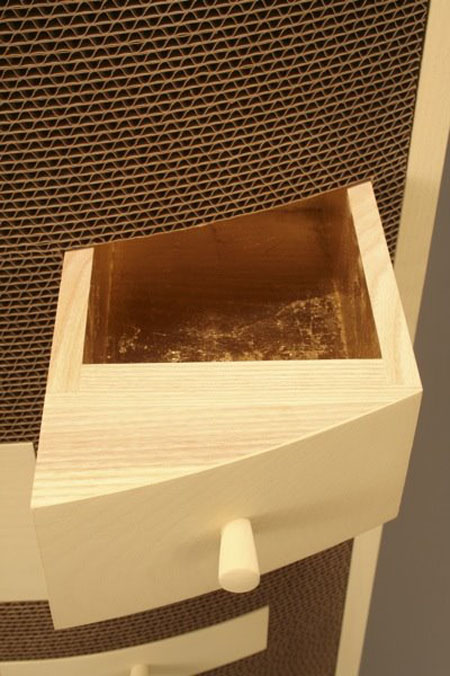 Cardboard is one of the materials used by designers in creating their eco-friendly masterpieces. We have heard already a lot about cardboard packaging, cardboard office and more, and now, designer Wendy Plomp will introduce to you a very lovely creation called the Cardboard Carpet. Cardboard (I suppose a used one) dismantled and are printed with various design making a beautiful art pieces in the form of a carpet. Using cardboard as the material obviously makes this carpet an eco-friendly one. In addition, there will be less carbon emission because these amazing carpets don't need to use any machines to complete. I just wish that the paint used in this carpet had low impact to the environment.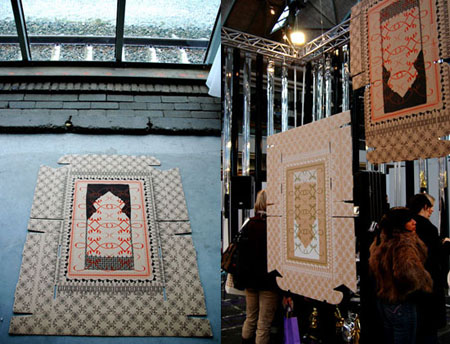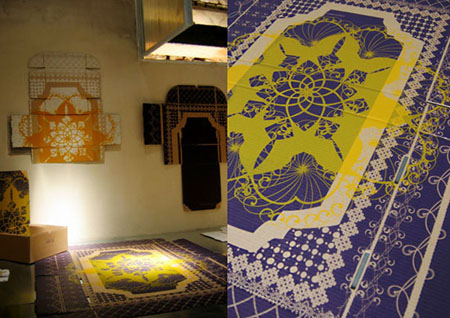 Eco-friendly furniture provides not only comfort, but saves the environment as well. More and more designers are now into eco-friendly designs as their own way of helping to save the environment. Joining with other eco-friendly designers is Drill Design who had created the Paper-wood stool. This stylish stool is made of wood-veneers that are laminated with alternating layers of colored papers, which resulted into an attractive stripe effect, which made the stool looks attractive and artistic. In addition, 40 percent of the layered structure consists of recycled materials. This beautiful and eco-friendly stool will be presented at the Designersblock in Milan that will take place on April 22-27.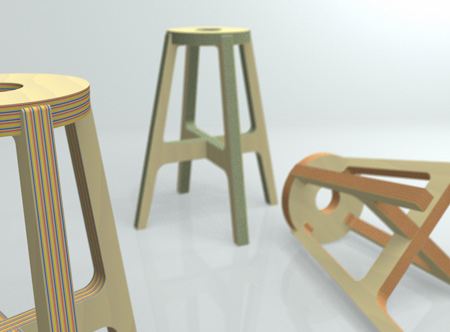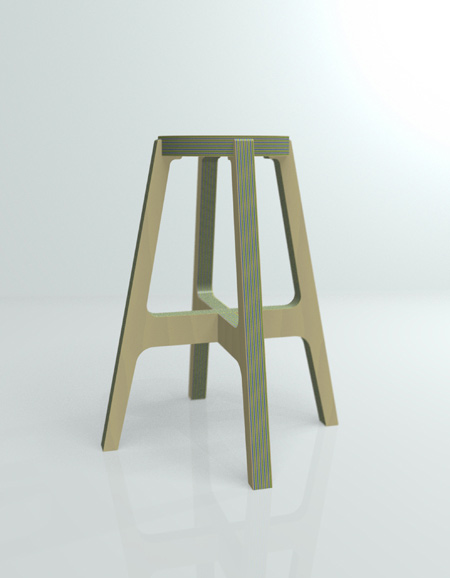 Right at the heart of New York City, people are expected to be more aware of the modern designs than with the environmental effects. However, you will definitely be surprised with the homeowners Dominique Camacho and Gary Hirschkron that turned a synagogue into a beautiful penthouse that they now owned. The couple kept the eco-friendly theme of the building by renovating it using low-impact materials for renovation. The home has now a downstairs lounge, a second-floor library and a third-floor bedroom. This contemporary home uses glasses and wood for a simple yet classy look. How I wish I can also have a home like this, stylish and eco-friendly.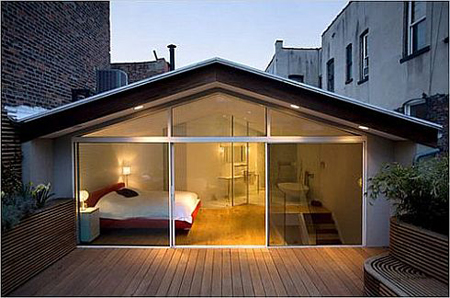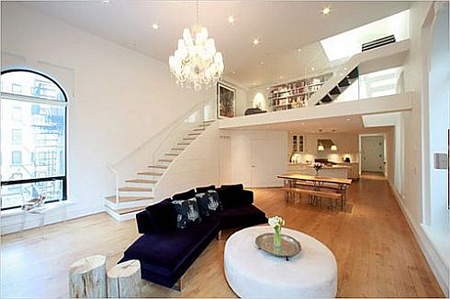 Growing your own plants at the comfort of your home through the Veggie Patch is a perfect way of having and eco-friendly lifestyle. With the veggie patch, being an eco-friendly individual starts with the materials used by the project like cardboard, banana paper, and tire crumbs. After constructing your patch, you can now start to grow your own plants and veggies and have the chance to serve fresh foods on your table without the need to refrigerate them thus allows you to save energy. The best part is, the veggie patch is very versatile and can be perfectly placed anywhere with different environment.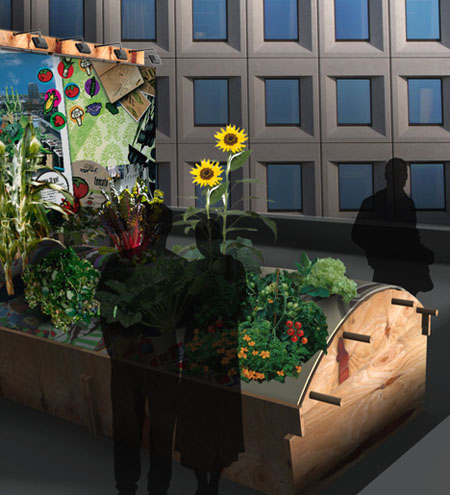 Another great invention that will brighten up our paths is the eco-friendly lighting instrument by designers Jia Peng, Cheng Peng, and Wang Dong Dong called the Bottle Light. It requires no external power to produce light. What it needed is an empty bottle like a cola or mineral water bottle. All you have to do is to replace the bottle cap with the Bottle Light that uses LED light. After replacing the bottle cap, you now need to compress the air in the bottle repeatedly so that the piston of the bottle light will move up and down. This process will now changes mechanical energy into an electric energy the let the LED light to power on.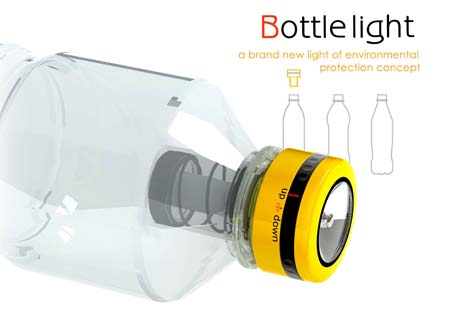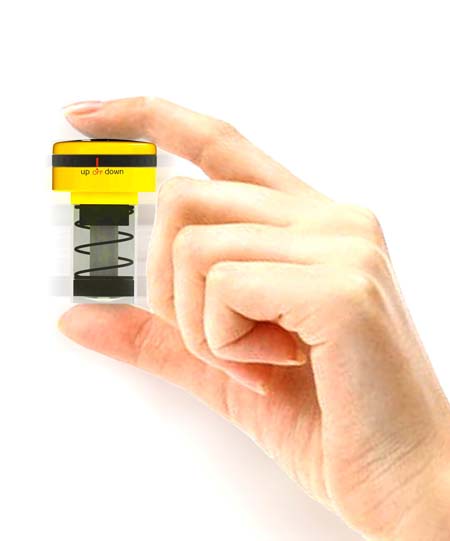 Celebrating Christmas in a sustainable way is easy to achieve with the recycled Christmas card by Johnson Banks. Hailed as the winner during the design week awards 2009, aside from a sustainable Christmas card, Johnson Banks also included in the range spare magazines that are ram-punched into Christmas trees and old posters that are used to make an envelope. In this way, you don't need to throw your old newspapers and posters, thus less landfill and less carbon emission because they don't need to manufacture new products intended for your Christmas cards for distribution to your friends or for sale.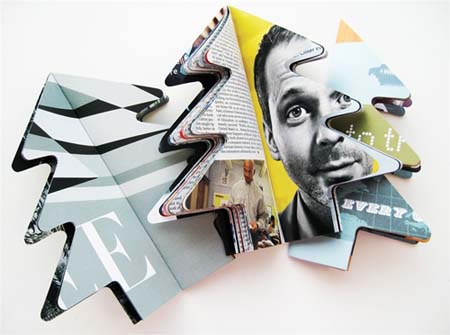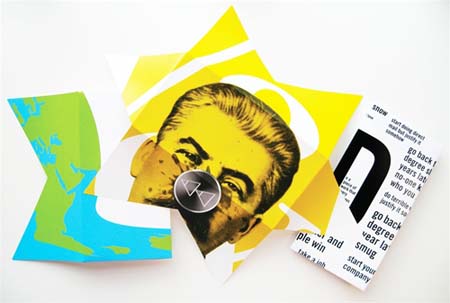 Celebrate the Lenten Season with the Wonder Bunny, which is just right for the Easter. Made from reused plastic Wonder bread bags, and stuffed with reused bubble wrap, the Wonder Bunny is perfect for your kids to play with while commemorating the Lenten Season. In this way, you and your family will not only be simply celebrating the Lenten Season, but celebrating it in an eco-friendly way. The wonder bunny can also be a perfect gift to everyone who loves unique and handmade stuffs, and wanted to help in preserving the environment as well by using recycled materials. The wonder bunny will also help reduce waste, thus less landfill in the future.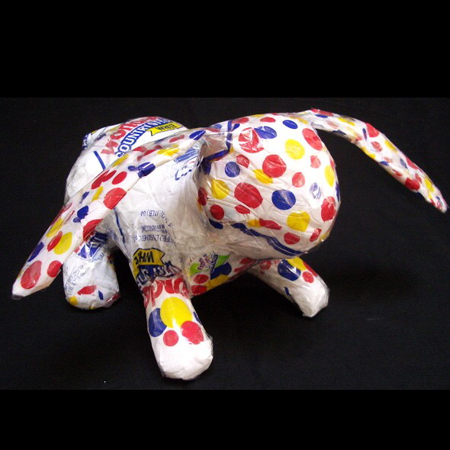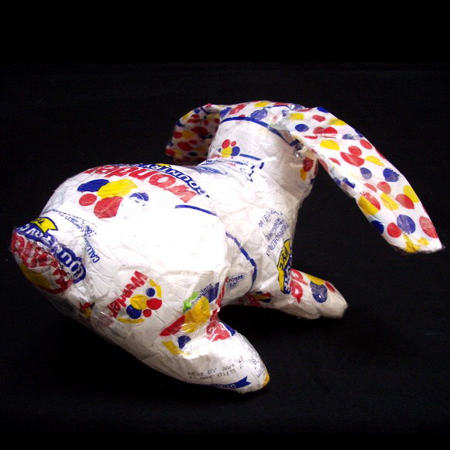 Designed for plust collection, the saving space vase by Joe Velluto will definitely make the people ask if it is a bottle or a vase. This unusual vase is perfect for those who wanted to stack an item in one place if not in use, because this wonderful design of Joe Velluto came out of mould when undertook a pressure process. The new approach use for the manufacturing process and the innovative finishes of the vase has renewal as its core matter, which made this beautiful vase not only an innovative, space saver, and stylish but also an eco-friendly product as well.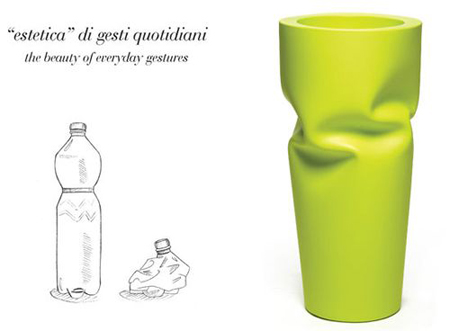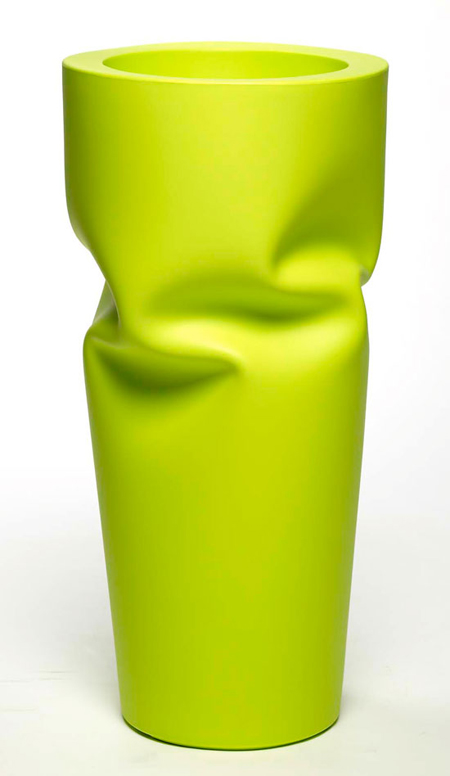 Our Recommended Partners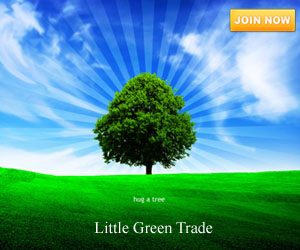 Advertise with us
Archives