Browsing articles in "Recycle"
With the continuous call on saving the environment, grocery plastic bags are bound to be recycled and the Simplehuman Cabinet Mount Grocery Bag Can is a trash bin that will help you recycle your plastic grocery bags. In this way, trashes of plastic bags will be minimized if not eliminated and the environment will eventually be saved.
Unlike those messy DIY plastic bag holder we commonly have in our homes, this plastic bag can from simplehuman allows you to reuse your plastic bag in a clean manner because it has the ability to fasten your recycled plastic bag handles through the slots that the can has on both sides. As the plastic bag handles are fastened, the plastic bag will then be put in place and you can already toss your trashes freely, confident enough that trashed will not spoil or mess out. [Click here for more info about Simplehuman Cabinet Mount Grocery Bag Can]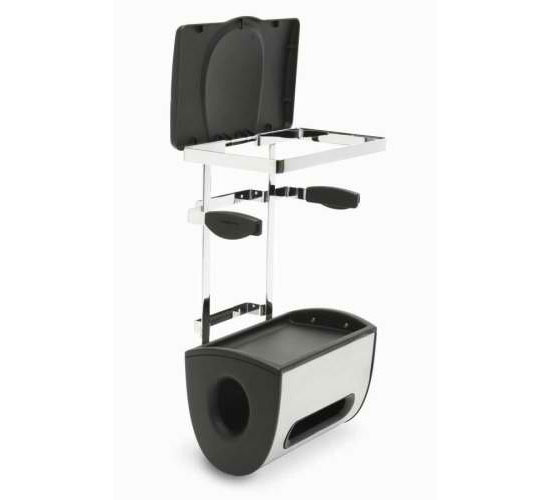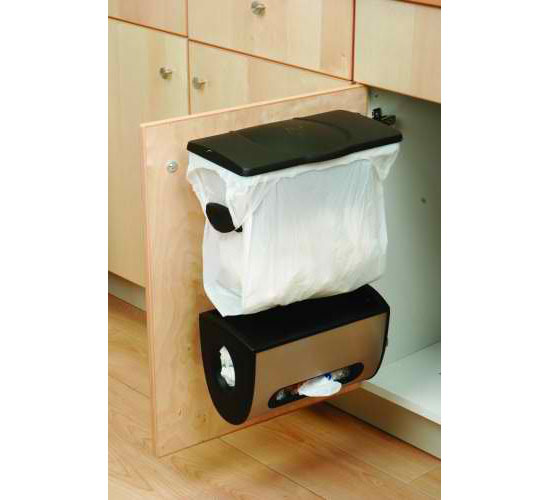 Manga lovers out there can now give back to the environment by having their old Manga comic books as a tool for MANGA Farming. Designed by Koshi Kawachi, Manga farming make use of the old Manga comic books that many of us enjoyed reading.
In MANGA farming, the comic book will serve as the functional seedbeds where plant grows. As the plant grows, it will then looks like a bookmark attached to the comic book, pretty cool. With the MANGA Farming, landfills will then be minimized since we will now use our old MANGA books as our new seedbeds. We can help save the environment and at the same time, make the world a better place to live as we plant the seed we grew in unused Manga comic books and create a cleaner and greener environment.
We now have a lot of eco-friendly furniture widely available in the market, one of them is Rewrite Desk by Iannone Design. The desk is a useful piece of furniture that will fit in perfectly with the saying "old meets new". You might wonder why it fits, simply because, the desk is a brand new furniture piece with modern design but is made of reclaimed materials. Meaning the materials used to complete the desk are old. [Click here to get more details about Iannone Design Rewrite Desk]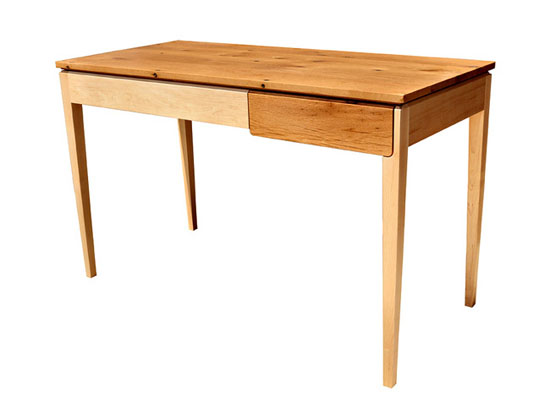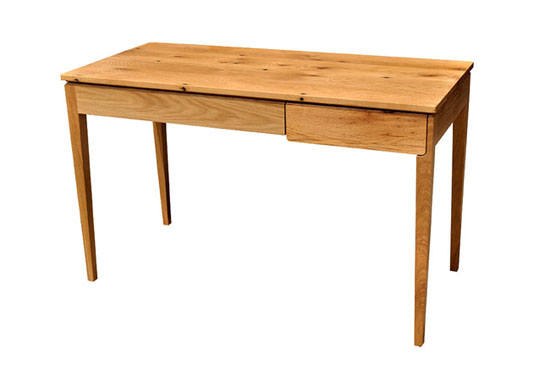 Even at his young age, David Joseph Goteiner shows his love for the environment and takes some of his precious time recycling those old traffic signs. He transforms them into useful furniture pieces. David shared his wonderful projects to IGreenSpot and we are excited to feature them here.
David is a sophomore student at UC San Diego and has a passion for design and sustainability. At his very young age, he has contributed so much to his community and of course to the environment. His designs have emphasis on simplicity and comfort.
Recycling happens everywhere in the world and the Manila Bulletin Newspaper Christmas Tree Making Contest that happens in the Philippines is just a mere proof that many of us are now becoming aware of the current condition of our environment.
The Philippines' local newspaper company Manila Bulletin has been holding this kind of event for Ten Years now. It aims to encourage recycling newspapers and magazines and creativity among Filipinos. In addition, one of the aims of the said event is to strengthen family ties.
The Largest Christmas Tree Made of Recycled Plastic Bottles in KAUNAS, Lithuania is a proof that recycling is for all seasons. You can recycle plastic bottles on a rainy day and create a lifesaving catamaran or sail out of it, just in-case flashflood happens.
However, just in time for the Christmas season, the people of KAUNAS, Lithuania set a Guinness World Records for the Largest Christmas Tree made of recycled plastic bottles. The Christmas tree is made of 40,000 recycled plastic bottles and measures 278 feet 10 inches in height. On the other hand, this largest eco-friendly Christmas tree is made for the annual tradition in Rodrigo De Freitas Lagoon in Rio De Janeiro, Brazil.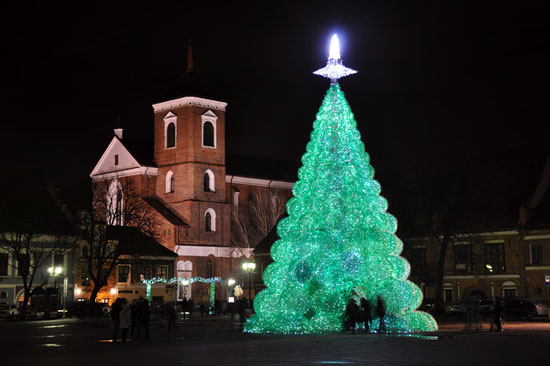 It is good to hear that many of the business establishments are now showing concern about the environment and the Starbucks Eco-friendly Reclamation Drive Thru is a living proof. This brand new coffee shop of Starbucks is located in Tukwila, Washington.
Made of recycled shipping container, the said coffee shop is the first and probably a new branding strategy of the said coffee brand. The shop has been designed according to LEED green building standards and it consists of four shipping containers.
The elegantly designed coffee shop is done through the outstanding work of the resident architects of Starbucks. The structure is designed in-house as part of Starbucks' initiative of encouraging green architecture in order to reduce energy use and definitely carbon emission. Despite of the structure being made of recycled materials and following LEED green building standards, the designers are still able to Starbucksified the building as it showcased the same stylish and trendy architectural design that their other coffee shops have.
Many have claimed that paper napkins are eco-friendly. Now the company of a cloth napkin called the Happy Crab Cloth Napkins also have claimed their products to be eco-friendly. Many of us may now ask the question, "What made a certain product eco-friendly."
To be considered as eco-friendly, a product should not harm the environment through its sources, production and must not be an addition to our wastes and landfills. A paper napkin is considered to be eco-friendly because of the materials it uses, the paper, which can easily decompose. Therefore, it won't harm the environment that long. With cloth napkins on the other hand, these are considered green product because it will not be an addition to our landfills since everyone can reused the napkin by simply washing it with soap and water and some disinfectant too. [Grab this adorable and cute Happy Crab cloth napkins]
Keeping the environment safe and clean sometimes requires a lot of effort from reforestation to rehabilitation and the like but not in the case of using the Recycled Rice Hemp Hobo Bag. As its name suggests, this handbag is made from recycled rice bag. Most probably, this will be very possible in countries where rice is one of the most important components for a healthy meal like those most countries in Asia.
It is good to hear that after we have consumed the rice, the bags will no longer be an addition to our trashes and eventually to our landfill. This bag is a great project in keeping the environment clean and safe. The bag's print design looks like the natural print of the rice bag. This only means that no harmful or toxic paints are used to enhance the look or appearance of the bag. If you were to look at the images, the bag does not looks like made of recycled material. [Click here for more details about Recycled Rice Hemp Hobo Bag]
Empty glasses are normally discarded and added to the pile of landfills that we already have, unless you are like those people behind the elegant Artecnica Transglass Vase 2. This wonderful vase is ideal to be called as an eco-friendly home décor because of it was made from recycled materials.
Looking at the images, this vase is made of recycled empty bottles. Designers Emma Woffenden and Tord Boontje surely are artistic enough in making an old empty bottle as radiant as it looks in photos. This will be a perfect addition to any home's interior design. Holding your favorite plant, the transglass vase 2 will not only help you reduce waste and eventually minimize the growth of landfills but also will help you maintain a refreshing and earthy ambiance in your home with the fresh air the plants this vase will be holding. [Click here for more details about Artecnica Transglass Vase 2]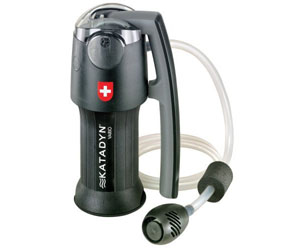 Our Recommended Partners
Advertise with us
Archives